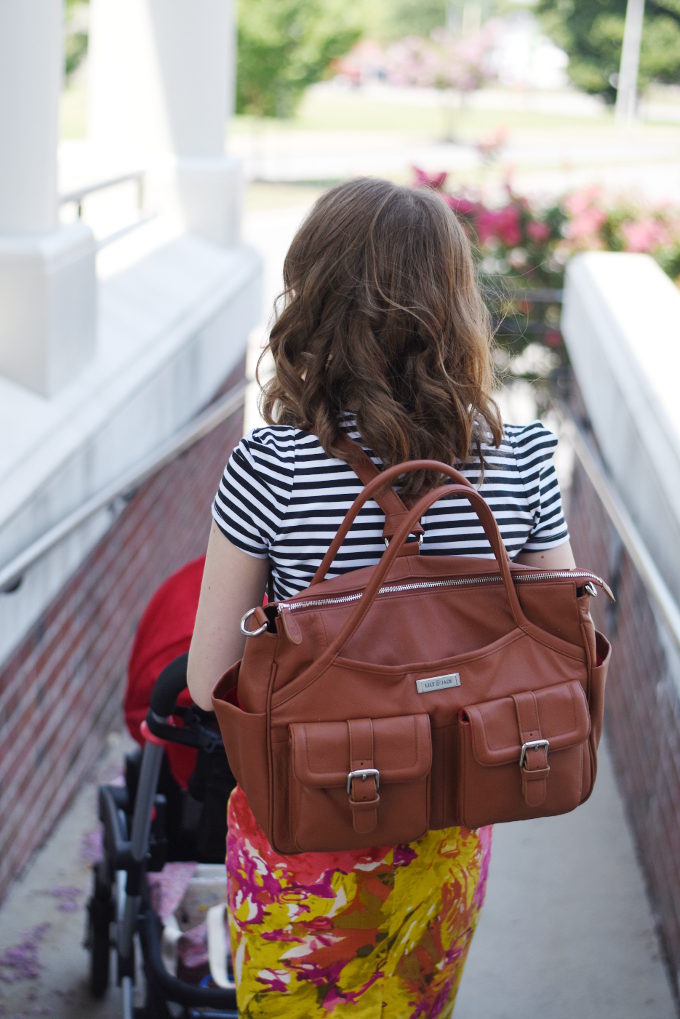 As I promised in my post earlier today (go here to read it if you missed it!), I will show you how to convert your Lily Jade diaper bag to the backpack carry!  This particular anchoring method keeps the straps in place and makes it easier to put the bag on without anything sliding around.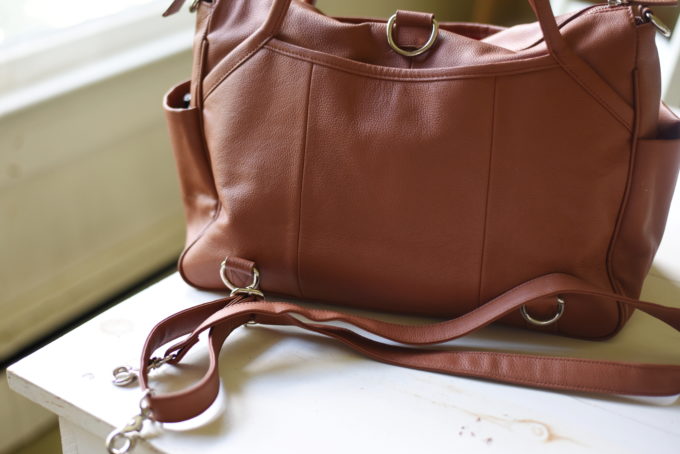 1 – Lengthen the strap
Extend the strap so that it will be long enough to form the backpack straps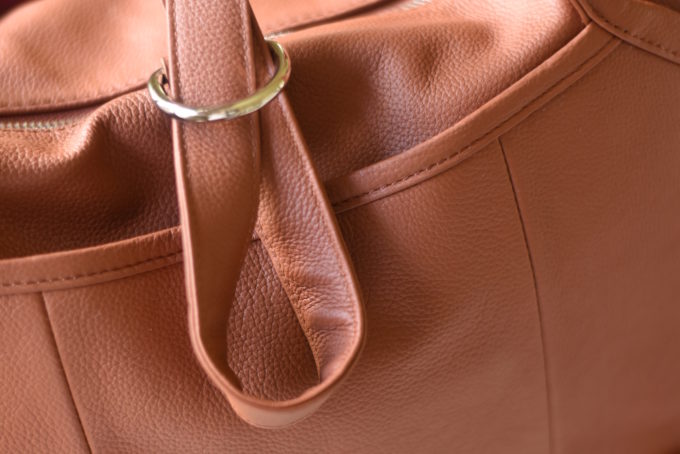 2 – Insert the loop
Fold the strap in the middle, then insert the loop down through the middle D-ring.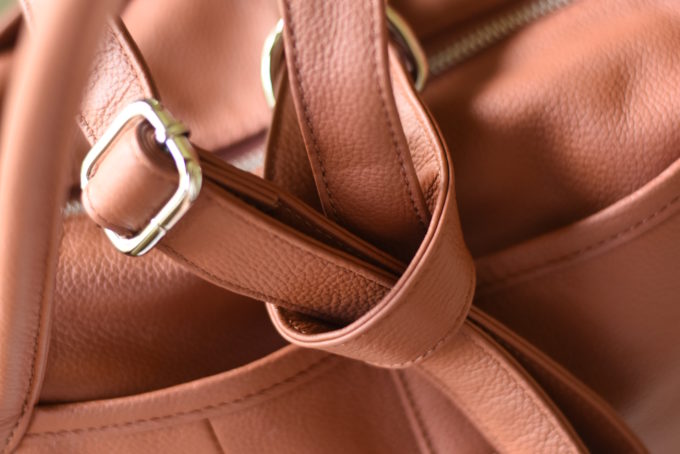 3 – Loop the tail through
Loop the ends of the strap down through the loop, taking care to keep the two ends the same length.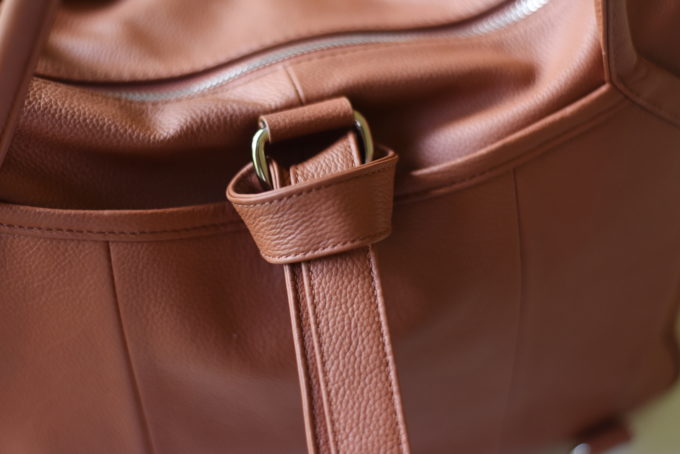 4 – Tighten
Pull gently to tighten the loop.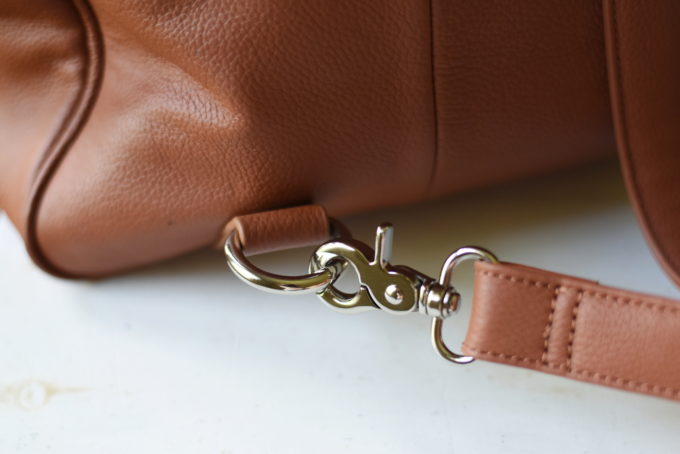 5 – Clip
Attach the ends of the strap to the bag at the two bottom D-rings using the claw clips.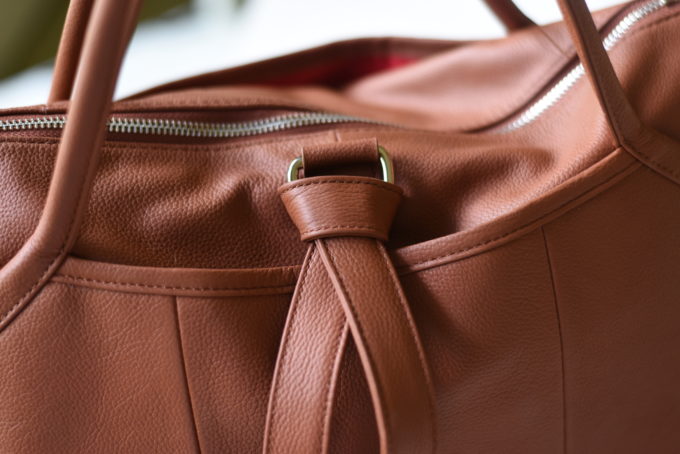 6 – Adjust
Tighten, loosen, or adjust the loop as needed so that the straps are even and the straps lay flat.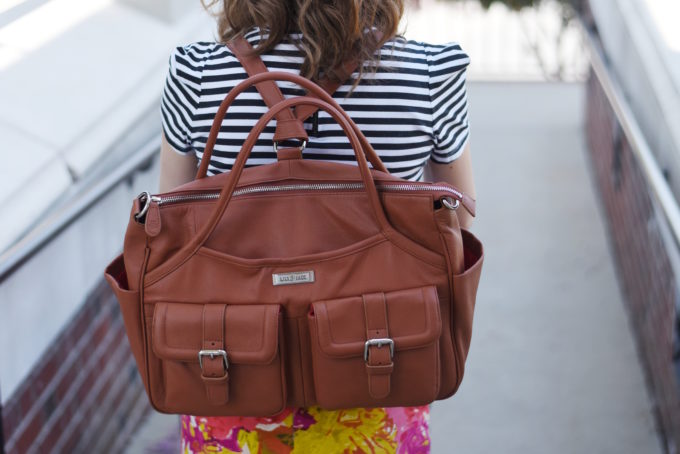 7 – Ta-da!
Swing it on your back and enjoy the backpack carry!
Finally, I wanted to share a couple of interior shots of this particular bag so you can see just how much room it has!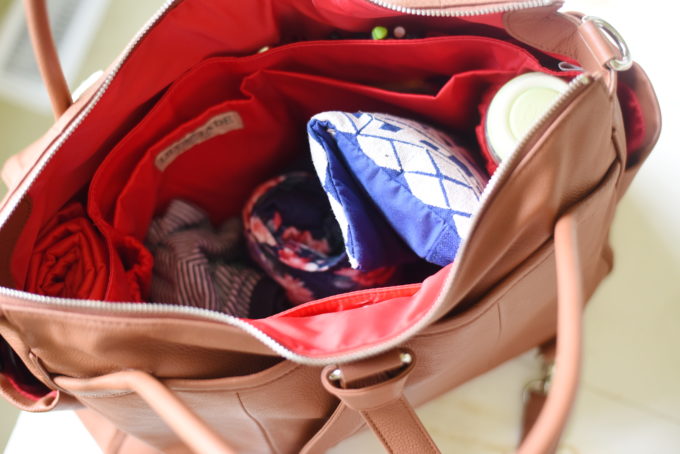 Tons of big, roomy pockets, a cheery interior, and a washable baby bag insert.  What's not to love?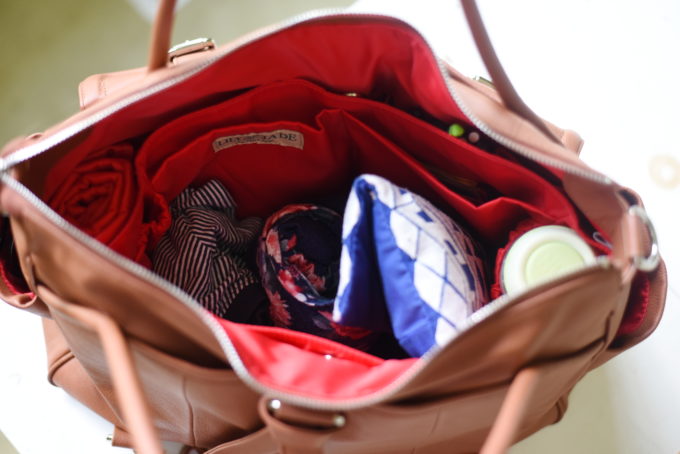 You can find out more about Lily Jade bags right here!
Feel free to pin this image for reference!