I'm not sure why, but I always love reading about what other women keep in their purses and diaper bags.
Maybe because I find it interesting to see what they deem worthy of lugging around with them all day every day!
At any rate, I wanted to share with you what's currently in my diaper bag/purse!
First up, the stuff that is mostly for me.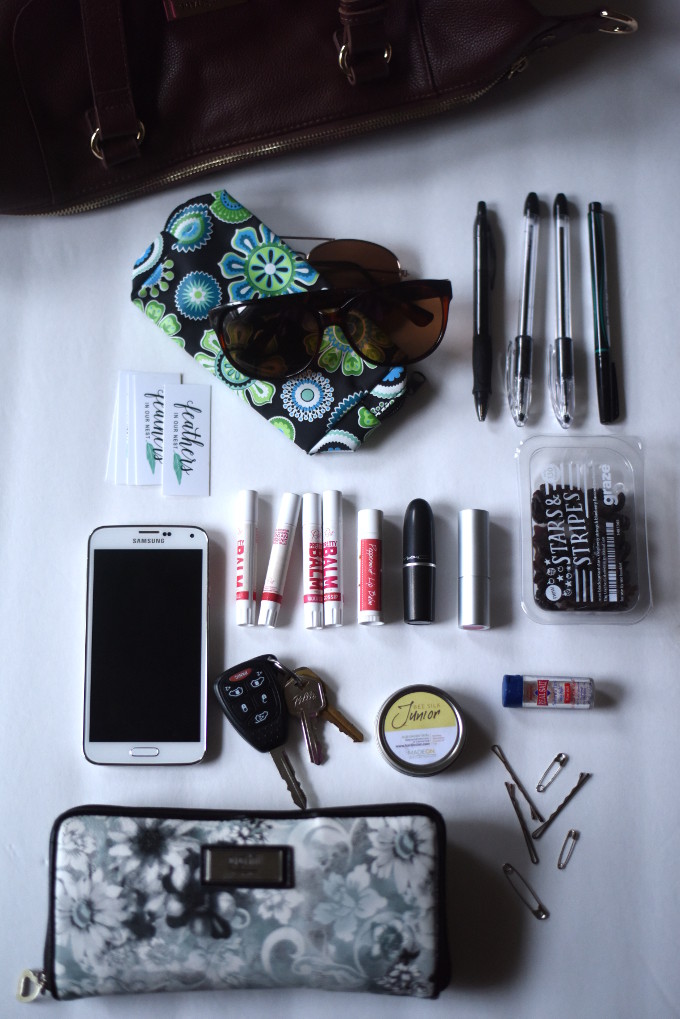 -wallet
-keys
-cell
-bobby pins & safety pins
-Bee Silk Junior (hand cream) from Made On
-travel size Real Salt (you never know when you may need this, haha)
-snack from my Graze Box
–lip balms and lip sticks (mildly obsessed with Root's pretty balm)
-business cards
-two pairs of sunglasses (options, of course)
-pens (my nightmare is being somewhere without a good pen)
And then there is the stuff for baby.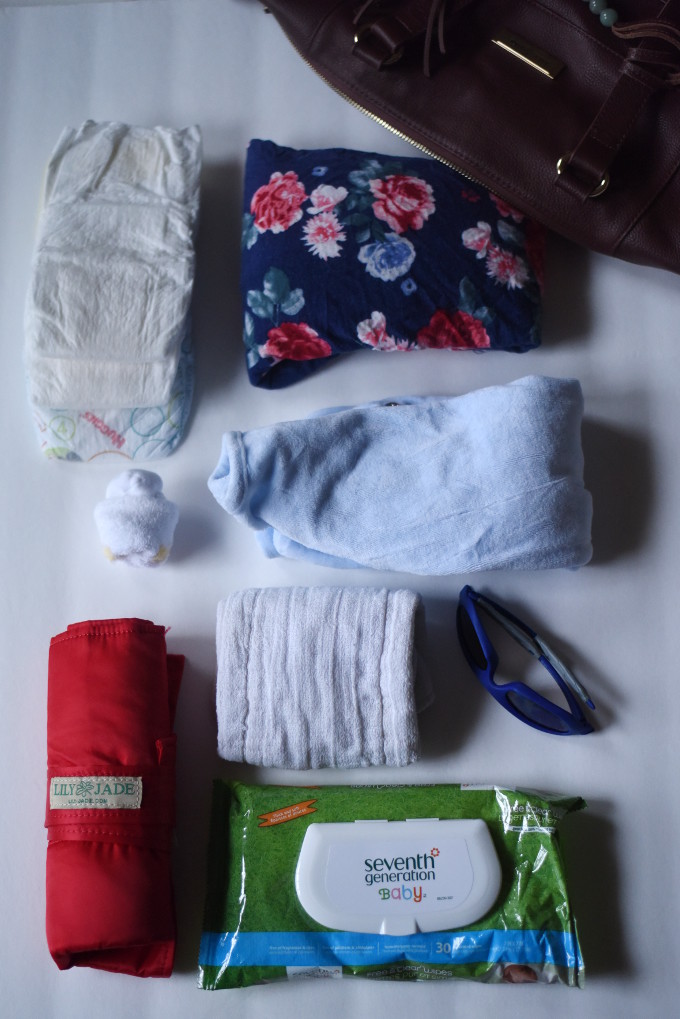 -changing pad (included with Lily Jade diaper bag)
-wipes
-diapers (several for baby & one for toddler… we use cloth at home, but frequently use 'sposies when out & about)
-burp cloth (or two or three…)
-extra outfit
-socks (my kids lose their socks all over the place, so extras are a must)
-toddler sunglasses
–Covered Goods Nursing Cover (never leave home without it)
I load up all my baby stuff into the "baby bag" insert of my diaper bag (TONS of pockets!!), and I put my personal stuff in the main pockets of the actual bag.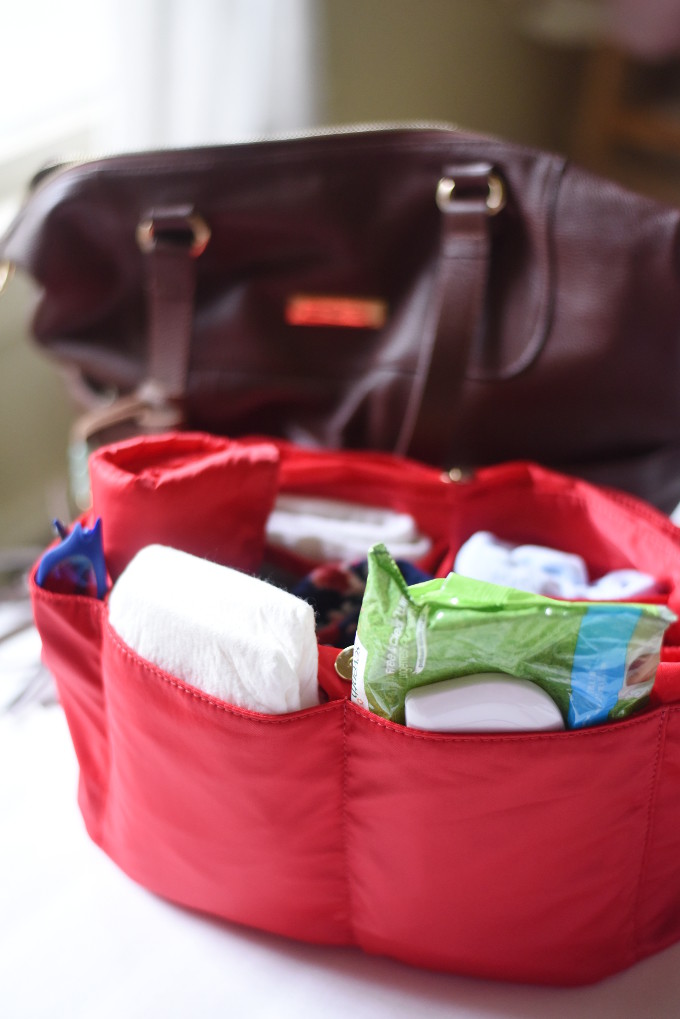 That way, if I need to remove the baby stuff (like last night when I went to Bible study alone), it all comes out by simply lifting out the insert! Or when you drop your baby off for nursery at church, you can leave the baby bag insert and keep your purse with you.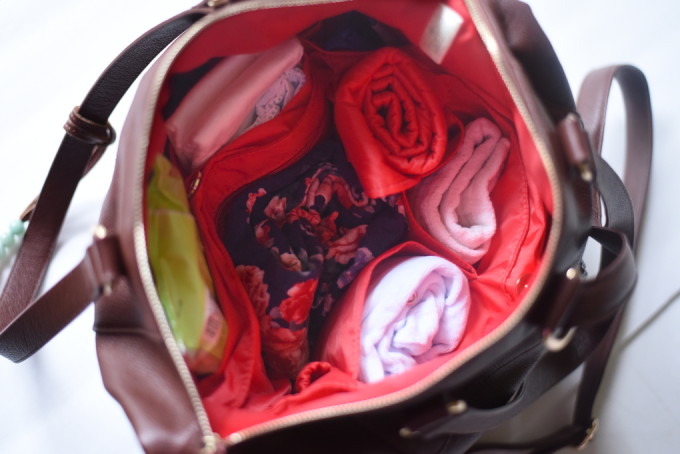 Everything is so nice and organized in my Lily Jade bag!  Love it!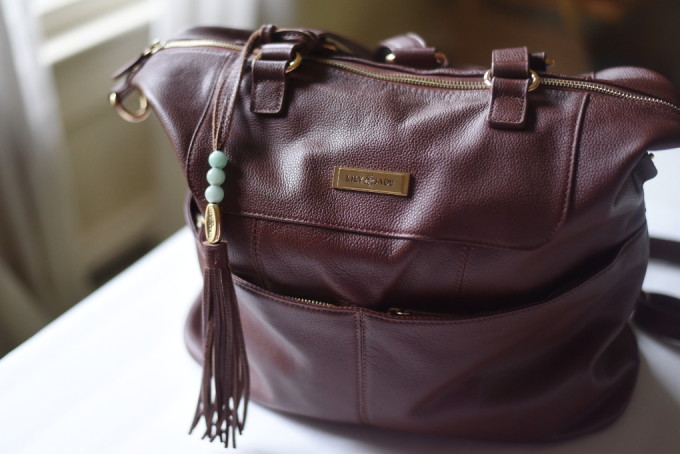 What's in your diaper bag?  Anything surprising?
Disclosure: I received a Lily Jade diaper bag in order to facilitate my original review and this post as well. All opinions are my own… I truly LOVE this bag!