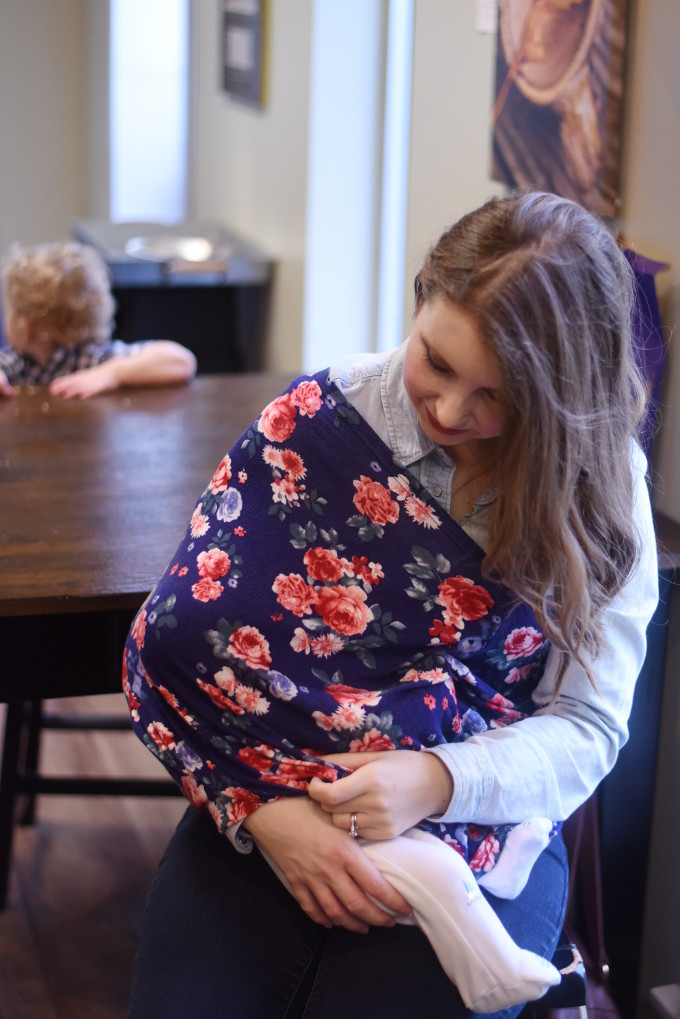 If there's one item in my "baby arsenal" that has gotten more compliments than any other, it is my Covered Goods Nursing Cover!  This product is actually four products in one, which is super awesome!  I could probably sell these to my friends and to random strangers… that's how many comments I get about it!  I love all of the versatility (and the fact that I only need one item for four uses).  The buttery-soft fabric rolls up quite tightly so it takes up very little space in my bag.
Here are the four different uses!
Way #1 – Nursing Cover
I love how this cover actually covers everything!  My back and sides aren't exposed while I'm nursing in public, but I'm easily able to see Theodore and keep eye contact with him while he's nursing.  It's also very lightweight, so I don't worry about him smothering in there.
Way #2 – Scarf
Yep… this can be worn as a cute scarf!  Just twist it around your neck the way you would any infinity scarf, and you've got a lovely accessory! This is a nice way to keep the cover handy for nursing sessions.
Way #3 – Cart Cover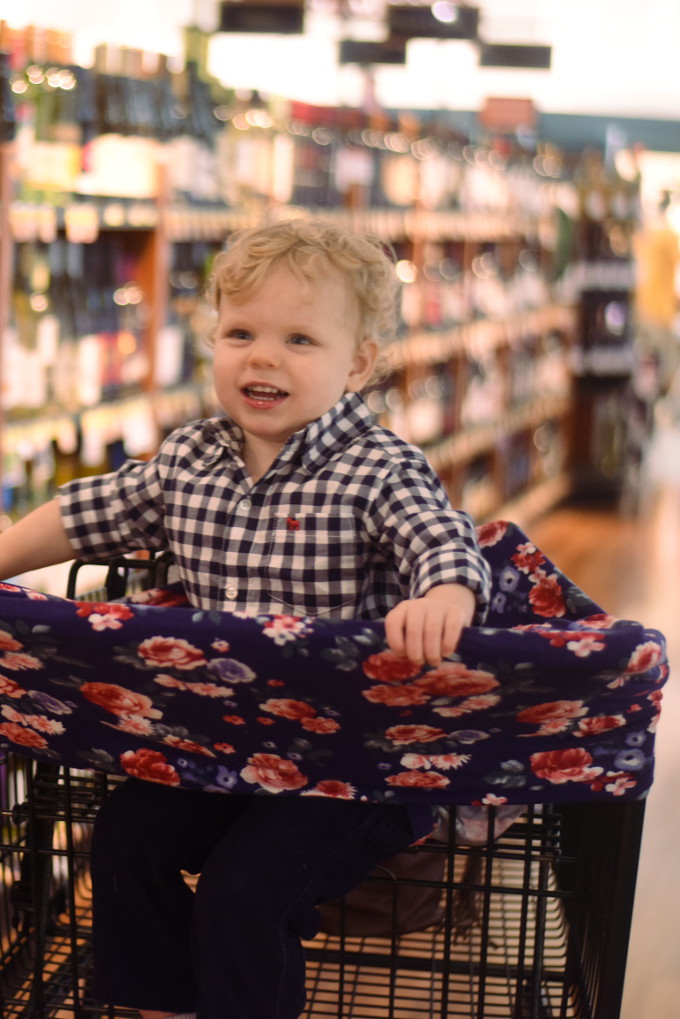 If you're worried about germs on the shopping cart (gross!), just slide your Covered Goods Nursing Cover over the seat and buckle your tot in like normal!  Jude was happy to model this for me at the store last week.
Way #4 – Car Seat/Stroller Canopy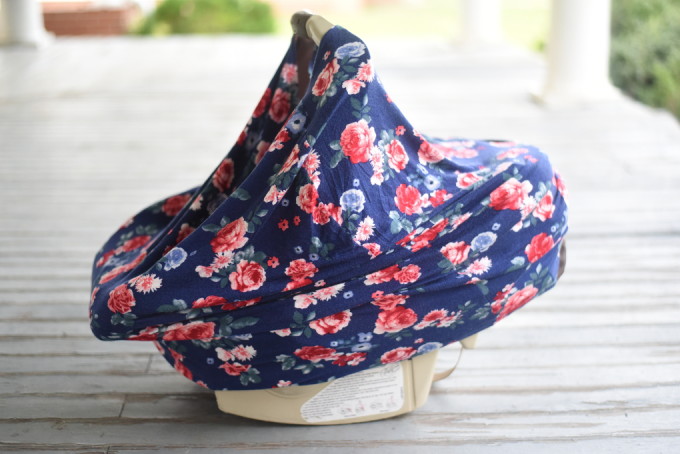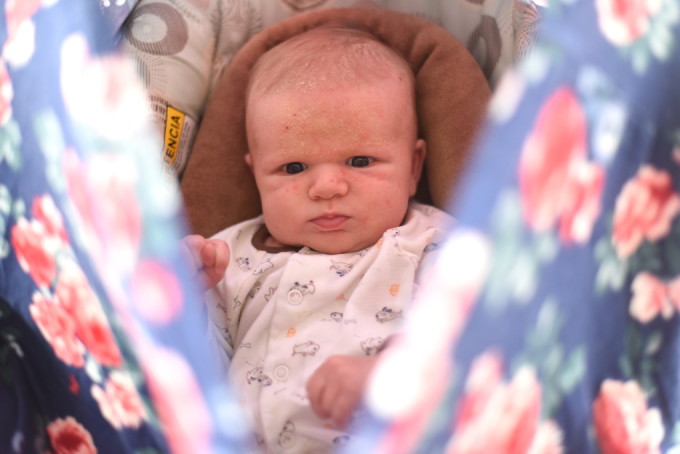 I love that I don't need to carry around another product… I can just use my  Covered Goods Cover as a car seat or stroller canopy!  It's great for protecting their little faces from the sun, bugs, or wind.  It's easy to peek in on Theodore.  Plus, it just looks pretty!
The exact Covered Goods Cover I have is floral, but you can check out all of their patterns (including their brand-new fall collection) right here!
Follow Covered Goods on Instagram and Facebook!
Disclosure: I received a Covered Goods Nursing Cover in order to facilitate this review/showcase. All opinions are my own.