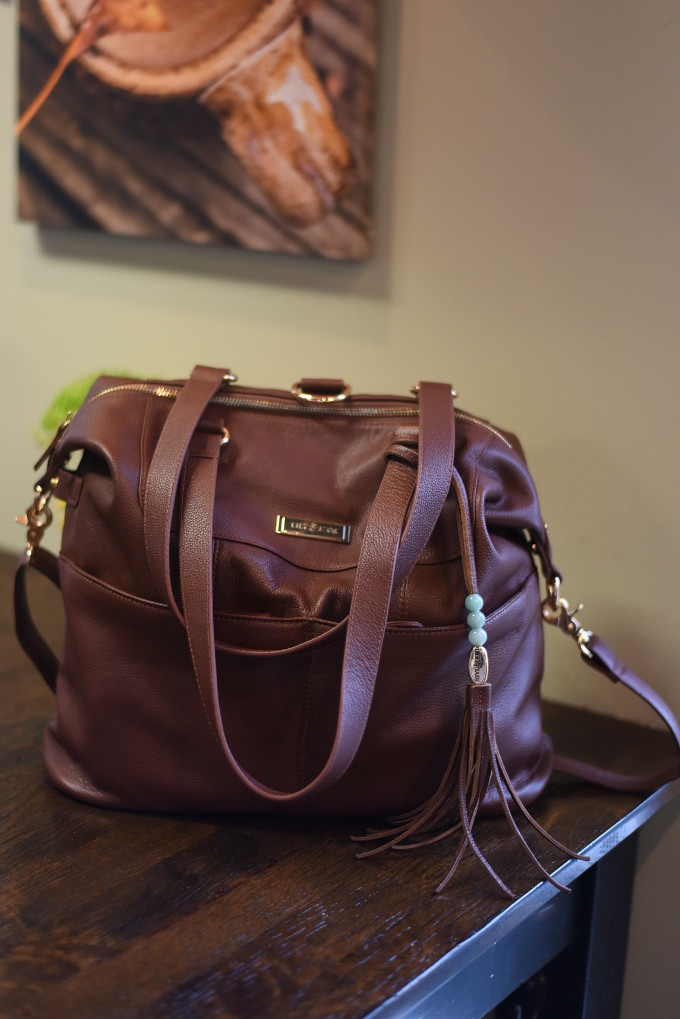 Well, it finally happened.  After four kids, I found the perfect diaper bag!  I don't know why it took me so long to find my dream diaper bag, but I'm glad I stumbled across Lily Jade!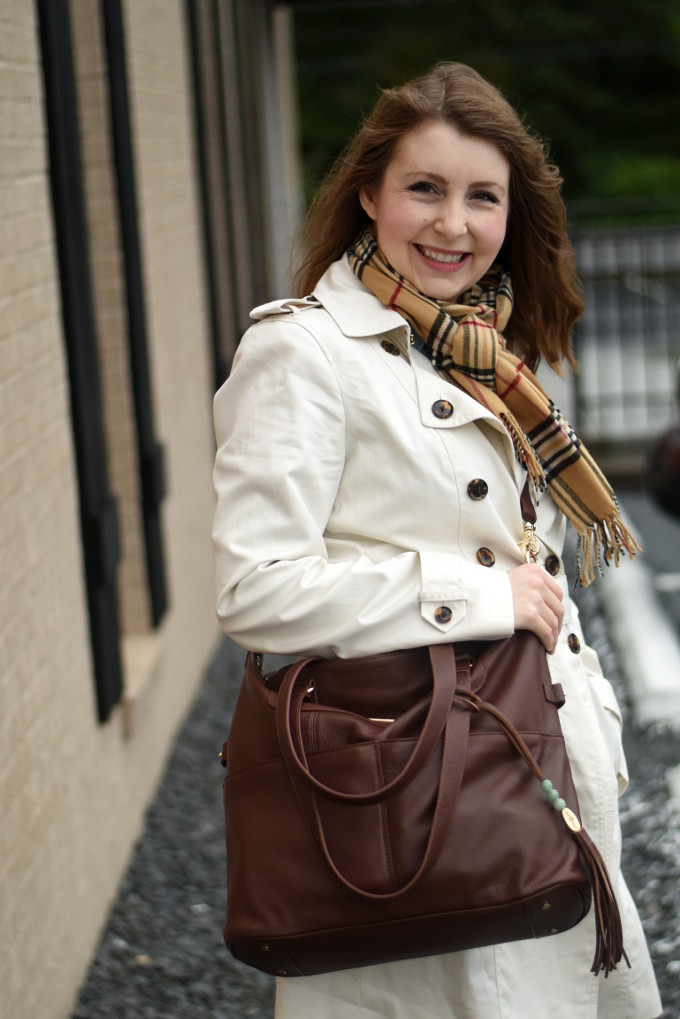 The bag I have is from Lily Jade's brand new collection, and it's called Shaylee (in color: brandy).  It is made out of beautiful brown leather and has gorgeous gold hardware and a pretty little tassel.  From the looks of it, you would never guess it is a diaper bag!  But when it comes down to functionality, Shaylee has all other bags beat.  It has so many wonderful details and features and I'm excited to show them to you!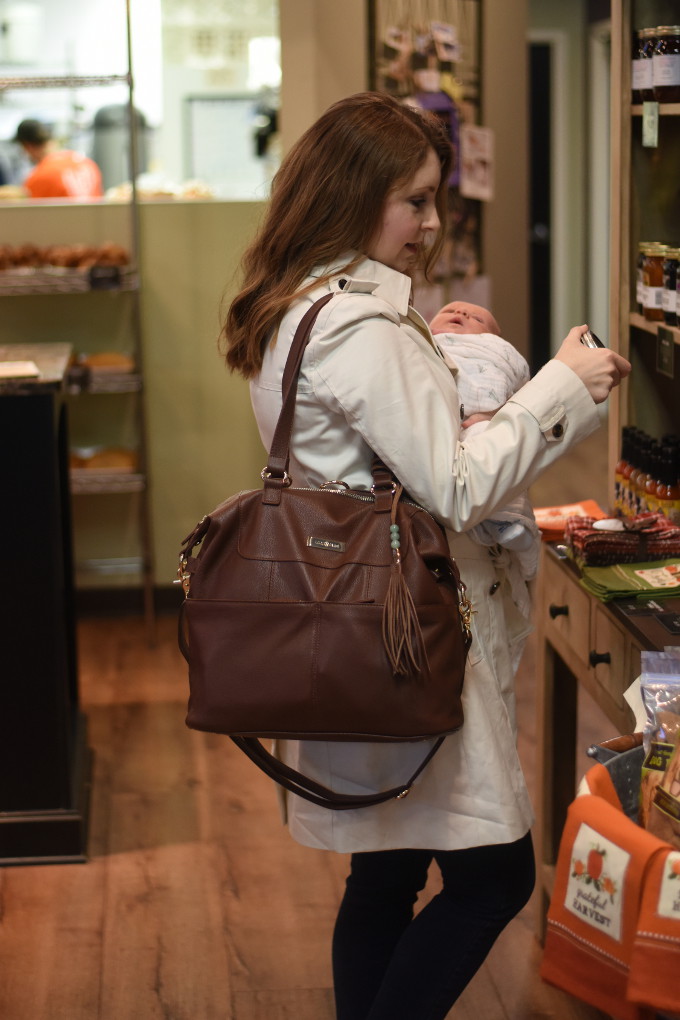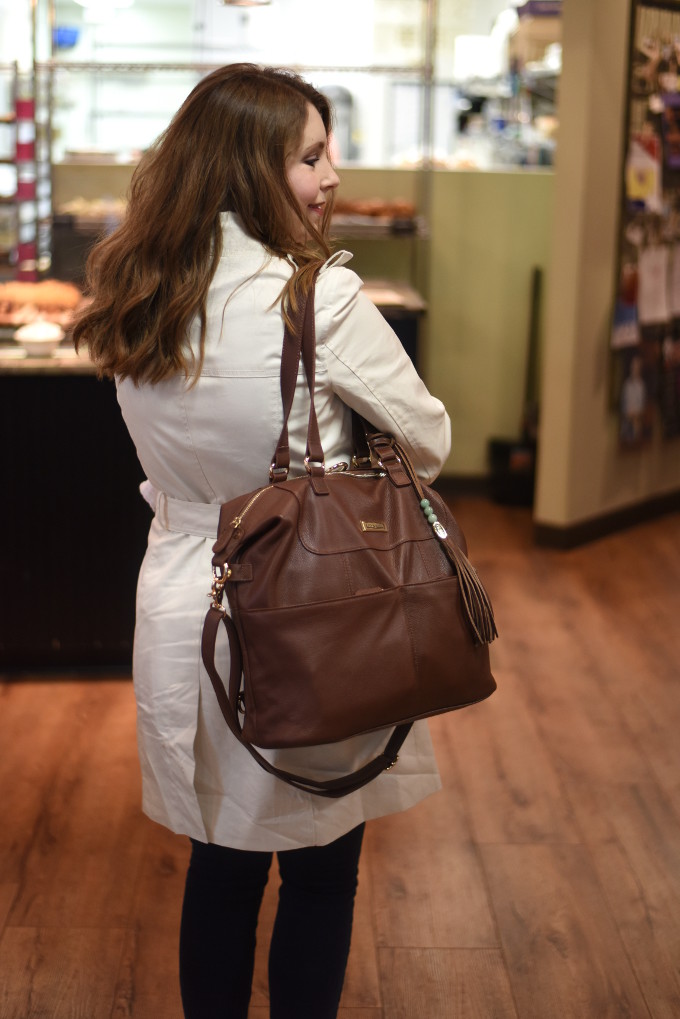 Shaylee can be worn three ways: crossbody, backpack-style, or as a tote.  And changing your mind about how you want to wear it is a snap!  For the tote, simply carry it on your shoulder using the tote straps.  They are a great length and don't slide.  For the crossbody style, there is a longer strap that can be attached and adjusted for your perfect length.  And for the backpack, simply slip the long strap through the loop on the back of the bag and clip the ends of the strap at the bottom.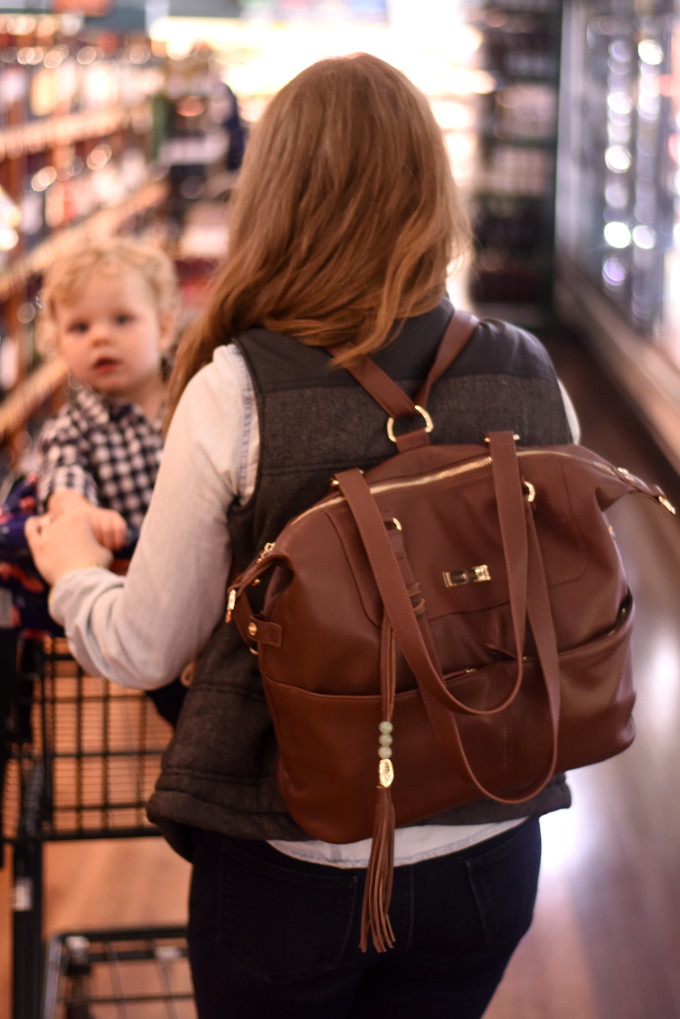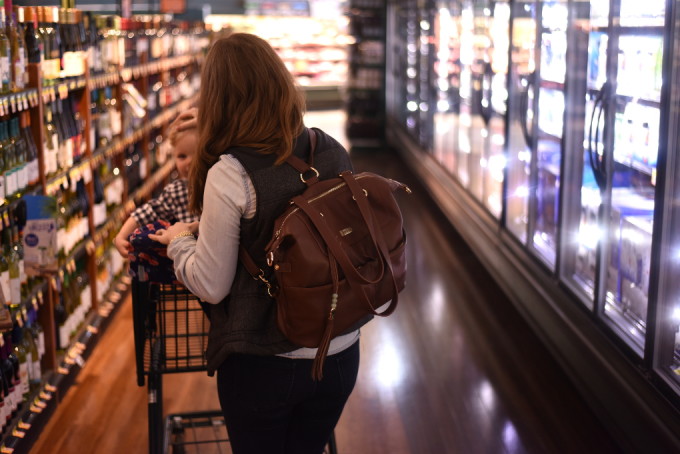 The backpack conversion feature is the one thing I never knew I always wanted!  If you've ever tried to wrangle kids, load up a car, or carry other bags while also trying to keep your diaper bag from sliding off your shoulder and bonking a little one in the head, you will love this feature too.  I wasn't sure at first if I would even wear the Shaylee as a backpack all that much, but I'm finding I love it SO much!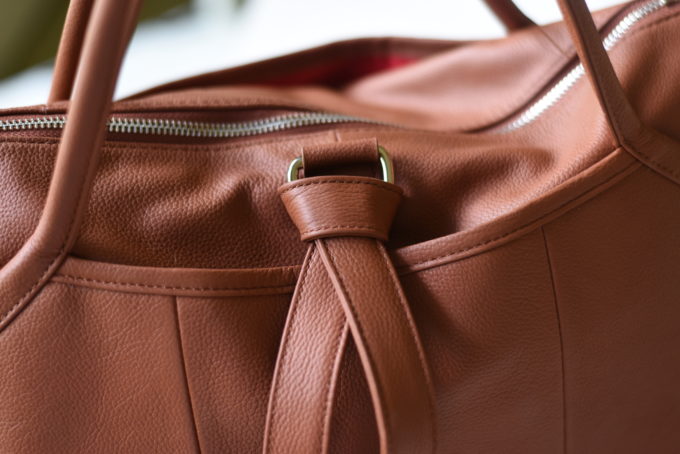 Update: I learned a new way to anchor the backpack! So much more secure! See it here, shown on Elizabeth.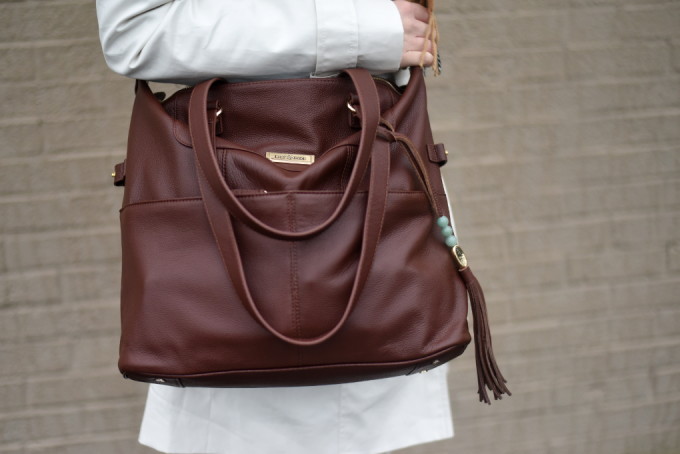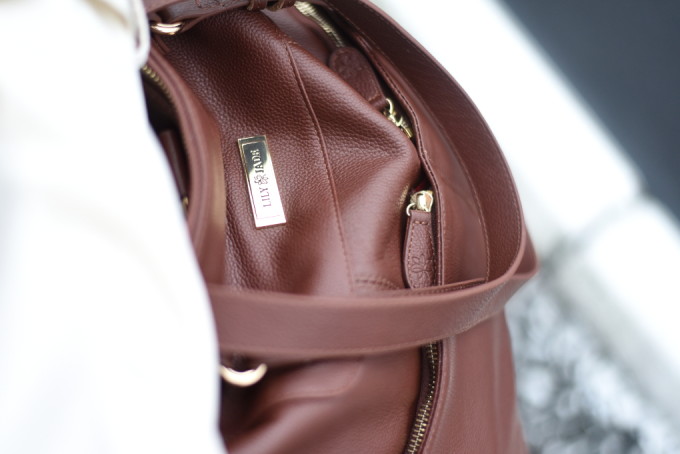 On the outside of the Shaylee bag, there are two zippered pockets on the front and one in the back.  I use the front ones for my cell and for my lip gloss (things I need to access quickly).  Inside the main zippered portion (which glides open so easily!) there are three pockets (one that zips) attached to the main bag as well as a key fob (YES! I'm forever losing my keys in the bottom of my bag…but no more!).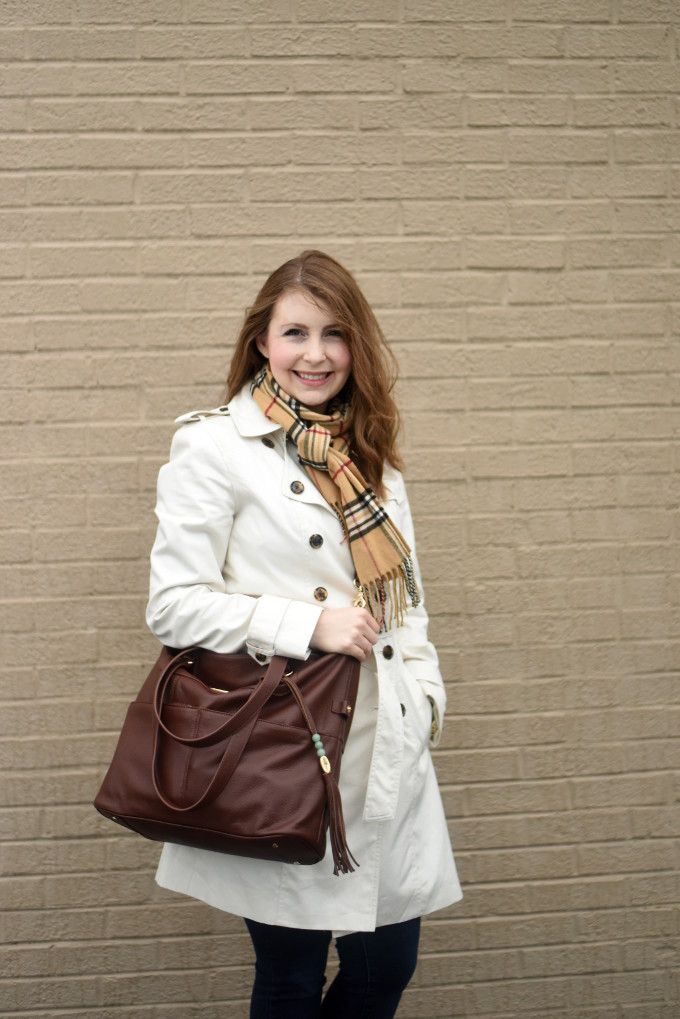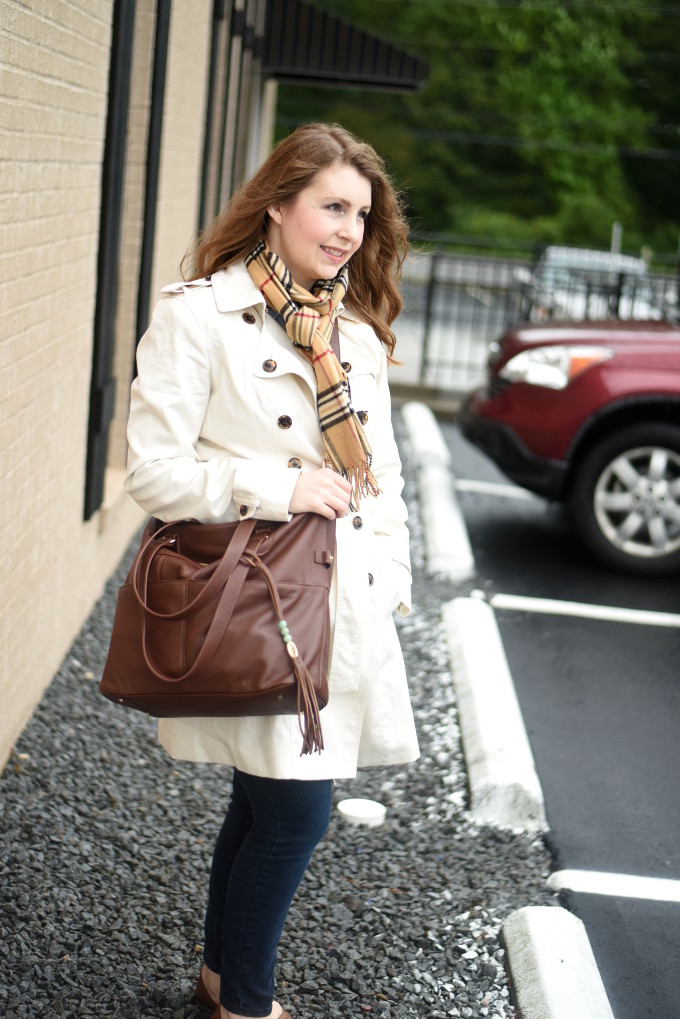 If you're not familiar with Lily Jade bags, then you may not know about their most awesome feature.  The "baby bag" portion of Lily Jade bags snaps in and is completely removable (and machine washable) so that your bag can function as a diaper bag for now, and as a normal purse later.  I really love that if I spill something inside the baby bag, I can just pop it in the washing machine (gentle cycle) and call it a day!  The spacious baby bag matches the inside of Shaylee, which is a cheery red.  There are countless pockets of varying sizes so that you can organize your bag in an enviable way.  It even comes with a padded changing pad (which I've already used several times!).  I love how multi-functional this bag is!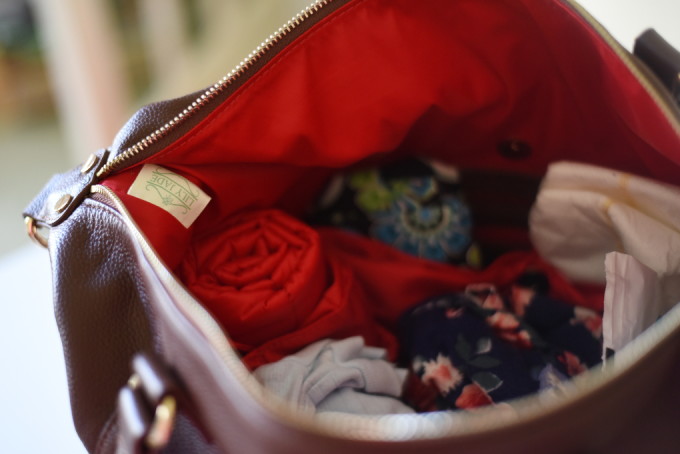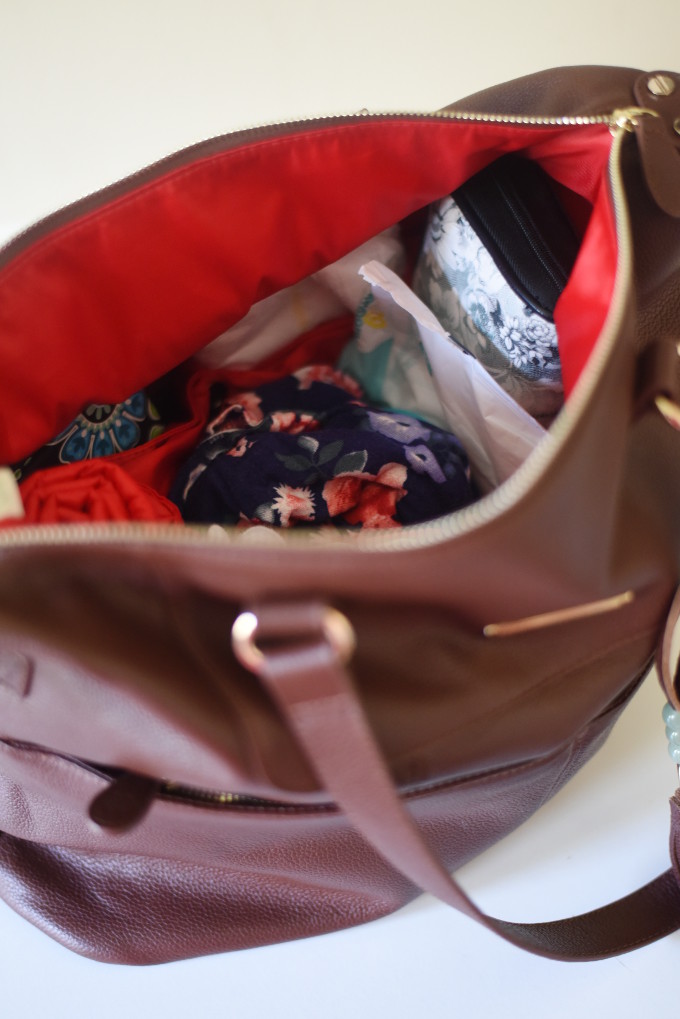 I will be doing a post soon about what I carry in my diaper bag and how I organize it with my Lily Jade Shaylee.  So I'll definitely share more interior shots in that post!
Update: Here is that post!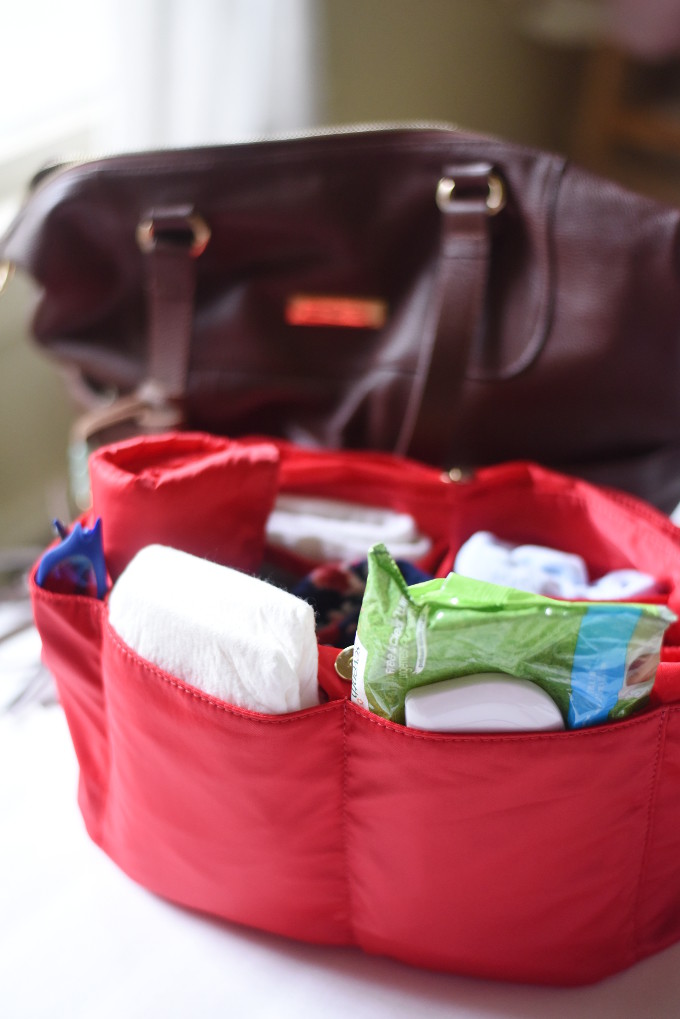 Lily Jade's Shaylee is hands-down my favorite bag, and believe me when I say I wear it even without kids in tow!  (Which isn't all that often, but hey, I'll be ready!)
Learn more about Lily Jade here, and follow them on Instagram, Twitter, and Facebook.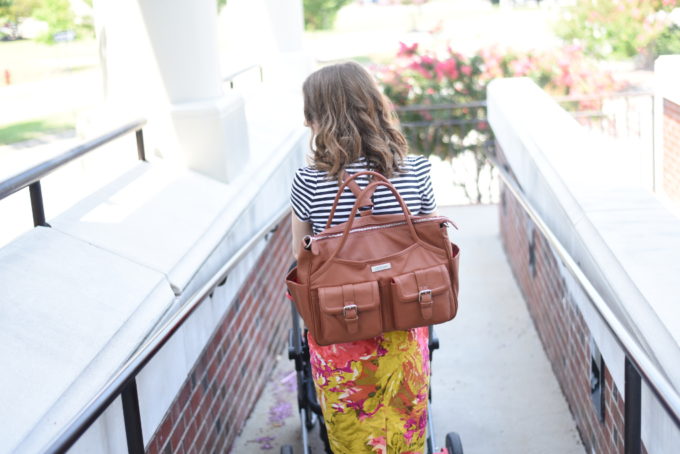 Update: Read my NEW review of Lily Jade Elizabeth in Camel here!
For more of my favorite baby products, check out this post!
Disclosure: I received a Lily Jade Shaylee bag in order to conduct this review/showcase. All opinions are my own.