I just love parties of any kind, but girly baby showers are one of my favorite things EVER!  We celebrated our friend Whitney's baby-to-be at a pretty aqua and coral baby shower earlier this week.
Katie and Kara did a wonderful job decorating and putting together some amazing details for the party!  The tables were set with lovely linens, china, cloth napkins, fresh flowers, and cute milk bottles for glasses!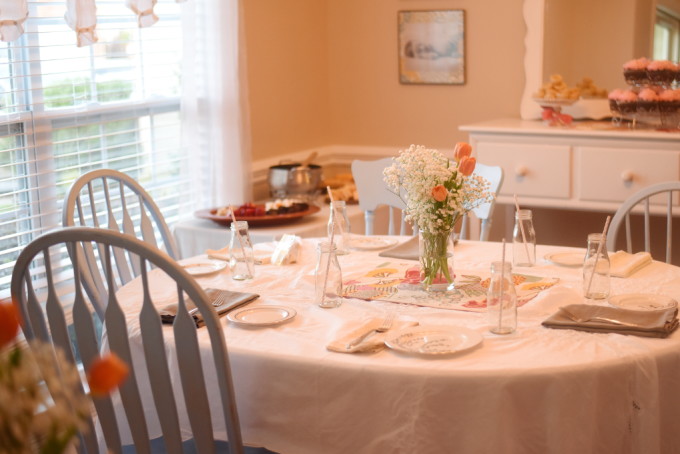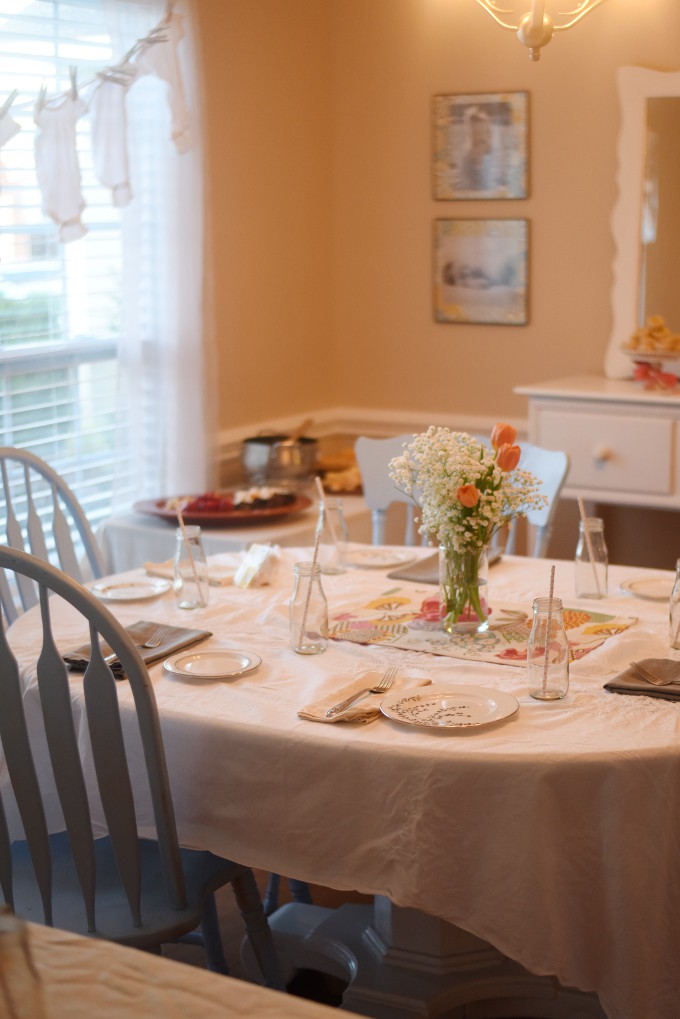 Kara made a sweet banner to hang over Katie's chalkboard.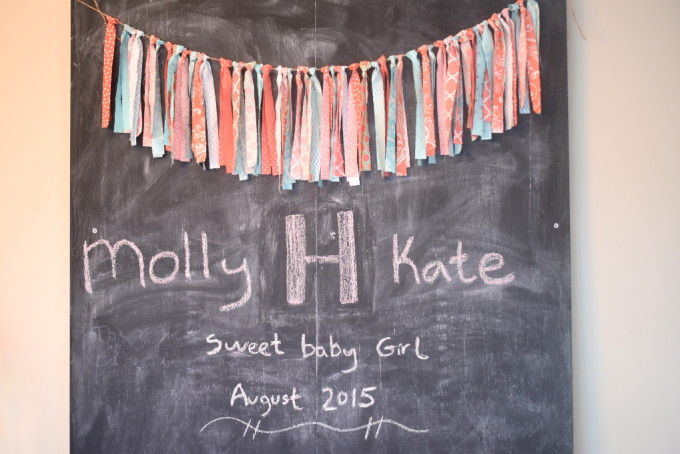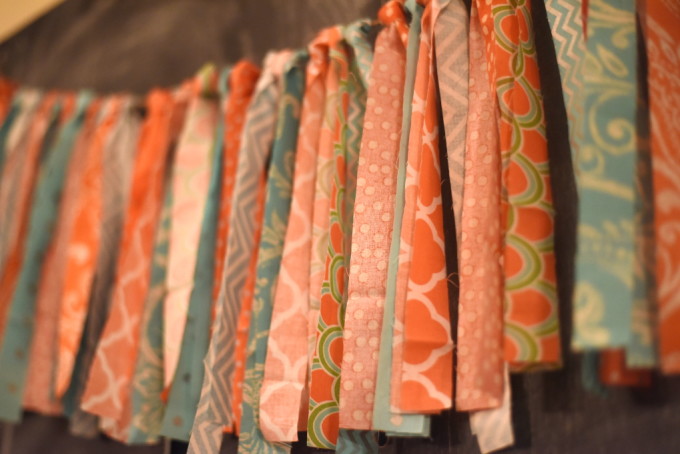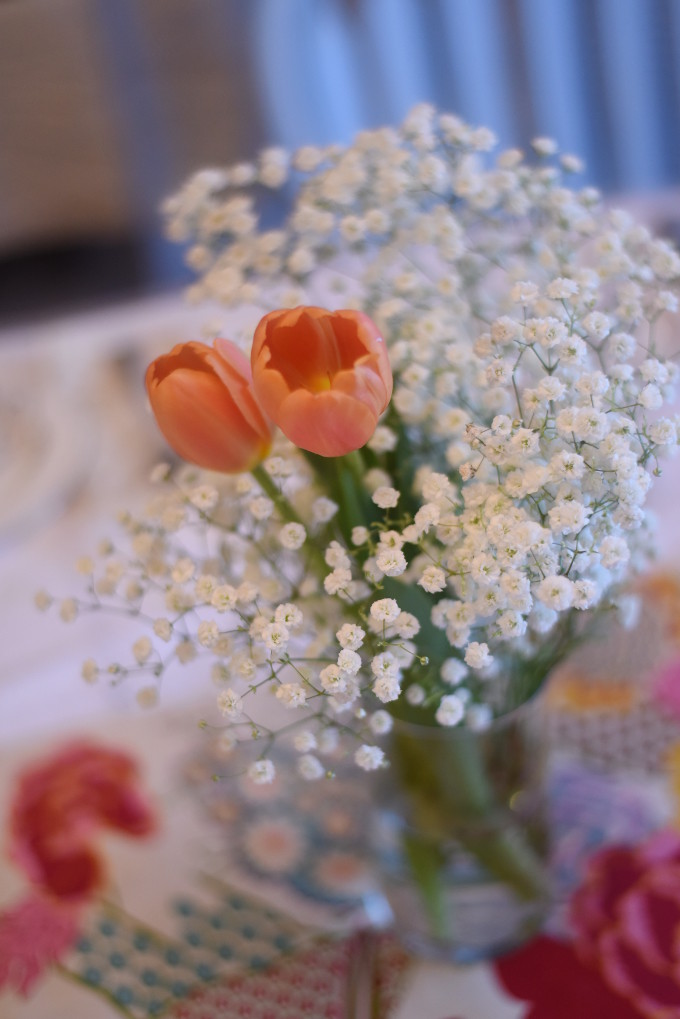 The food was delicious!  We enjoyed chocolate fondue with lots of yummy dippers.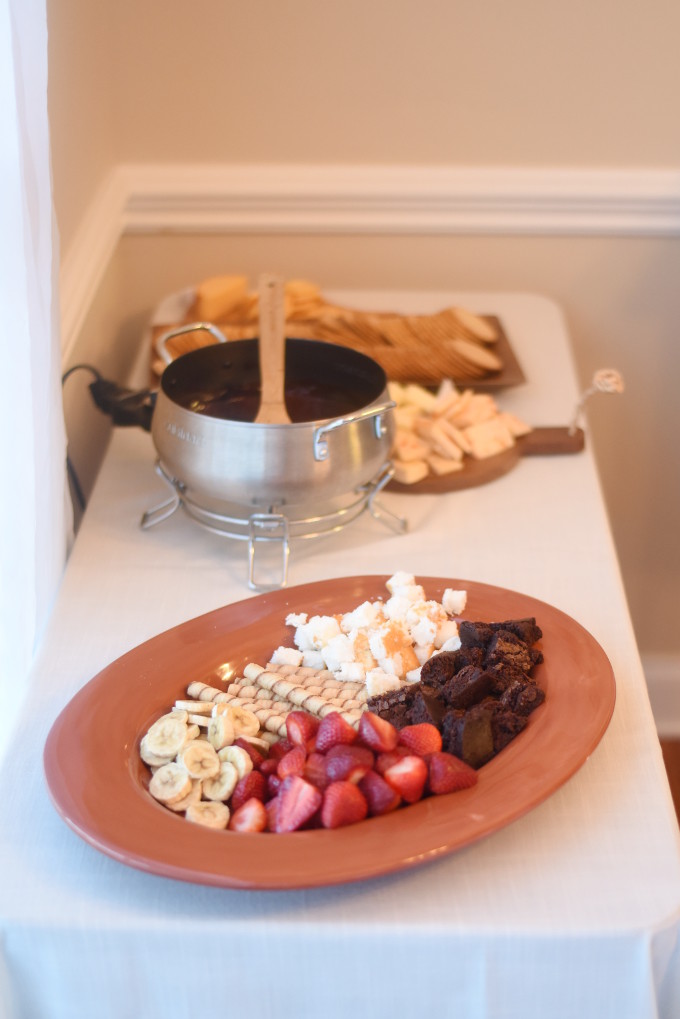 There was also an array of cheese and crackers.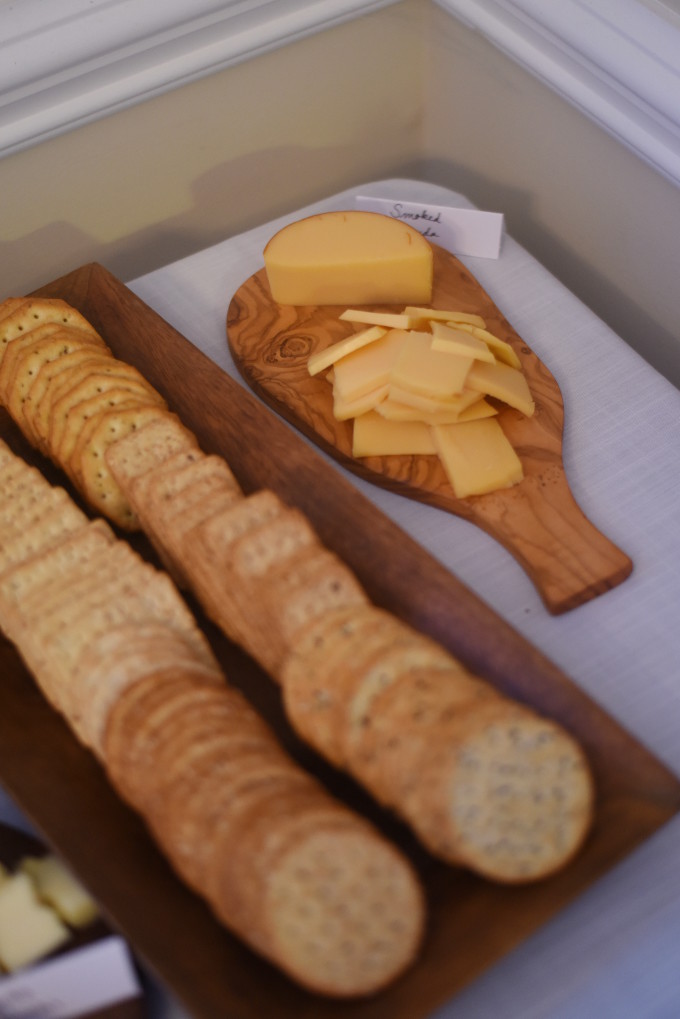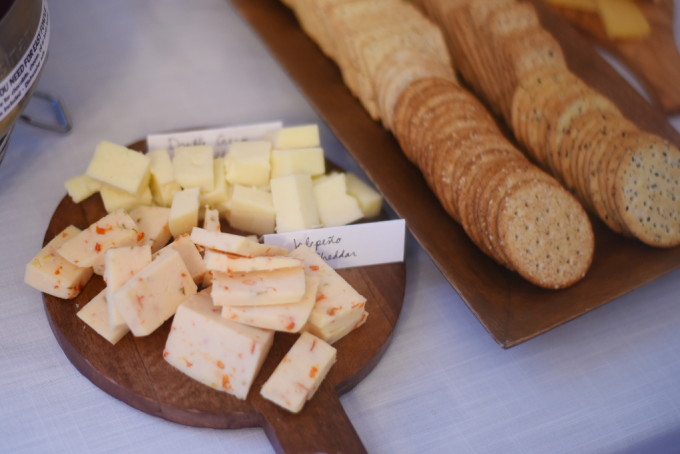 These blackberry tartlets were so pretty!  (Vanilla wafer + whipped cream cheese + ripe blackberry + a drizzle of honey)
I brought miniature lemon chess pies because anything "mini" is always cute! And what pregnant woman doesn't like lemon?

Of course, we also had chocolate cupcakes! They were huge!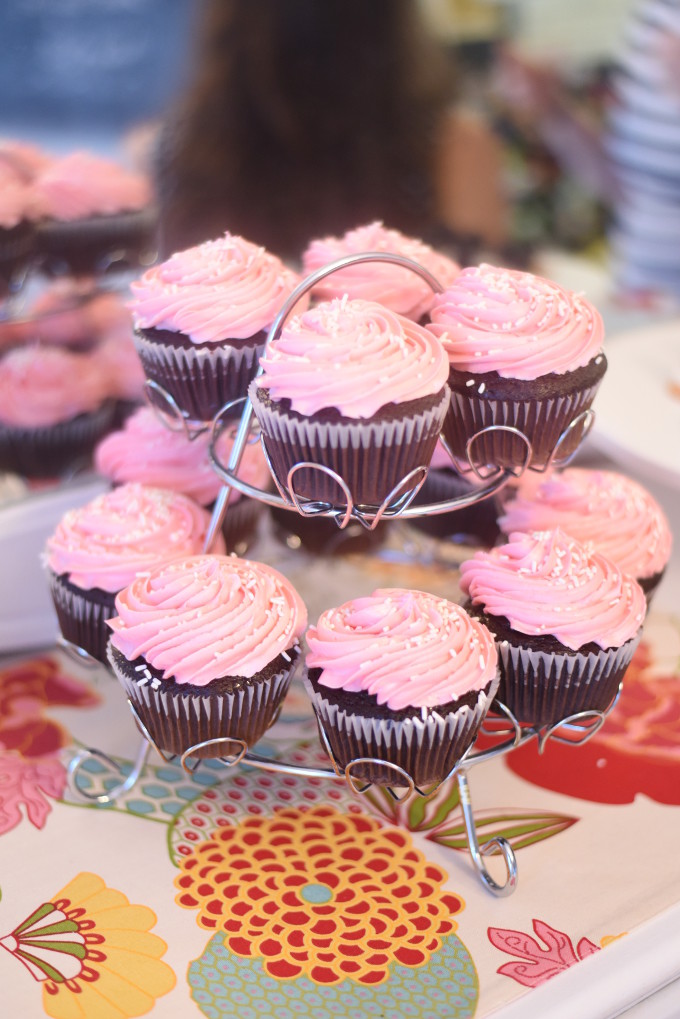 The gifts were so pretty and pink.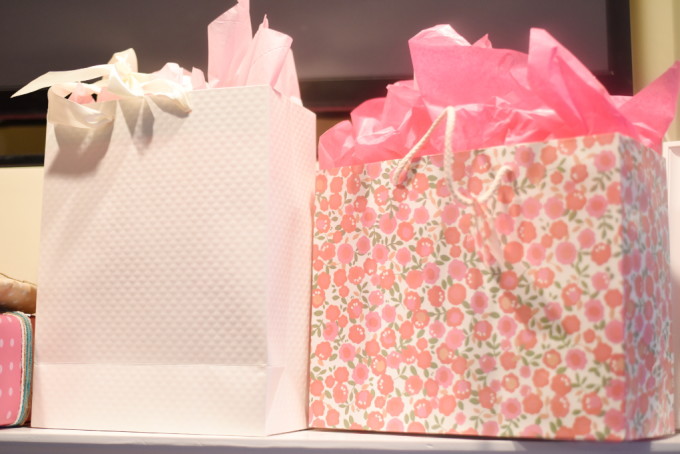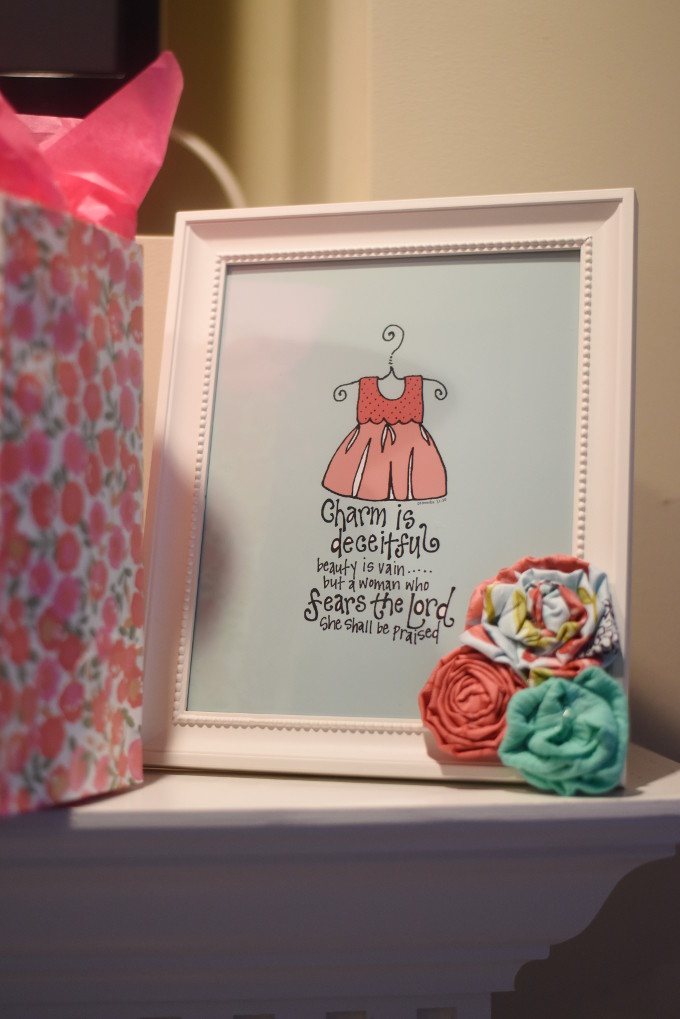 For our activities, Katie and Kara let us all make onesies for Whitney's new baby!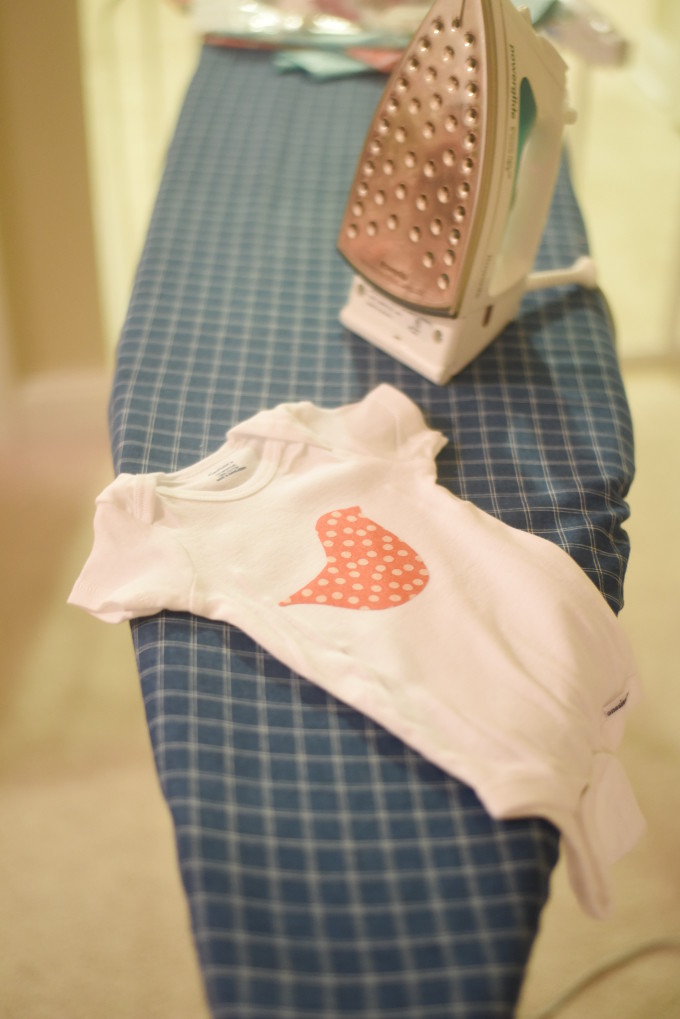 We all cut out designs from fabric (to which Heat Bond had already been adhered) and then ironed the shapes onto the front of the onesies.
The other project was headband-making!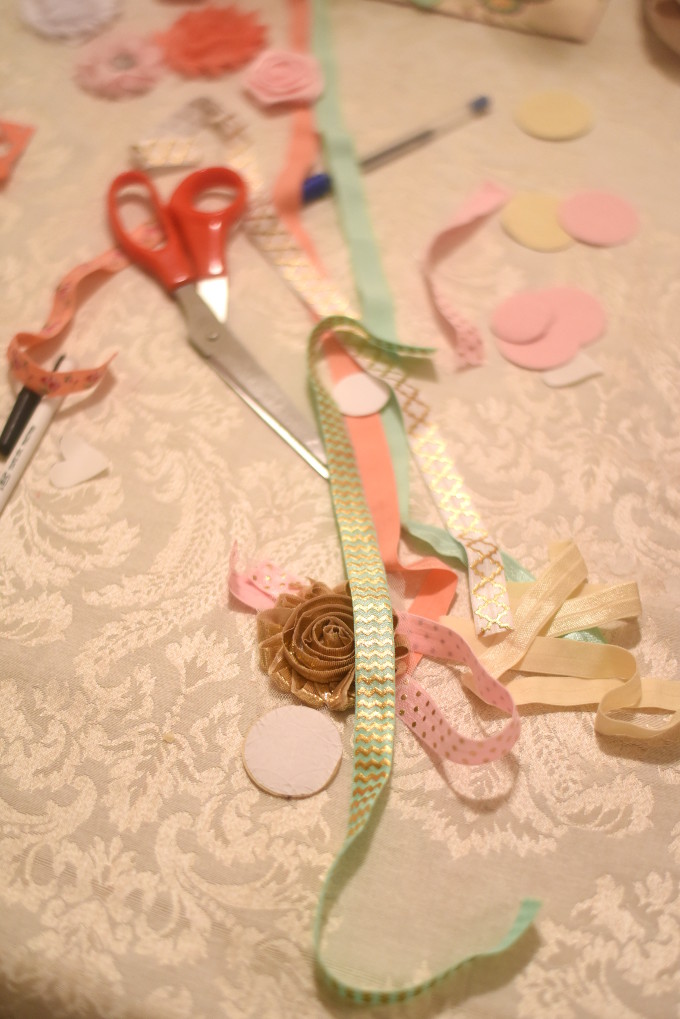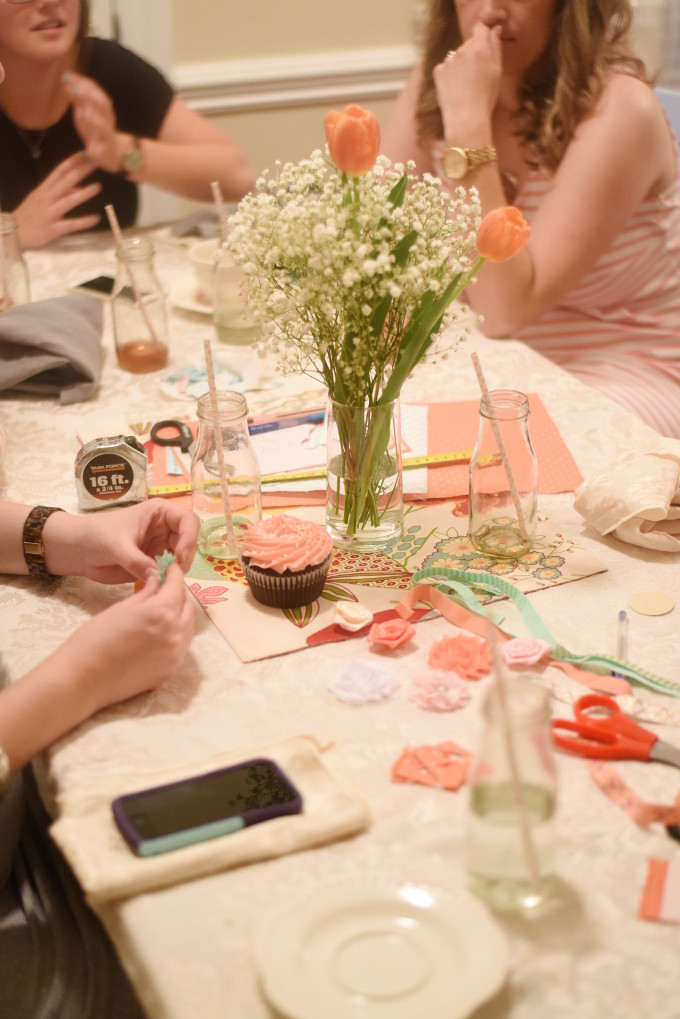 All of the onesies looked so cute up on display!  Can you guess which one I made?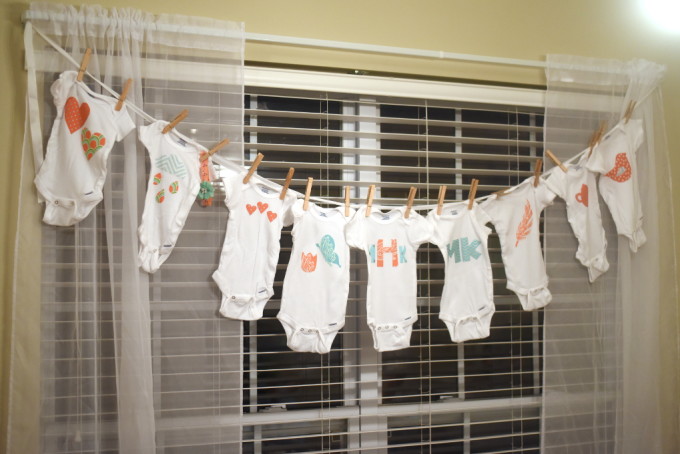 All of the girls who came: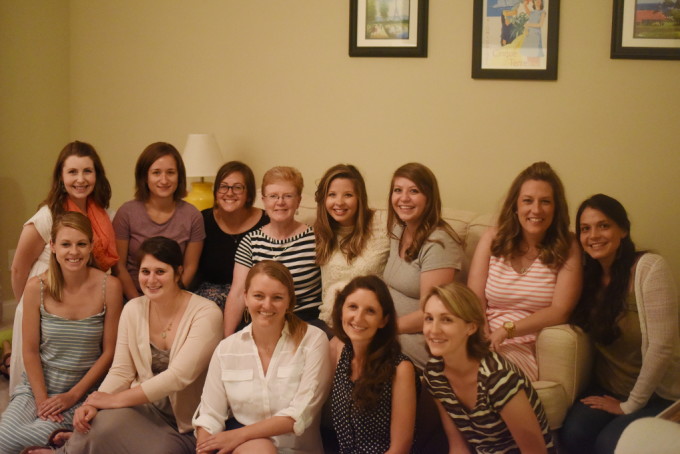 I shared about this on Instagram, but these are my "bump friends" this pregnancy!  Whitney, Kristen, and I are due within two weeks of each other, but depending on who goes early/late (I'll be going late, haha!), we could have our babies in July, August, and September!  They're both having girls.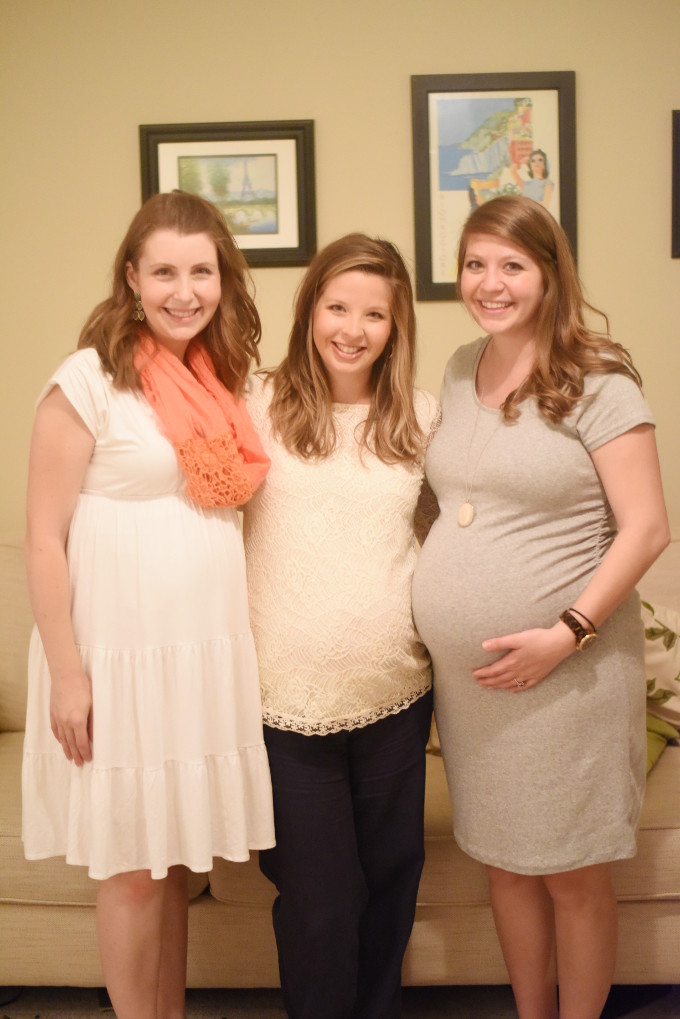 Thankful for the sweet conversations last night and for the blessing of Whitney's new baby (and first girl)!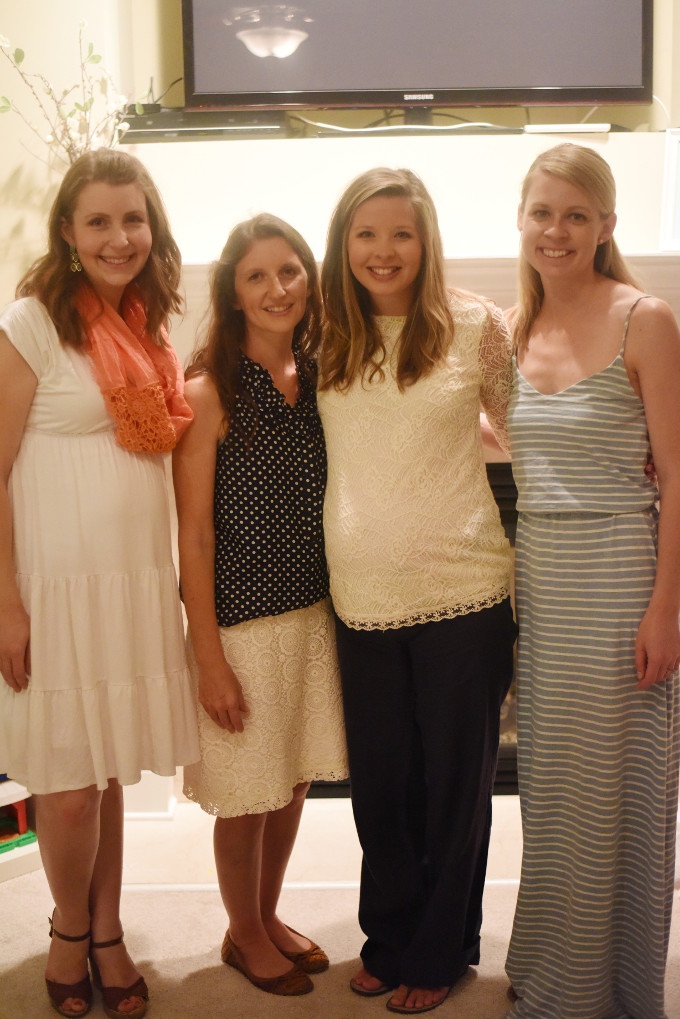 Wasn't that DIY onesie idea cute?  Definitely tucking that one away for future showers I may plan!