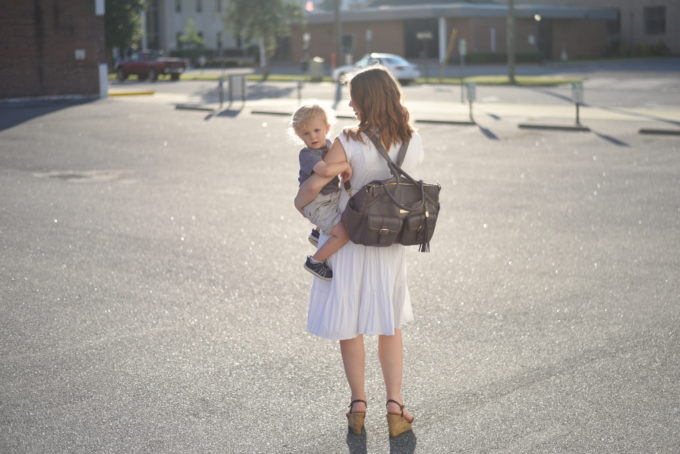 There is just nothing like ice cream in the summer time! Of course I'm not one to turn down ice cream any time of year, but there's something about these July days in the upper 90's (PLUS humidity, OH, the humidity!) that makes me crave that summer time essential… ice cream!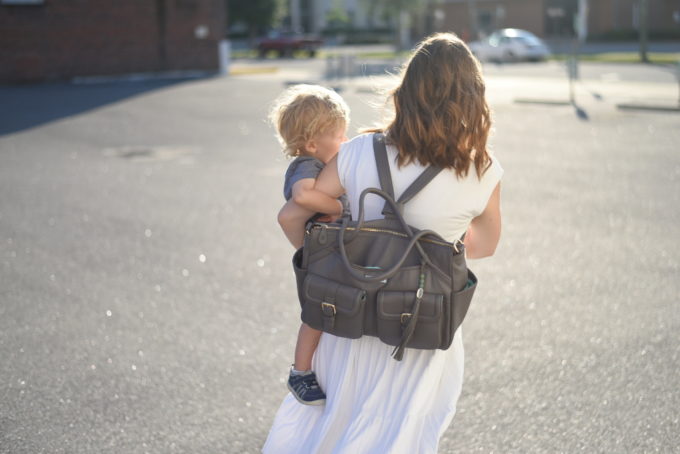 Last weekend we took the kids out for ice cream, even though it was practically melting faster than we could eat it!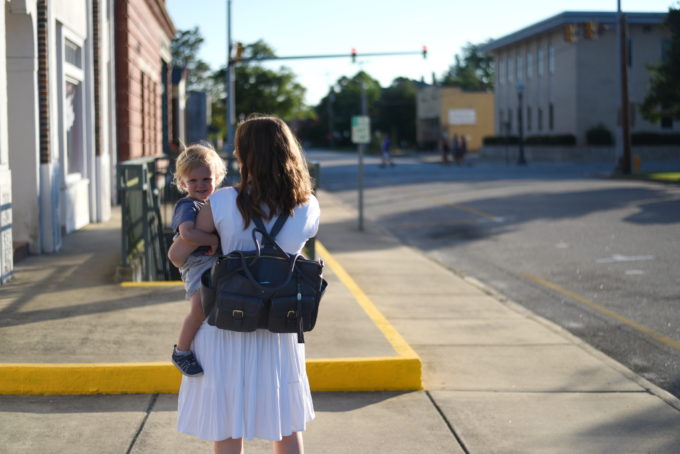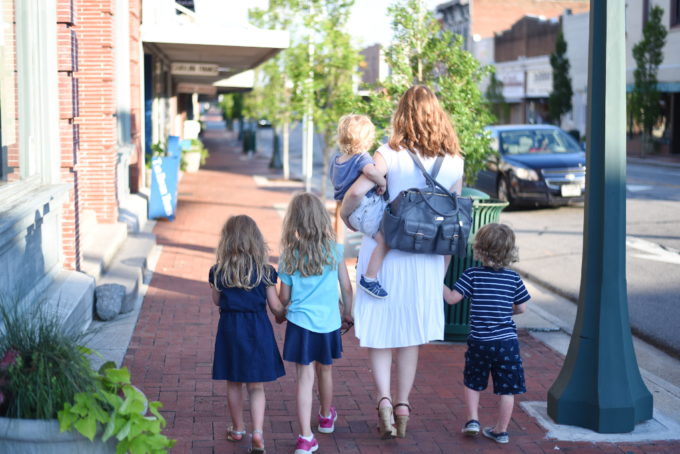 This is just such a sweet season with all of my children. They get SO excited about little things like going out for ice cream and just spending time together as a family!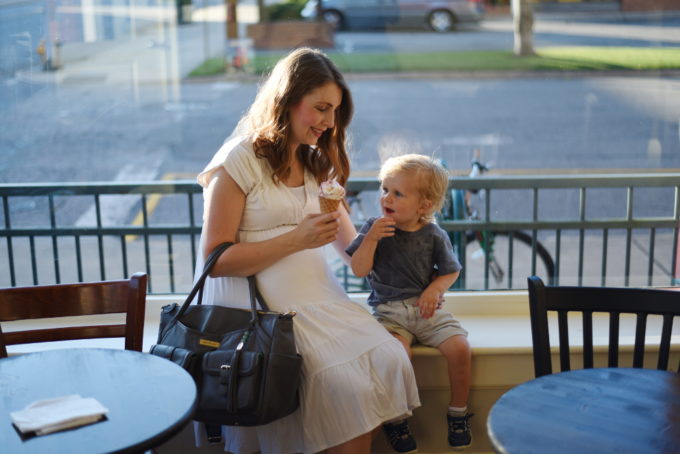 I will admit, Theodore has consumed more sugar by age two than the other children did by a long shot, but I guess that's one of the perks of being the "baby"!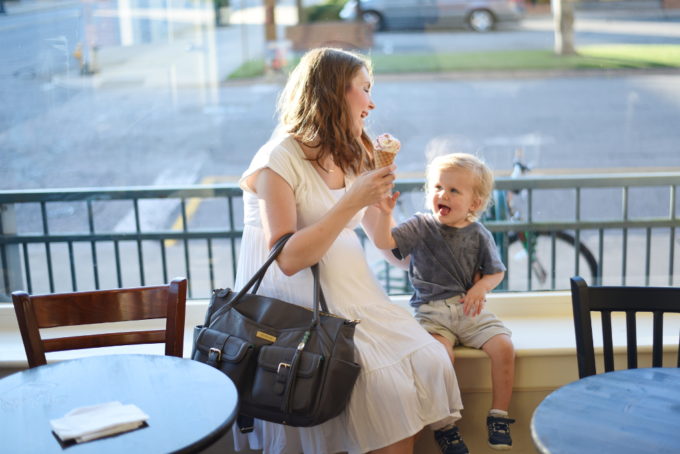 We all shared bites of our ice cream with him, and he was so delighted! Love his happy grin!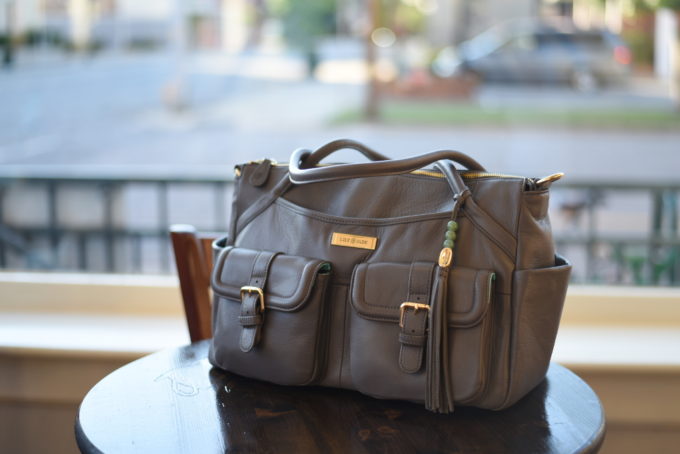 Of course my new Lily Jade diaper bag came with me on this outing! You all know how much I love my other Lily Jade bags, but I couldn't WAIT to get my hands on this beautiful one… Elizabeth in Gray!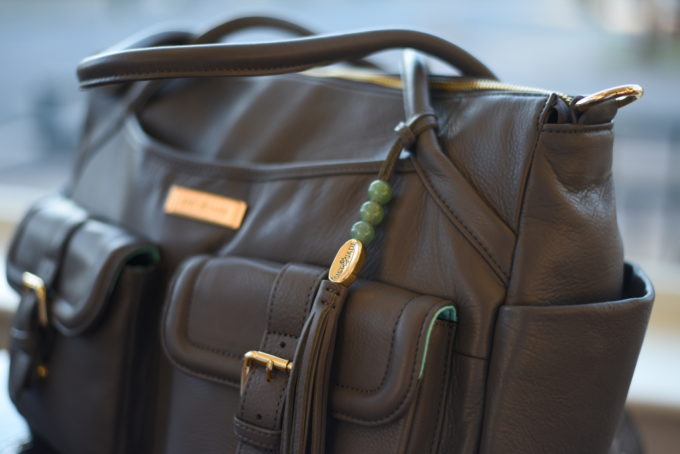 The color is unique and gorgeous, it matches everything, and the hardware is (as always) perfect.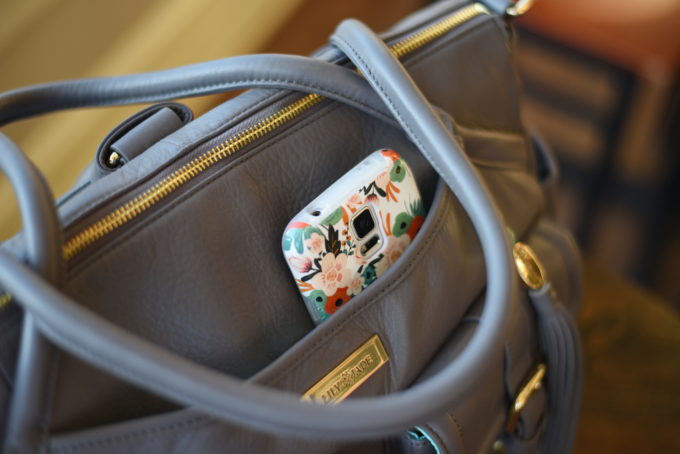 I consider my Lily Jade bag to be one of my essentials!  A few weeks ago when we were in Raleigh, I don't know what I would have done without Elizabeth! I loaded her up with what we needed for the day, then slung it on my back in the backpack carry and forgot I was even wearing it! It's so comfortable and allows me more freedom of movement, which is always a plus when wrangling four children in and out of a minivan, museums, and a hotel all day long.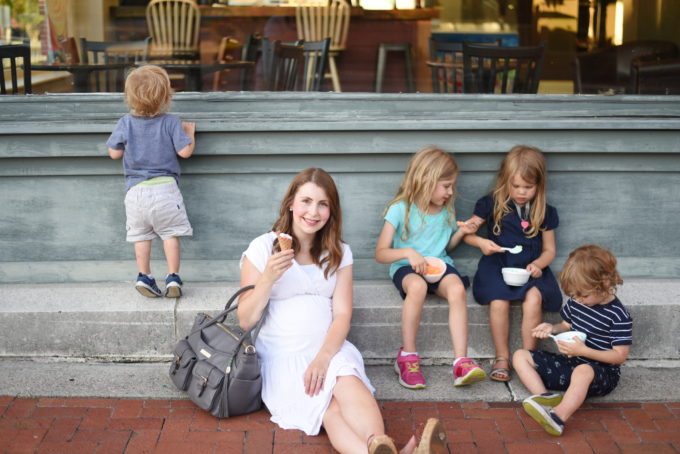 Of course the backpack carry is just one option (though it's my favorite). I frequently wear it on my shoulder using the shoulder straps, or on the crook of my arm as well.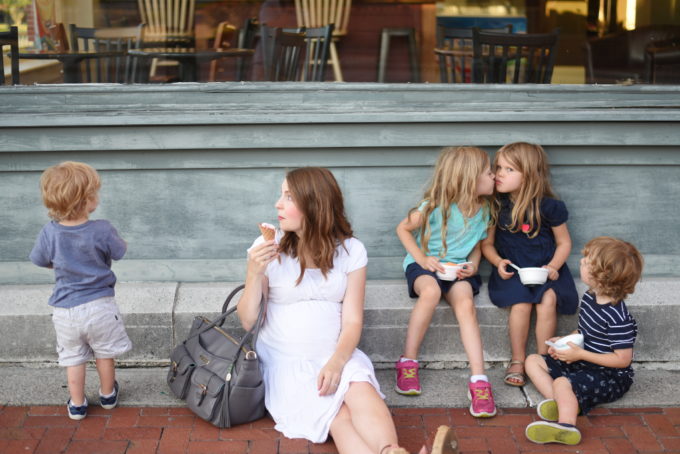 The bag has SOOOO much room inside and out, that currently (without a tiny baby yet), I don't even need all the pockets! I'm enjoying the lighter load this summer, but I anticipate filling it up again this fall with tiny extra outfits, a nursing cover, burp cloths, and aallll the itty bitty diapers for our sweet baby girl! She'll be here before we know it!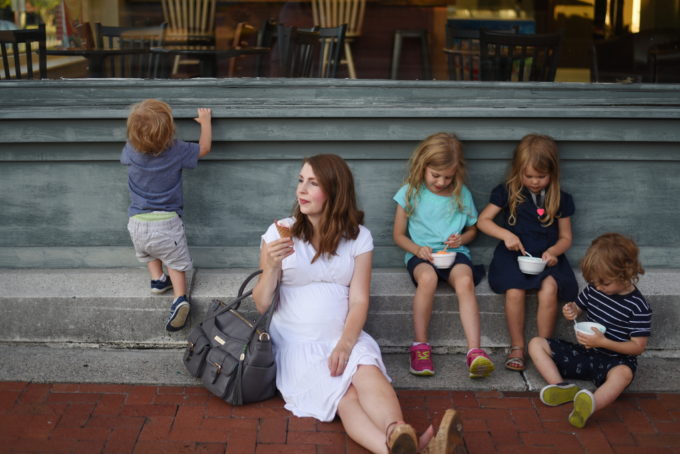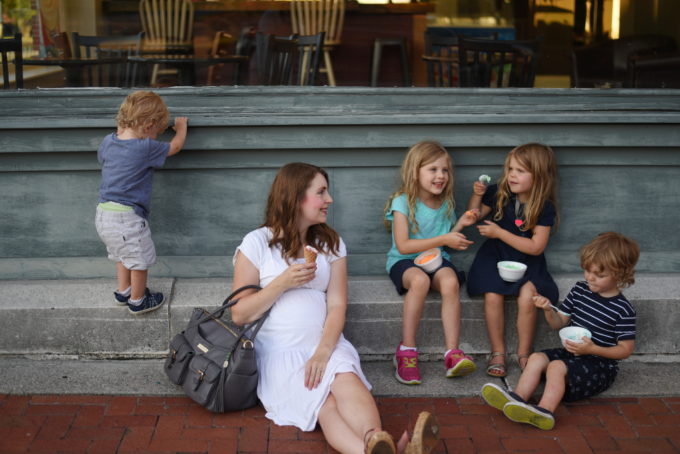 (The girls were swapping flavors… gotta try them all!)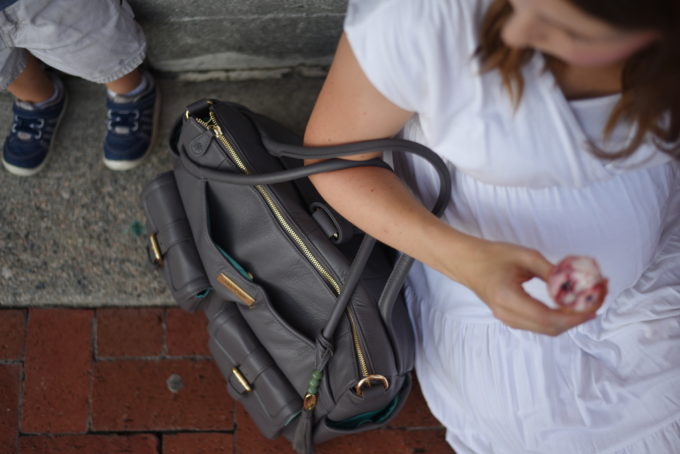 I love the beautiful leather exterior of Elizabeth, and I'm so glad the insert is removable and washable! I haven't had a major spill to date (knock on wood), but in the event the insert is soiled by bodily fluids, melted starlight mints, a wad of gum, or who-knows-what-else, I'm forever thankful that I can just pop that lovely jade-colored organizer into the washing machine! Talk about peace of mind!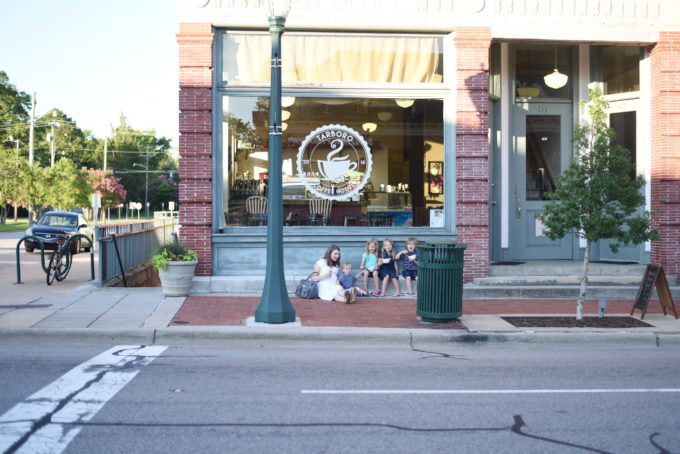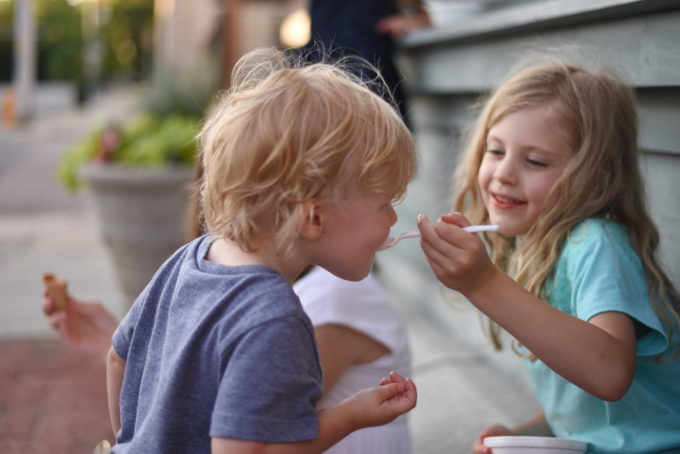 Ahhh…. they are just the sweetest!! Theodore can talk his way into anything from her!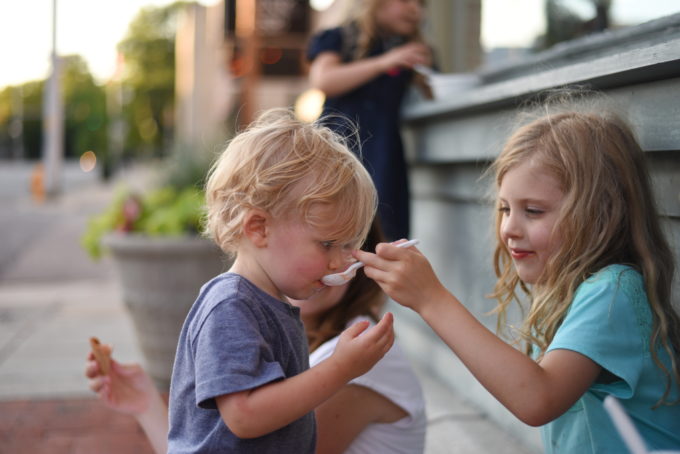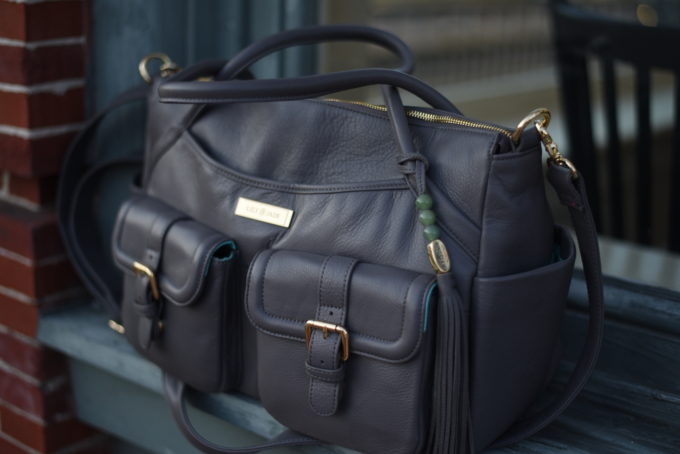 That tassel!! Love it so much!!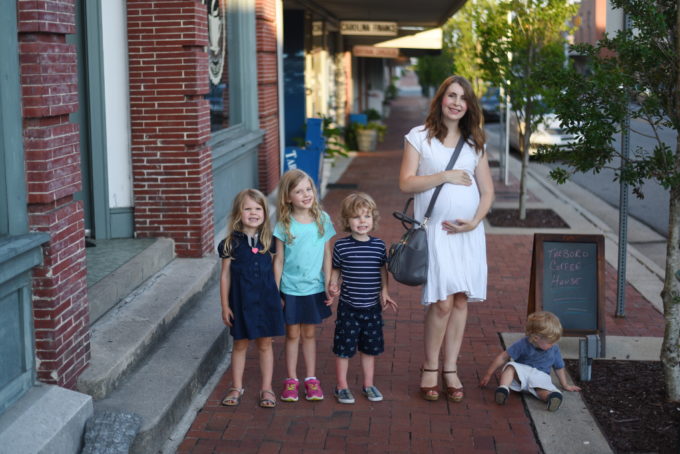 The final way you can carry Elizabeth (if you've been counting, this is way #4, after #1 backpack, #2 shoulder, and #3 crook of arm) is crossbody! I really like this way too, especially when I have my camera inside! It's the easiest way to quickly access my DSLR when I'm taking photos of the family!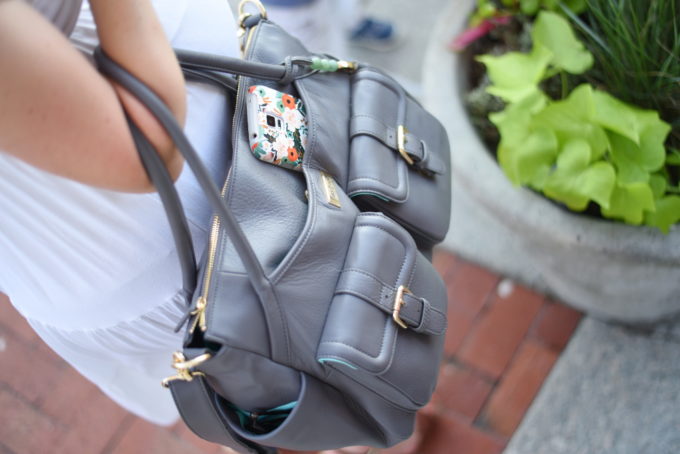 That roomy front pocket is perfect for a phone… I just slide it in and can grab it quickly when I need to capture the perfect shot for Instagram! Tip #1: when wearing Elizabeth on your back, keep your phone in one of the side pockets instead. That way you can grab it without taking Elizabeth off your back! Tip #2: to wear the backpack strap the way I was wearing it in the first few photos, go to this post for instructions!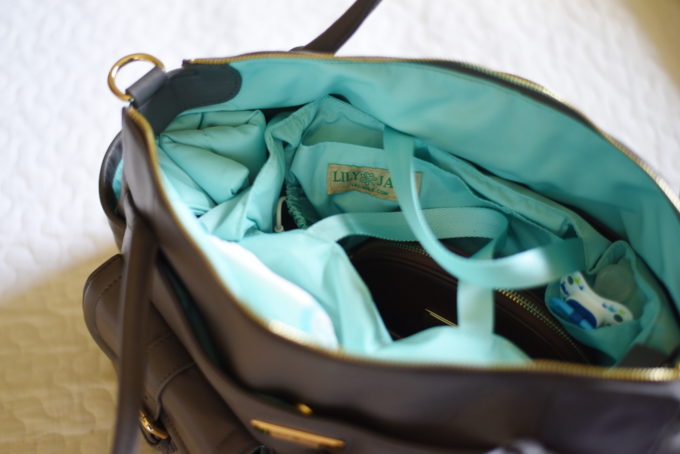 Here are a few shots of the inside of the Elizabeth in Gray. How pretty is that interior color?? This is the insert I was telling you about. It has pockets for days and keeps everything perfectly organized!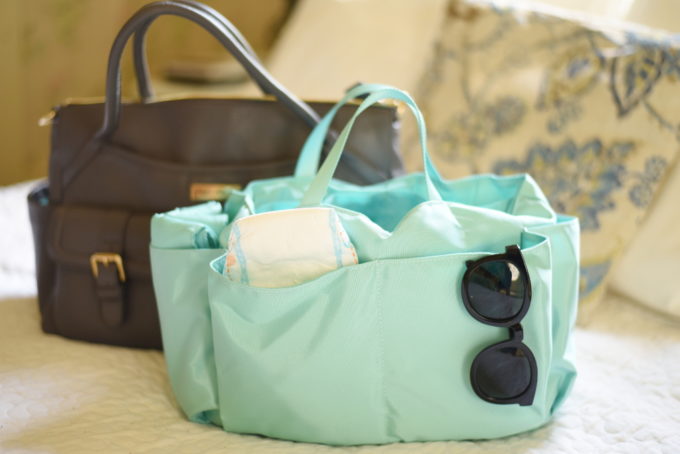 Then when you need to restock, reorganize, or wash, you just lift it out by the handles! Or, if you don't really need the "diaper bag" concept anymore, you can pass this organizer along to a friend and just use the bag without it! This is a forever bag… whether you're in the baby season or not!
AND NOW… I am THRILLED to announce that Lily Jade is giving away $370 credit to one Feathers in Our Nest reader to use on any of their AMAZING bags!!! How awesome is that?
You can easily enter the giveaway by filling out the form below! (If you're reading this on Feedly, you may need to click through to see it!) Good luck!
Feathers In Our Nest + Lily Jade Giveaway

Disclosure: Lily Jade provided me with a diaper bag for the purpose of writing this post. All opinions are my own.