I haven't been great about keeping up with weekly pregnancy updates this time around. But maybe I'll start those back up again since I'm currently in my favorite season of pregnancy! This is the time when I feel the best, I get to start wearing cute maternity clothes, and I have complete strangers come up to congratulate me on my newest little one!  Whew!  I'm past that awkward stage where people aren't sure if I'm pregnant or not!   (I'm currently 22 weeks, for the record.)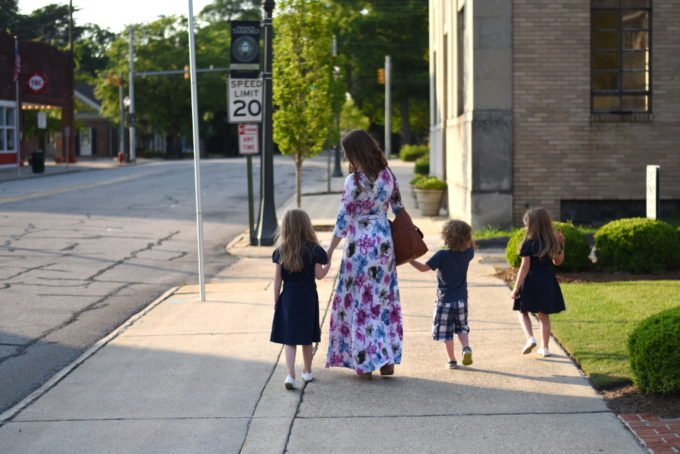 We went on a little family outing last weekend after dinner. We went to our favorite local coffee shop to get iced Americanos for us and ice cream for the kids!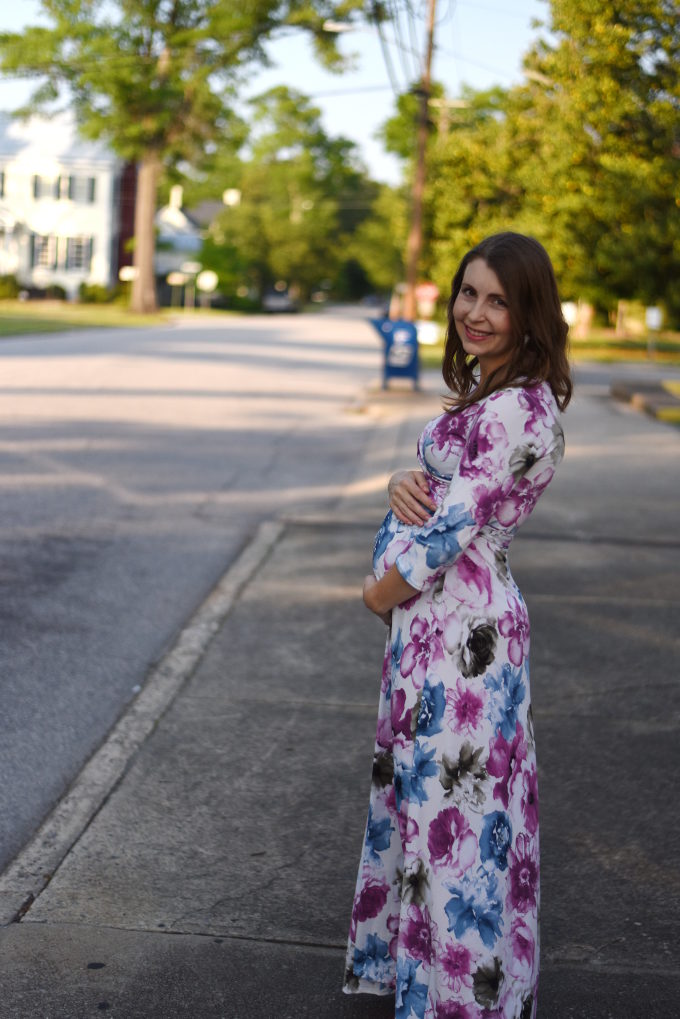 The lighting was gorgeous that evening, so Tad was able to grab some photos of me and Baby Jellybean!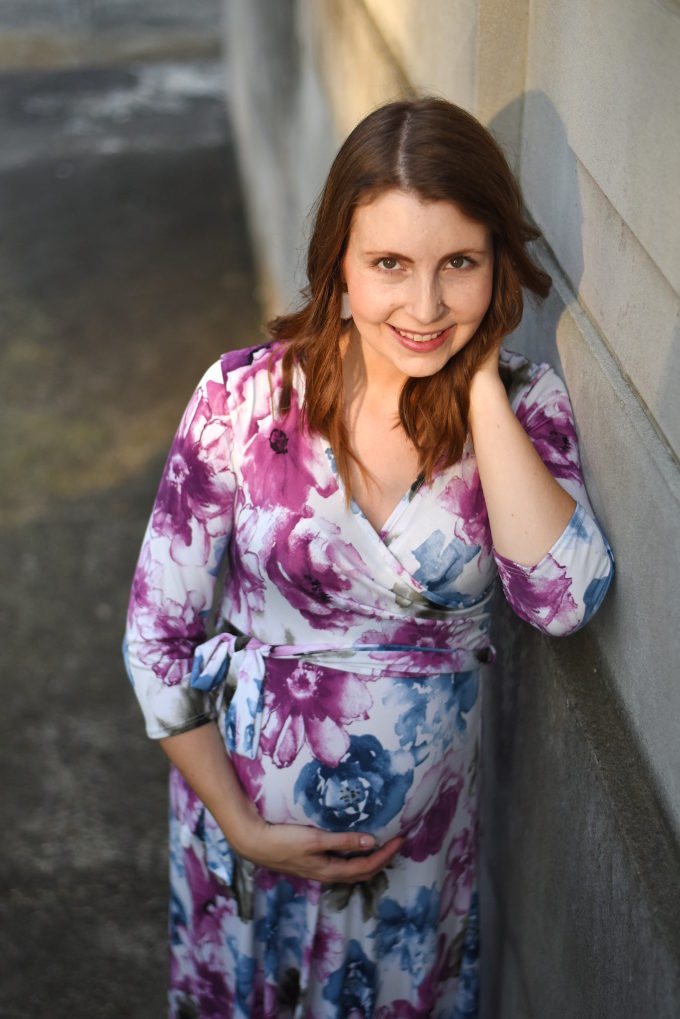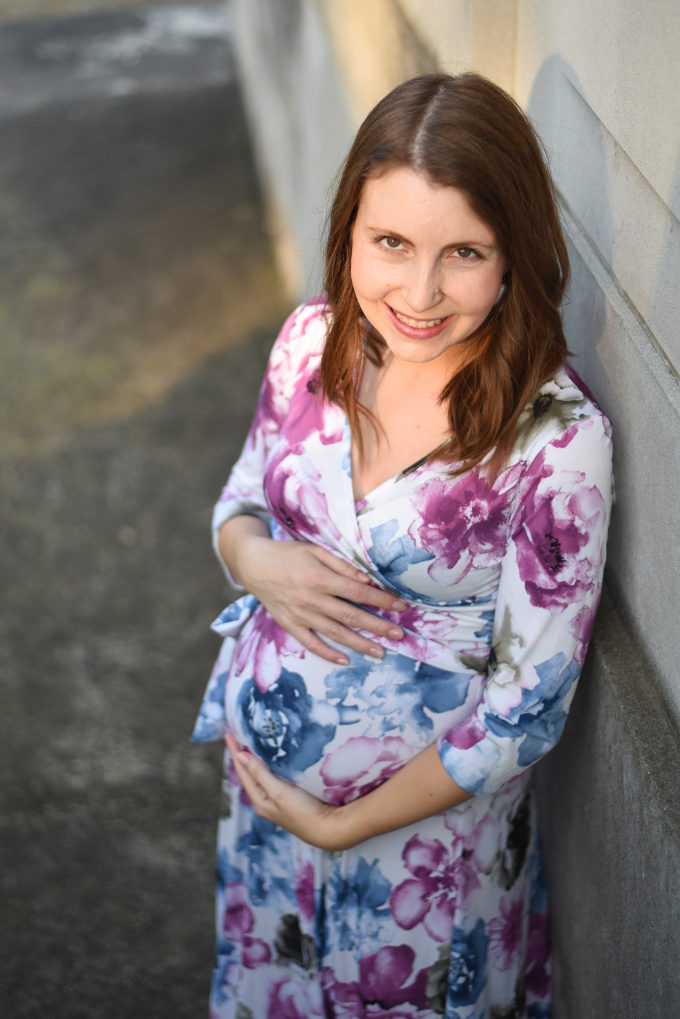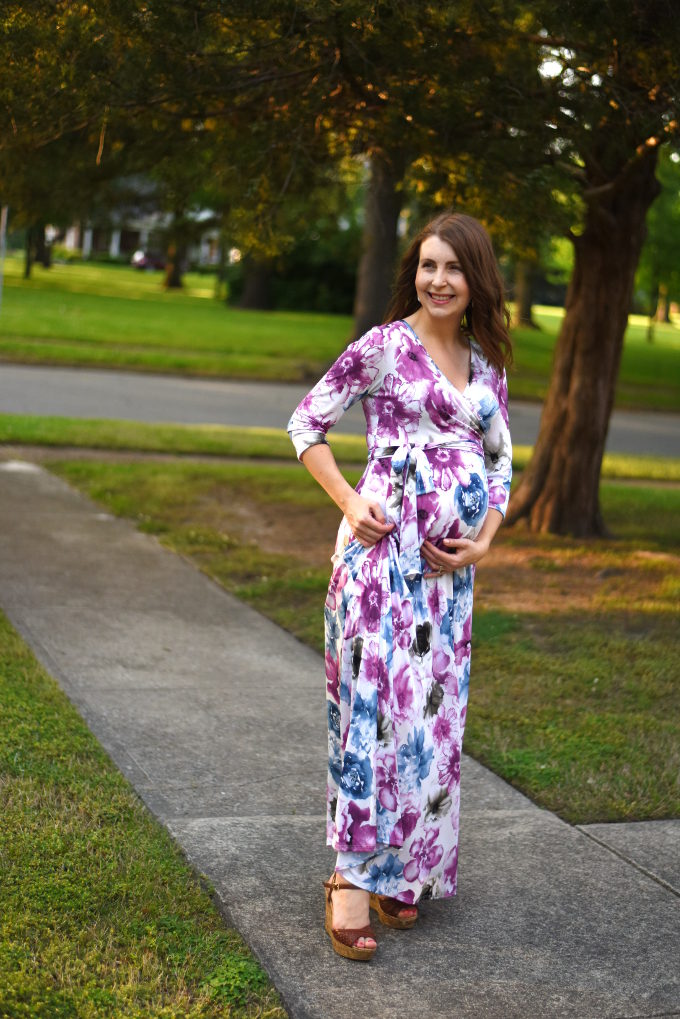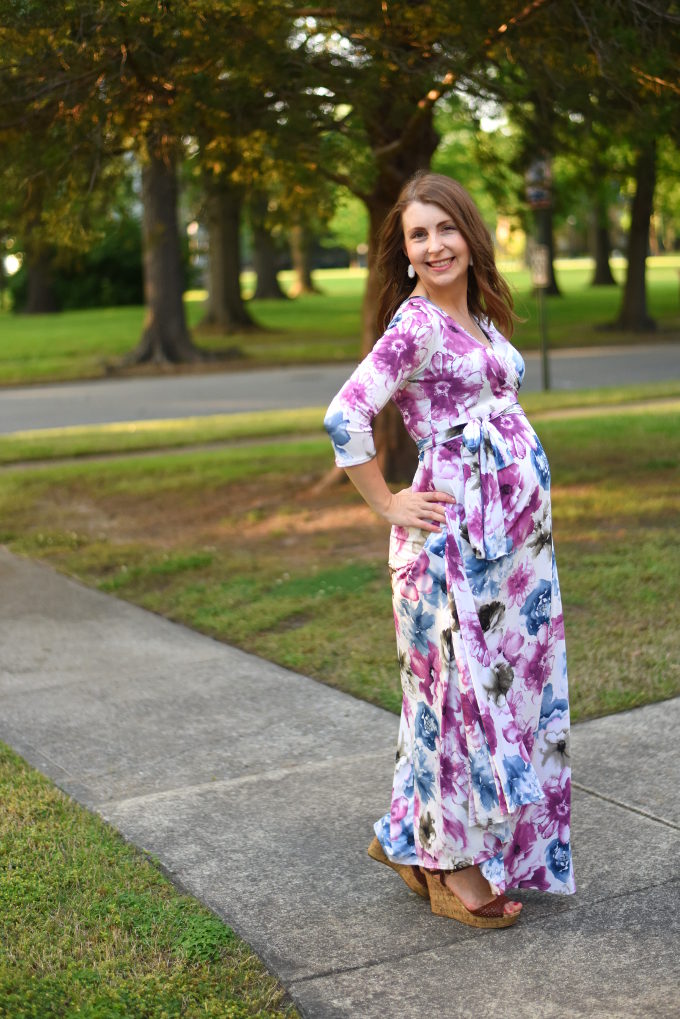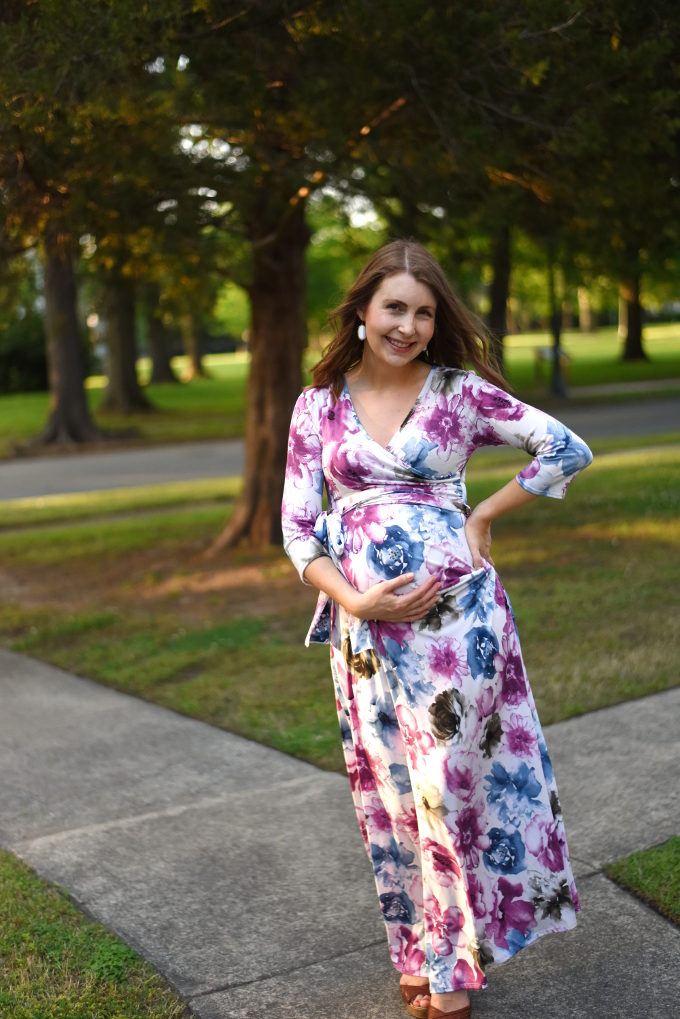 Of course I wanted some photos with my other precious blessings too!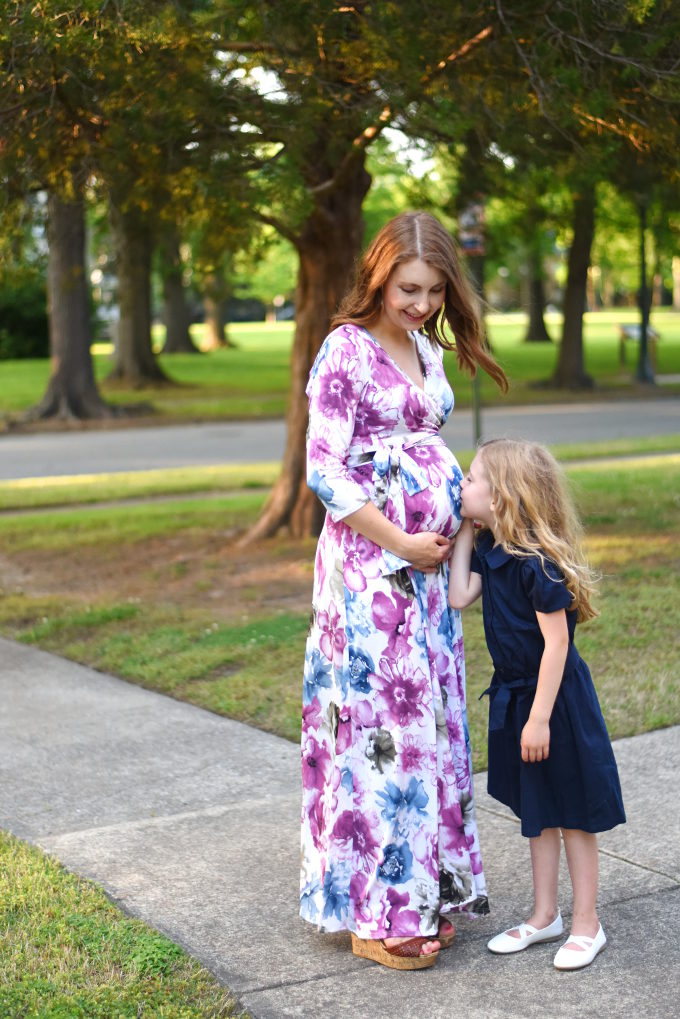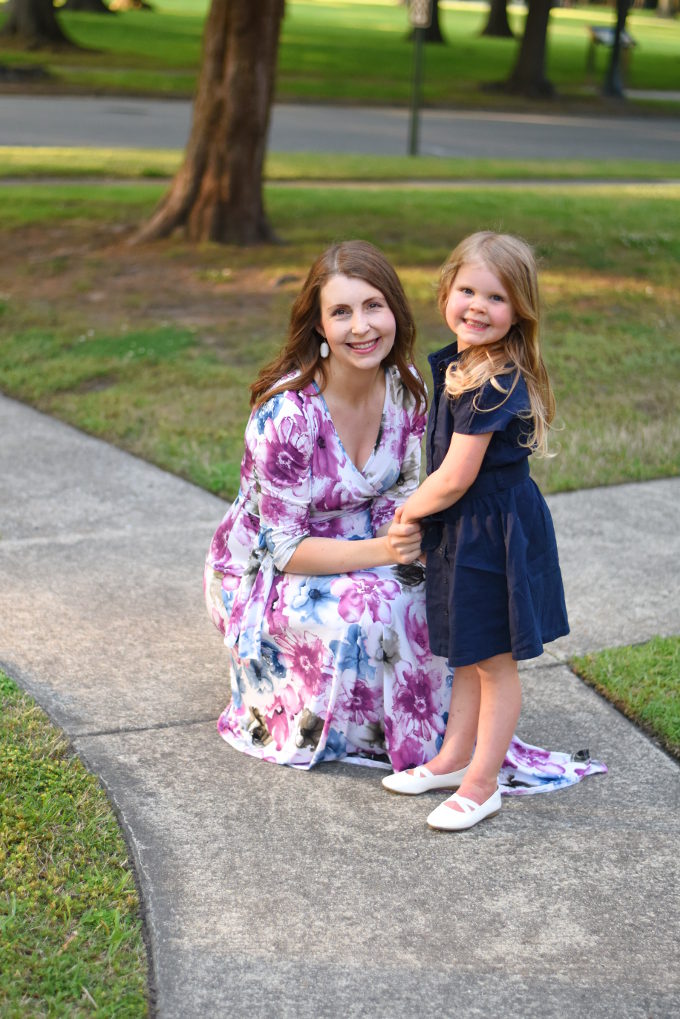 Jude was trying to lick my neck! Silly boy!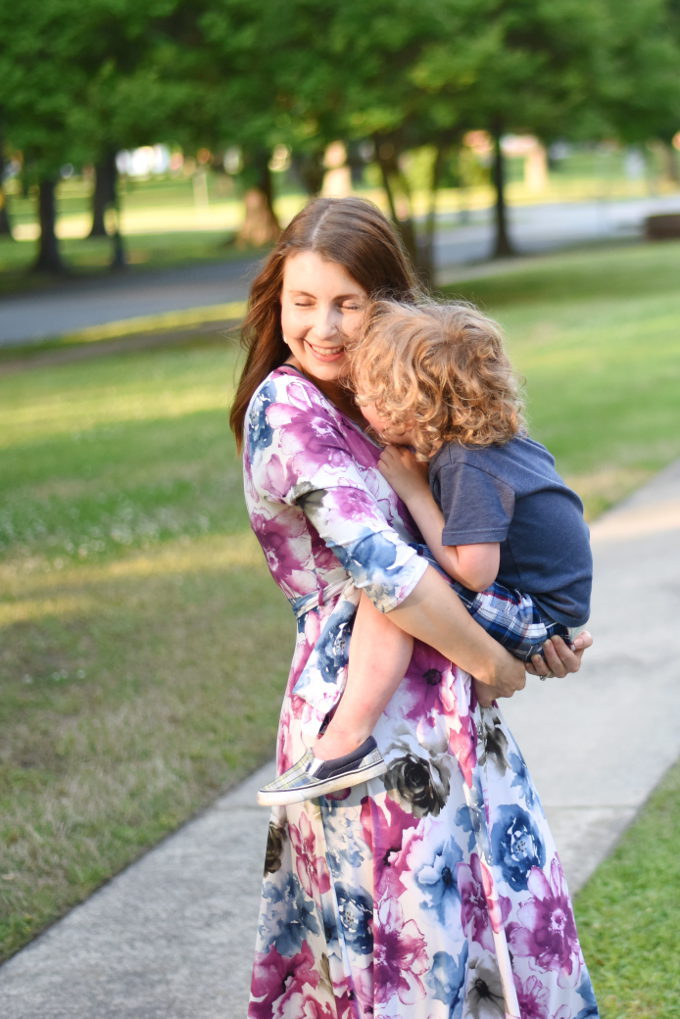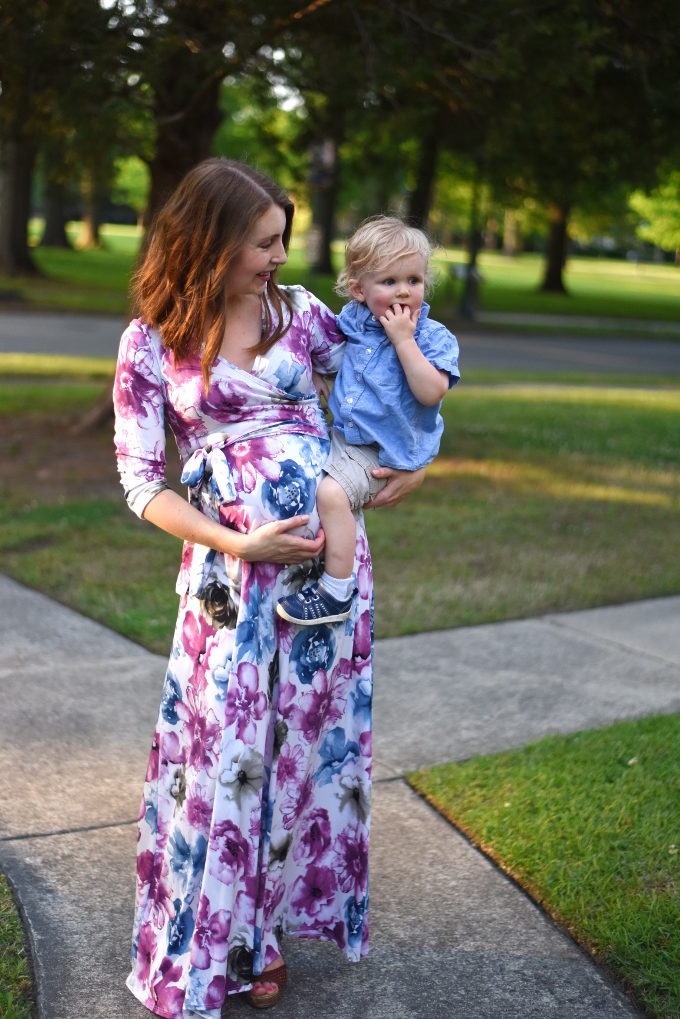 I love this sweet season with these wonderful kids. Sure, we have hard days (um… a lot!), but it's such a blessing to get to be their mother.  Also, I will now permanently remember that this is the season in which Jude insisted on sticking his tongue out in all pictures!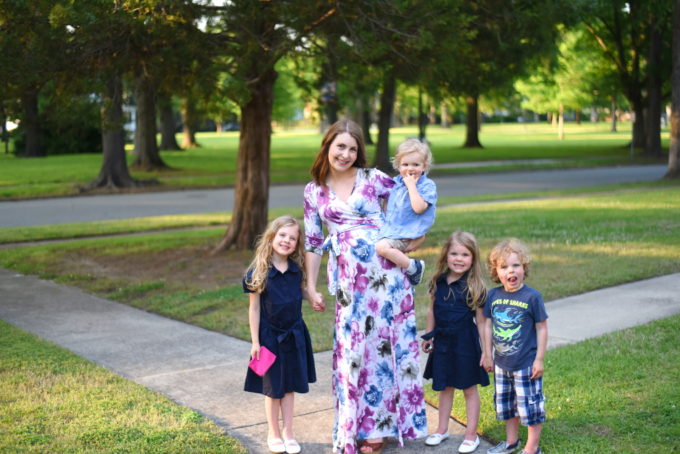 Sometimes finding cute maternity clothes can be challenging, but I am loving this amazing new dress from PinkBlush maternity! PinkBlush has so many gorgeous maternity dresses (and MORE) for every pregnant mama (and not just pregnant mamas!).  They're all trendy and stylish… never frumpy or boring!
Click the image below to shop!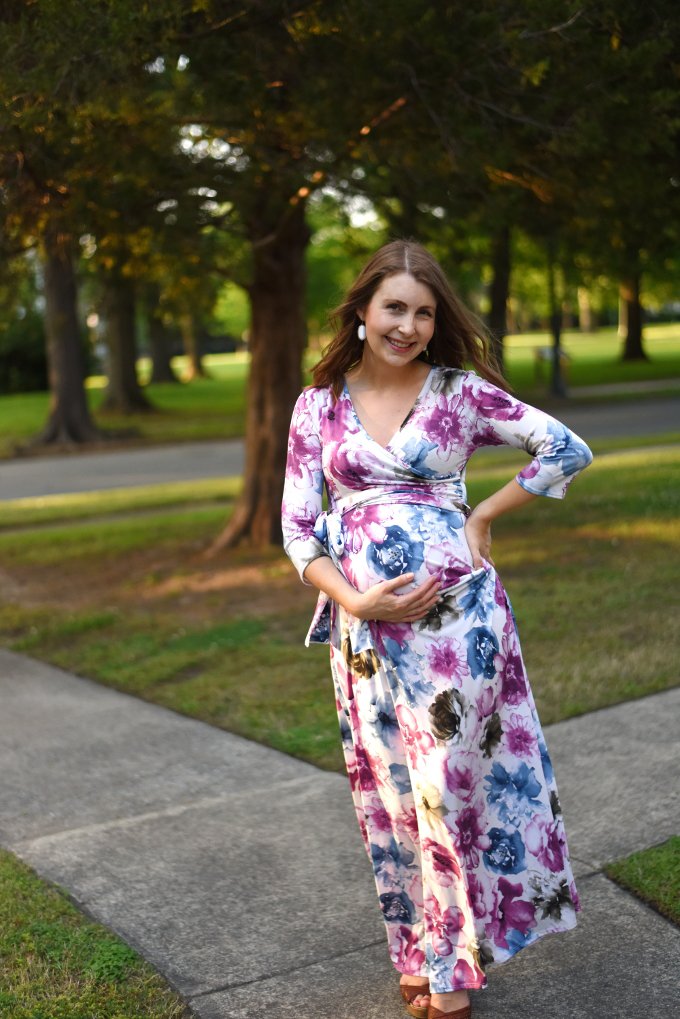 Disclosure: I was provided with a PinkBlush maternity dress in exchange for this blog feature. All opinions are my own!