In case you're wondering how the big siblings feel about their new little sister… let me assure you that she is QUITE adored!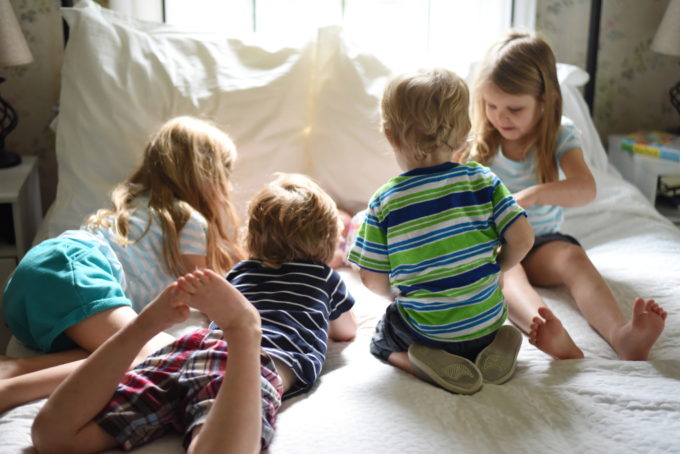 (I didn't pose these photos of them all on the bed watching her… I grabbed the camera because this moment was too sweet to miss!)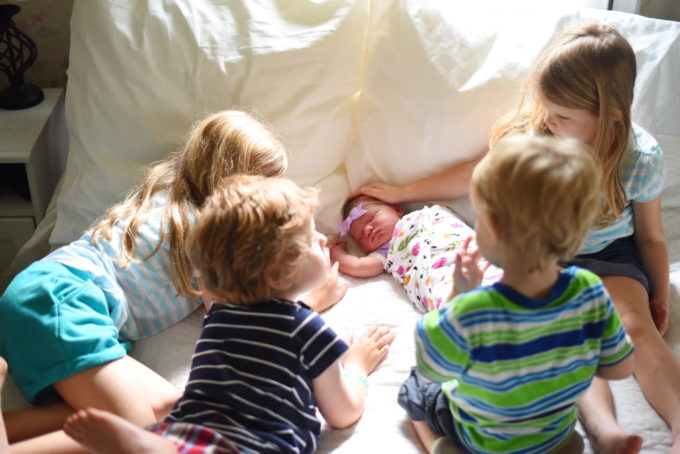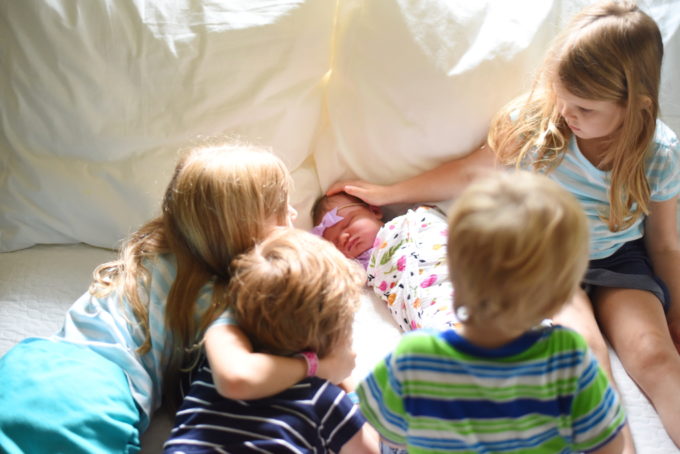 Any time she is awake they all want to hold her! It's so precious watching them love on her!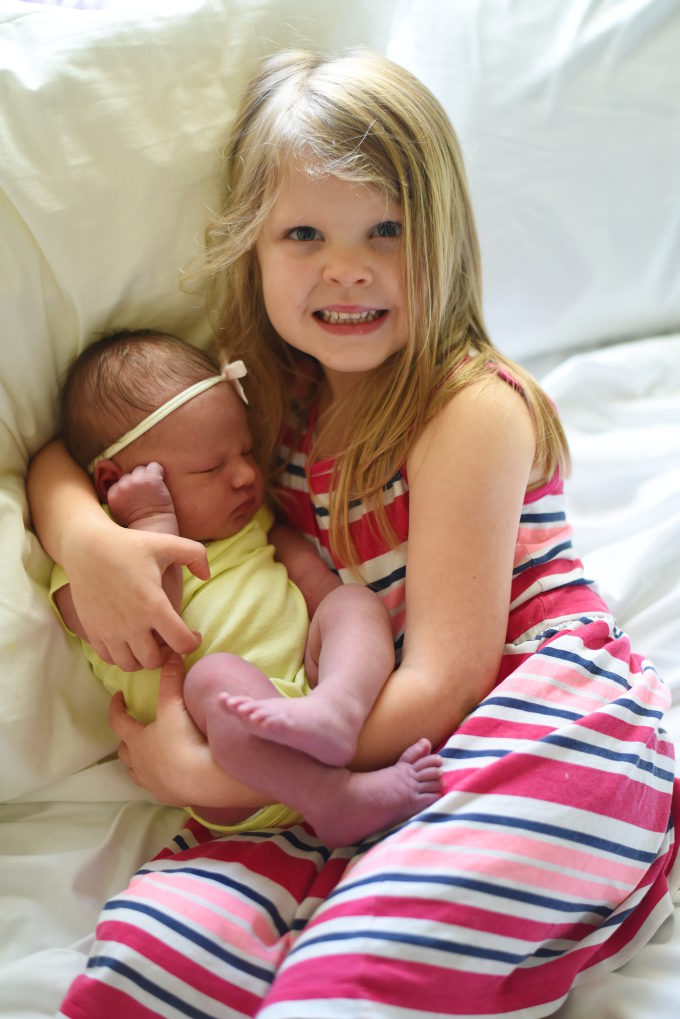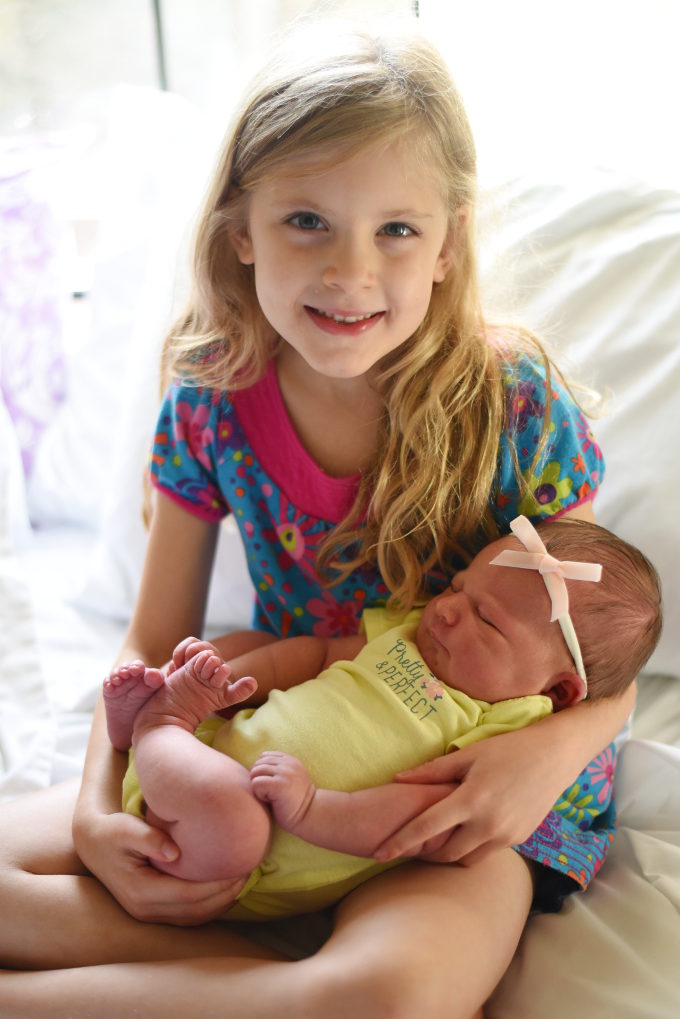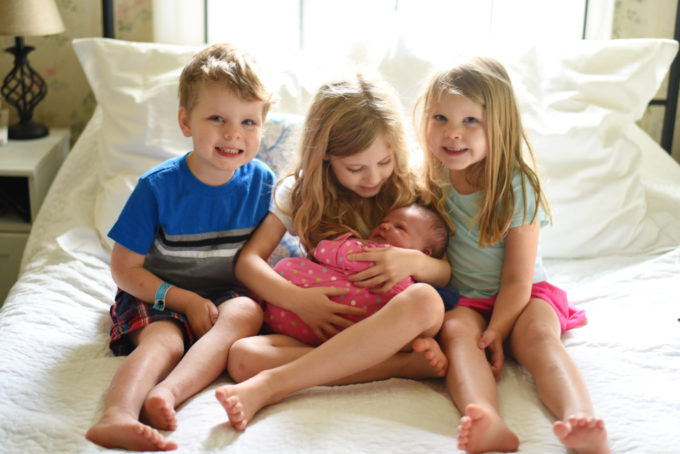 Even Theodore is so sweet with her! (I say "even" because I thought he wouldn't pay her much attention at all! We've been pleasantly surprised by how much he's wanted to interact with her!)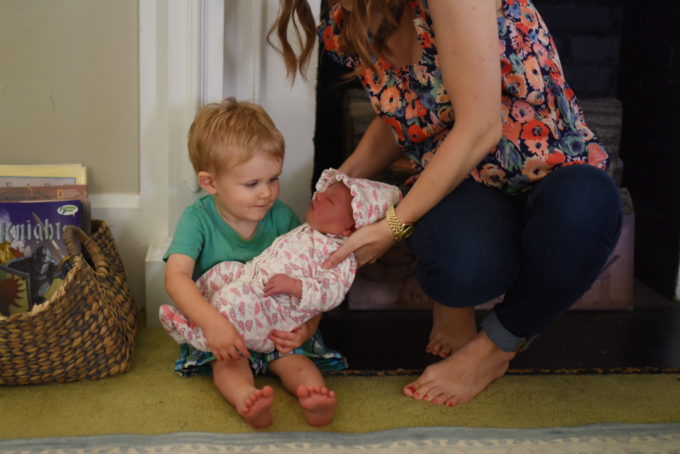 The girls love to read books to her! Melts my heart!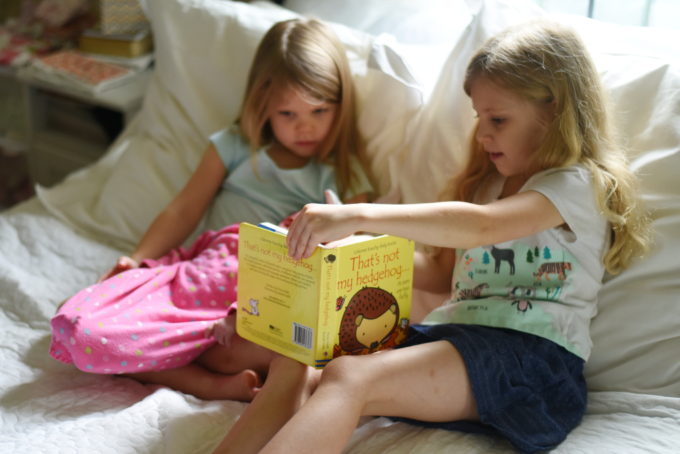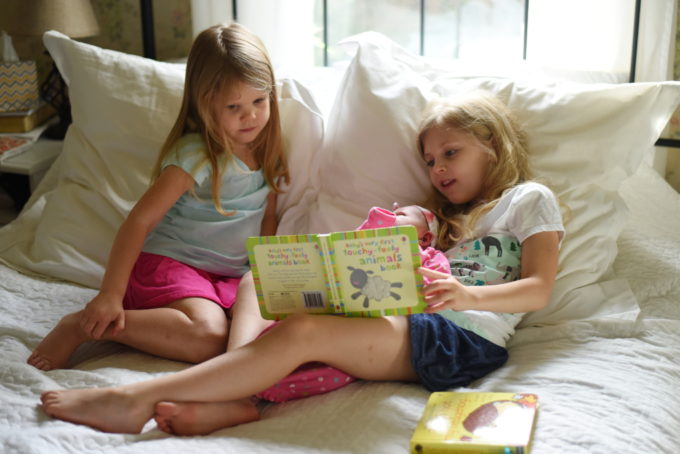 What a gift it is to see siblings loving each other! So very thankful for this sweet time adjusting to our new baby.