I've been experimenting with all kinds of homemade soap combinations, and I really liked how this particular one turned out!  Ever since my Homegrown Collective box came last month, I've really been enjoying soap-making.  I made a bunch of different bars to give away as gifts, and I decided to share this "recipe" with you!
This soap really reminds me of a cookie.  It's sweet, but not too sweet, and the ginger scent is so Christmasey.  The goat's milk soap base I used is very moisturizing, and to top it off, there is oatmeal in it as well for added moisturizing benefits!
Using a melt and pour soap base makes soap-making SO easy.  You can easily triple this recipe to make three bars at once, if you like!  That's what I usually do, since I have three soap molds.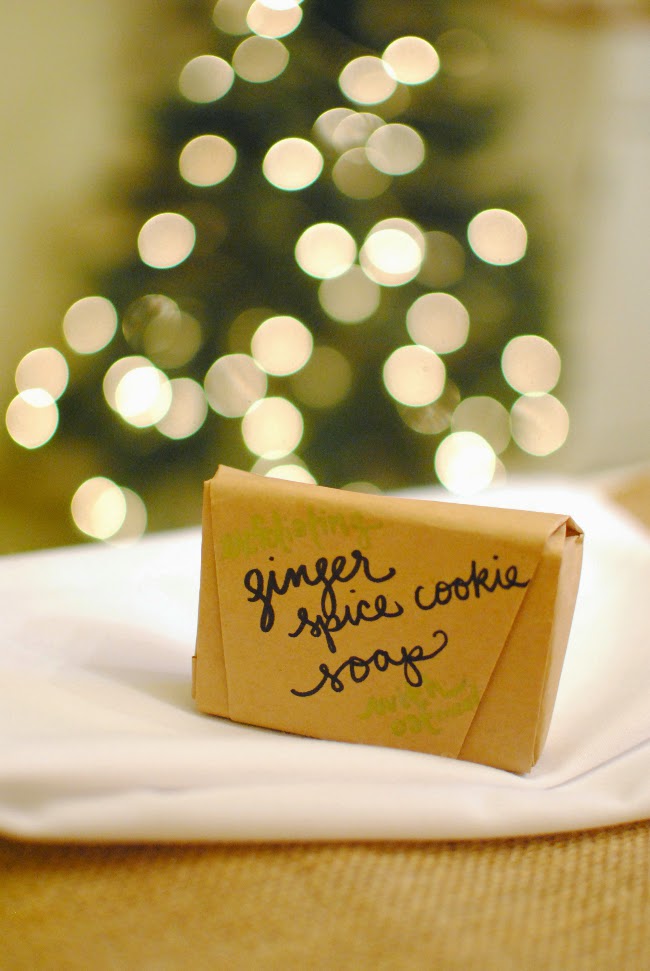 Ginger Spice Cookie Soap
4 oz. melt and pour soap base (I like this kind)
5 drops Ginger Spice essential oil blend (if you don't have this blend, see note below)
1 Tbsp. oatmeal
Prepare soap mold (this is the one I have) by sprinkling oatmeal in the bottom.  If you don't have a soap mold, you can use something else, like a muffin tin, a bowl, or a small box, as long as you line it with freezer paper. (Here are a few clever ideas.)
Grate soap base with a grater (it's nice to use one that is dedicated to soap-making).  In a double boiler or a glass bowl placed securely over a pot of water, melt grated soap base.  Stir constantly with a popsicle stick or thin wooden dowel while it is melting.
Remove from heat.  Add 5 drops of Ginger Spice essential oil blend.  Stir to combine.
Pour melted soap into the mold.  The oatmeal may float to the top, and that's okay!
Allow to cool at room temperature until hardened.  Pop out of the soap mold.  If you have trouble getting it out, stick it in the freezer for 5 minutes and then it should come out without a problem.
You can wrap up the soap to give it away (I love to use brown kraft paper), or you can use it immediately!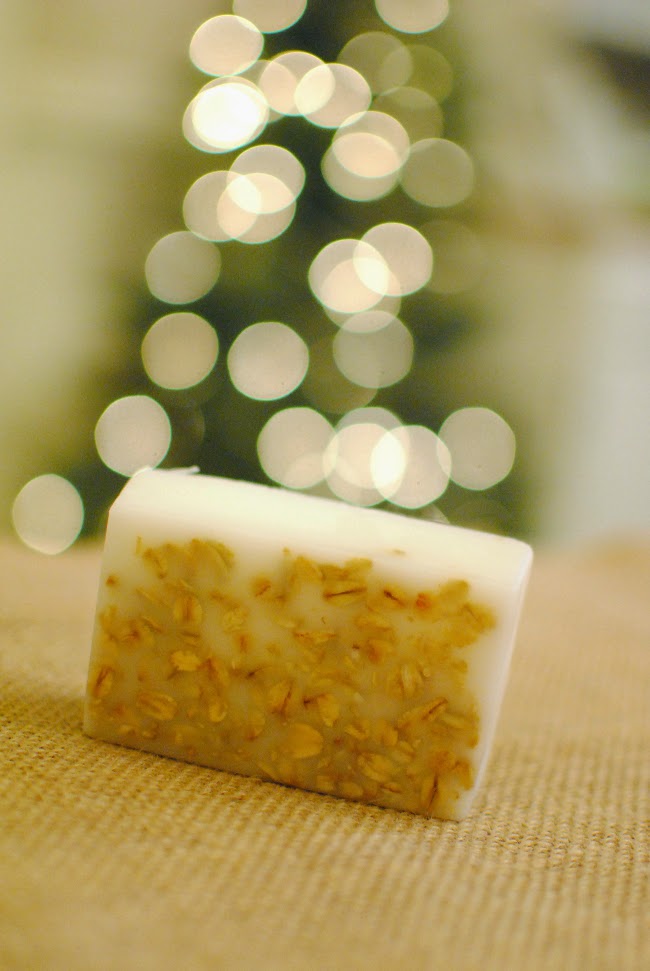 Note: If you have a stash of essential oils, but not Ginger Spice, you could try making your own blend using orange, cassia or cinnamon bark, ginger root, and clove bud.  I'm not sure about the ratios, but play around until you like the fragrance.  Then add 5 drops of your blend to this soap recipe!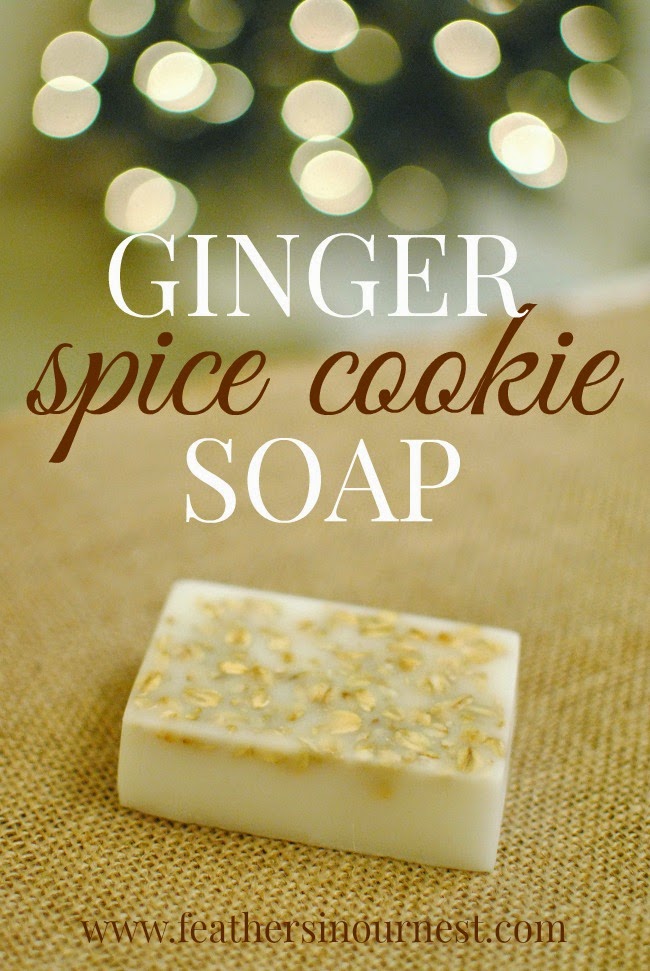 Don't forget: shipping is now free on all orders at Rocky Mountain Oils!

Disclosure: I was not paid to write this post, but it does contain affiliate links to the essential oil company I use and love.  If you choose to purchase oils through my links, it will help support my family and this blog.  Thank you! 
Aliesha Caldwell is a participant in the Amazon Services LLC Associates Program, an affiliate advertising program designed to provide a means for sites to earn advertising fees by advertising and linking to amazon.com.