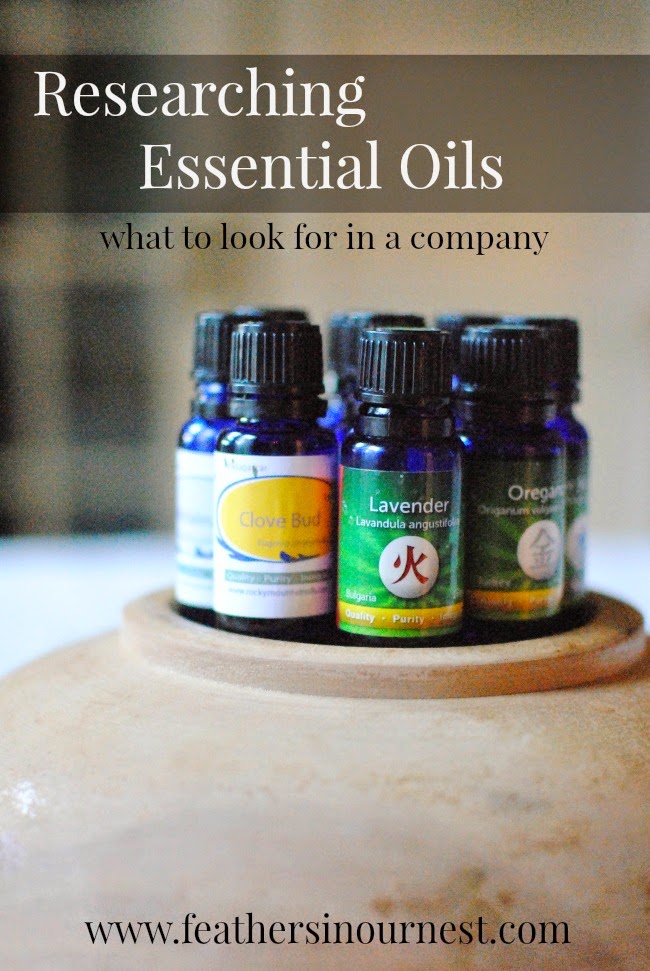 It seems like blog posts about essential oils (from one brand or another) have been popping up all over the web for the last year or so!  If you're like me, you probably have been confused about what essential oils are actually, how they can help improve your health, and where to buy them (so many companies!).
I started writing this post in January of this year, but I put a pause on writing it until I had more personal experience with and knowledge of essential oils.  (I didn't want to write a big post about EOs, and then stop actually using them myself!)
At the beginning of this year, I started researching essential oils and trying to determine which company was best.  Young Living, doTerra, Spark Naturals, Plant Therapy, Mountain Rose Herbs, and Native American Nutritionals were all companies that I looked into and compared.  One thing I knew was that I didn't want to become a sales rep for a company.  While it looked fun, I just didn't want the pressure to sell, and I didn't like that most of the MLM companies pretty much required you to sell for them in order to get prices that were anywhere close to decent.
Here are the main things I was looking for in an essential oils company (your personal list may look different):
-high quality oils
-good prices (but not so low that you question the quality)
-good reputation of the company/integrity in the EOs community
-reasonable shipping costs and quick shipping
-variety of oils
-excellent customer service (not just with orders but with EO education and answering questions)
I poured over blog post after blog post and read tons about each company.  I emailed friends, and I emailed companies.  Finally, I made my decision.
I decided to place an order with Native American Nutritionals.  (This company has merged with Rocky Mountain Oils, and while they still have different websites and you place orders separately, they are now the same company and sell the same oils.)
NAN/RMO met (and exceeded!) all of my criteria and I had such a good experience with my first few interactions with the company and with my first order.  (And my subsequent transactions as well!)  I heard back right away from my emails with questions, and my order was shipped almost immediately after I ordered.  Another bonus I've been excited about as I've been a loyal customer of NAN/RMO is the specials and coupon codes that they offer!  They have different oils on sale periodically, and coupon codes come up on occasion as well.  It's great to be able to knock 10-15% off a big order!
Here is some more info on Rocky Mountain Oils (from the company directly):
Rocky Mountain Oils has been in business for over 7 years. We are dedicated to bringing the most pure essential oils to customers around the world in the most convenient way possible. We test every oil with a GC/MS test to ensure it is the quality that we demand from our farmers. If an oil doesn't meet our expectations, we get rid of it and do not sell it to our customers. This means our customers can rest assured that the oils they get are high quality and are not being skimped on in any ways.
One thing that makes us unique from other essential oil companies is that we work with small farmers from around the world. We carefully work with small farmers because we believe that they produce the highest quality plants. The healthier (and happier) the plants, the higher quality that the oil becomes. As you would expect, plants coming from small family farms are taken better care of, and are healthier than the large corporate farms used by our competitors.
In addition to that, our plants are only grown in indigenous regions of the world for each plant. Essential oils are their strongest when they are grown in healthy plants and plants grow healthiest in certain parts of the world where the plant was originally grown natively. For example, Lavender grows better in a humid climate like Bulgaria and Hungary than it does in the very dry climate of Utah, USA (where another company grows theirs). While it costs us more money to get our oils from different parts of the world, we truly believe our customers can tell the difference through the quality of the oil.
We also have the largest selection of single oils and blends available anywhere.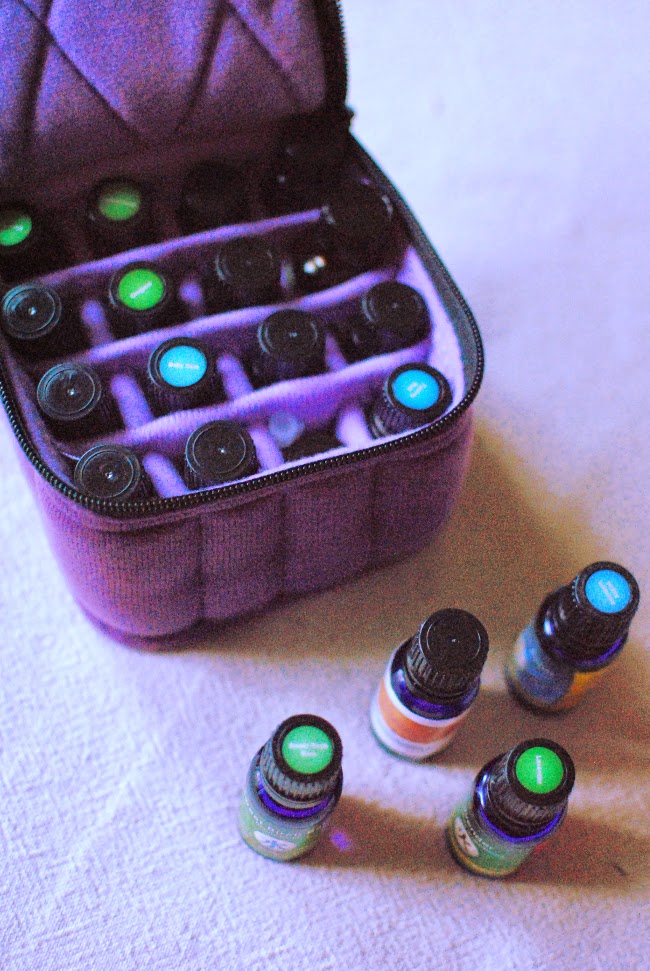 Since January, not only have I used my essential oils regularly, but I have also read several ebooks on EOs and taken an online course called Essential Oils and Natural Health.  (Great course; definitely recommend.)
I am more on the cautious side when it comes to using essential oils.  I use them medicinally (always diluted for topical use), and I don't advise going through bottles like crazy and dousing your whole body in oils several times a day.  Essential oils are very potent and you don't need to overdo it!  Especially when dealing with children, I am extremely cautious about how frequently I apply them and at what dilution.
All that to say… I won't be doling out medical advice here.  I'll be sharing several oils that are proven to work (yep, I've got scientific studies for you) for various ailments.
Before we go any further, I want to make these promises to you:
1) I am not going to let essential oils take over my blog/Facebook/Pinterest/Instagram/etc.  I know how annoying it is when someone you follow starts only posting about EOs.  There will still be tons of other great content on this blog and on my social media accounts, though I will mention essential oils here and there.  If EOs aren't your thing, just skip over these posts.
2) I am not going to make crazy claims about the properties of these oils.  They are fantastic and very useful, but they don't work miracles. For serious medical conditions, I always advise consulting your physician!
3) I am not going to start a "brand war" on this blog.  I know many of you probably use a different company for your EOs, and I am glad you have found a company you trust.  I definitely am not saying that NAN/RMO is the only place to buy essential oils, just that I love this particular company for all the reasons listed above!  I encourage you to do your own research.
If you're curious about my top three favorite essential oils, visit this post!  To check out Rocky Mountain Oils, click here!
Disclaimer: I have personally purchased every single essential oil I own. I have not been compensated for this review. I have used affiliate links in this post, so if you choose to make a purchase through one of my links, you will be supporting my family and this blog. Thank you. Once again, I am not a doctor, so please talk to your physician if you need medical advice.