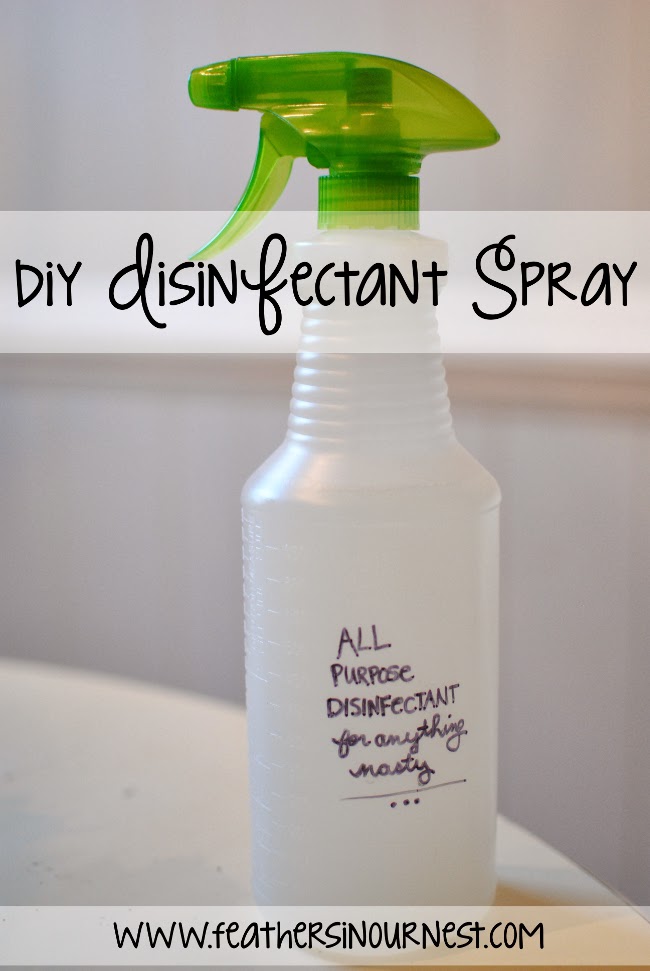 I'm used to cleaning up gross things on a pretty regular basis, so it's important to me to have a cleaner to rely on that is safe to use all around the house.
I use this natural all-purpose disinfectant for cleaning all kinds of things!  Like I wrote on the bottle, it's for anything nasty!
You'll need:
-a spray bottle (mine is from the Dollar Tree)
-2 Tbsp. liquid castile soap (I use Dr. Bronners')
-1 Tbsp. baking soda
-15 drops of Tea Tree or Melaleuca Essential Oil (I like to shop at Rocky Mountain Oils)
-water
Combine castile soap, baking soda, and essential oils in the spray bottle, then add enough water to fill up the bottle.  Shake well before each use!
This lasts a long time and is very economical to make!
For lots of other great cleaning recipes, I recommend the book Clean House, Clean Planet!