We discovered this amazing pram (circa 1890-1900?) in the attic when we bought our house (built in 1920), and I've used it for pictures a few times! (Here is Vera at 6 months and Cordelia at 6 months.)
This weekend, the weather was beautiful so I was able to take Jude's pictures in the pram too!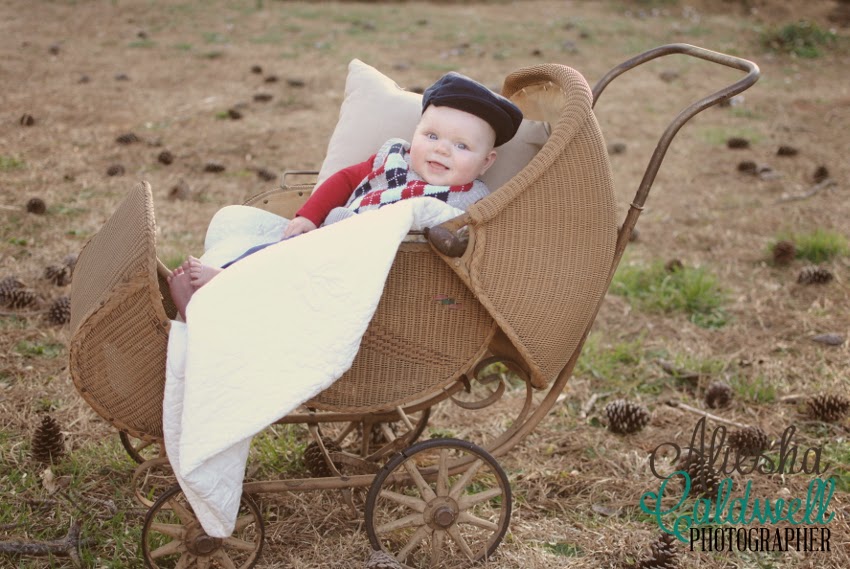 What a handsome little fella.