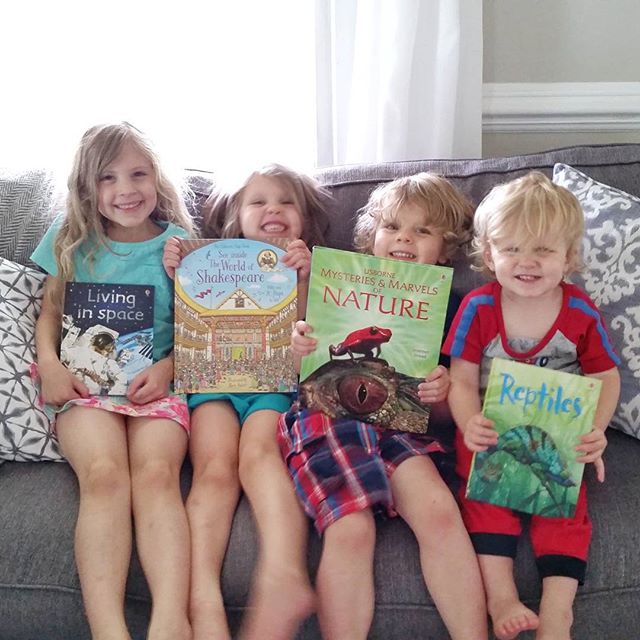 My kids are obsessed with books and reading, and one of the really amazing blessings we've experienced this year is my growing business as an Independent Consultant for Usborne Books & More!  I fell in love with the books and wanted to get them ALL, so after spending a good bit of money at friends' book parties, I decided to sign up as a consultant so I could earn books for my children for free (plus get a paycheck)!
Since joining in January I've earned hundreds of dollars in free books, and I can't even tell you how blessed that makes me feel!  The kids are learning SO much through these fascinating and interactive books, and I love seeing their faces when new books arrive!
Yesterday we got a big box of books to use in our homeschool this year… mostly history and science books!  If you homeschool also, I can help you find books to supplement your studies this year!
They all got so excited when they saw the box on the porch!

Here's the unboxing video so you can see what was inside the box!

And here are their final thoughts:

We love raising children who love reading!!!
If you'd like to learn more about where to buy these amazing books or how to earn them for free (whether through hosting an online party with your friends OR by becoming a consultant), I'd love to send you some more information! Email me (and you have my word that I won't be pushy…haha)! 🙂