We had a wonderful time this year celebrating three birthdays at one party!  Vera (6), Jude (3), and Theodore (1) decided on a Curious George theme, and we had fun putting that together.
They may not always want to share a party, but this year they were thrilled!  (They each had their own special day on their actual birthday, as well.)
The place settings are supposed to look like The Man in the Yellow Hat's hat!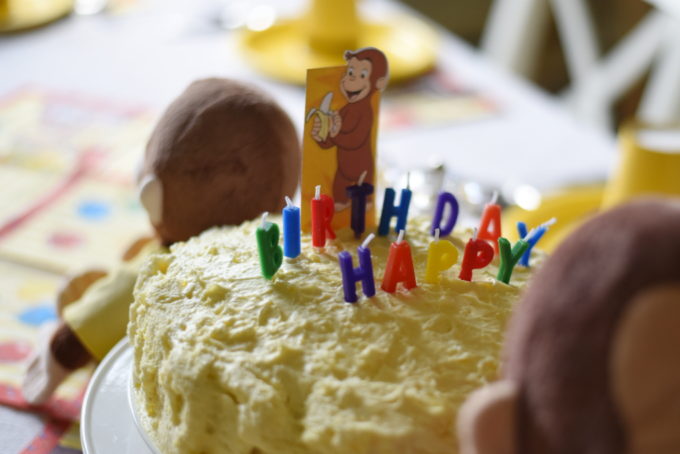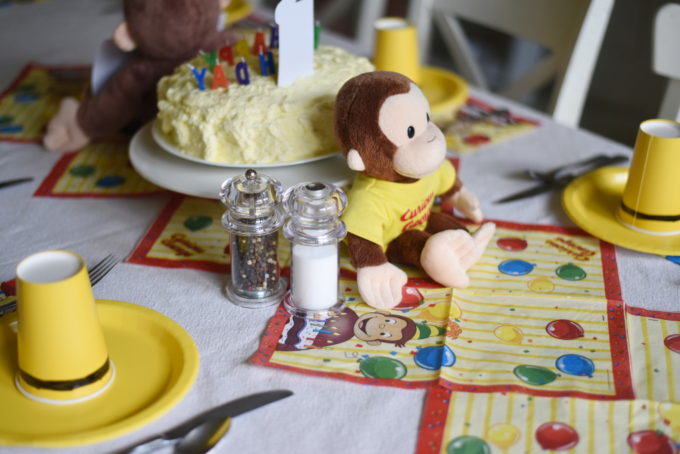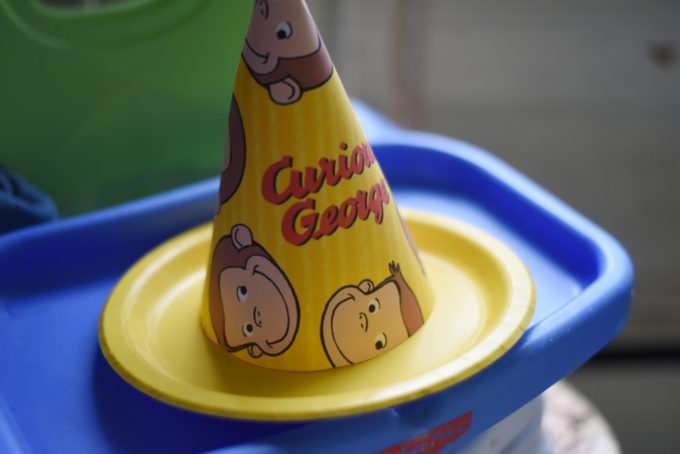 We cooked up some pretty yummy food for the party!  Grilled chicken kabobs, roasted veggies, creamy rosemary polenta, goat cheese biscuits, salad, and a white layer cake with apricot filling!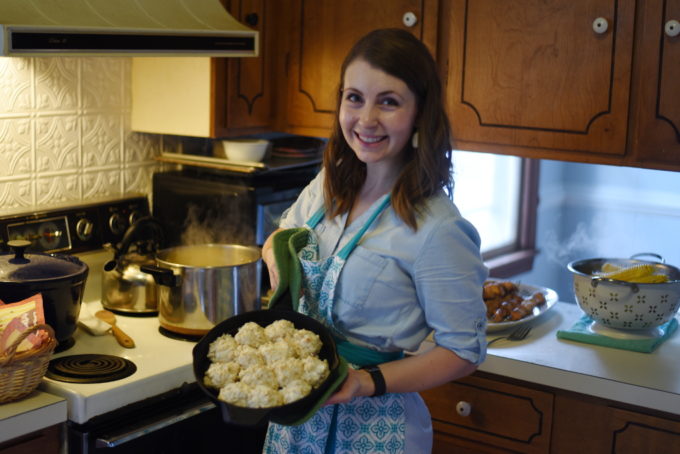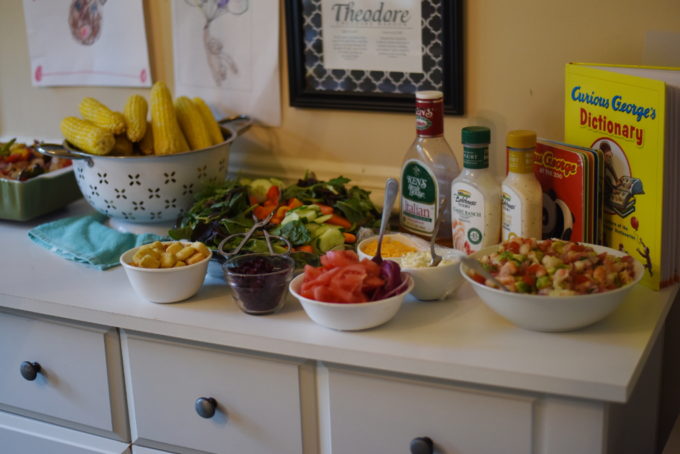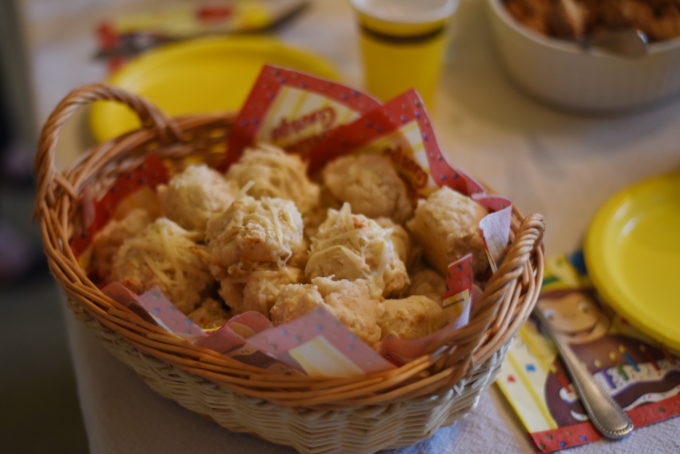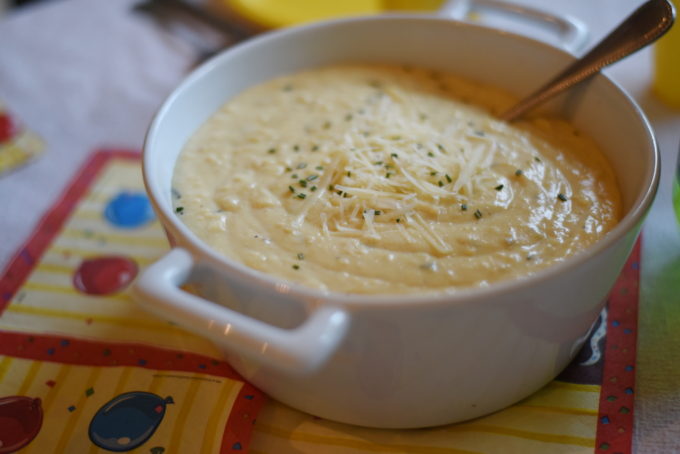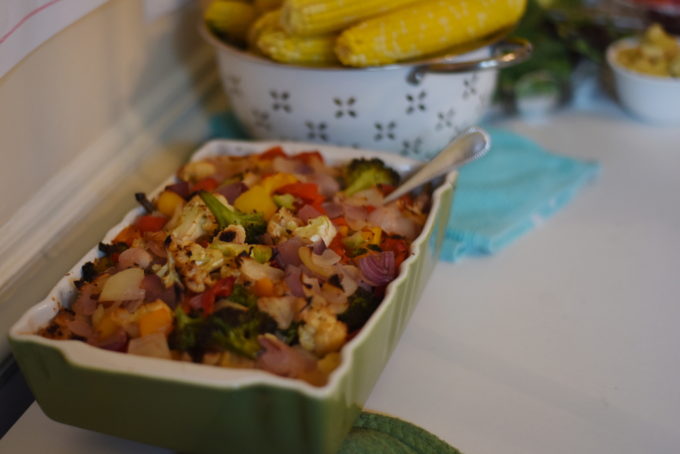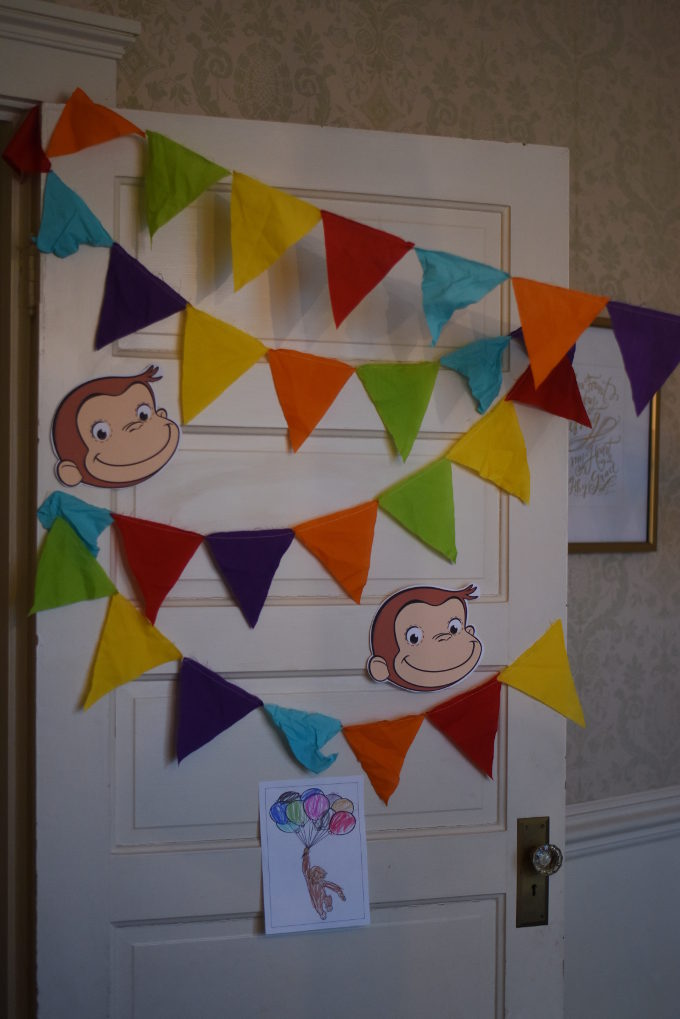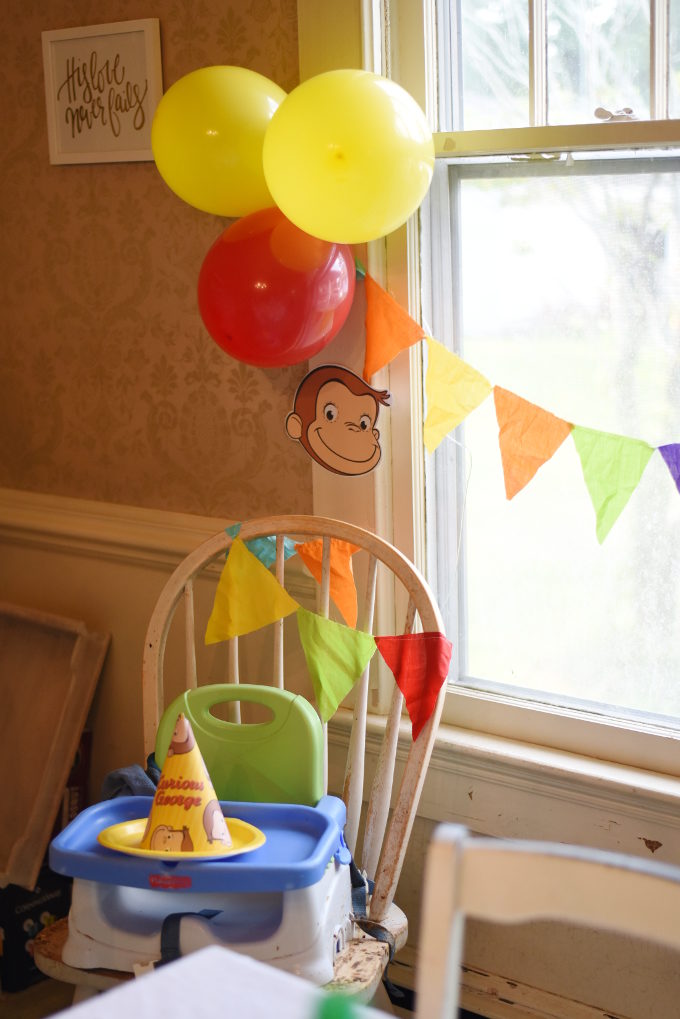 So many special people came to celebrate with us!!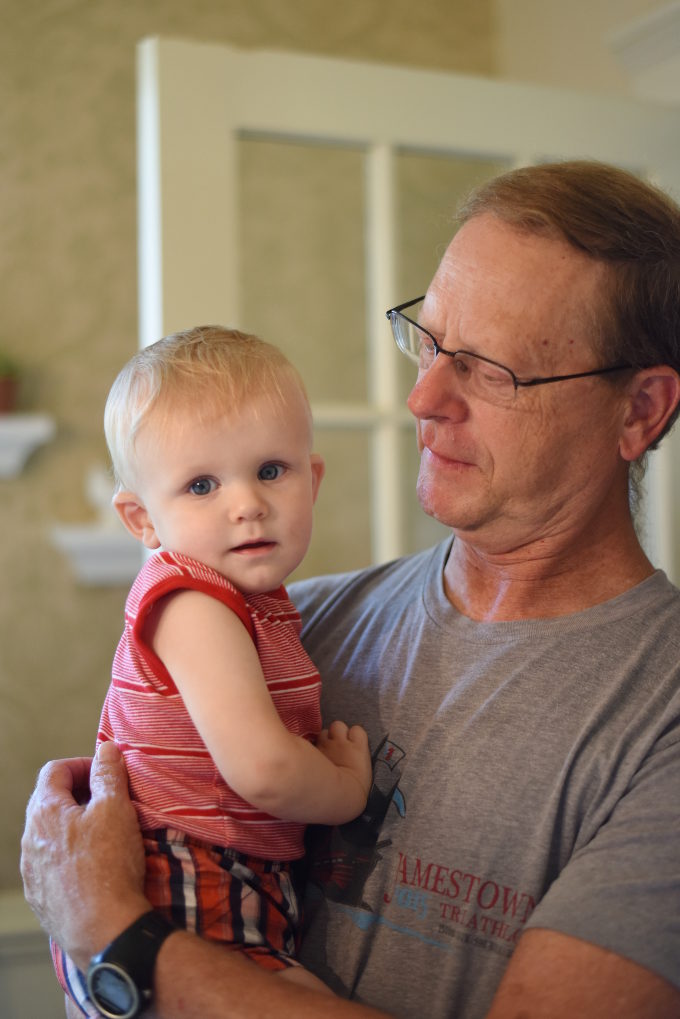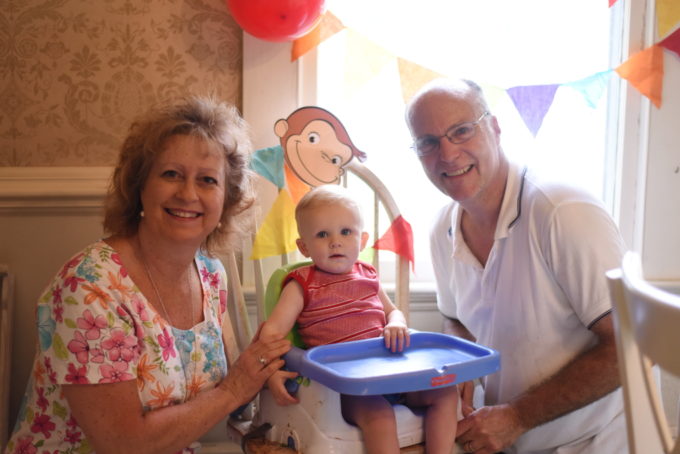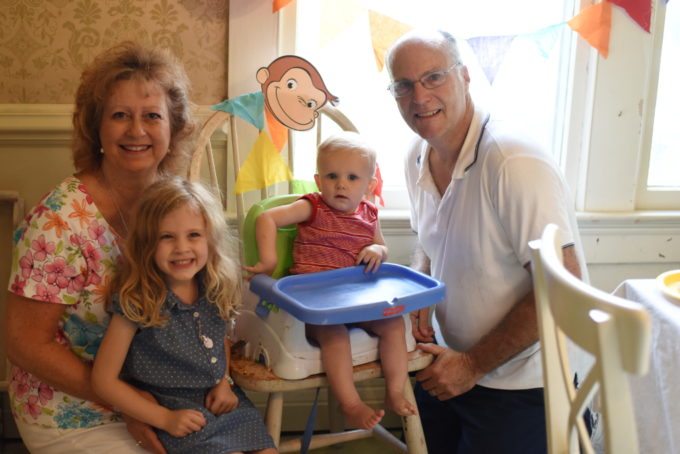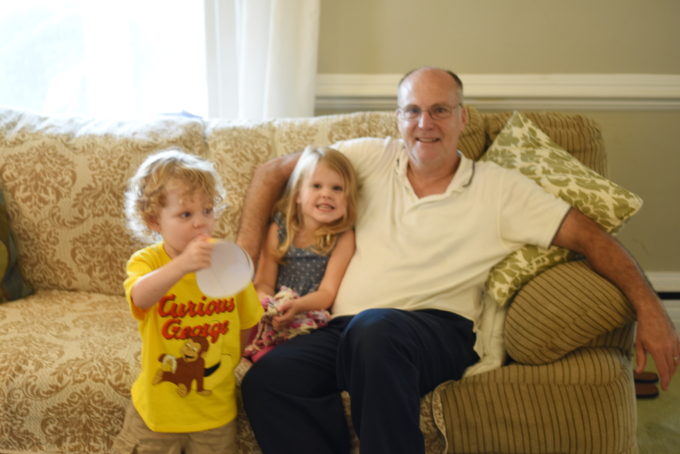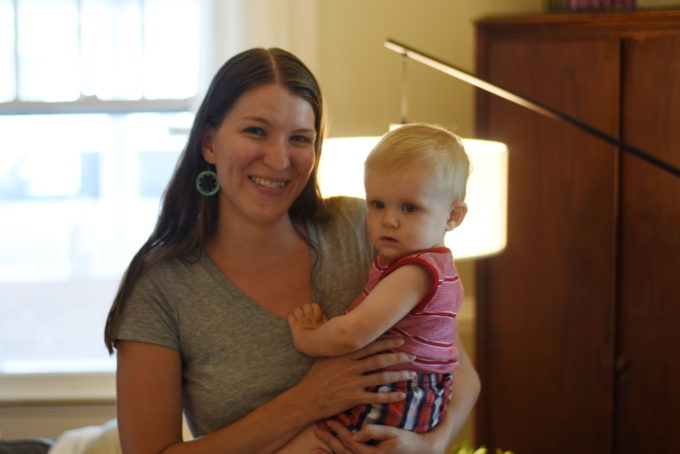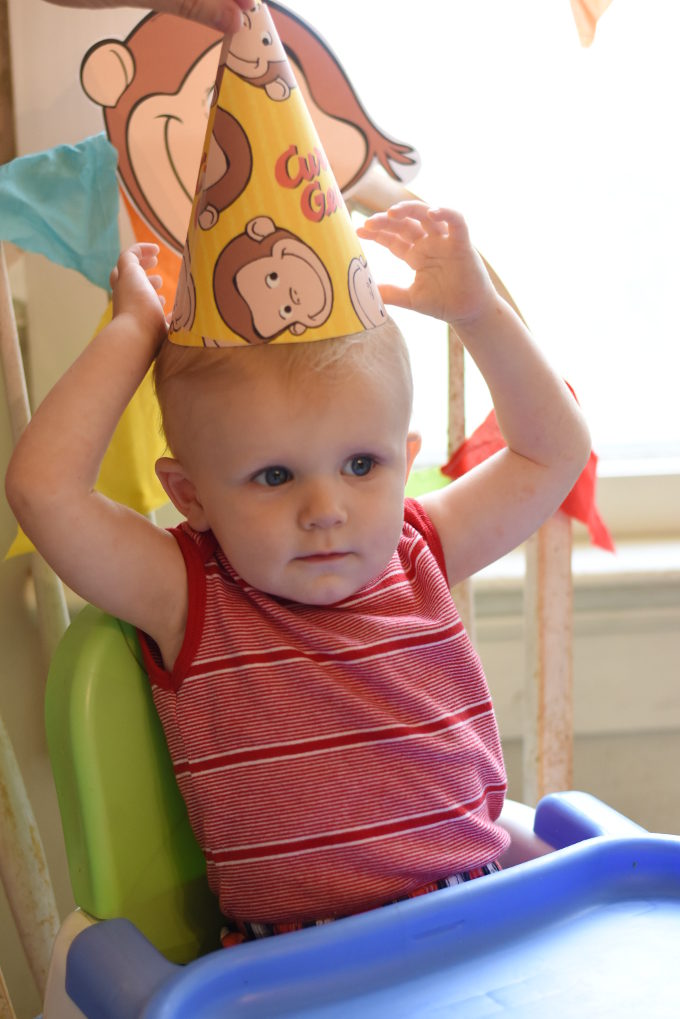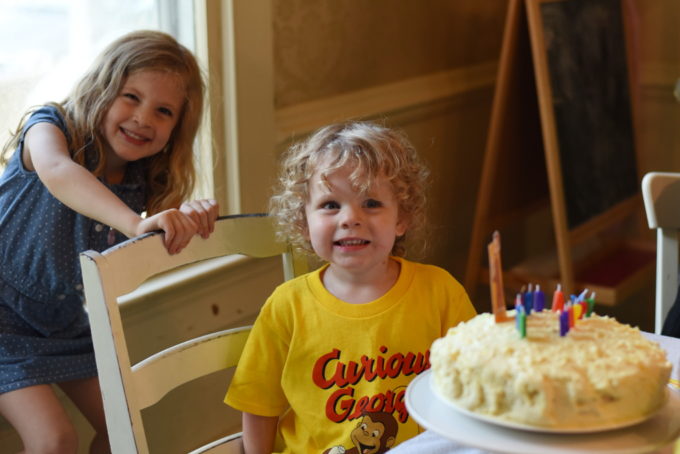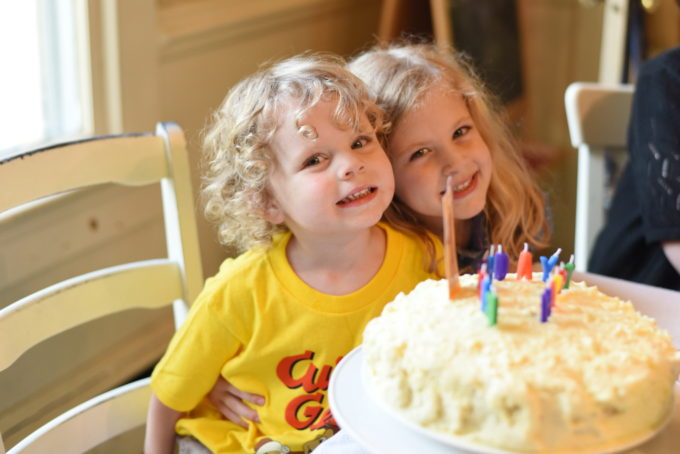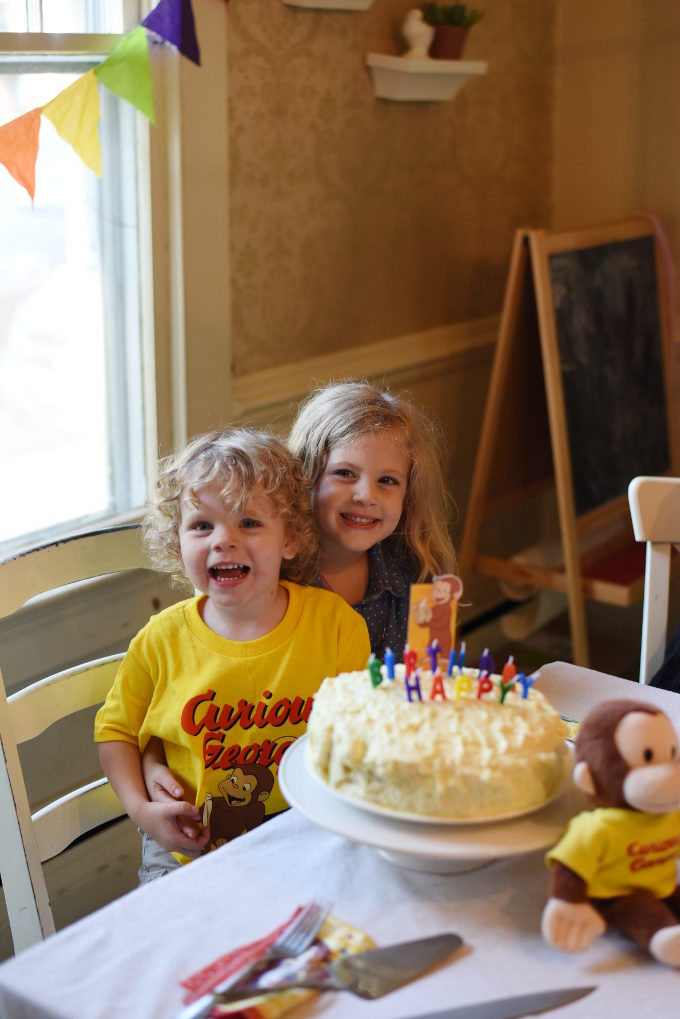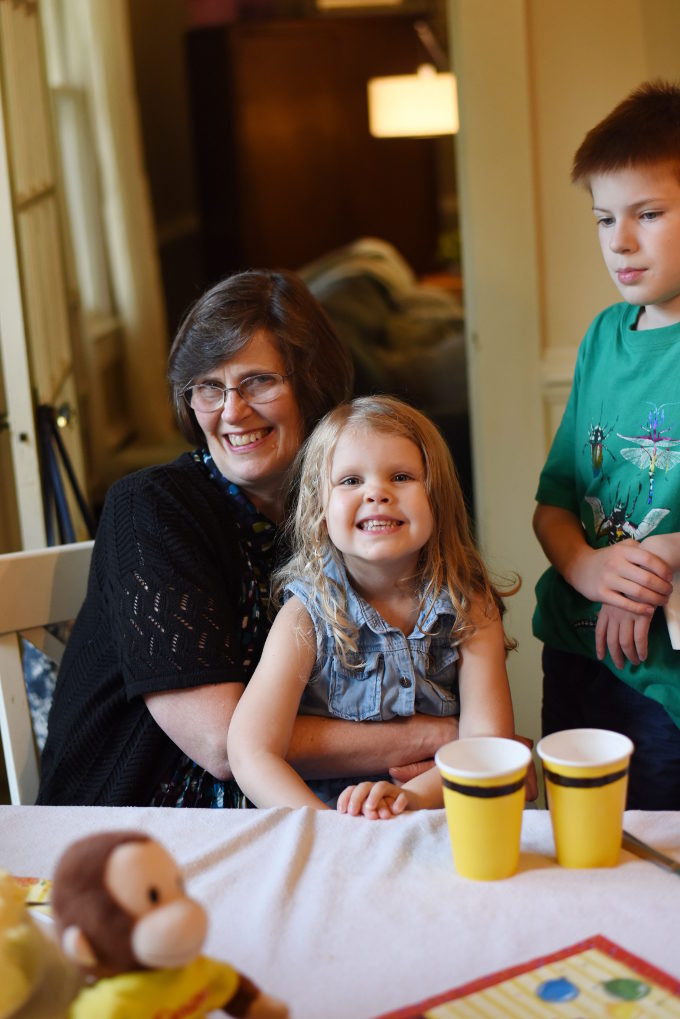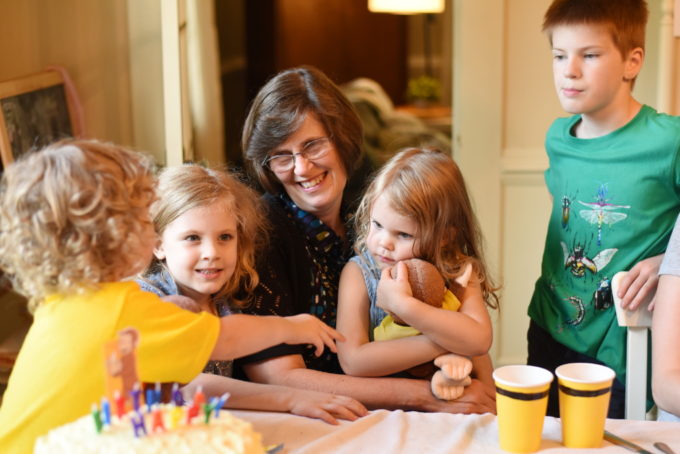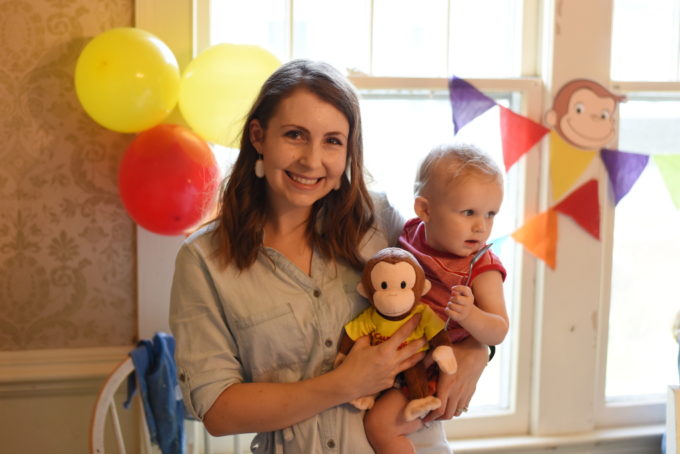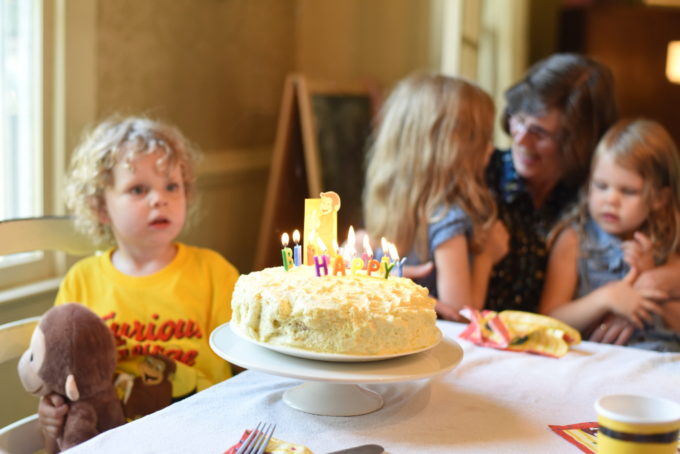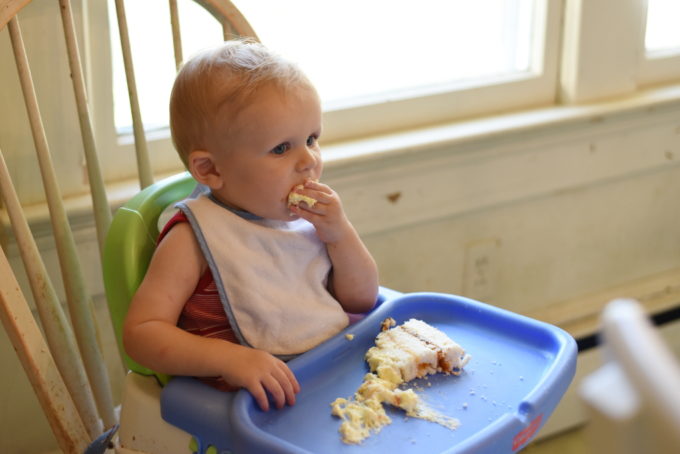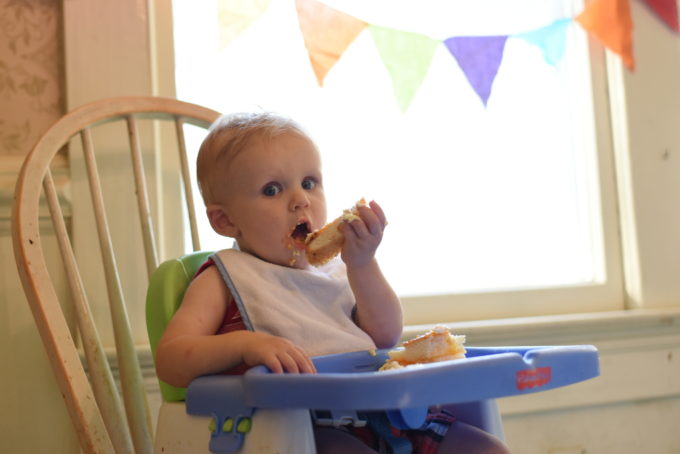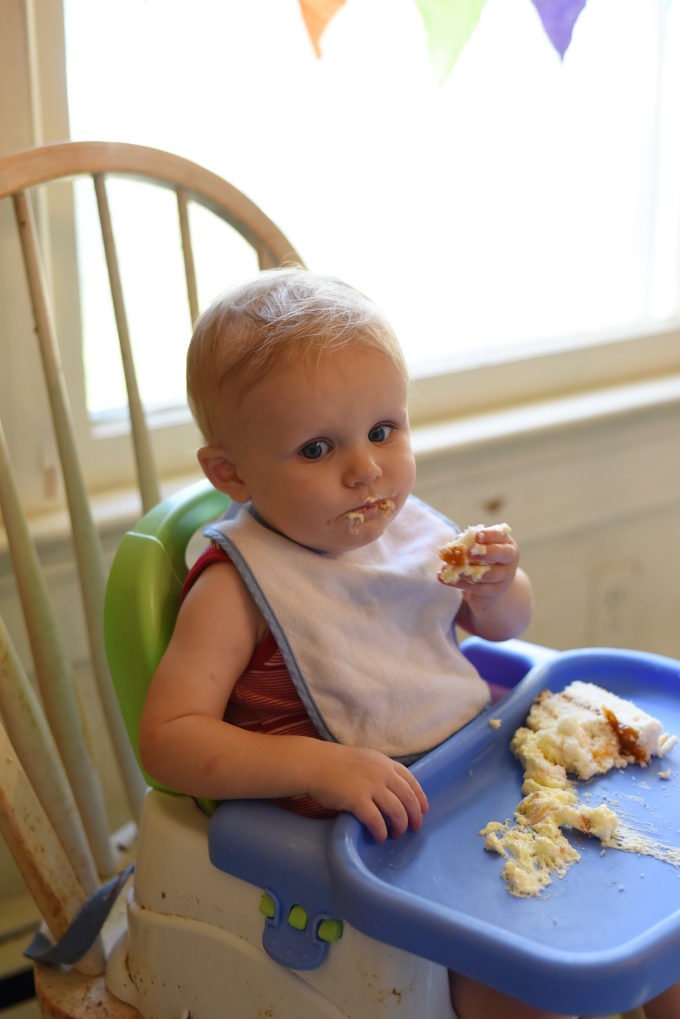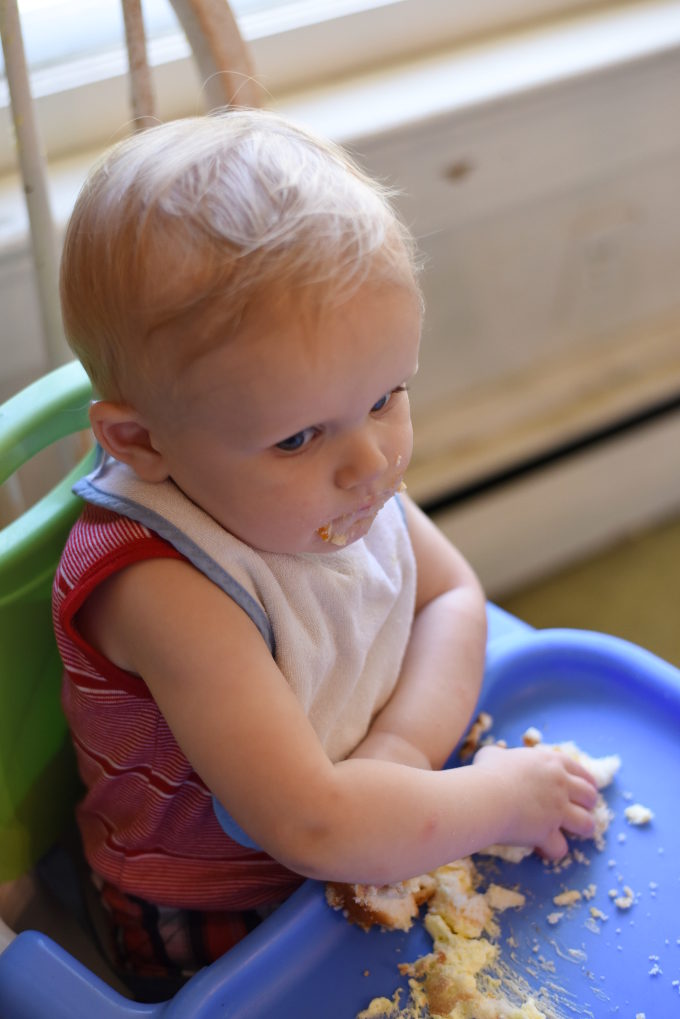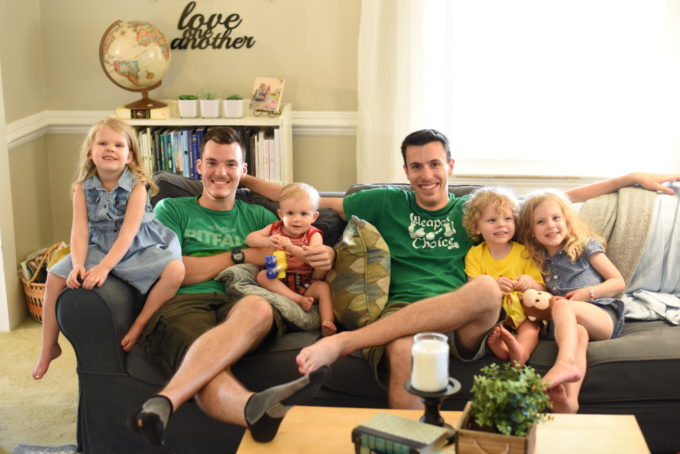 It was a special day celebrating three very special little ones!