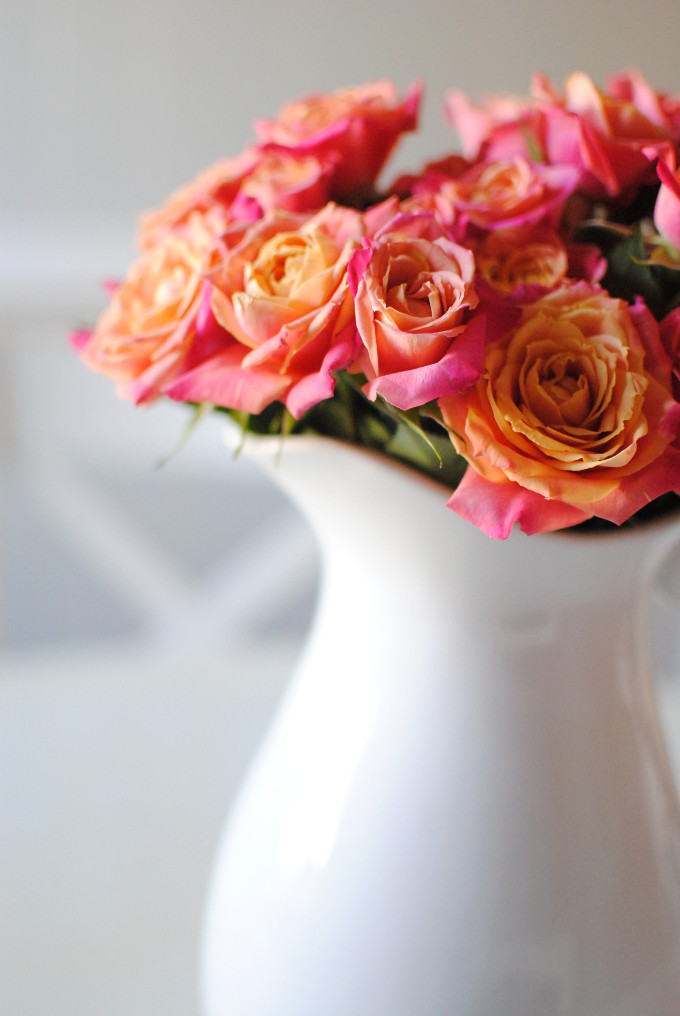 I feel so blessed right now to be carrying another baby… don't get me wrong. I also feel grateful that my morning sickness has not been "severe" as what some women deal with, and has mostly been relegated to the late afternoons/evenings, and anytime I've gone too long without eating.
But the truth is, this is a stretching season for me. I told my life group (church small group) last week that I need a lot of grace and a lot of prayers right now!  I am delighted to be home with my children each day, watching them learn and teaching them truths about God.  Caring for Vera (4.5), Cordelia (almost 3), and Jude (16 months) is challenging enough, but to be tired and sick makes it even more so.
I am pressing into God's Word each morning and starting my day with prayers for strength, joy, and grace.  I'm having to let go of some expectations I normally have for myself, and blogging is one of the things that is on the back burner right now.  I have lots of ideas for posts to write, but I'm choosing to rest in the afternoons instead of write.  I'm using all of my energy just to keep the house relatively neat, my children dressed and read to, and my family fed (Tad's been making dinner most nights).
I keep reminding myself that this is just a season.  I won't be sick forever.  In fact, I'm starting to see the light at the end of the tunnel.  I know so many women who would trade places with me in a second, so that helps me maintain a grateful heart.
I will be back to blogging on a more regular basis soon, I'm sure, but until then, I wanted you to know why I haven't been around much.
If you're also in a challenging season, know that God's grace is available to you too!
"But he said to me, 'My grace is sufficient for you, for my power is made perfect in weakness.'
Therefore I will boast all the more gladly of my weaknesses, so that the power of Christ may rest upon me."
-2 Corinthians 12:9