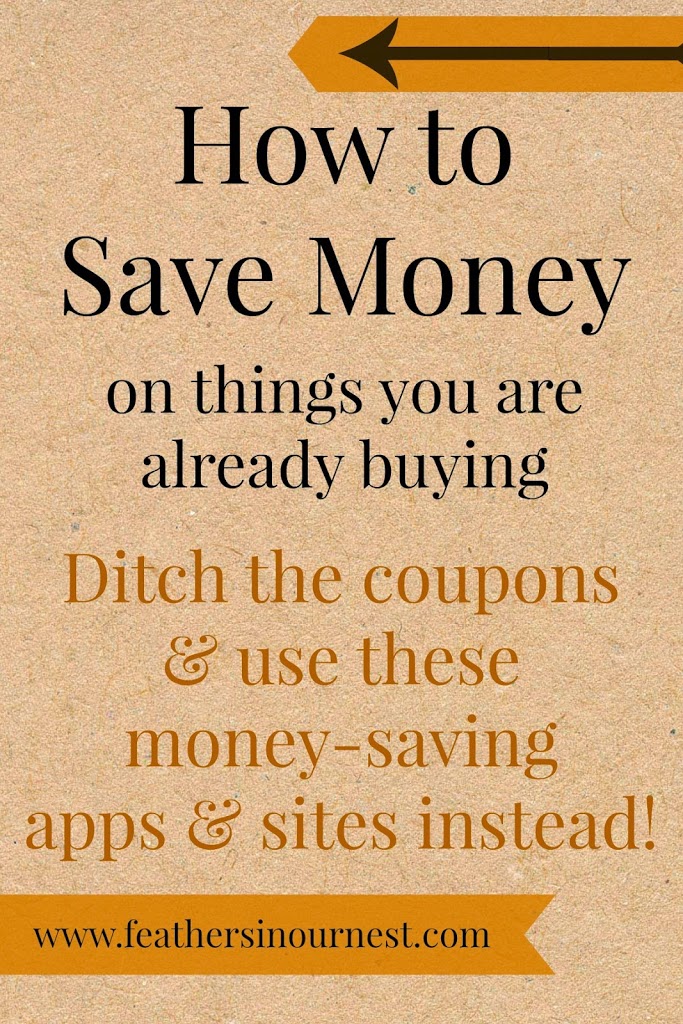 I'm not much for extreme couponing… it just doesn't fit my life right now!  But I do love to score awesome deals, and I have a few "tricks" for saving money on things I would be getting anyway!  (Because, let's face it, coupons are mostly designed to encourage you to buy things you weren't planning on buying.)
These are some great websites and apps I use weekly to help reduce costs, without clipping coupons!
Ebates
I've been using Ebates for a while to save money on online purchases.  I do more shopping online that in-store shopping, simply because we live in a rural area, and taking three kids to a bunch of stores isn't exactly easy.  Ebates gives you cash back on every purchase you make at select stores, as long as you click through the link on Ebates.  Planning on buying something at Target.com?  Go to Ebates first, click through, and shop as normal (except get 2.5% back)!  Stores include Target, Walmart, Amazon, Kohl's, Snapfish, Groupon, Sears, Macy's, Apple Store, Home Depot, The Children's Place, JCPenney, Living Social, and TONS more!  Super easy… and rewarding!  You get paid (PayPal) when your balance reaches $5.00.  Sign up here. (Using that link will give you a $10 bonus for joining and making your first purchase!)

Checkout 51 App
I started using Checkout 51 earlier this year in order to save money on groceries.  You can even use this with Aldi (which, as you may know, does not accept coupons).  Each week (new deals show up on Thursday), you view the offers available ($.25-$4.00 off specific products).  After you've done your grocery shopping, just upload your receipt (using the in-app camera makes it easy and fast), and select the offers you are redeeming.  Most of the offers are for specific brands, but each week they have 2-4 offers for non-branded products, like apples, yogurt, milk, bread, squash, onions, butter, cheese, eggs, etc.  Last summer there was an offer for $.25 off a cucumber, and Aldi had cucumbers for $.39, so it only cost me $.14!  If you don't have a smart phone, you can upload your receipt using your desktop computer (as long as you have a scanner or digital camera). You can upload more than one receipt each week, but only one member of your household can redeem each receipt.  Make sure you also enter the giveaway each week (chance to win $500).  When you have redeemed $20, you can submit a request for payout, and they will mail you a check.  Sign up here.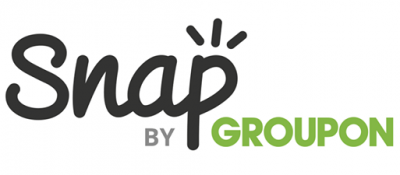 Snap by Groupon App
This is very similar to Checkout 51 in that you upload your receipt using the in-app camera and redeem offers.  They don't have a set schedule as to when offers go live (that I can tell), and the offers are gone when they reach the redemption limit.  Snap by Groupon usually has 4-6 non-branded product offers (bread, pomegranates, turkey, cranberries, green beans, squash, potatoes, onions, milk, etc.) in addition to the branded offers (Huggies, Chobani, etc.).  The offers are usually $.25-$3.00 off. I love it when they have an offer for $1.00 off any loaf of bread, since that makes a loaf at Aldi just $.29! Like Checkout 51, you can use a desktop computer to upload receipts if you do not have a smart phone.  You must submit your receipt within 2 days of the purchase, so I always just do it as soon as I get home from the grocery store so I don't forget!  Once your account hits $20, you can request payout (they'll send you a check).  Sign up here.

shopkick App
I learned about this app this summer, and I think it's pretty fun!  You don't have to buy anything to earn "kicks" (points towards gift cards) with this app, but you do have to have a smart phone and turn on location services.  Just turn on location services, open the app, and see what stores near you are currently offering walk-in kicks.  Then, just walk in the store!  You'll get anywhere from 25-500 kicks, depending on the day and the store.  Kicks accumulate in your account, which can then be redeemed for gift cards to stores (i.e. 1250 kicks for a $5 Target gift card).  This is fun to do in the mall, since you can walk in and out of lots of different stores!  You can also earn kicks by scanning products, but I haven't tried that yet.  I've earned $20 in Target gift cards since I signed up! Sign up here.
What are your favorite ways to earn cash on purchases?  Have you used any of these apps/sites before?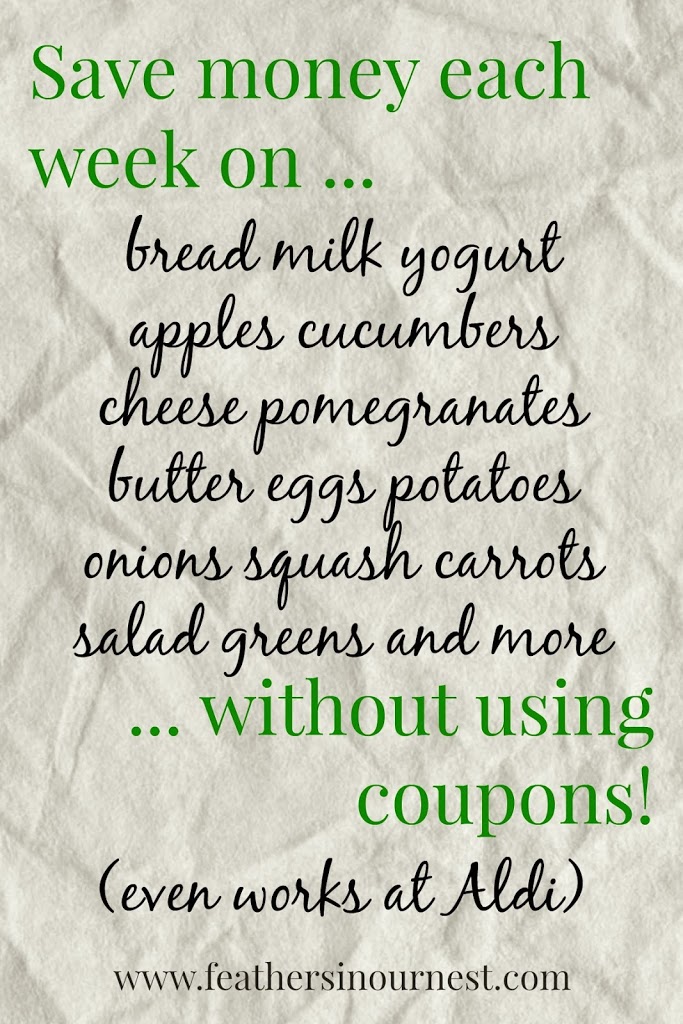 Disclosure: Some of these links in this post are referral links (I always disclose affiliate/referral links).  If you sign up using those links, I will receive a small commission. Thank you for your support of my family and this blog.  I was not compensated to write this post; I just wanted to share these money-saving ideas with you!  My opinions are 100% my own, and I wouldn't share these apps/sites with you if I didn't use them personally!