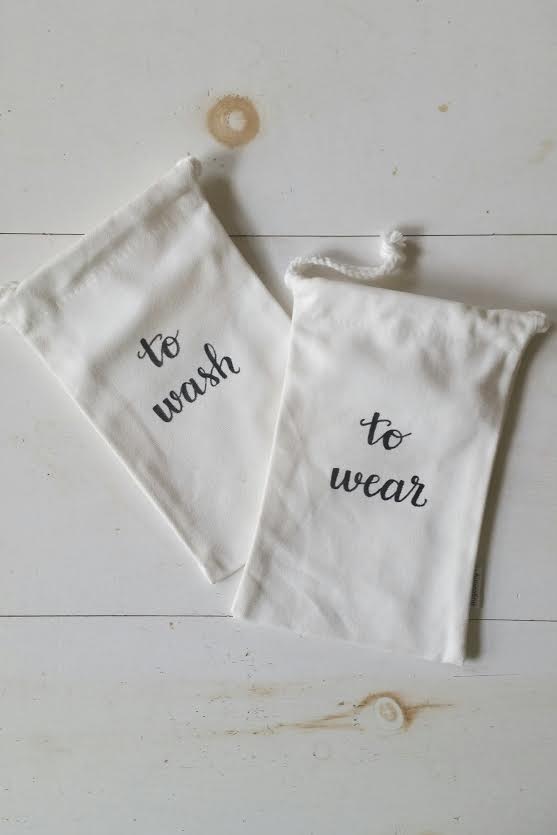 I've been eyeing these travel bags for a while and wanting to make some of my own!  Aren't they perfect for travel?  You tuck your clean underthings in one, and then as the trip progresses, transfer them to the other one.  This makes it so easy to keep everything separated in your luggage.  This weekend, I took a few minutes to make a set of my own!
First I grabbed these bags (more than you need, so you can make extras to give as gifts!) and a fabric marker (from Target in the craft department, but this set is similar to the one I bought).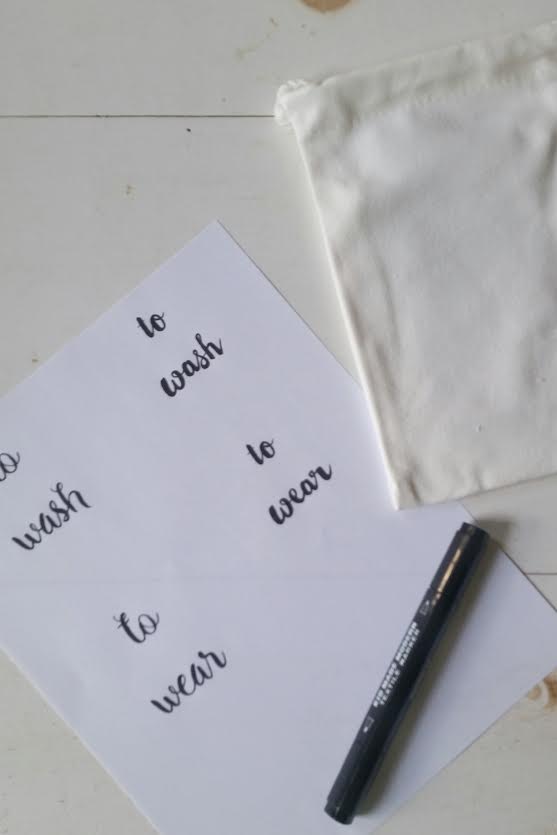 You can print out the text in a favorite font to use as inspiration.  (Left: Harlems Font. Right: Wanderlust.)  I used these for reference but put my own twist on the letters!
Place a small piece of cardboard inside the bag so the ink doesn't bleed through to the other side.  Then write "to wear" on one and "to wash" on the other.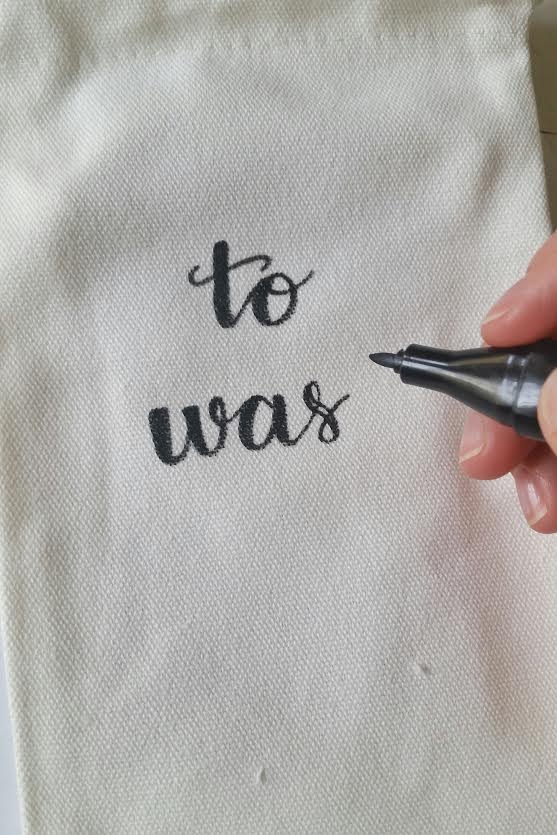 Tip: Use the bullet point end of the fabric marker to do faux calligraphy (as pictured). Write the words, then thicken each down stroke to give it that calligraphy or brush pen look.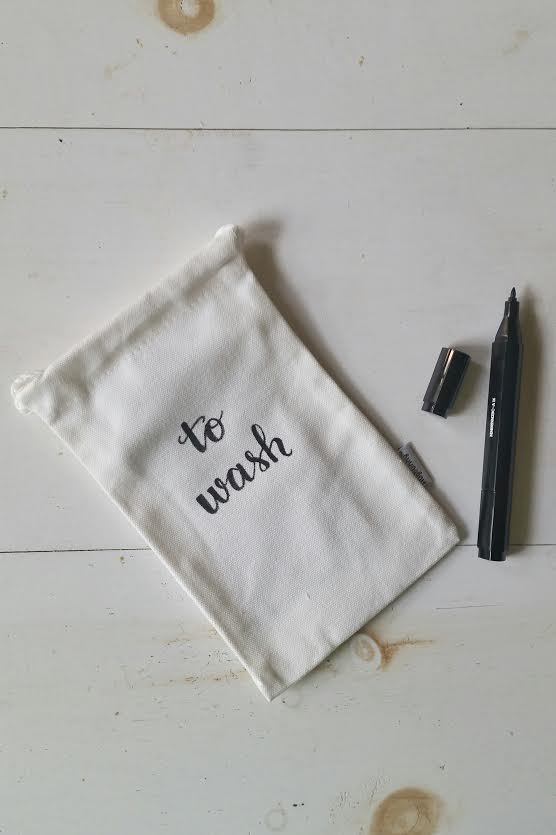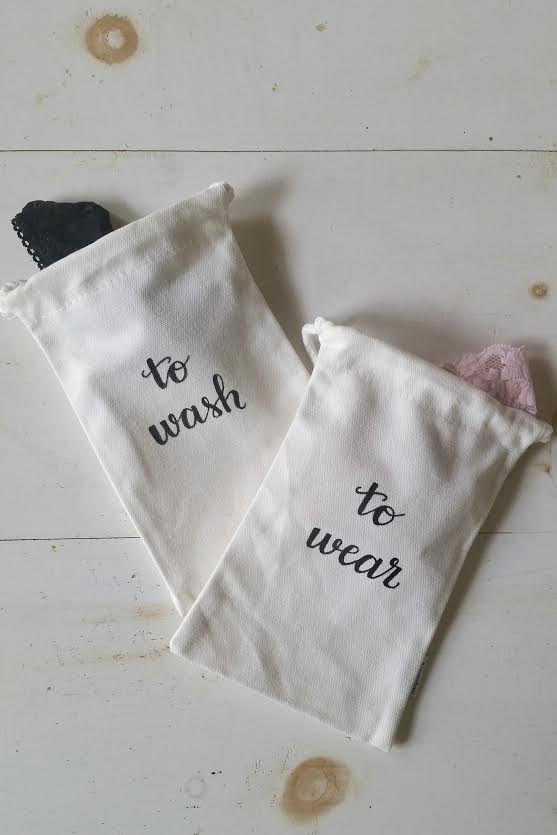 Check the fabric marker packaging for washing instructions.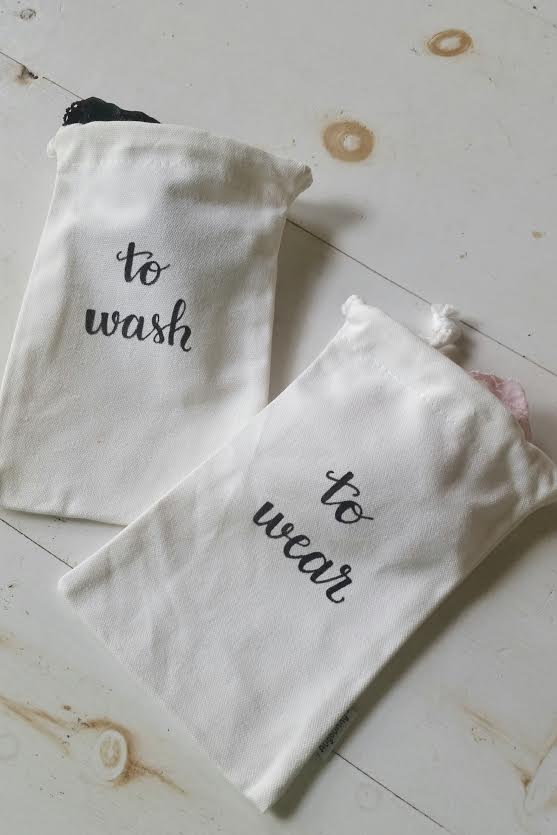 These would make nice gifts for a girlfriend who loves to travel!
Other phrases to write on your bags: "bits and baubles," "hair thingies," "socks," "chargers & earbuds," and "this and that."
Aliesha Caldwell is a participant in the Amazon Services LLC Associates Program, an affiliate advertising program designed to provide a means for sites to earn advertising fees by advertising and linking to amazon.com.