This summer I decided to do a little "upgrade" of our backsplash in the kitchen!
I've been wanting to tile it forever, but I decided to do this low-budget solution instead of waiting for who-knows-how-long for real tile.  I'm really happy with how it looks!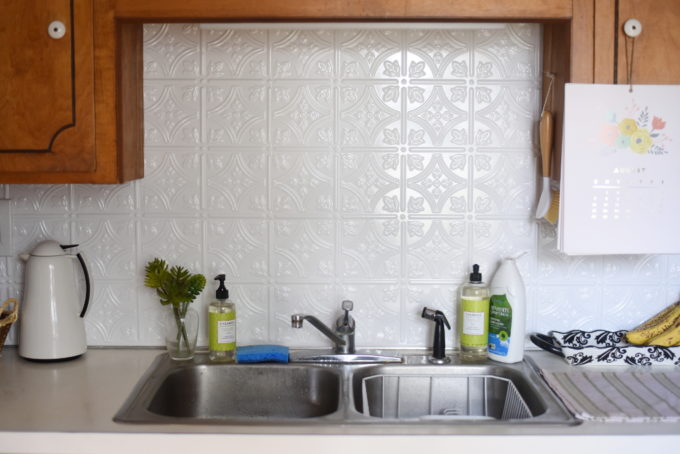 I used thermoplastic panels that look like glossy white tiles.  (Exact product)  I was able to cut the panels with kitchen shears and a utility knife (around outlet/light switch holes)  I glued them up with this, and everything has stayed where it should!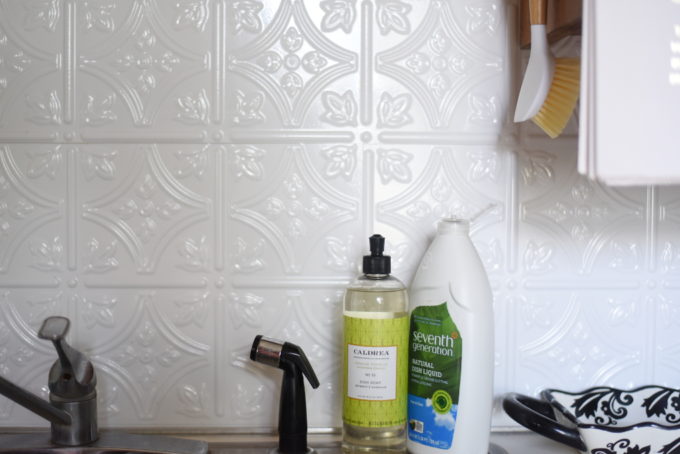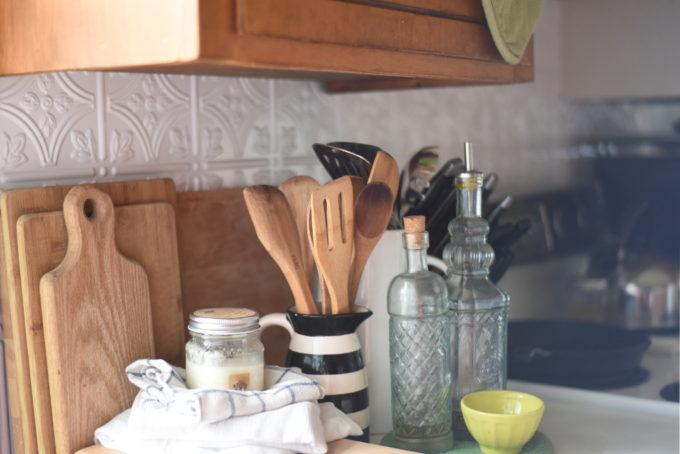 It took me two afternoon naptimes to complete this project.  I think it was time well spent!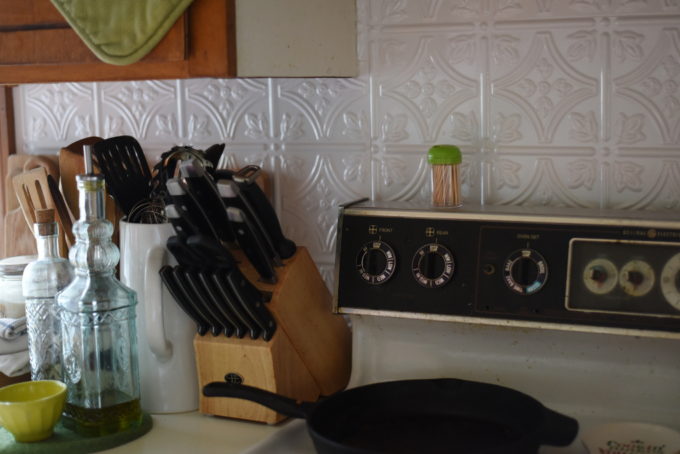 We love how it transforms the kitchen!  Yay for inexpensive upgrades like this!
Aliesha Caldwell is a participant in the Amazon Services LLC Associates Program, an affiliate advertising program designed to provide a means for sites to earn advertising fees by advertising and linking to amazon.com.