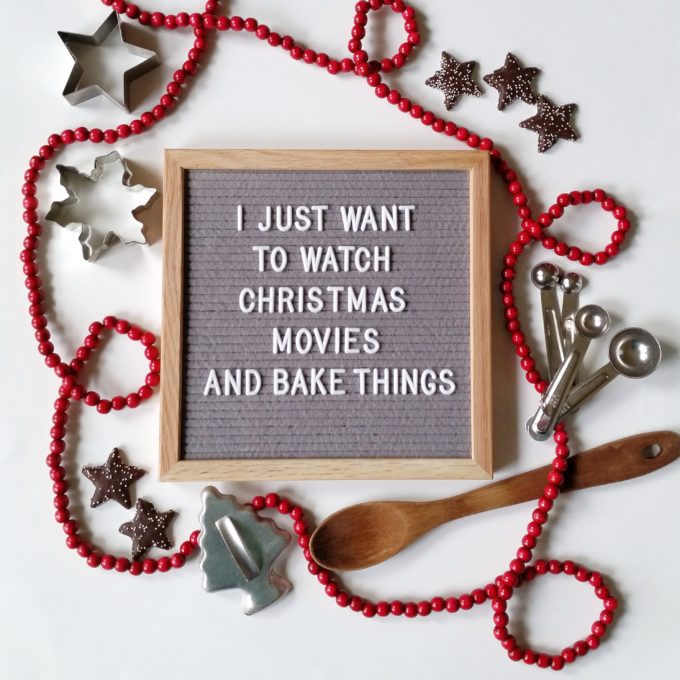 Unless you've been living under a rock in 2017, you're well aware that the felt letter board has taken the world by storm. Ahem… the Instagram world at least. Heralded as the new chalkboard (by me, to my mom), the felt letter board brings a touch of nostalgia and hearkens back to the days when local diners advertised fifteen cent cups of coffee on large boards with movable type.
Far from being outdated or obsolete, felt letterboards are trendy and fun, and make great gifts for just about anyone on your Christmas list! (Or, text this post to "Santa" with a "hint, hint" and a wink emoji.)
The expecting mama
While she can use it now to document her pregnancy milestones, she'll really have a blast sharing baby stats, updates, and hilarious parenting anecdotes once she brings home her sweet bundle of joy.
The small business owner
She can use it to advertise prices, list sizes or titles, or promote her social media handles at vendor events.
The photographer or momtographer
She'll love having this prop for sessions, or when taking photos of her own kids!
The homeschool mom
Her kids will think it's fun to practice spelling words, Bible memory verses, or Latin declensions (maybe "fun" was over promising)!
The college student
More than just dorm room decor, she can write notes to her roommates or express her undying love for tacos. (Or eggnog.)
The friend with the "K" in her number of Instagram followers
Yeah, she probably has one already, so grab one in a fun new color (seafoam, coral, or yellow!) or a set of letters in a new shade (or SIZE)!
The person who loves puns
Your hip cousin, your sister-in-law, your husband… they'll all have fun sharing their witty sentiments with the world!
---
The uses (practical and frivolous) for a letter board are endless! Here's my favorite one: Felt Like Sharing (also on Amazon here).
You can use code ALIESHA14OFF for $14 off your purchase greater than $45 (so, any regular-priced board) when shopping directly from the FLS site! Whoohooo! Love supporting small businesses!
TIP: For perfect placement, practice your layout on the Felt Like Sharing website here before putting the letters on your board.
For more of my letter board creations, follow me on Instagram, or find even more inspiration from Felt Like Sharing's Instagram here.
Disclosure: This post contains affiliate links.