This past weekend I had the privilege of celebrating with my friend April as she prepares to get married in a little over a month!
Our life group threw her a shower and I had so much fun putting together the gold and floral details for the celebration!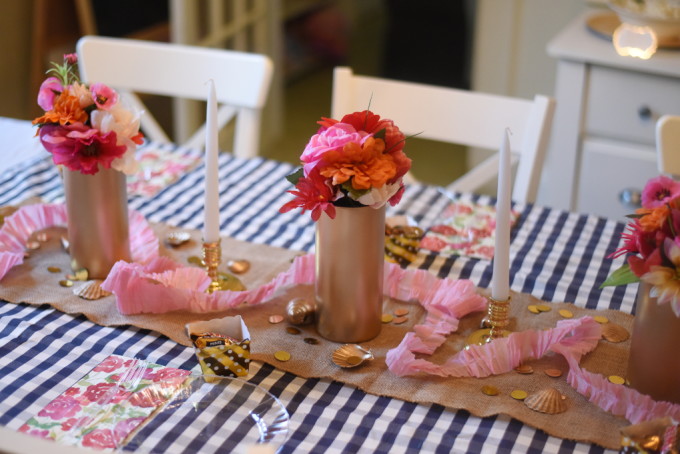 April is beautiful inside and out, and we all are SO excited for her and Adam to get married at the end of August.  She looked so lovely at the shower (as always!).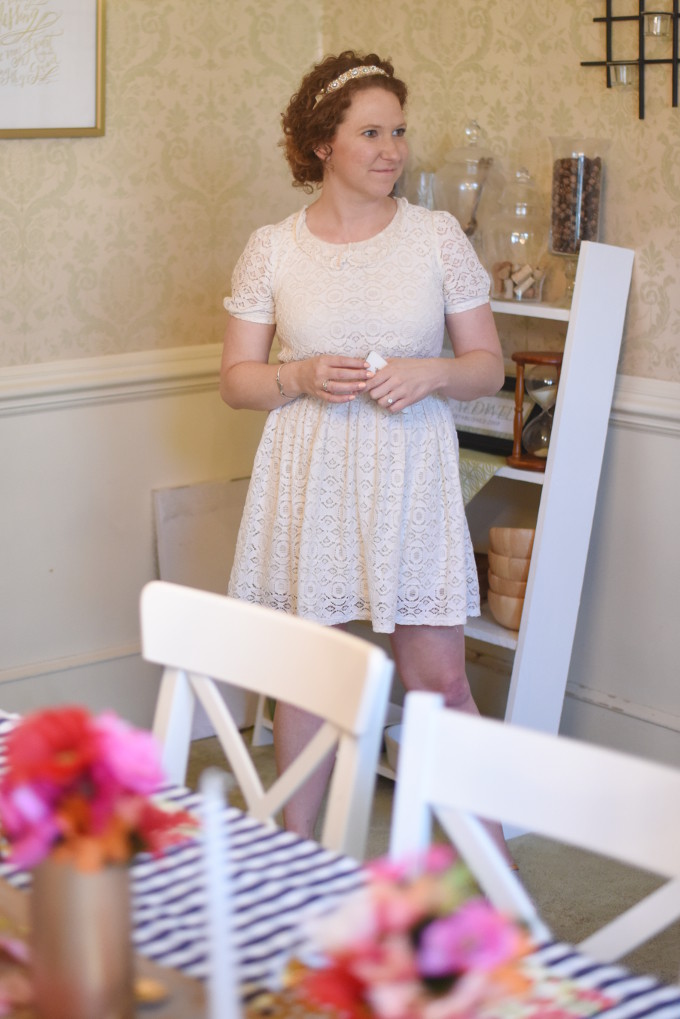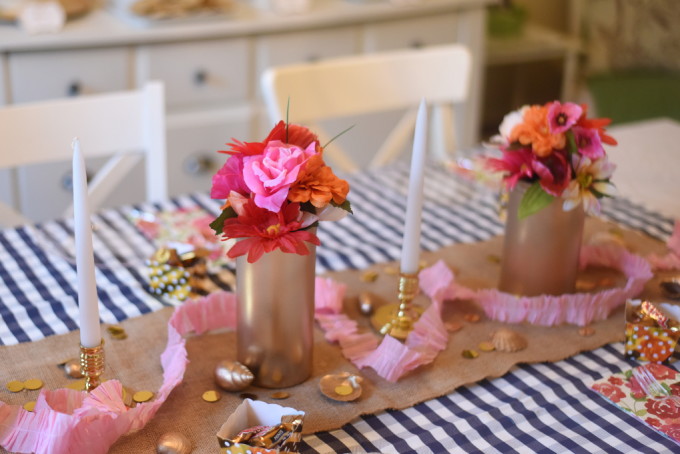 Gold vases were spray painted and filled with silk flowers.  I sprinkled gold sequins and gold sea shells on the table.  The pink ruffle is crepe paper sewn and gathered.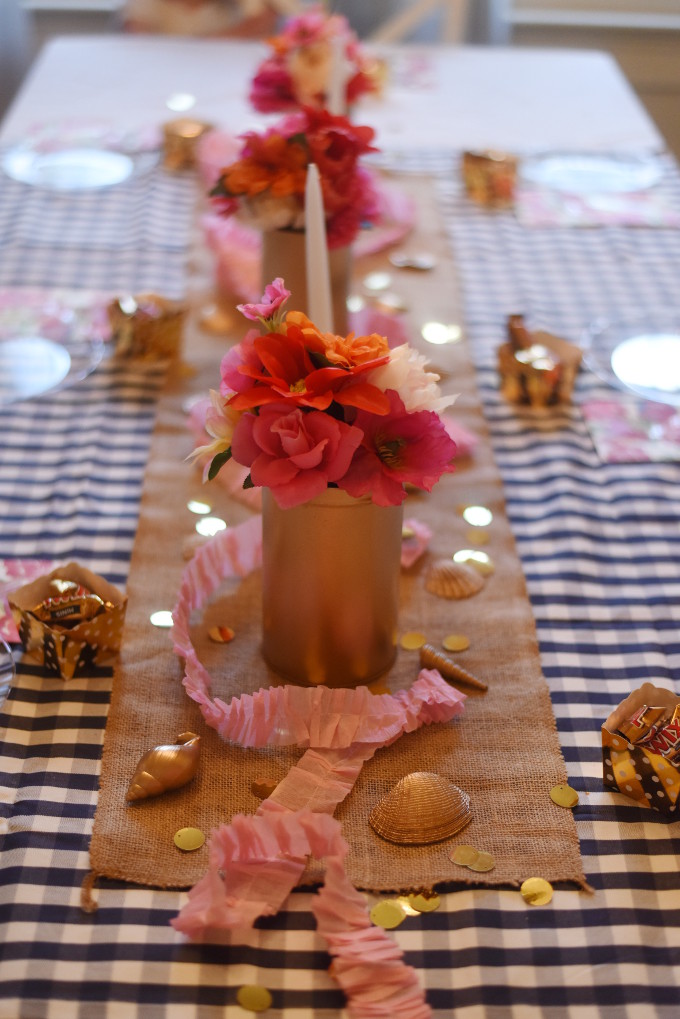 We had lots of sweet and girly food!  Macarons are a craze for a reason, and we loved sampling several different flavors.  These are from Trader Joe's (you have to try the fig ones).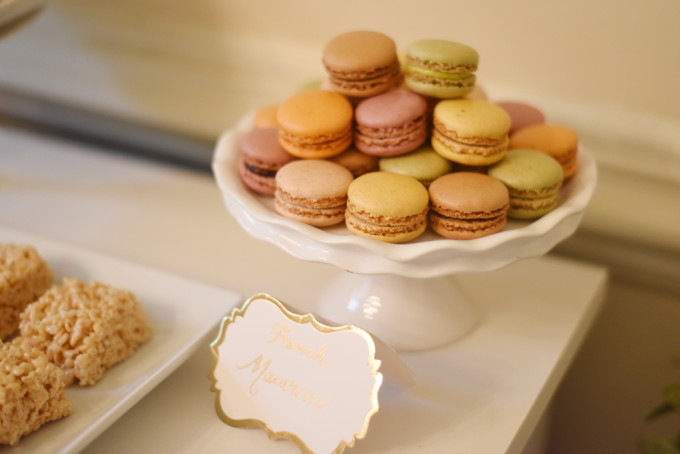 We had rice krispie treats.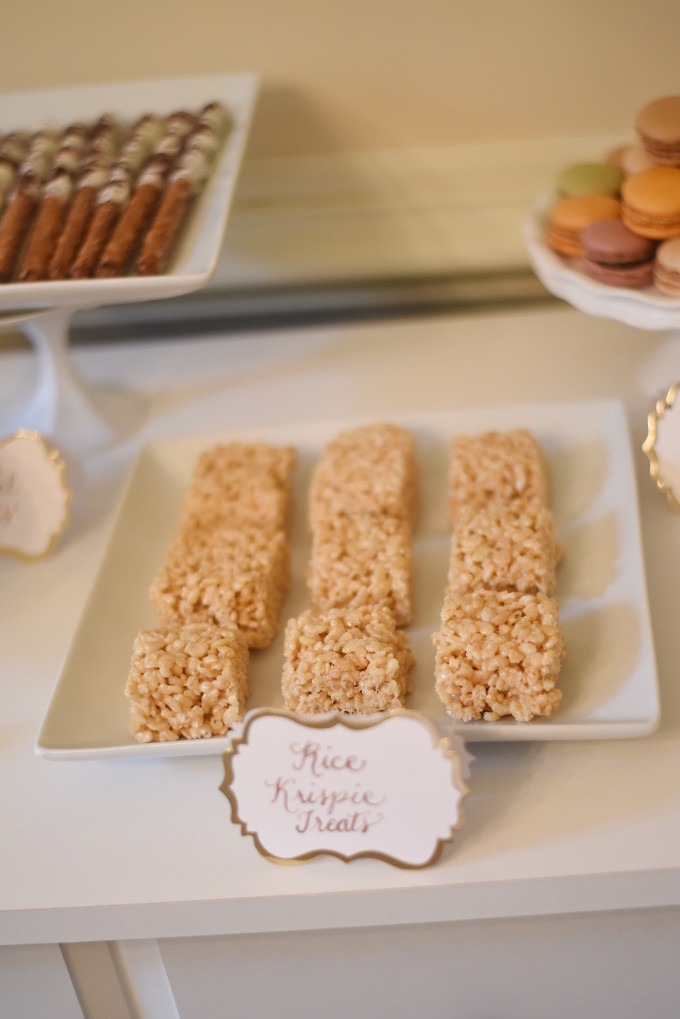 And chocolate-dipped pretzel rods.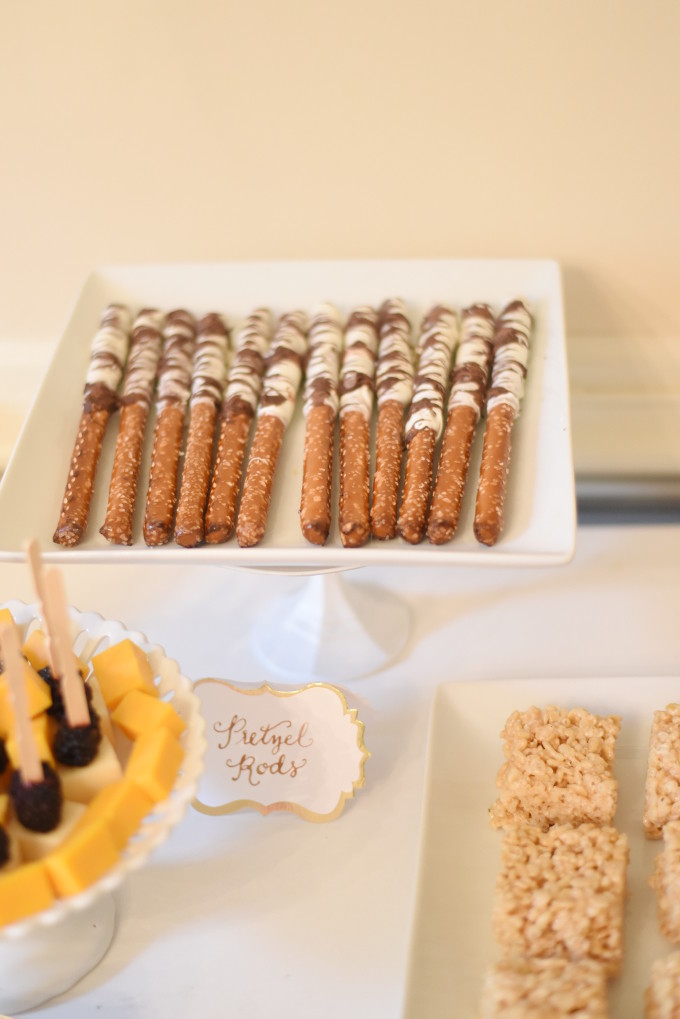 Vera helped me make this cheese platter (Colby cheese cubes and Monterey Jack cheese cubes with blackberries).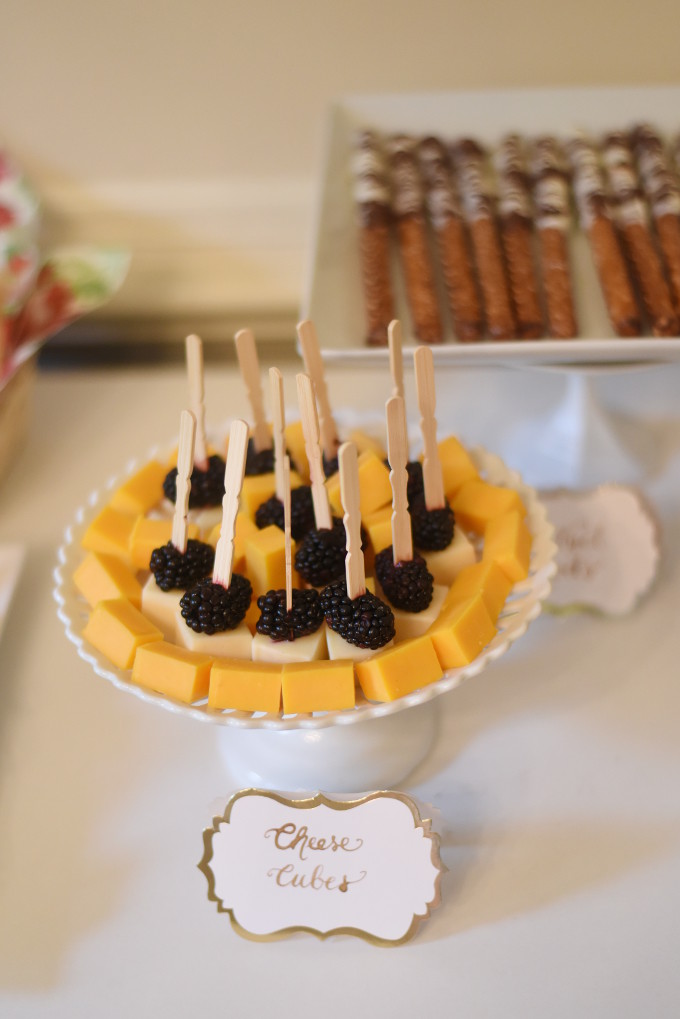 We also had spinach artichoke dip and crackers.
My favorite part was the chicken salad on rolls!  I could eat that every day.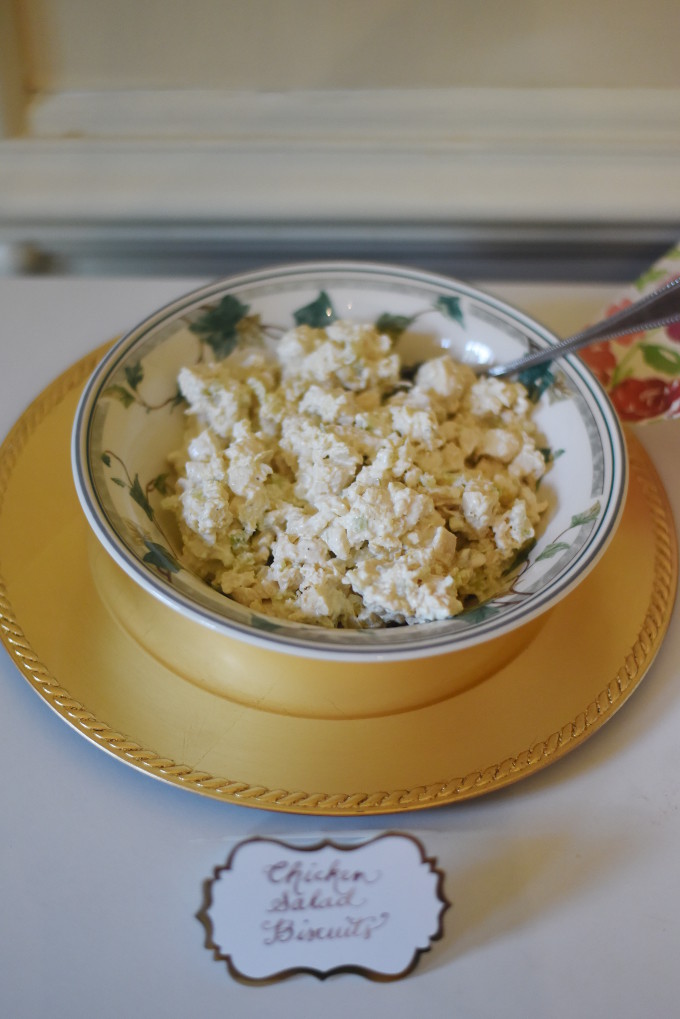 I didn't get a picture of the drinks, but we had an assortment of sparkling juices (lemonade, pomegranate blueberry, peach, and blood orange) in champagne glasses (bottoms painted gold).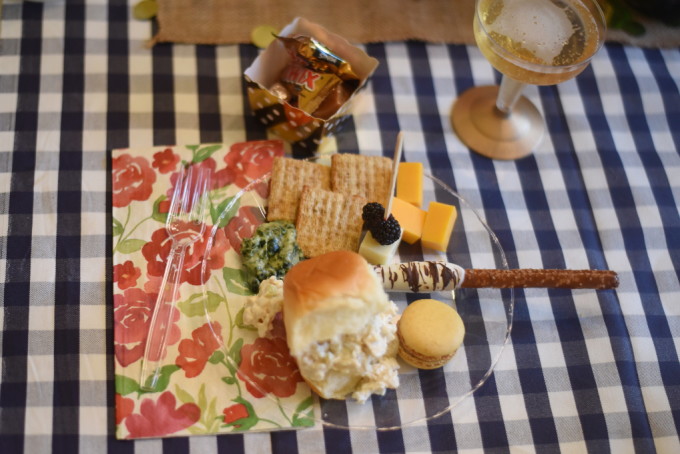 I had a few "activities" for everyone to participate in.  I asked everyone to bring a recipe for April, so we gave her a little stack of some of our most-loved recipes.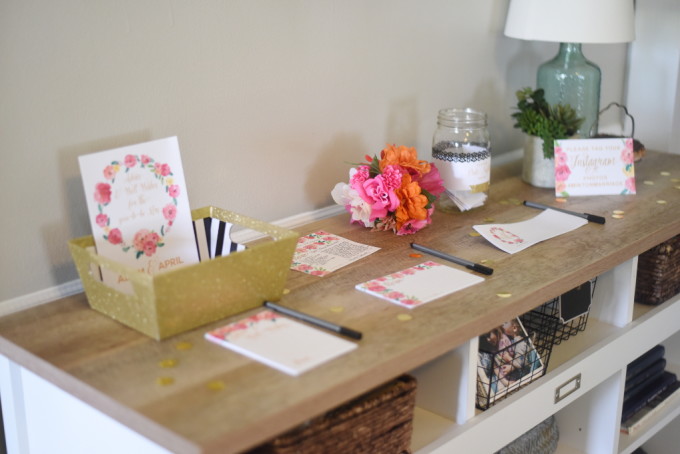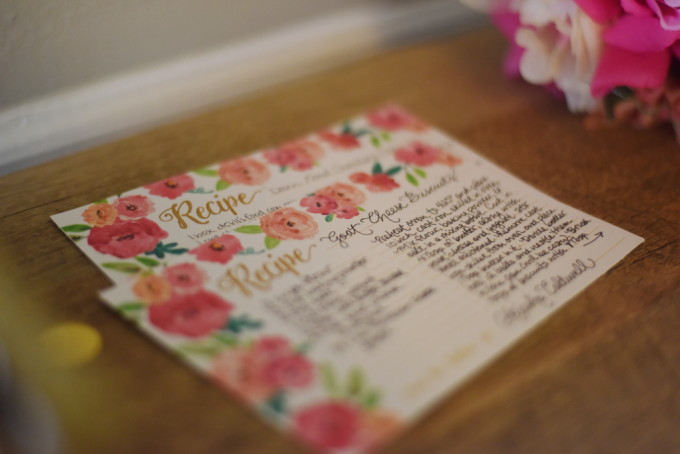 We also wrote on little cards "Advice and Well Wishes for the Soon-to-Be Mrs.!"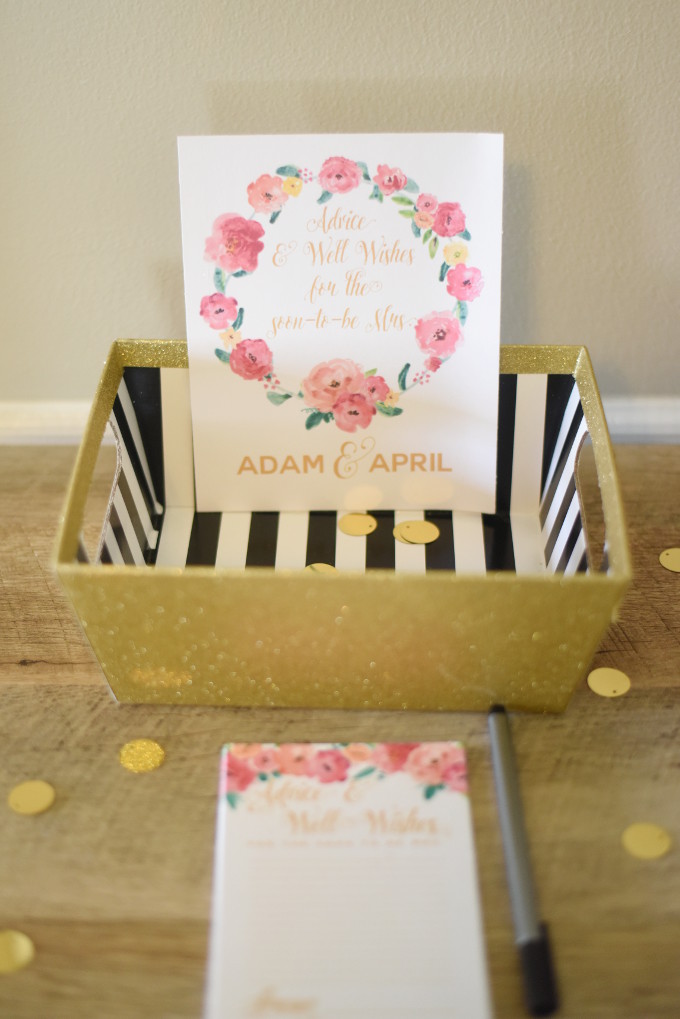 Finally, we all wrote down a couple of clever date night ideas for April and Adam.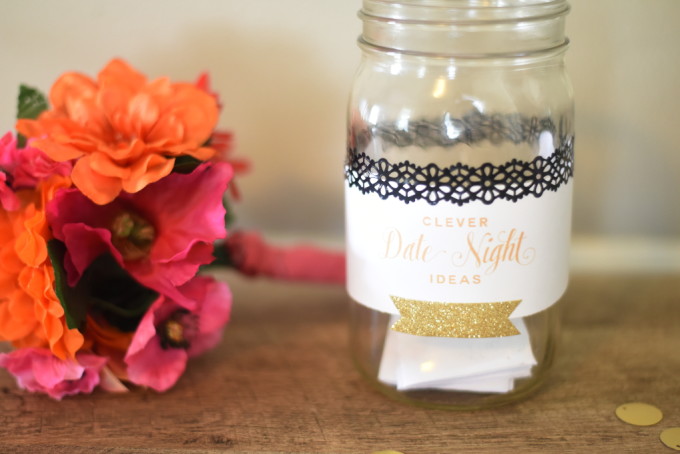 I decorated the mantle in the living room with more gold and floral!  Along the bottom you can see photos of Adam & April, which I stole from her Instagram account and clipped to paper doilies.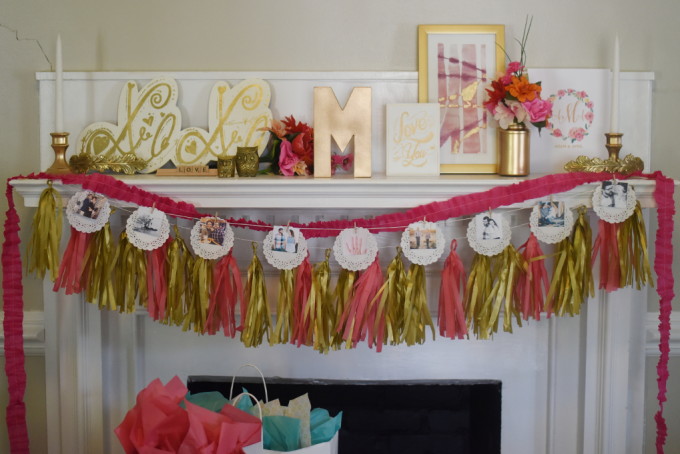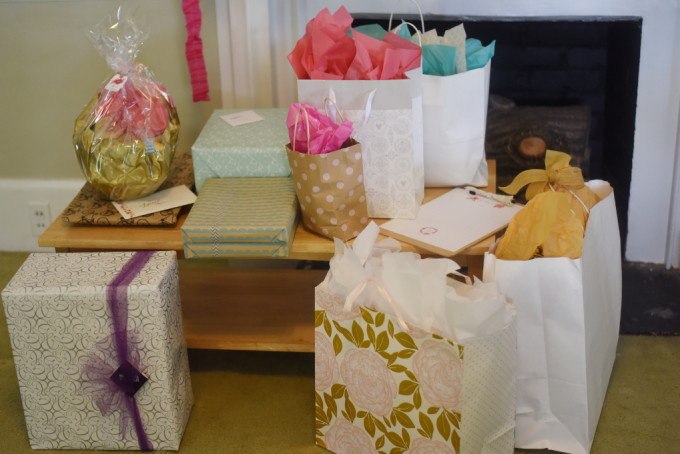 Of course it wouldn't be a shower without a showering of gifts!  We all wanted the super-cool double-decker casserole dish carrier that one sweet friend gave April!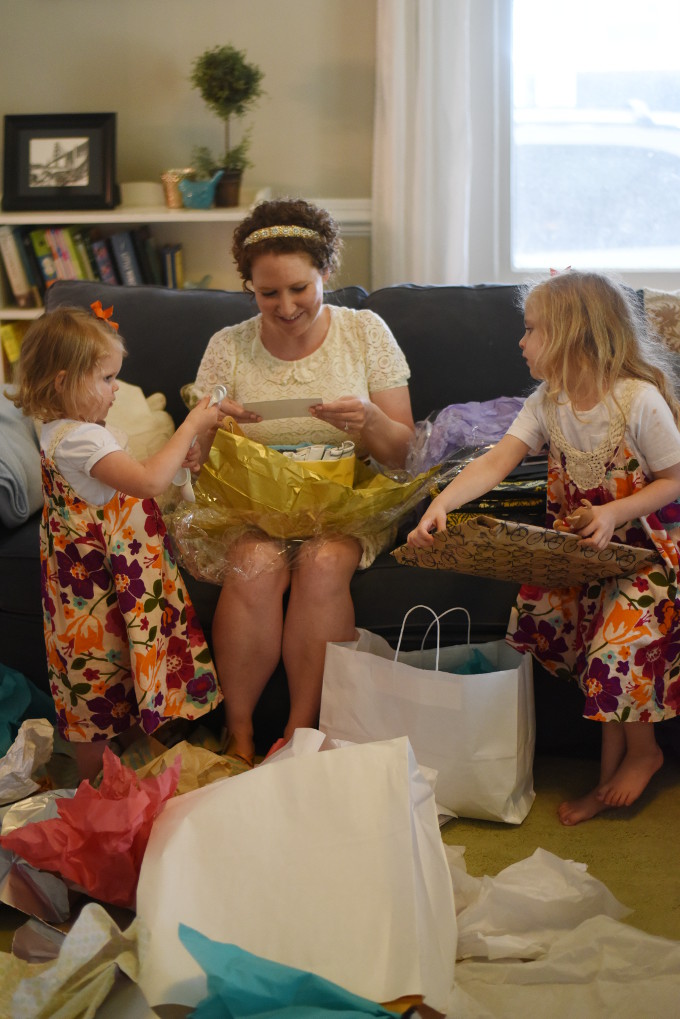 My girls loved being at the party and acted like ladies until the sugar-high started.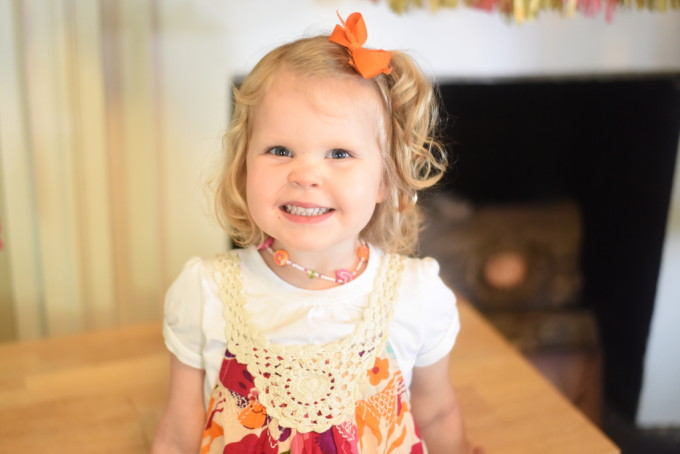 I'm so thankful the Lord has placed these women in my life to encourage and challenge me!  At the end of the shower, we had a prayer time for April.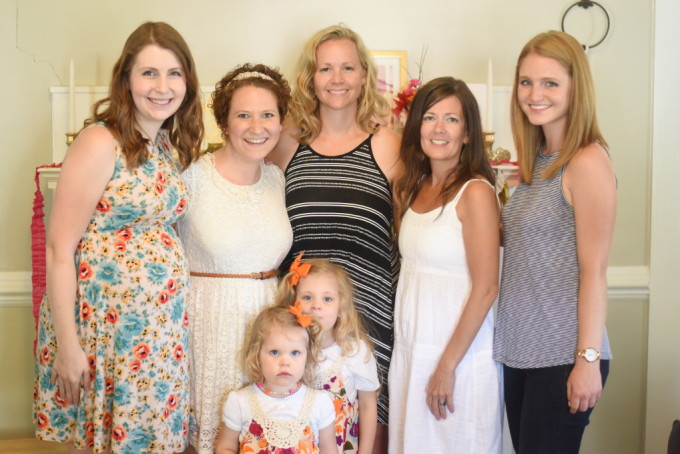 Vera adores April and was so sad to see her leave on Sunday!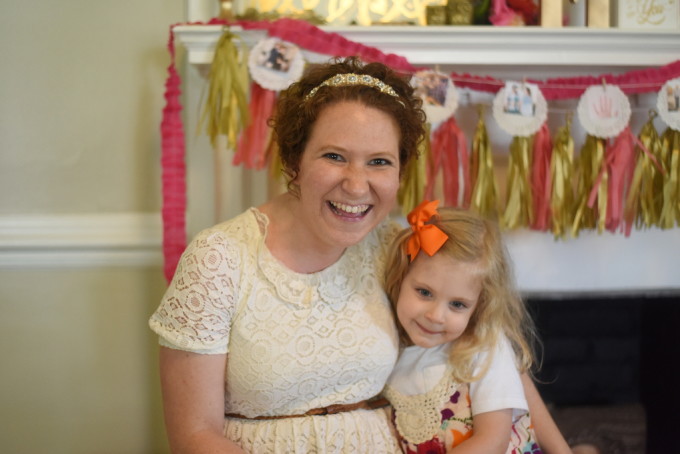 Silly little girls.
Hope you enjoyed seeing our fun little gold and floral bridal shower!  I had lots of fun planning it!