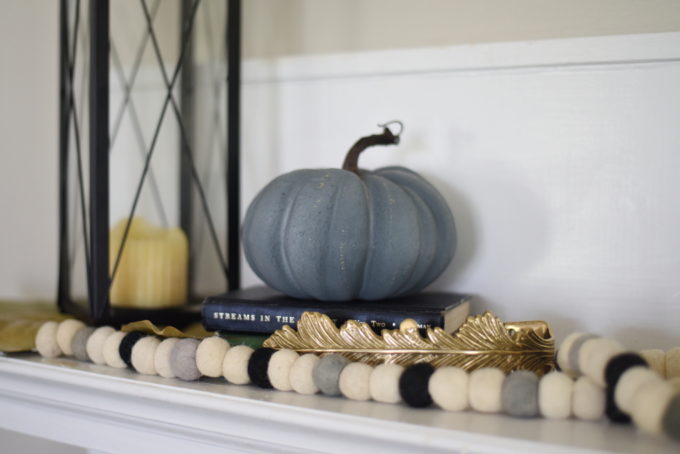 It's no secret that I adore fall.  I love the weather.  I love the pumpkins.  I love the warm & delicious flavors. I love the sweaters & boots.  I love it all!
Today I'll be sharing several tips for creating a cozy home in the fall!  These tips are to help you (in whatever season of life you're in!) make your home a cozy, welcoming place, not just for yourself and your own family, but for the people whom you invite into your home.  Fall is a great time to show hospitality!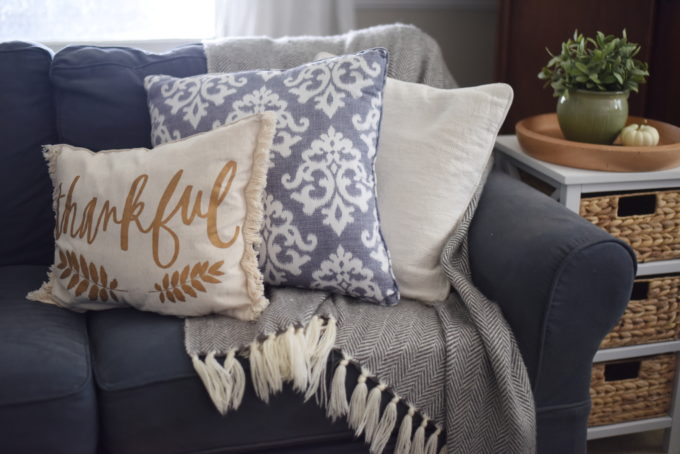 Add texture
I love to bring in lots of throw pillows and warm blankets, especially ones with interesting textures or pretty fringe.  This layered look brings warmth to your home!  Not to mention, that throw will come in handy on crisp mornings!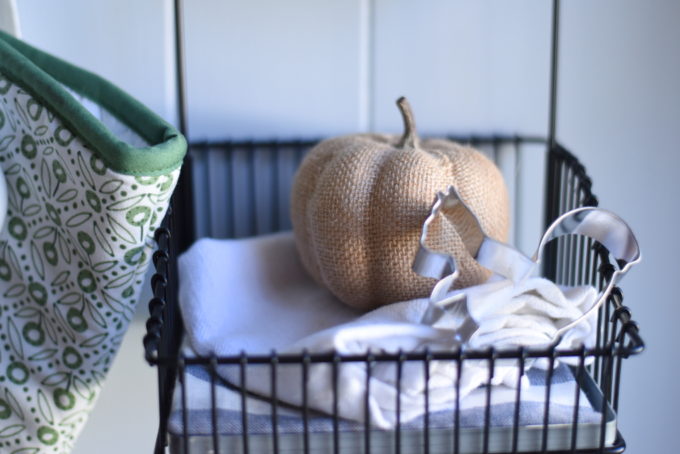 Add pumpkins
Well, this one is a given.  Add pumpkins and your home will instantly feel more "fallified" and cozy!  I don't use orange pumpkins in my home anymore, since they don't jive with my regular decor, so I have been collecting white, blue, tan, and burlap pumpkins over the past couple of years. You can always paint orange ones!
This little burlap pumpkin was just $1 at the Dollar Tree.
Display a seasonal art print
(Shameless plug) Adding a seasonal art print can instantly update your home and help celebrate the change of seasons!  This one is available in my Instagram shop.
Bake something delicious
We eat seasonally as much as possible, meaning we fully enjoy the delicious flavors that each season offers!  Right now we're all about apples and pumpkin.  I've baked lots of (healthy) pumpkin muffins, peanut butter granola, apple oven pancakes, whole wheat bread, and more.  I've also started cooking soup again!  I made a totally yummy broccoli cheddar soup over the weekend.
Diffuse a seasonal blend
Diffusing essential oils not only adds ambiance and a good fragrance to your home, but it also is one of the best ways to enjoy the benefits of essential oils.  I've been diffusing Blossoms lately, and I love it!

Select some fall books
There's nothing cozier than settling down to a read good book (or three)!  If you have kids, pick up some fall library books.  This is one of our absolute favorites, but I'll try to do a post soon with some other new favorites!  Don't forget to grab something for you to read too.  I'm not much of a fiction reader, but I just started reading this one!
Brew some coffee
I normally drink decaf coffee, but I made an exception to try this Apple Cider Donut coffee from Archer Farms (Target).  It's SO good!  Give it a try if you see it at your local Target!
Turn on the music
So you've layered on the throw pillows, brewed a pot of coffee, and decorated with pretty pumpkins.  You have something yummy baking in the oven and your diffuser is going with a sweet-smelling blend.  Now all that's left to do is turn on some music (I'm loving this album) and invite a few friends over!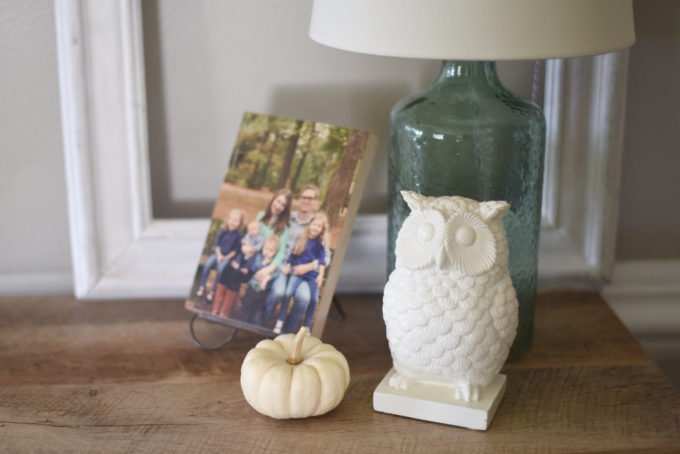 What are your favorite ways to "cozy up" your home for fall?
This post contains affiliate links.