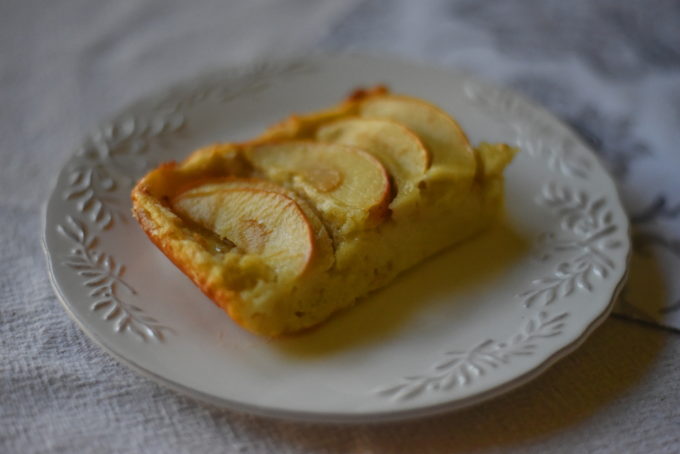 This recipe is now one of our go-to recipes for weekday lunches!  My kids adore pancakes, and it's certainly easier for me to make a one-dish meal of oven pancakes than making dozens of individual pancakes on a griddle!  Not to say I never make pancakes, but I just wouldn't have time to make them on mornings when I'm homeschooling.  So this recipe simplifies things a lot!
In the fall, we make apple oven pancakes, but in the spring we use strawberries and in the summer we use blueberries!  All of these varieties are delicious, so feel free to experiment using seasonal fruit!
You can double the recipe if you want (and use two baking dishes), because you can refrigerate the leftovers and reheat them the next day.
I got this recipe from Trina Holden. If you're not following  her on Instagram, you should be! She shares lots of real food recipes.

Apple Oven Pancake
Author:
Aliesha @ Feathers in Our Nest
Ingredients
6 Tbsp. butter
2 cups flour (you may mix whole wheat and all-purpose)
¼ tsp. sea salt
4 eggs
1 tsp. vanilla
2 cups milk
2 apples, thinly sliced
2-3 Tbsp. sugar
Instructions
Preheat oven to 425 degrees. Put butter in a 9x13 glass baking dish and put in oven to melt.
In a large mixing bowl, combine flour, sea salt, eggs, vanilla, and milk. If needed, add more milk to make thin, pancake-like batter. Pour into baking dish.
Lay apple slices on top and sprinkle with sugar.
Bake for 20-23 minutes until puffed up and golden around the edges.
Cut into squares, and serve!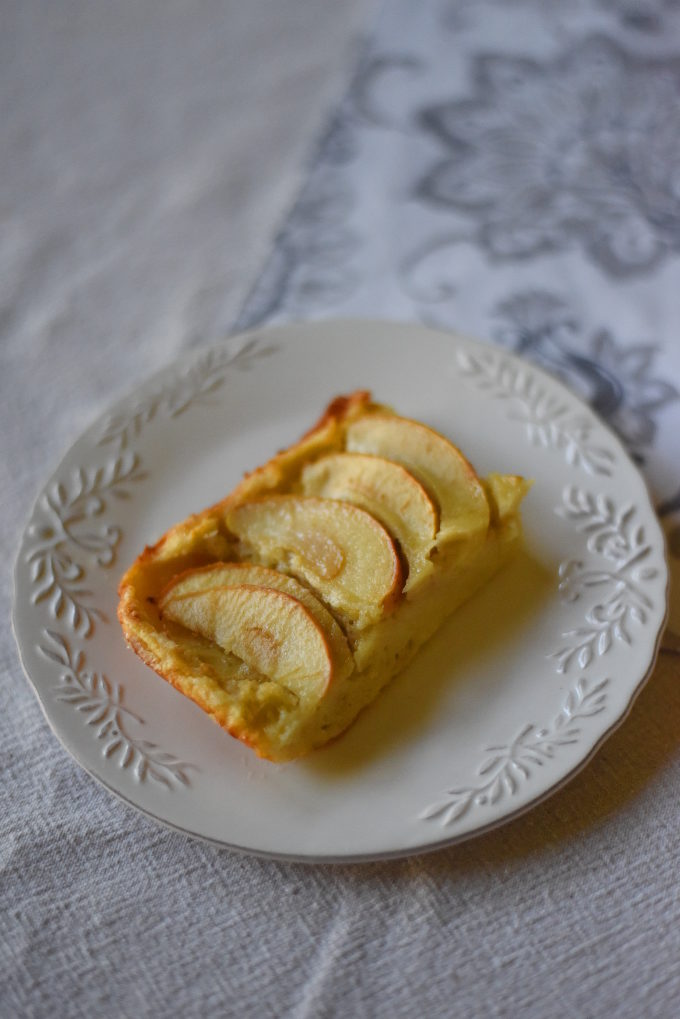 Enjoy!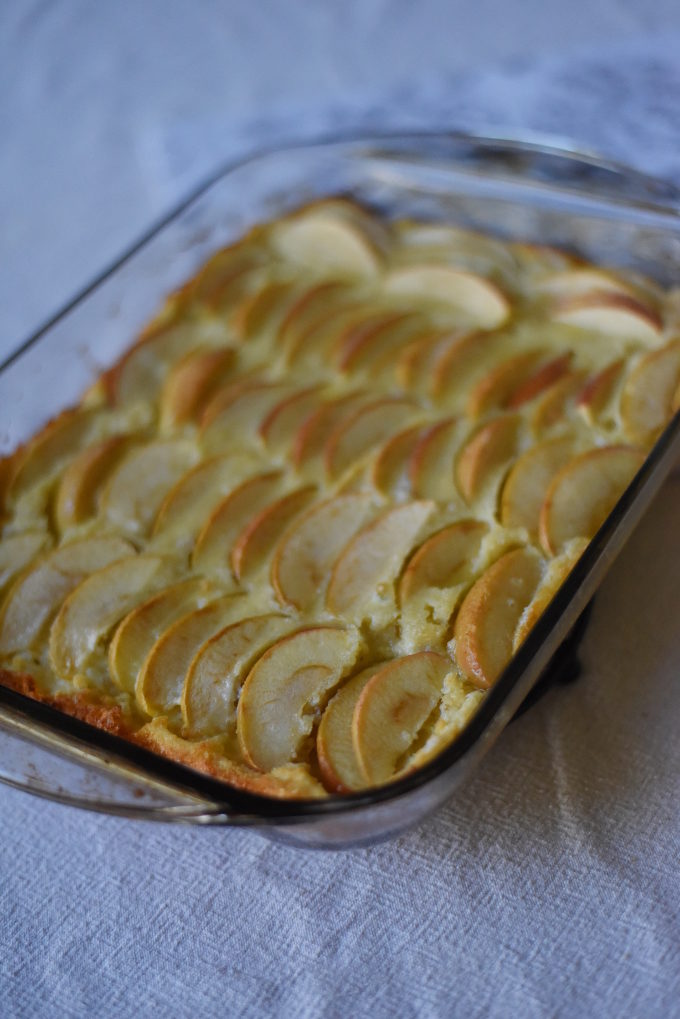 Pin for later!