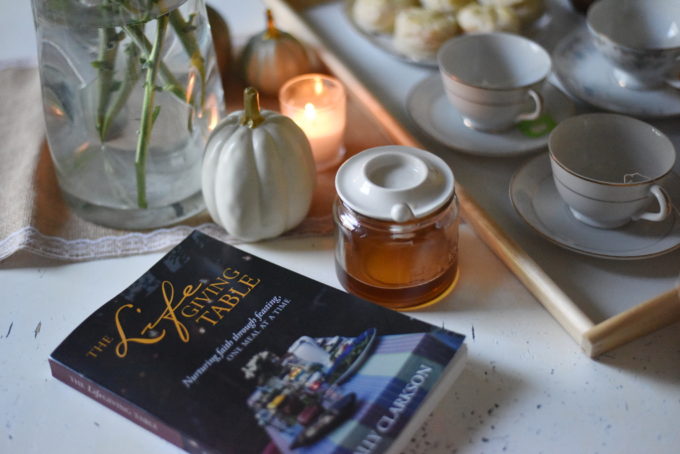 Last month, a new book released by one of my favorite authors and speakers, Sally Clarkson! Her books have spoken life to my heart during so many challenging seasons of motherhood, and I anxiously awaited the arrival of her latest book, The Lifegiving Table! This book is about the ministry that happens around your table in your home each day, and how to reclaim that time for discipleship and kingdom purposes.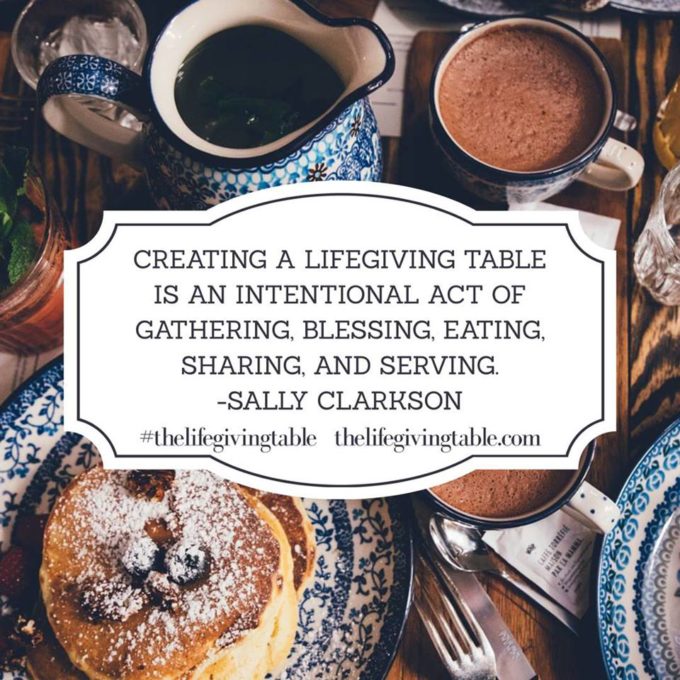 If you want to learn more about this book, you can watch the trailer below!
Doesn't that freshly baked bread make you want to bake RIGHT NOW?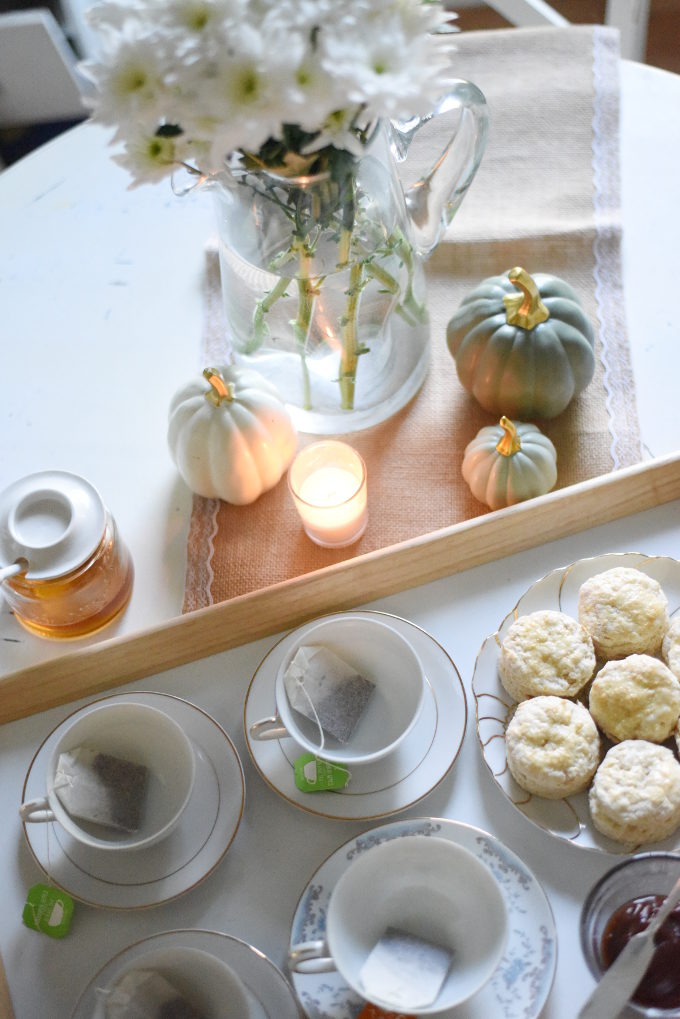 Last month we had a delightful afternoon tea time (me + the three oldest) where we enjoyed freshly baked scones, apple butter, clotted cream, and fall herbal teas. It was a sweet time of connection and conversation… much needed in the midst of a busy season of adding a new baby to our family! I would love to make Sunday afternoon tea a regular part of our family routine at least once a month!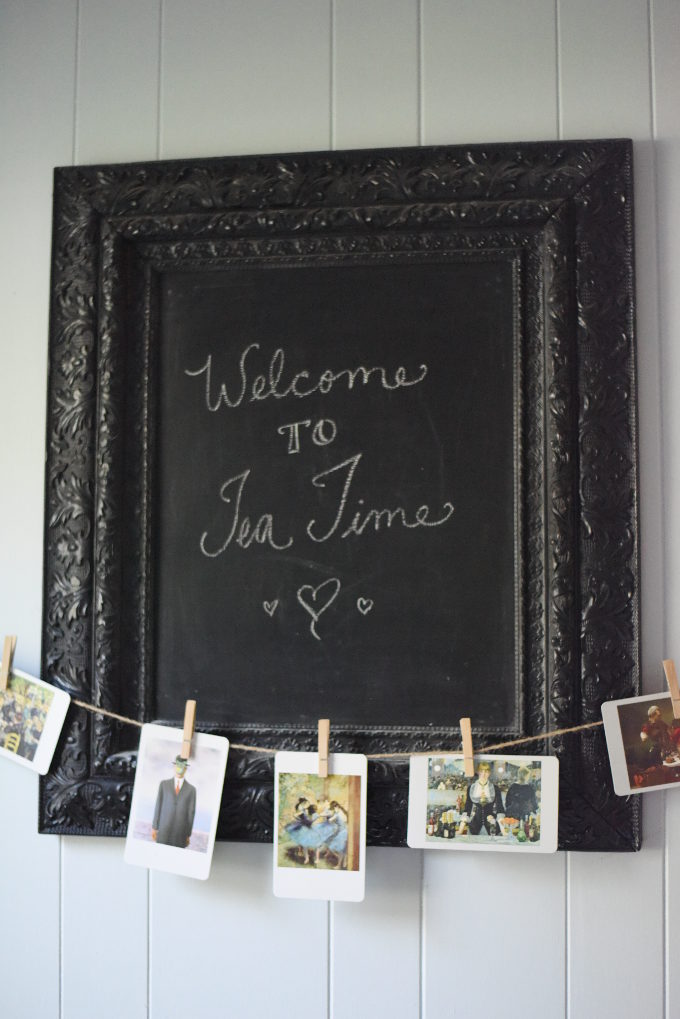 God has given us all different strengths and passions, but rest assured that table time discipleship can happen with a wild crew feasting on pizza off of paper plates, or at a sweet little tea party for two. When we make those moments of eating together times of intentionality, we are able to pour God's love and truth into our children.  In doing so, we impact their lives eternally.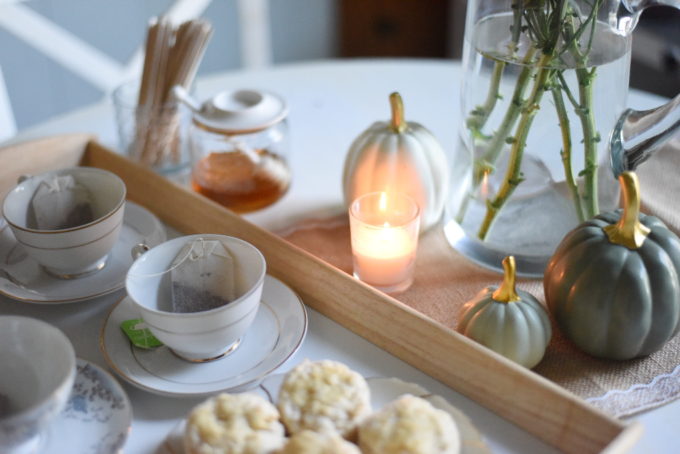 The Lifegiving Table includes many Clarkson family recipes, each one a delicious tried-and-true recipe for feasting together and showing hospitality. We've already made a few (the scones and clotted cream), and we can't wait to try more!
I loved this quote from the book: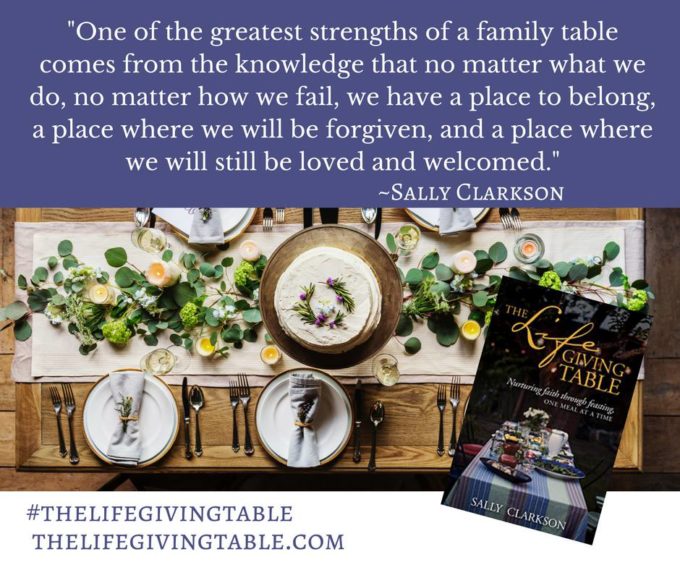 You can order Sally Clarkson's new book, The Lifegiving Table, right here!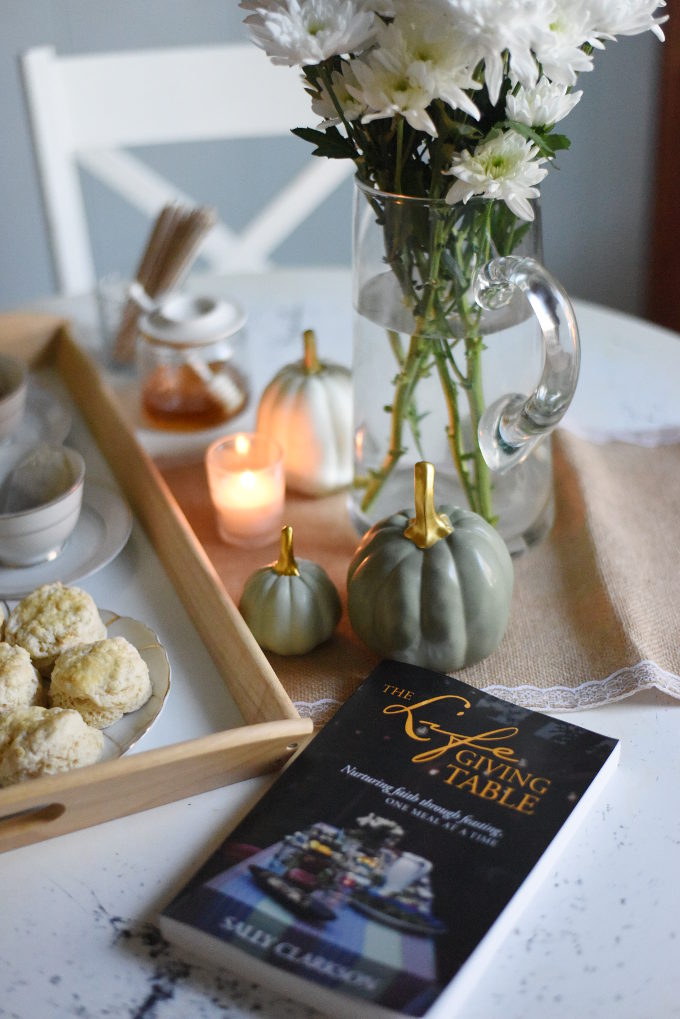 Aliesha Caldwell is a participant in the Amazon Services LLC Associates Program, an affiliate advertising program designed to provide a means for sites to earn advertising fees by advertising and linking to amazon.com.