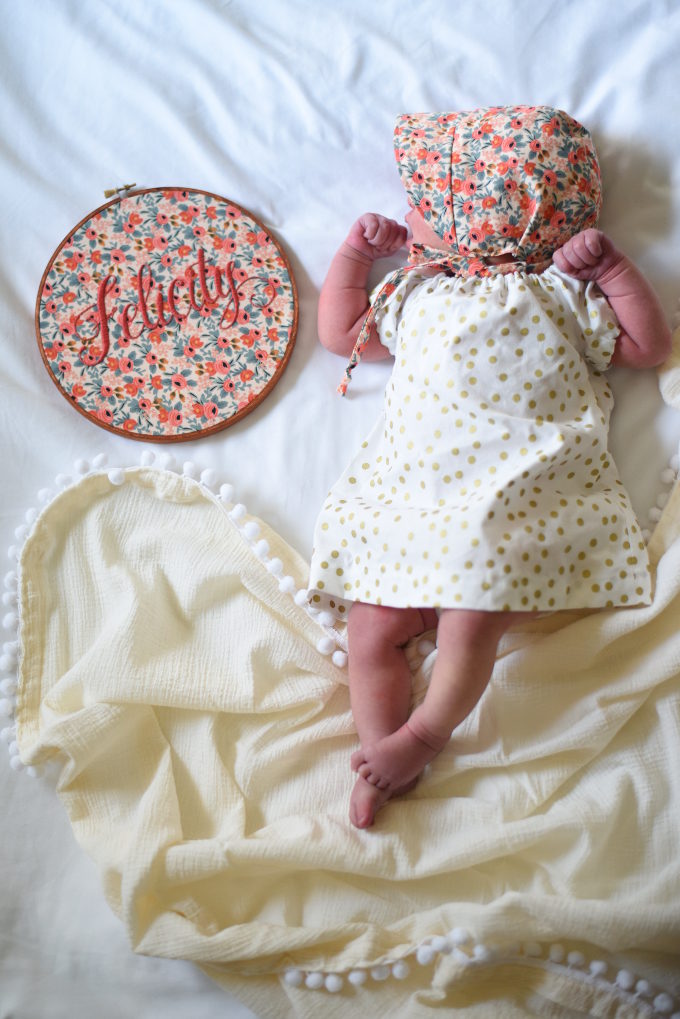 We have given all of our children names that we not only liked the sound of, but that we valued the meaning of as well! It look us a little while to decide on her name, but we think this name fits her perfectly!
Felicity – origin, Latin: "happy, joyful"
Annalynn – this is a combination of our mothers' middle names (Ann + Lynn): "grace + refreshing"
Our prayer is that Felicity would have a countenance of joy, and that the Lord would use her in the lives of others to extend grace and be a blessing!