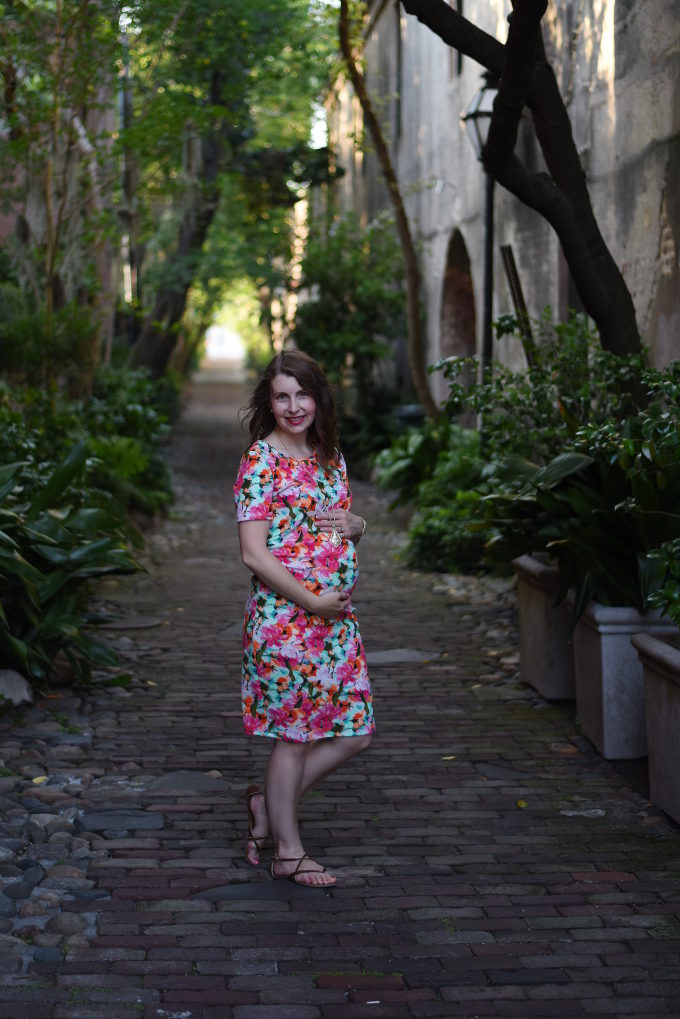 In May, Tad and I got to go on an amazing getaway to Charleston, SC for my 30th birthday!  I was towards the end of my second trimester at the time, and that's one of my favorite seasons of pregnancy! I had lots of energy, I felt great, and my ankles hadn't started to swell yet!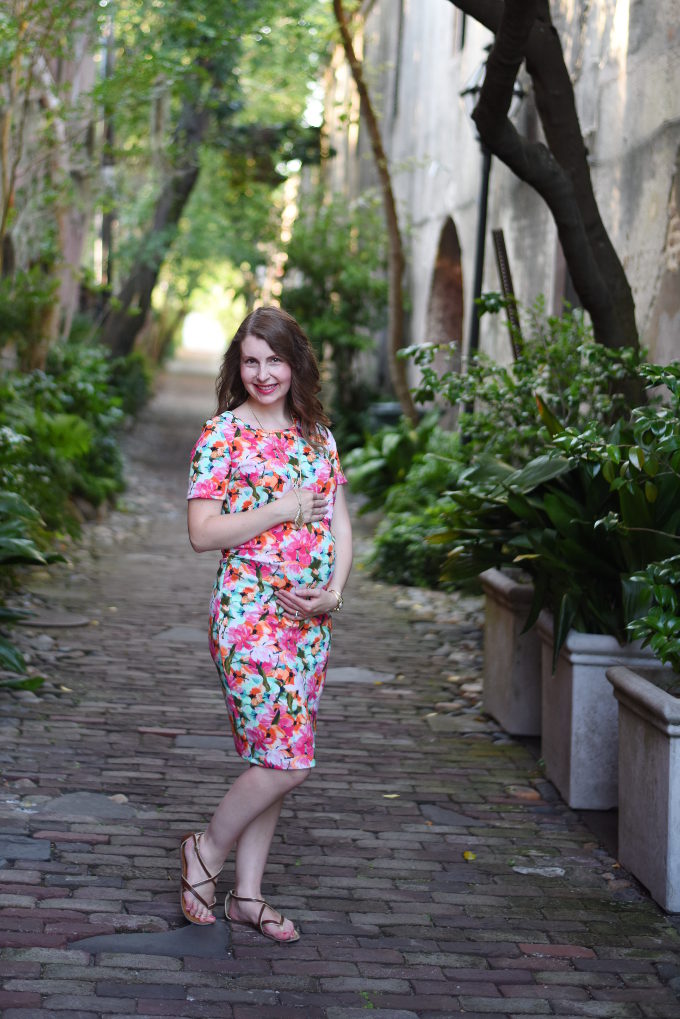 I chose this beautiful PinkBlush maternity dress to wear on the trip because I knew it would be the perfect thing for transitioning from day to night!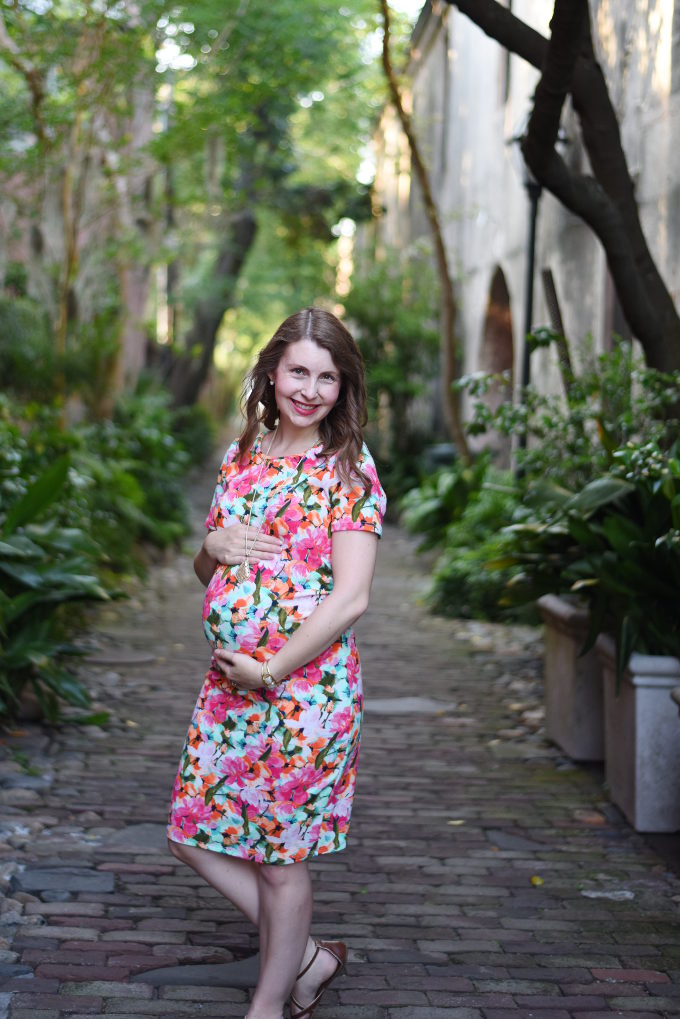 Everyone in Charleston looks lovely all the time, and I felt so comfortable wearing this PinkBlush dress all around town during the day. The fabric is stretchy and comfortable, and the print is summery and feminine.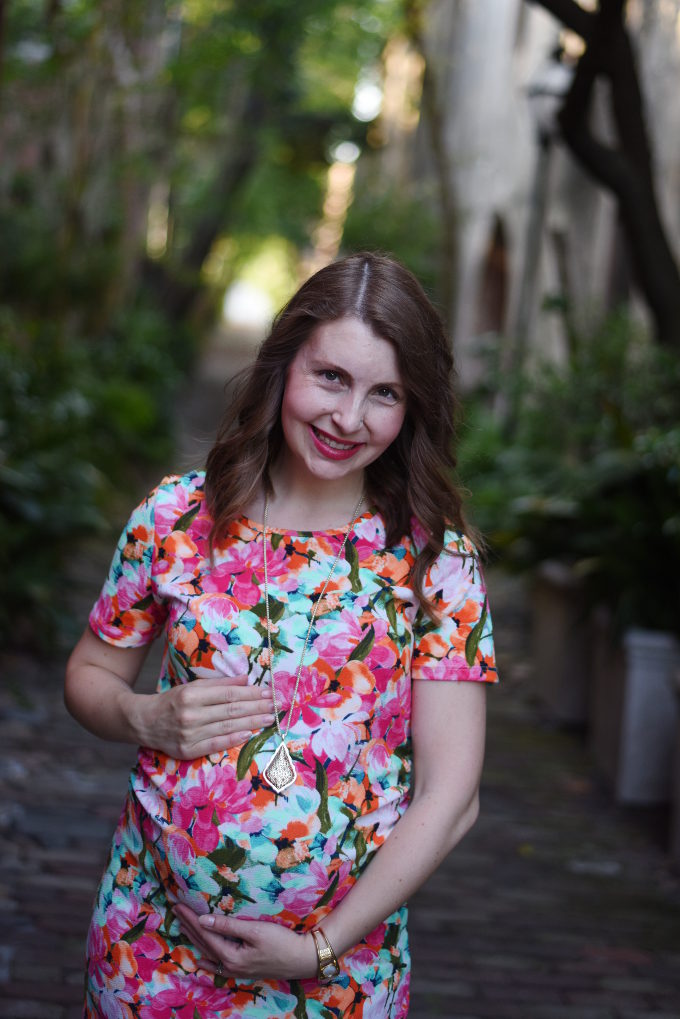 I love how this dress hugs my belly without being constricting! I felt so great wearing it!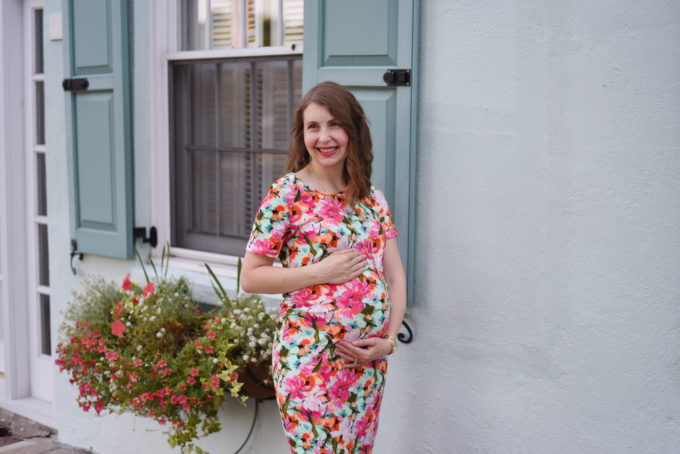 Of course we had to take at least one stroll down Rainbow Row while we were in Charleston! It's one of my favorite spots (a close second to Queen Street)!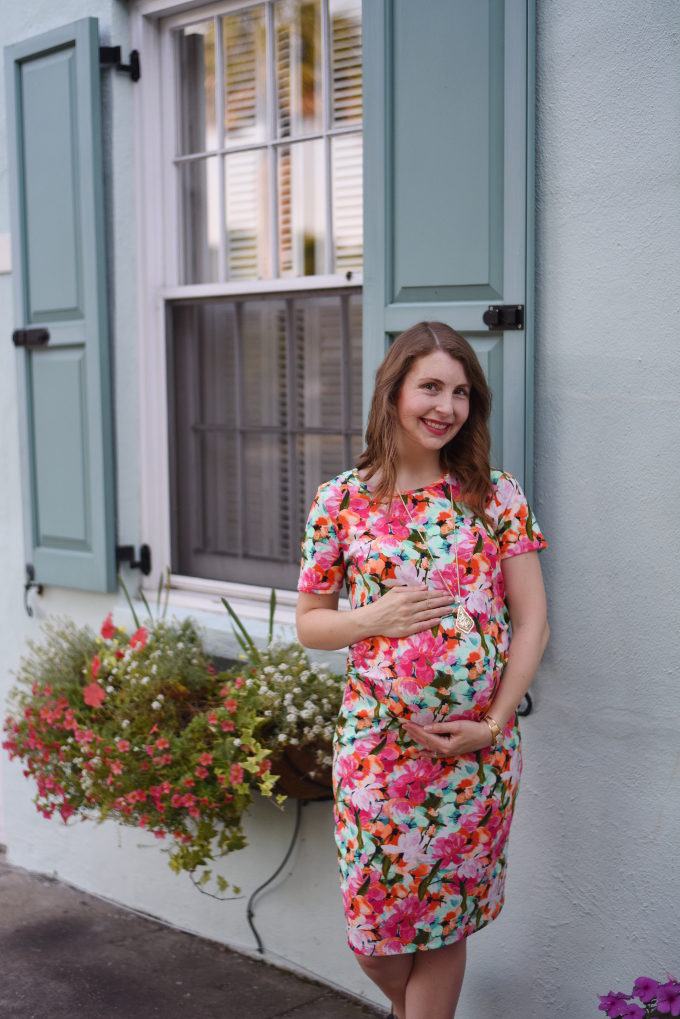 Window boxes + pretty walls in pastel colors = bliss.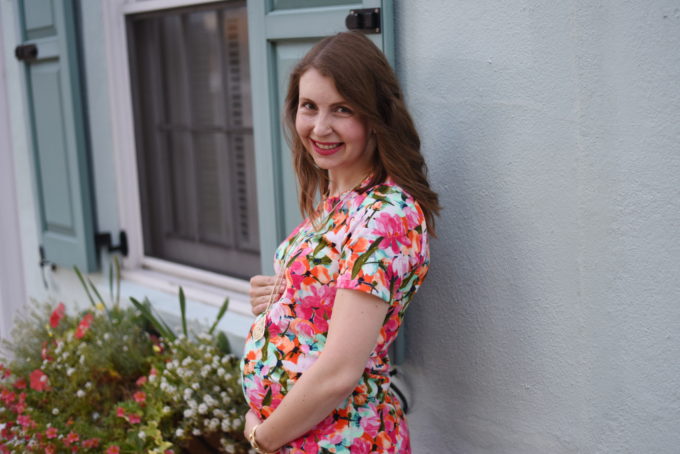 If you're looking for some cute maternity clothes for a special babymoon, a baby shower, or just everyday, definitely check out PinkBlush!
Disclosure: I was provided with a PinkBlush maternity dress in exchange for this blog feature. All opinions are my own!