I love seeing what books my friends are reading, so today I thought I'd share a couple of books I'm loving lately!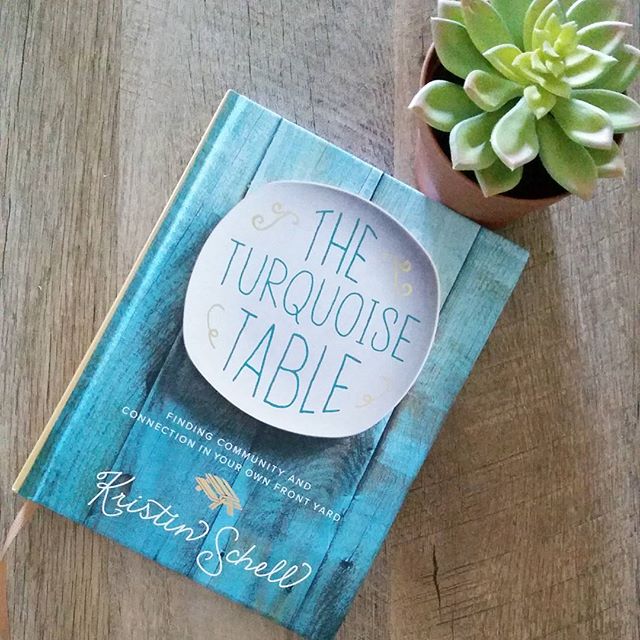 I just finished reading The Turquoise Table by Kristin Schell and I loved it! Whenever a new book on hospitality comes out, I always try to read it! This book is a quick read, but it's so inspiring! Love how pretty the cover is as well.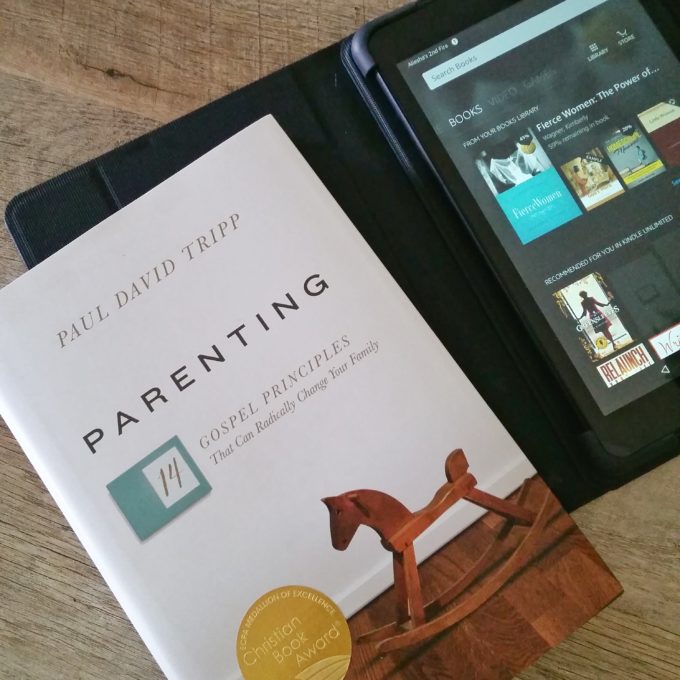 This week I started reading Parenting by Paul David Tripp. You guys, it's just the BEST parenting book I've ever read, and I'm not even finished with it! Rather than be focused on externals (as so many parenting books can be), Tripp demonstrates in very practical ways how the Gospel shapes our parenting every day.
I'm re-reading one of my favorite marriage books, Fierce Women by Kimberly Wagner. I love this book and it's challenged me SO much in my role as a wife!
I also wanted to mention that we're reading God's Names by Sally Michael as our morning devotional before we begin our schoolwork. I love how deep it is, while still being on my kids' levels and not being too long! There are a bunch more in the series, and we got this one to read next.
For our first read aloud for school this year, we're reading Red Sails to Capri, and the children are also listening to the audio book version of The Trumpet of the Swan!
A few weeks ago I finally had to replace my first generation Amazon Kindle Fire (now just called Amazon Fire). It lasted a long time… five years? I chose this one, and I'm so happy with it!
What are you currently reading?
ALIESHA CALDWELL IS A PARTICIPANT IN THE AMAZON SERVICES LLC ASSOCIATES PROGRAM, AN AFFILIATE ADVERTISING PROGRAM DESIGNED TO PROVIDE A MEANS FOR SITES TO EARN ADVERTISING FEES BY ADVERTISING AND LINKING TO AMAZON.COM.