Thank you to Evenflo for kindly sponsoring this post. All opinions are 100% honest & completely my own.
I got to play pretend this week. I got to pretend we were taking our new baby Jellybean on a walk down our favorite route this week! I was testing out our new Evenflo Pivot Travel System, and it was a delight to imagine going on family walks with our sweet new one!
As soon as we found out we were expecting this time, I realized we would need a new infant car seat and stroller system, since the car seat we used for the first four is now expired. I had my eye on this travel system from Evenflo because it comes with three main components: the stroller base, the infant car seat & base, and the carriage.  (This system is called Pivot.)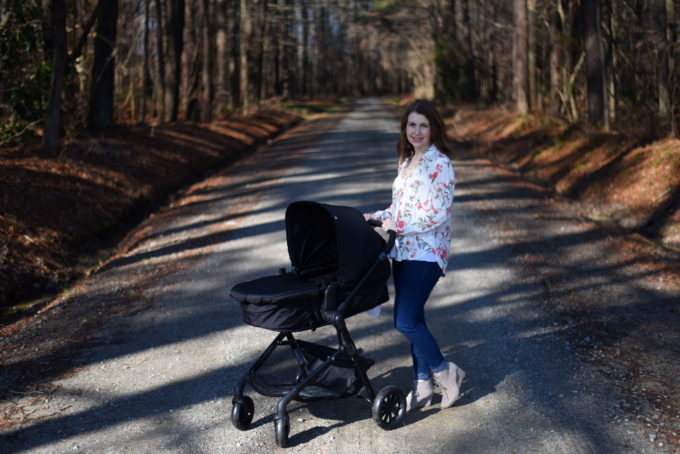 The carriage is awesome because it is positionable, and you can face it towards you or away from you. You can also change the angle as baby grows! I love the large canopy to provide shade from the sun! It will be perfect for all those family walks this fall!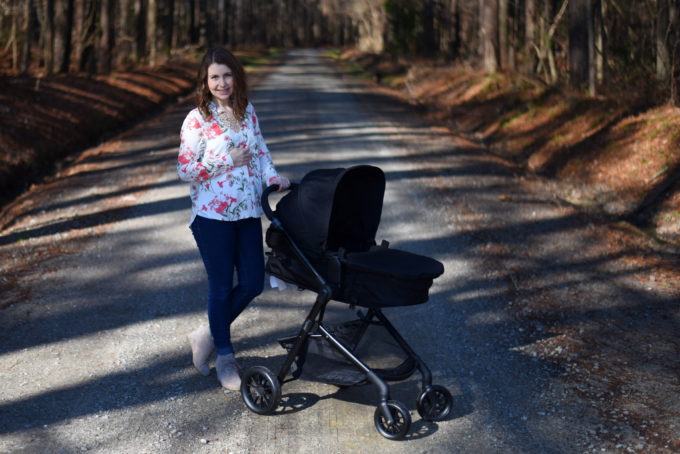 The stroller is easy to push and maneuver, and I love the storage basket beneath (easy to access)! I also love the cupholder!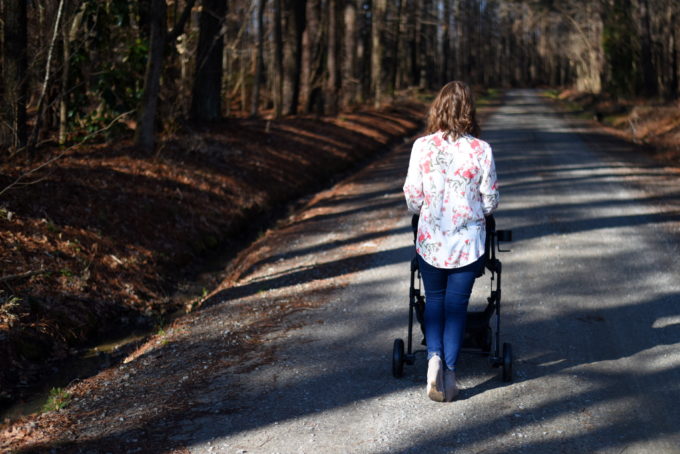 I'm seriously getting so excited to use my new travel system!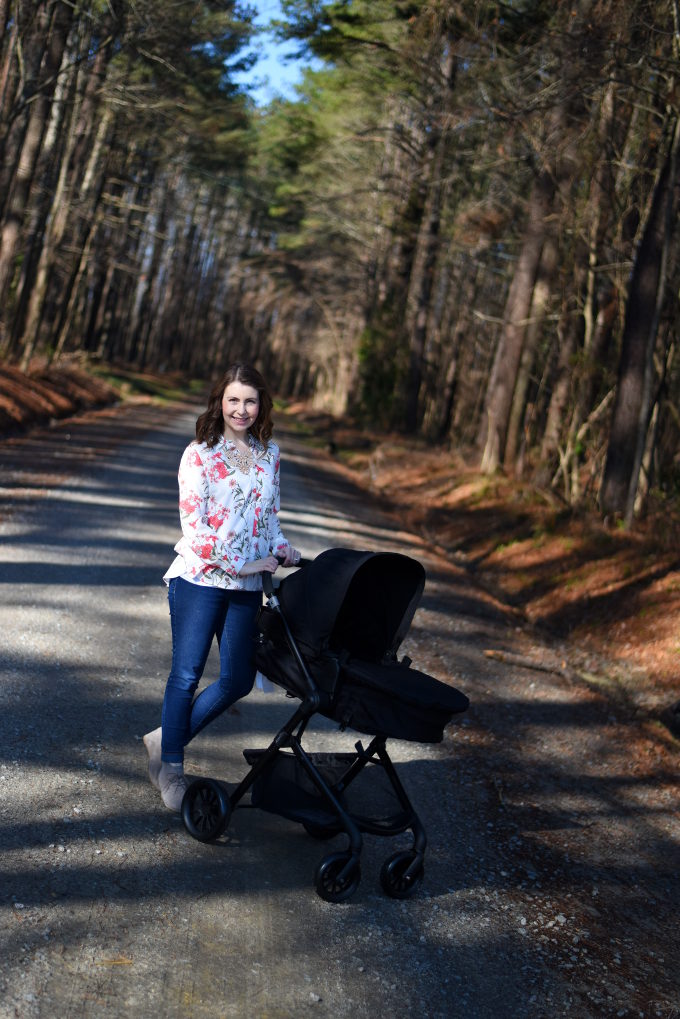 The infant car seat that comes with this Evenflo travel system is just wonderful! It is crash tested and meets or exceeds all federal safety standards, and I can trust that it is completely safe for my little one on the way!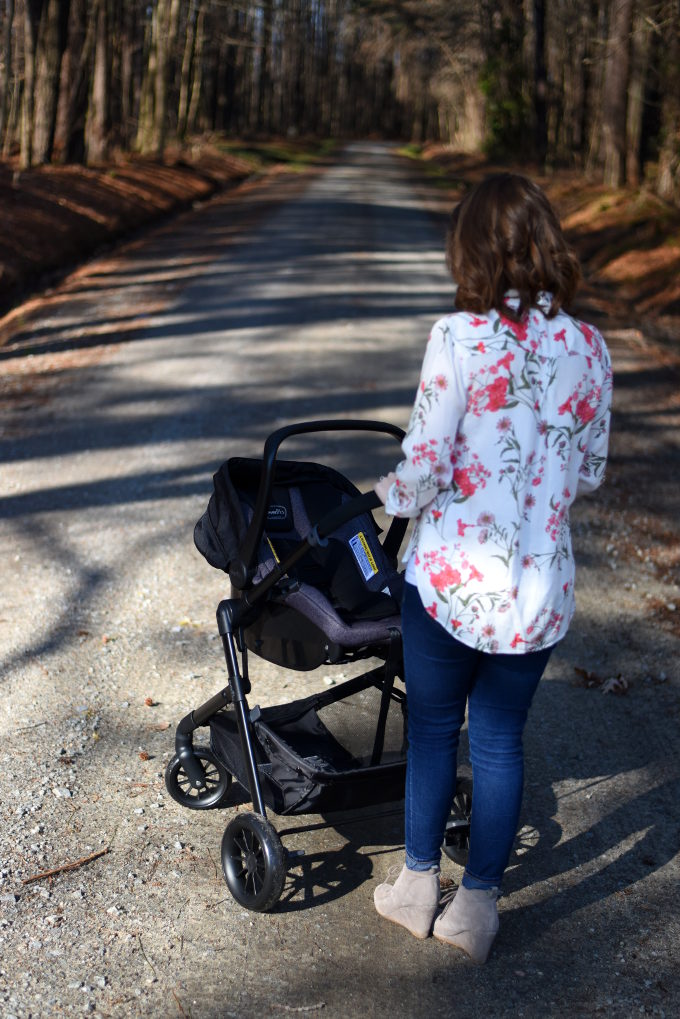 The car seat easily clicks into the stroller base so if baby is sleeping I can not disturb him or her! Love how easy that transition from car to stroller is.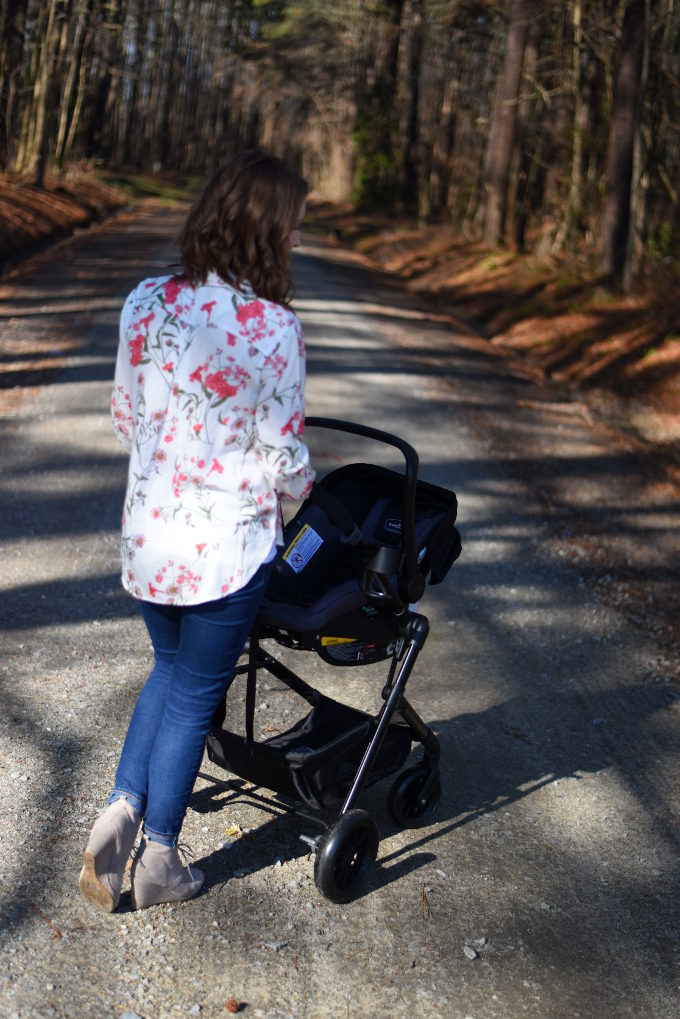 See this big smile? That's because I just realized that in a few months, I'll have an adorable, snuggly baby to buckle into this seat! And, since my babies tend to be "good sized" (in other words, rolly polly), I'm glad that this car seat is relatively light-weight on its own! It's strong and sturdy, for sure, but carrying it doesn't feel like a chore. That's a huge bonus when my babies tend to come out too big for newborn sized clothing!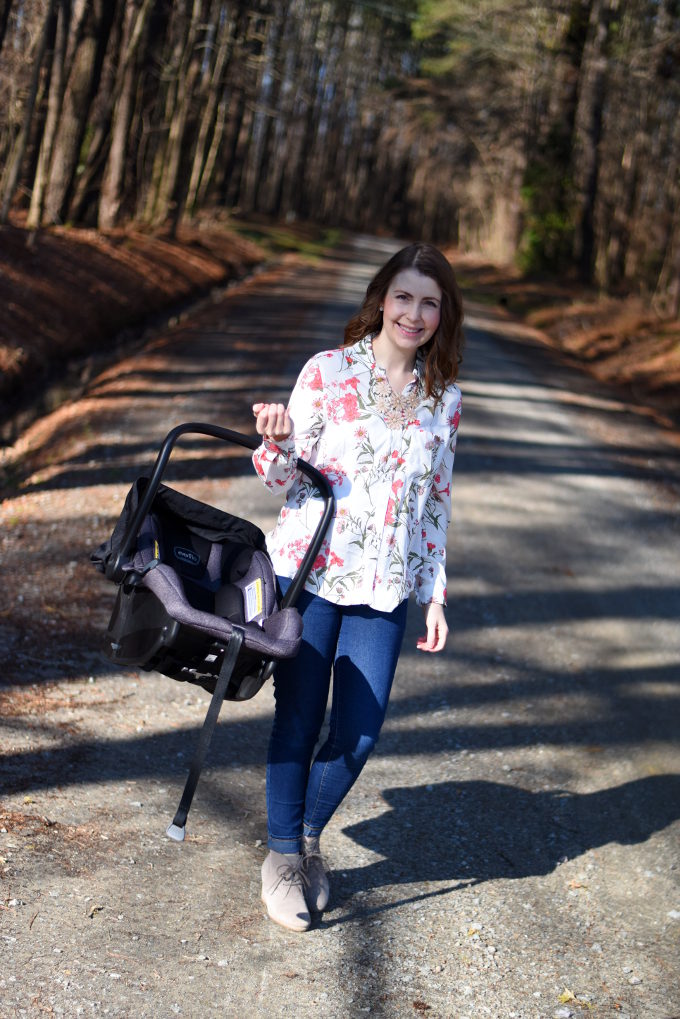 I love how easily the stroller folds up! It's like magic. So simple to do (and simple is a big selling point for this busy mom)! When folded up, it is very trim, too! I can easily fit it in the back hatch so it can go everywhere with us!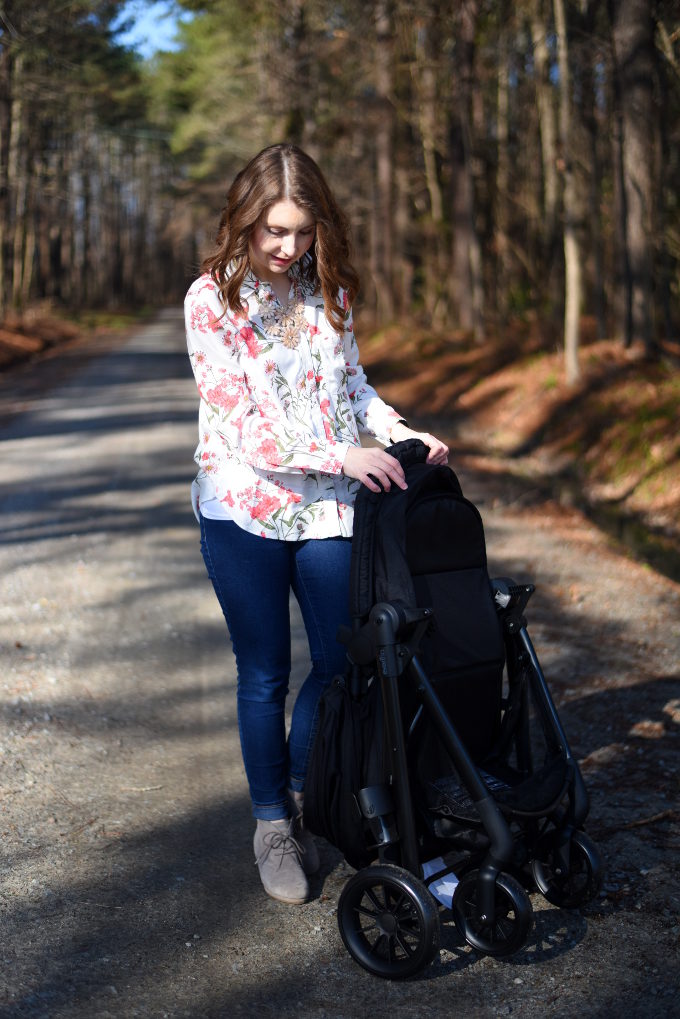 Getting our travel system is just one more thing we can check off our to-do list as we prepare for baby Jellybean's arrival! So excited to meet this little one and introduce him or her to our neighborhood!