… Tiebreaker!!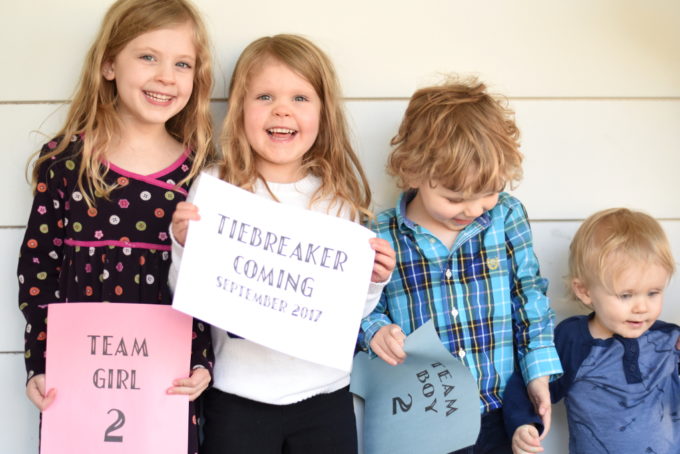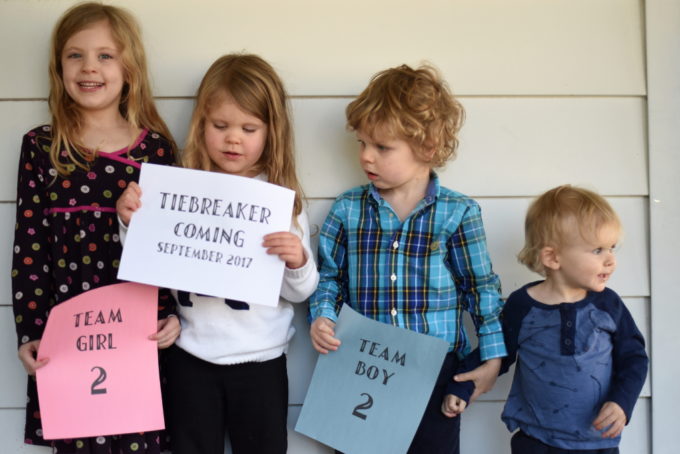 Yes… we are excited to announce that our tiebreaker baby is on the way!  Baby number FIVE will be SO loved by his or her big siblings, parents, cousins, grandparents, aunts, uncles, and church family.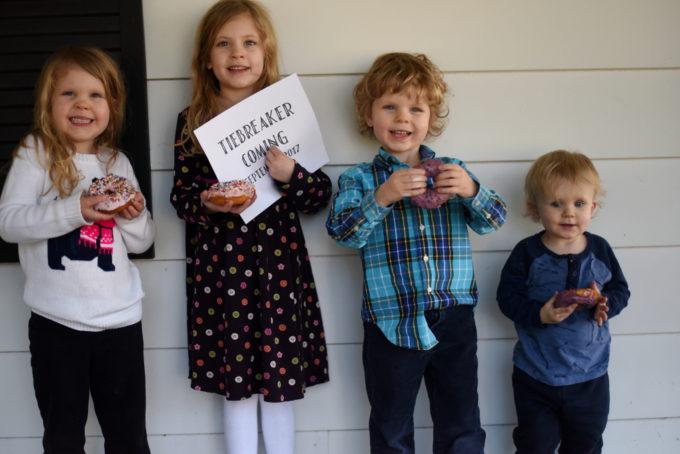 We are richly blessed.  And we all really love donuts too (hence the big smiles).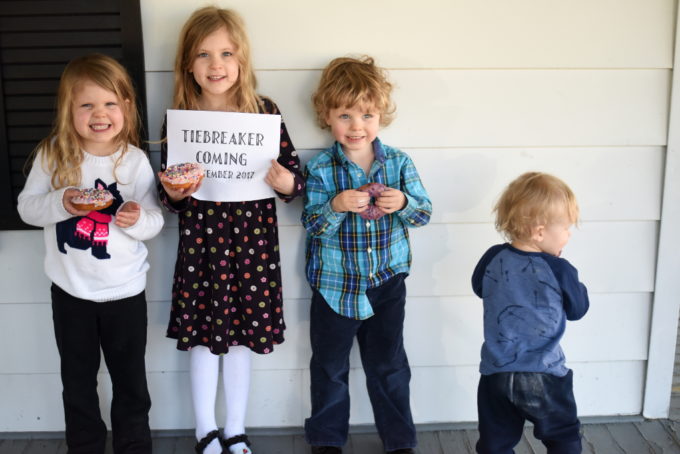 It was harder than I anticipated to get a proper photo!!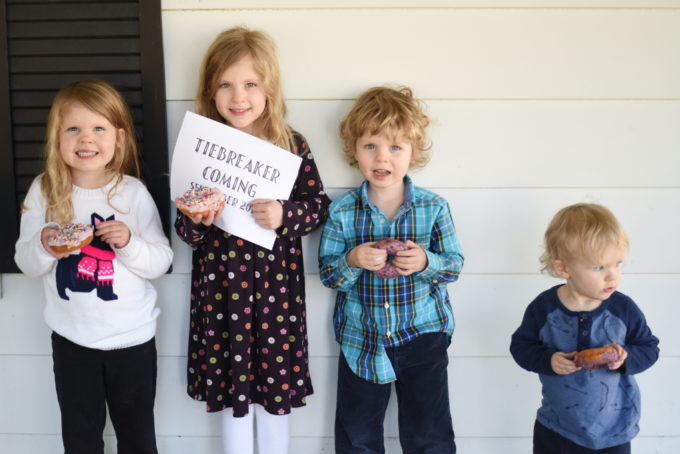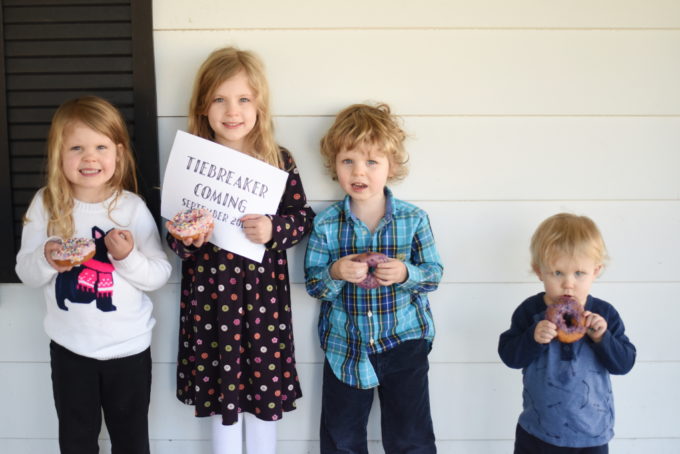 Theodore: "Okay, Mom, I've held this donut long enough! May I please eat it now??"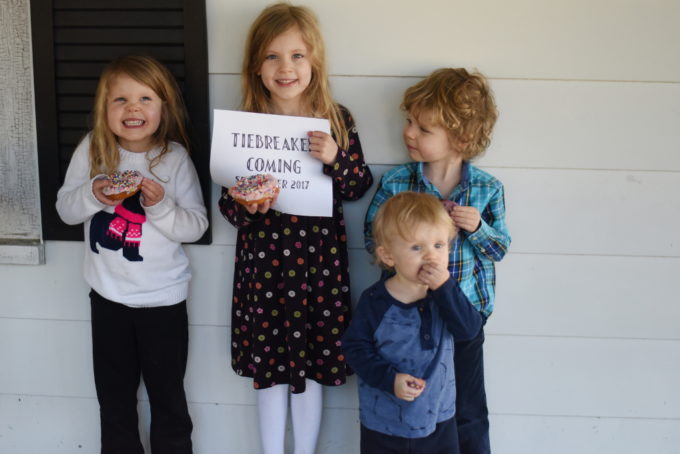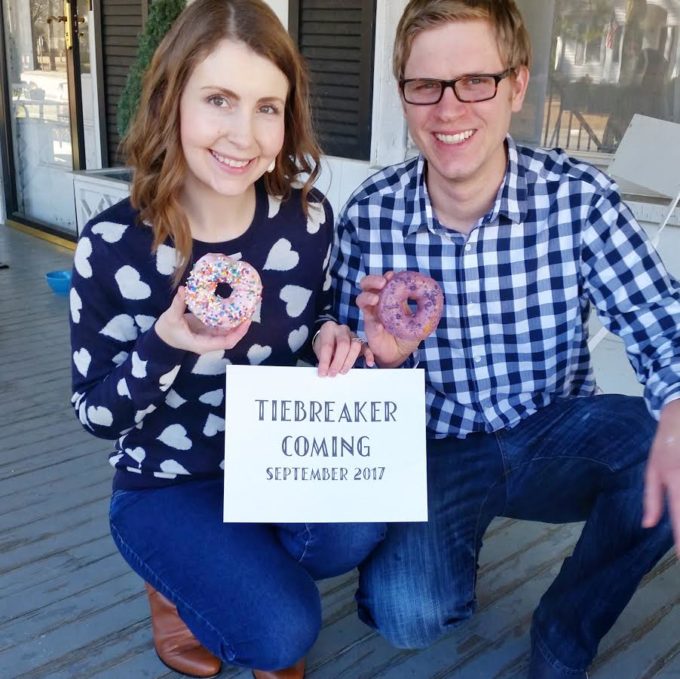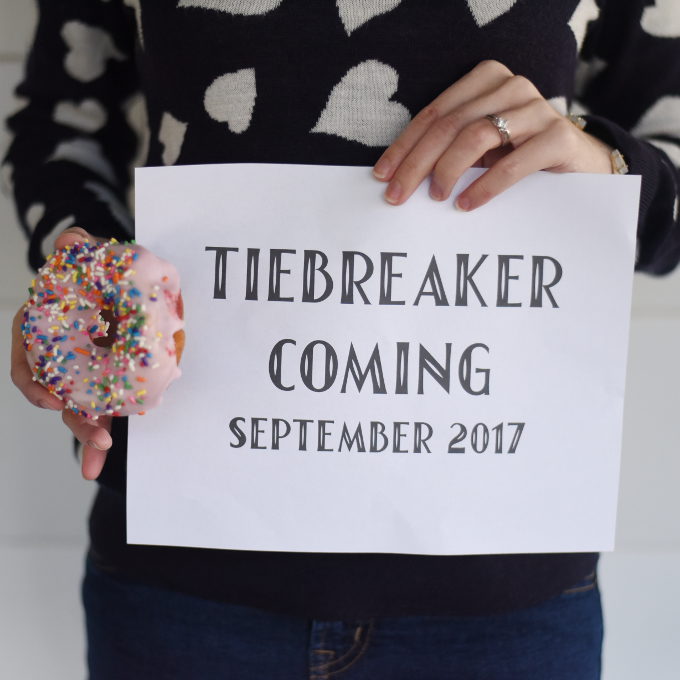 And I realize now that it looks like I'm announcing that our tiebreaker is "pink," but we actually won't know that for a while!  We will be finding out this time (I was outvoted!), but not until probably late March.
We took a video of us telling our exciting news to the children!  They were thrilled.

And more excitement…

Thank you for sharing in our joy… and for understanding why I haven't been blogging as much lately! Lots of "morning" (all day) sickness has kept me doing just the bare minimum lately and not a whole lot else.
Happy Monday!