I can't quite explain it, but this Christmas season has felt very different than Christmases past.  Maybe I've been sleep deprived or pregnant or both (ha!) almost every Christmas we've been married until now, so my memory of what those years entailed has faded.  (Yep, just did the math and this is the first Christmas since we've been married that I have not had a little baby or been expecting a baby.)
Anyway, this year has felt different because my ideas, goals, and expectations have changed.
We're doing less, but also more.
Less decorating… more memory making.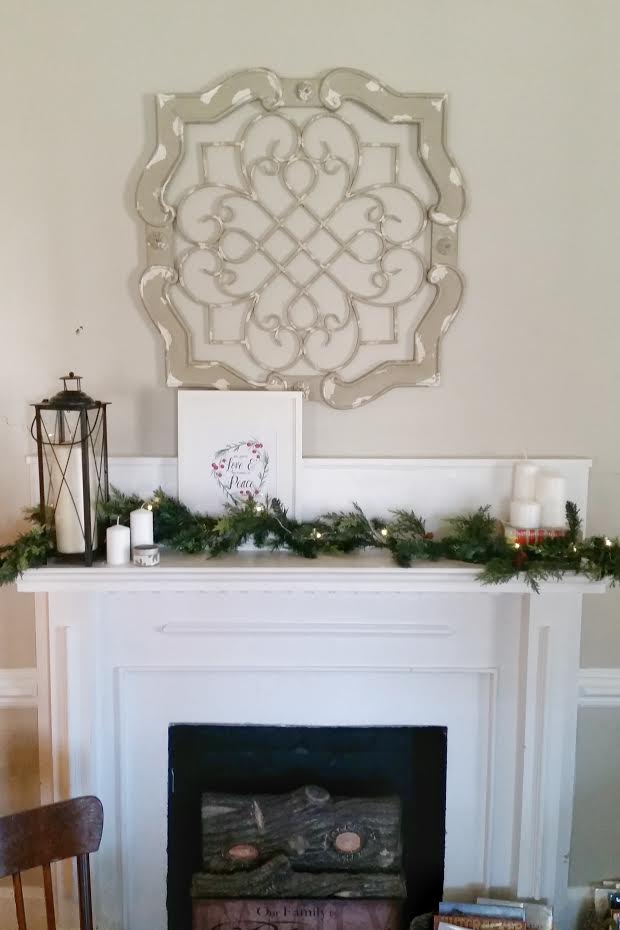 I have barely decorated the house this year, except for the tree and the mantel.  The kids don't seem to mind.  (I will get our stockings hung soon!)  We've instead spent our time making crafts, cookies, and memories.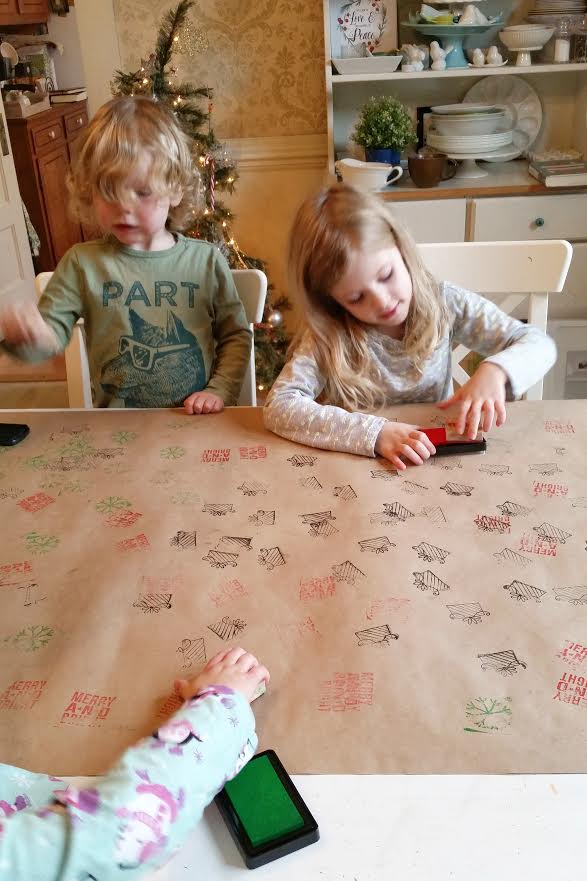 Less hustle… more snuggles.
We're staying in lots.  And drinking more hot chocolate than is probably healthy.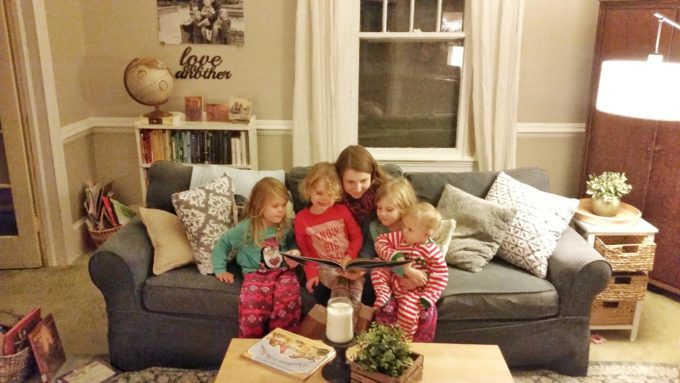 We're snuggling up with Christmas books before bed.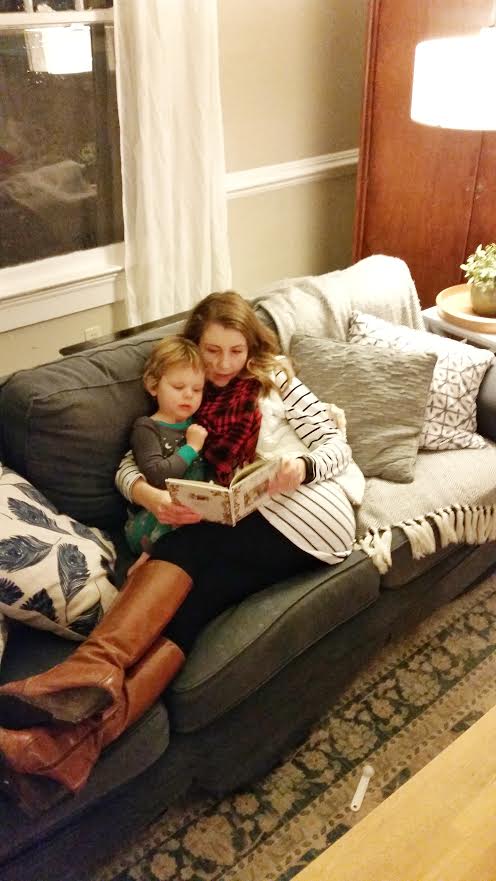 We're lingering on the couch in the mornings before breakfast.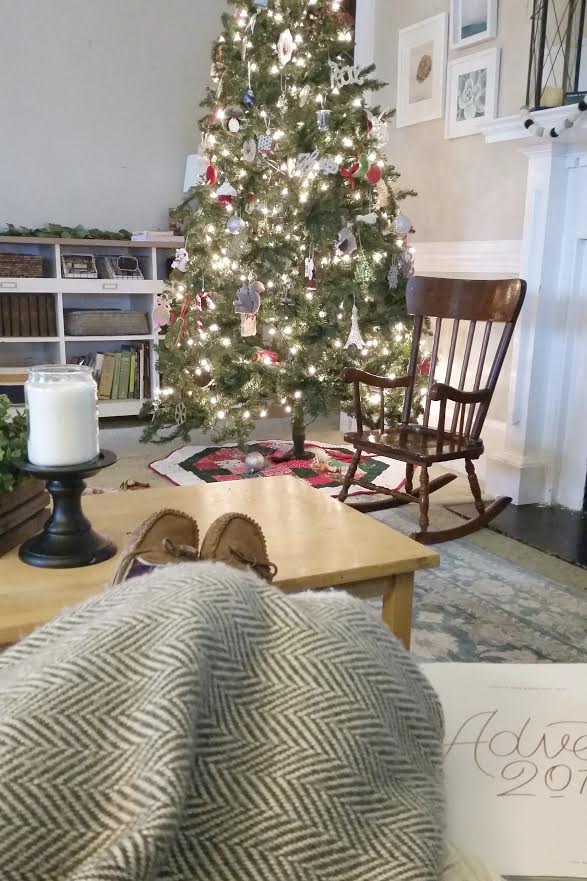 Less "have to's"… more "get to's."  
I'm taking things off my (mental) must-do list and making them purely optional.  We don't have to decorate cookies, but we get to.  We don't have to go to that event, but we can choose to if we want to!  It's making such a difference in my heart this season to view all of these activities, traditions, and events as optional fun things we can do.  I feel like a tremendous weight of obligation has been lifted this year!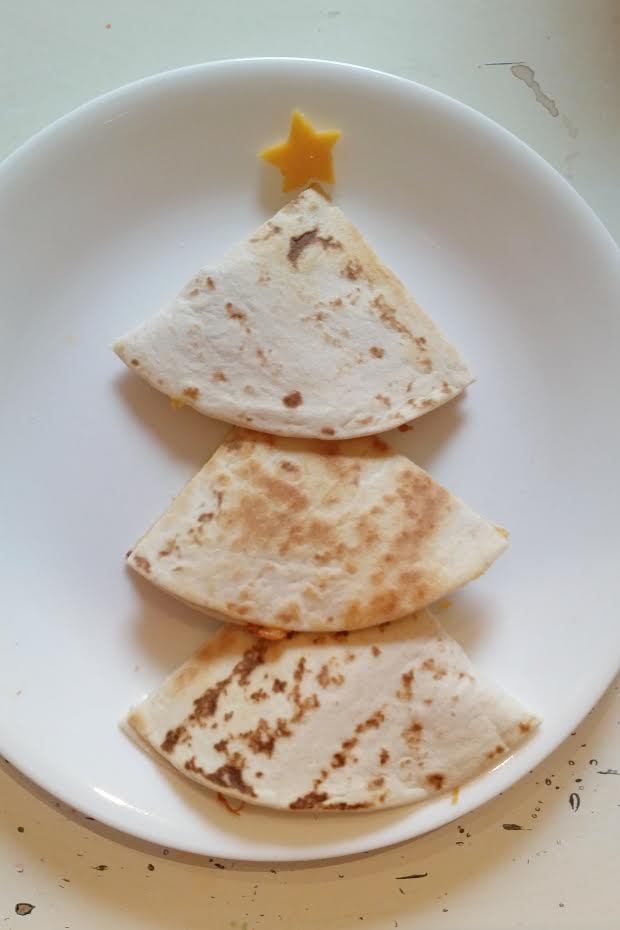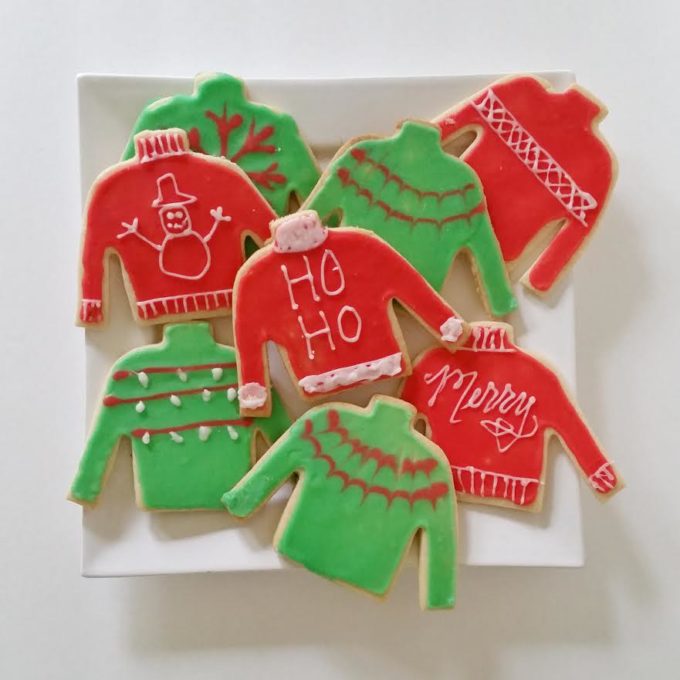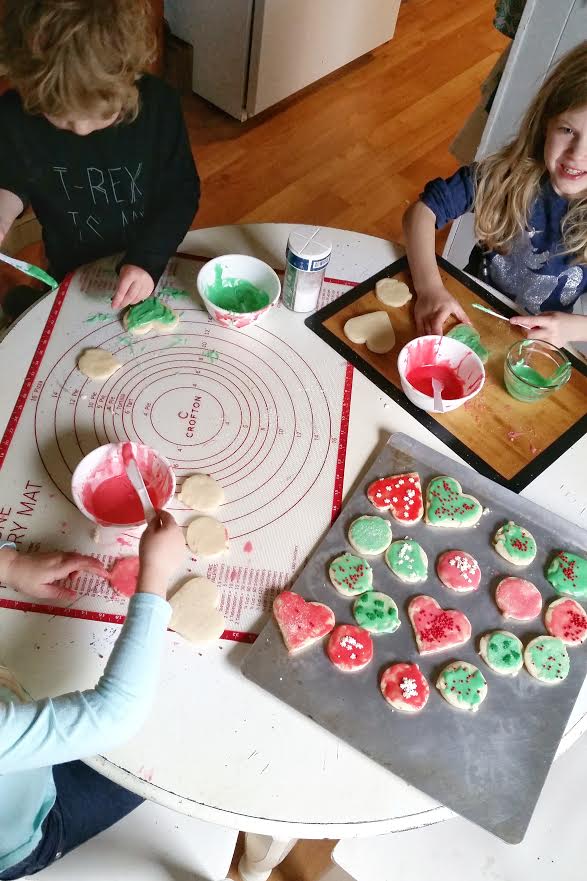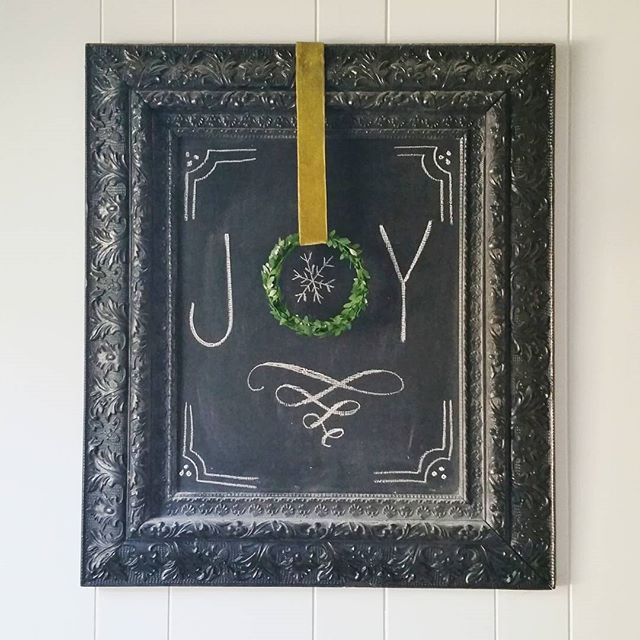 Less perfection… more fun.
I don't know if you can tell, but the kids decorated this little tree all by themselves one morning!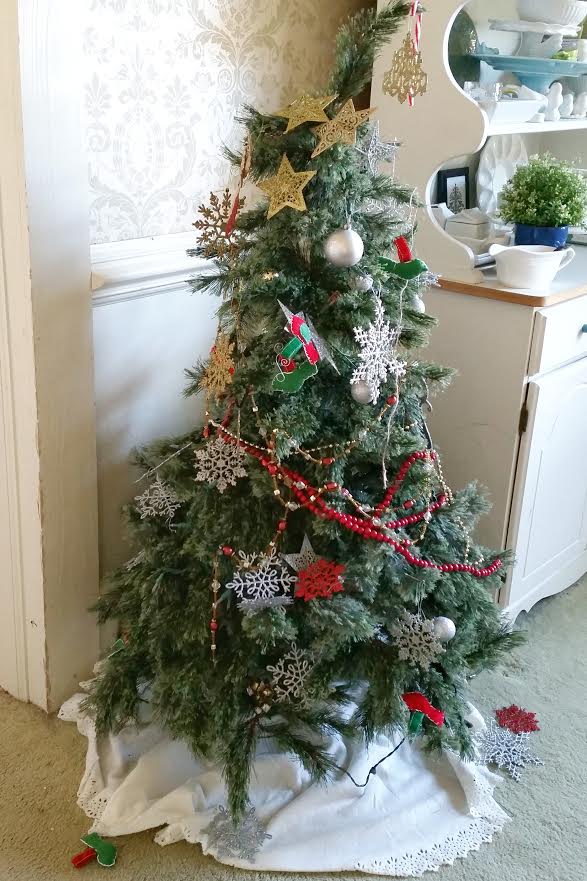 Less (no) school… more unschooling.  We are crafting more, practicing our scissor skills, and even writing a short story (Vera).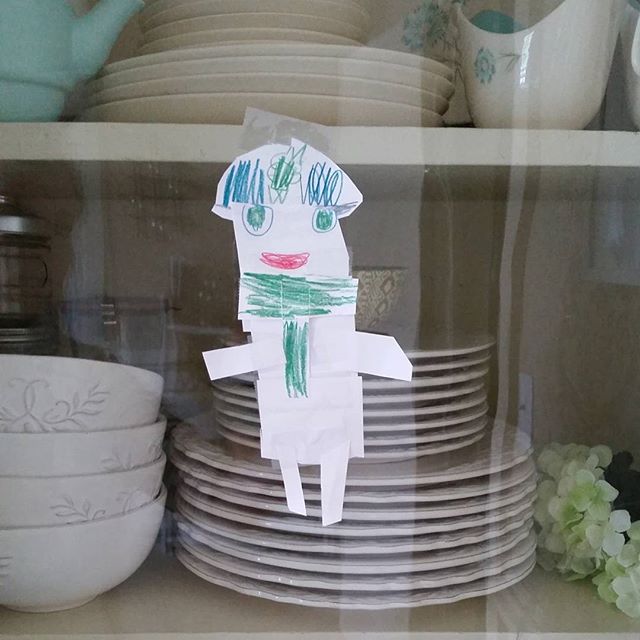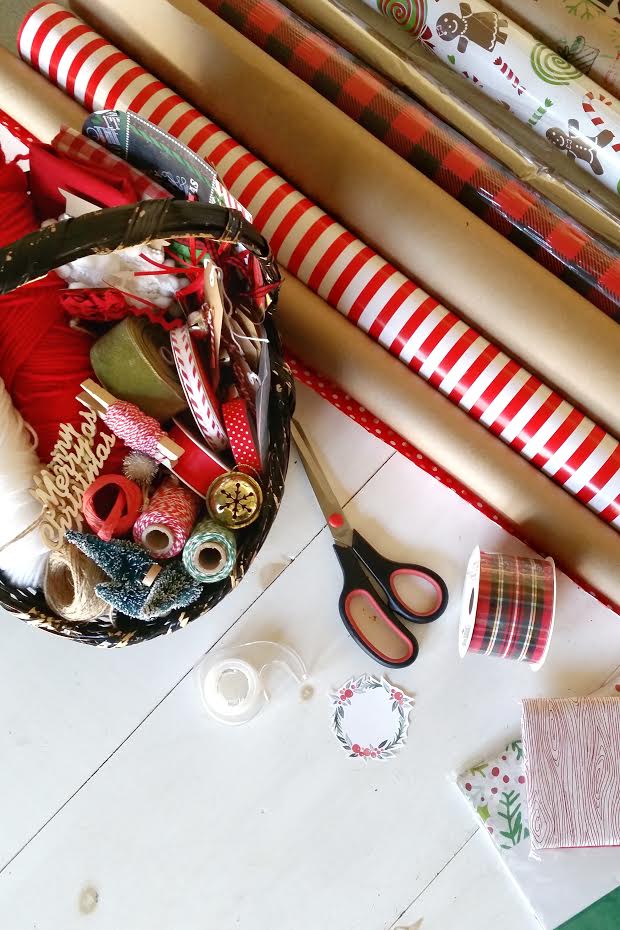 We're also practicing our climbing skills (Theodore).  Insert gasping emoji face here.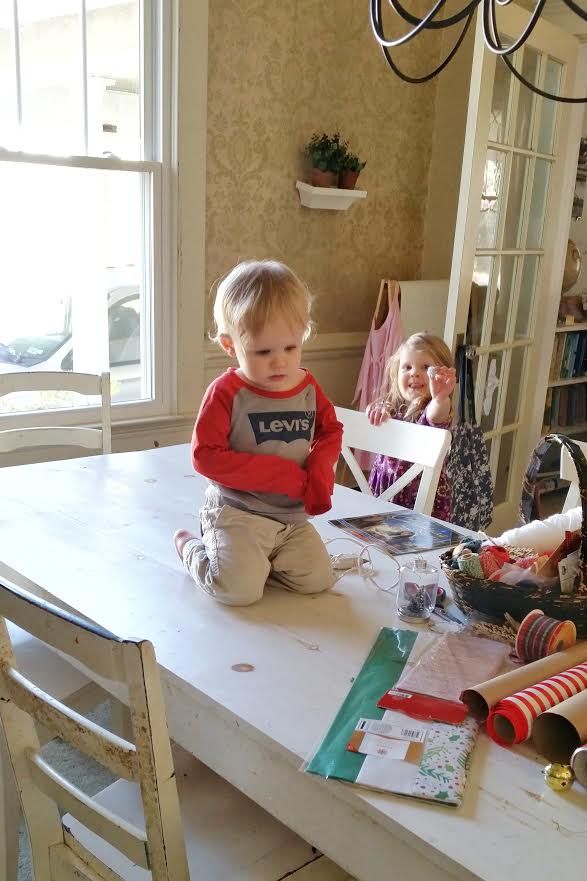 Less busyness… more time for Jesus.
We're doing Advent every morning right after breakfast.  We read the Bible and a story from The Jesus Story Book Bible with Tad, then we work on memorizing Luke 2:1-20.  (If you'd like to memorize it with your family as well, I created a free printable… NKJV… for you, which you can download for free here.)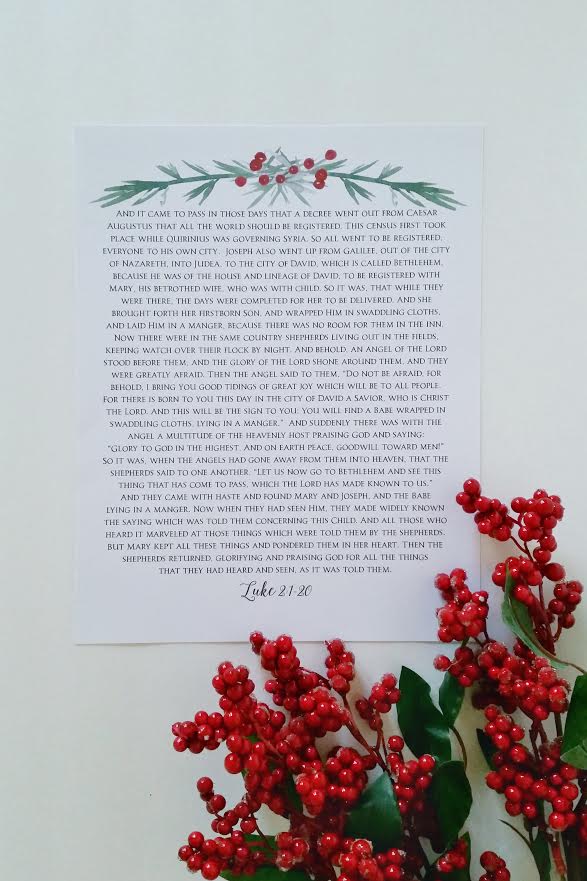 ---
I'm thankful for all of the Christmas memories we're making as a family this year.  Less is more, and that's perfect for us.
I'm treasuring my little ones and the gift it is to share Christ with them at Christmas!