I've made this delicious recipe twice in the last week!  The kids (and by "the kids," I mean "I") ate them so fast I had to make another batch.  Even Tad, who's not a huge fan of pumpkin (opposites attract?), liked them!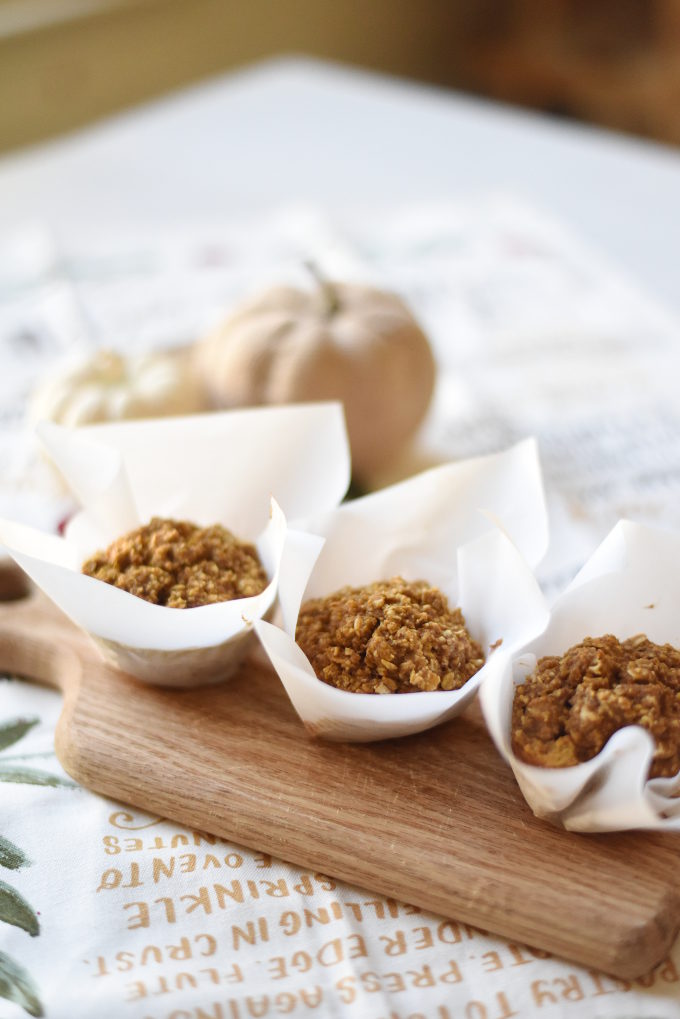 These healthy gluten-free pumpkin muffins are chewy, delicious, and have just the right amount of sweetness.  They are not cupcakes… they are healthy muffins!  You can feel good about eating them or feeding them to your kids.
But for my readers who have a sweet tooth, I do have a pumpkin cupcake recipe coming very soon.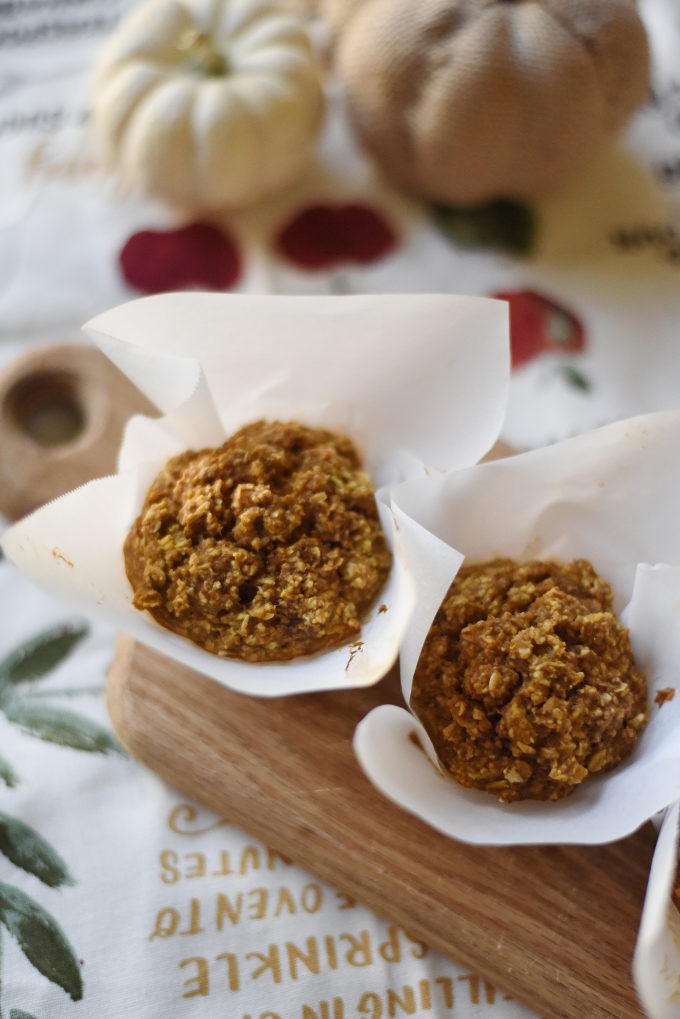 I love enjoying one of these muffins with breakfast on the weekend, or alongside a cup of coffee in the afternoon as a little treat during naptime.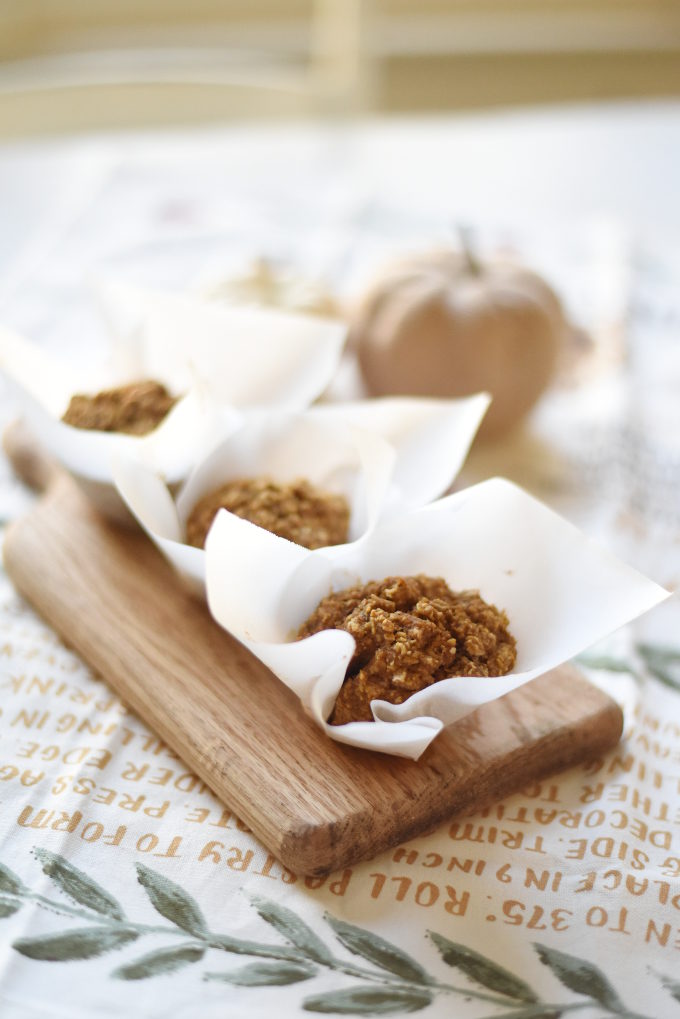 Healthy Pumpkin Muffins (One Bowl & Gluten-Free)
Author:
Aliesha @ Feathers in Our Nest
Ingredients
¼ cup coconut oil, melted
¾ cup unsweetened applesauce
½ cup milk
¼ cup maple syrup
2 eggs
1 tsp. vanilla extract
½ cup canned pumpkin
1½ cups oat flour (see notes)
½ cup old fashioned oats
½ tsp. salt
½ tsp. baking soda
2 tsp. pumpkin pie spice
Instructions
Line 12 muffin cups with liners. Preheat oven to 350 degrees.
In a large bowl, combine coconut oil, applesauce, milk, maple syrup, eggs, vanilla extract, and pumpkin.
Add the oat flour, old fashioned oats, salt, baking soda, and pumpkin pie spice. Stir just until combined.
Pour batter into 12 muffin tin cups.
Bake at 350 degrees for 25 minutes.
Notes
To make oat flour: In a food processor, whir 1½ cups old fashioned oats until it forms a fine flour. To ensure that these muffins are gluten-free, purchase gluten-free oats.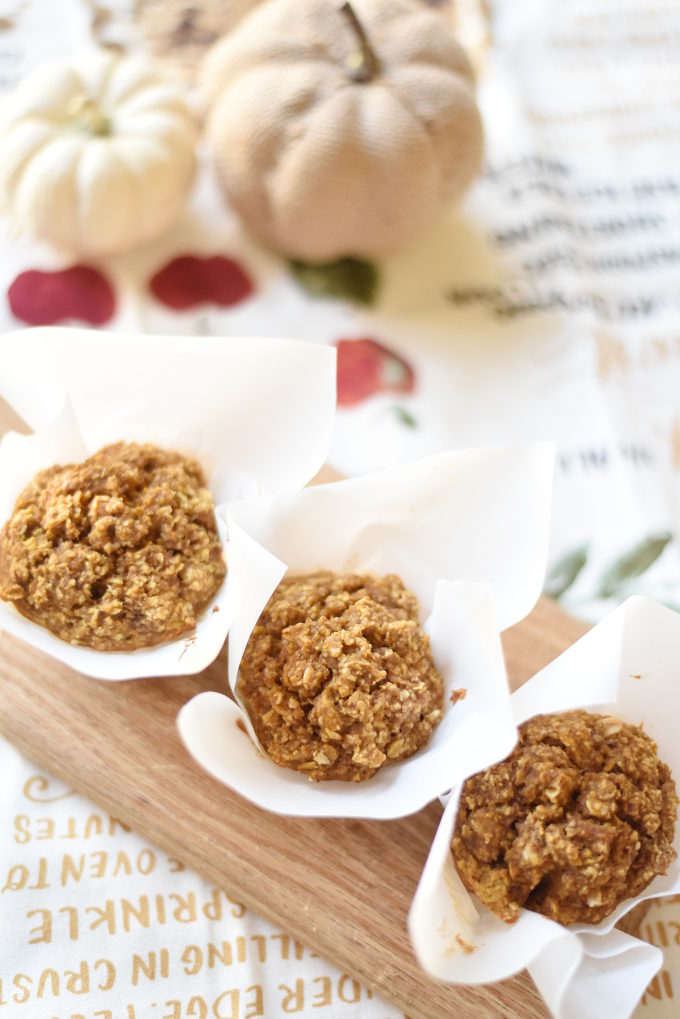 Leave me a comment or tag me on Instagram if you try this recipe!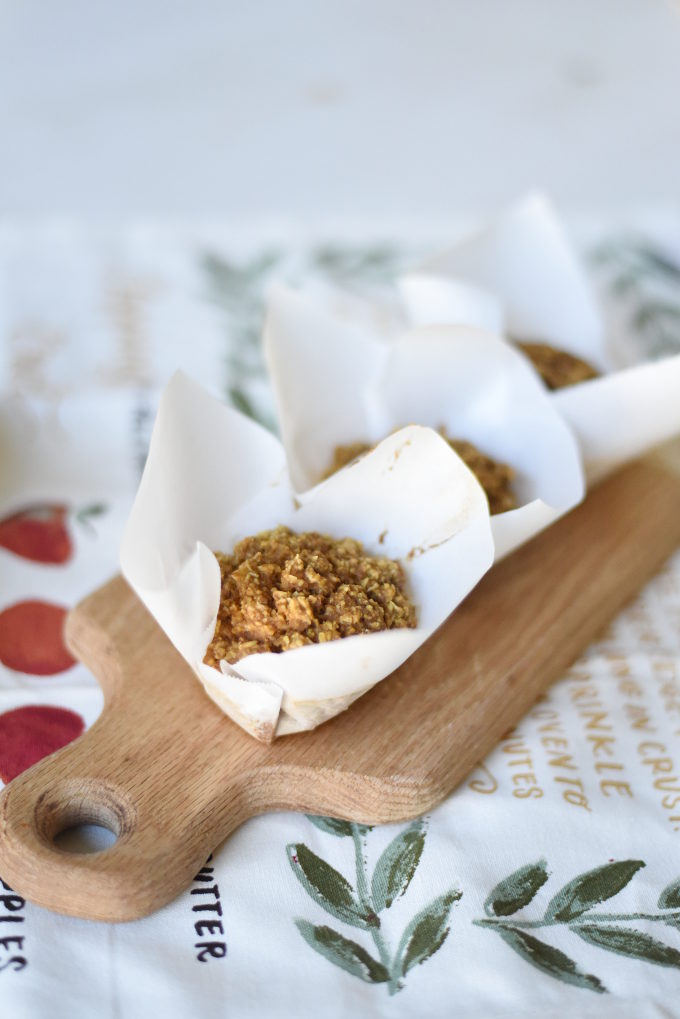 Enjoy!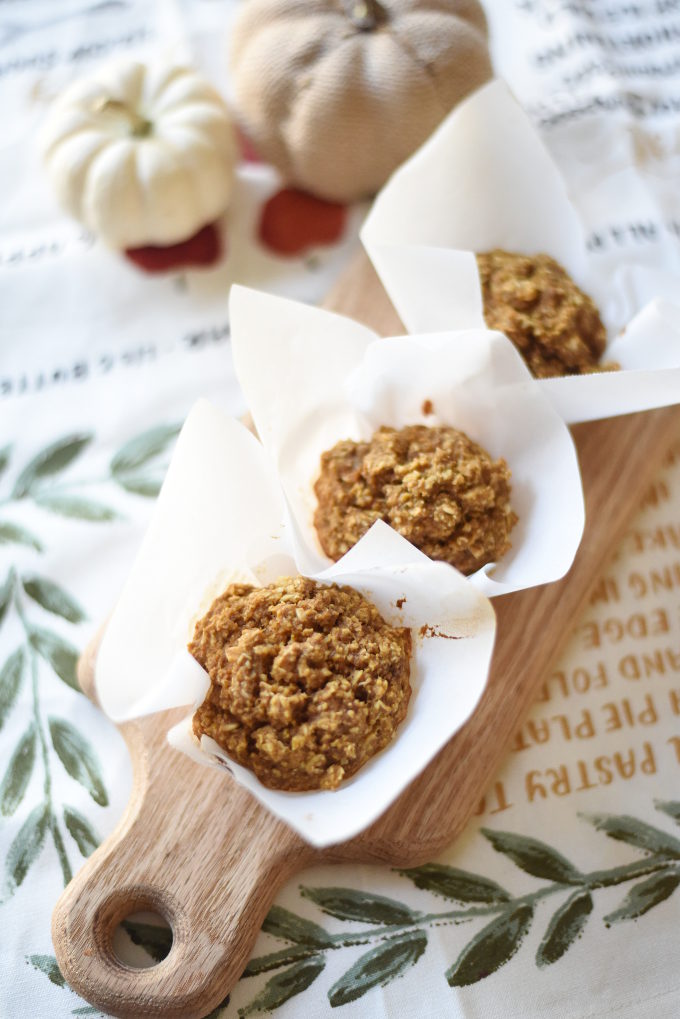 For more of our family's favorite recipes, visit this page!