So I've been sick all week with a raging sore throat.  Tad has taken such good care of me and the rest of the family while I've been resting!
I wanted to pop in and share a super fun sensory play activity that my kids did this week.  I kid you not… they played with this for close to three hours before lunch and then another two hours between naptime and dinner!  Aaaaamaaaazing.
The activity?  Water beads!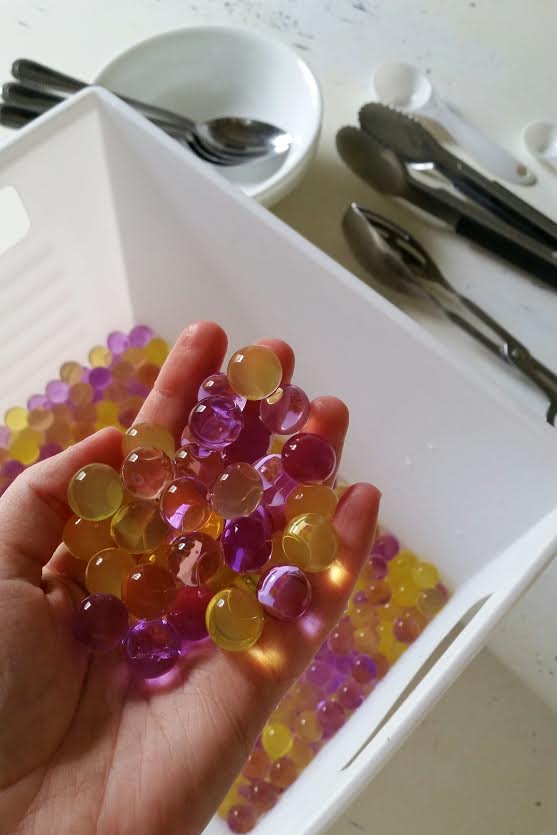 Water beads are a vase filler, but they make a really fun activity for toddlers (with supervision) and preschoolers!
They come in little bags and are very tiny, but when you add water, they grow to be the size of marbles. (This takes 4-6 hours, so plan ahead.)  They are squishy and translucent, and they are so much fun to play with!  I bought mine here (variety pack with twelve colors), and we just used two colors this week.  Each color packet makes about 1 quart.
I put them in a big container, and then set out a bunch of bowls, cups, spoons, and tongs, and just let them go to town!  They ended up getting out some of their play kitchen cookware as well and being quite creative in how they played with them.  (Obviously, if they were entertained for close to five hours!)
You can keep hydrating the same beads for a while and reusing them.  Eventually they'll wear out (so I hear), but then you just make some more!
Just thought I'd share this with you in case you need a good rainy day activity too!
Feel free to pin for later.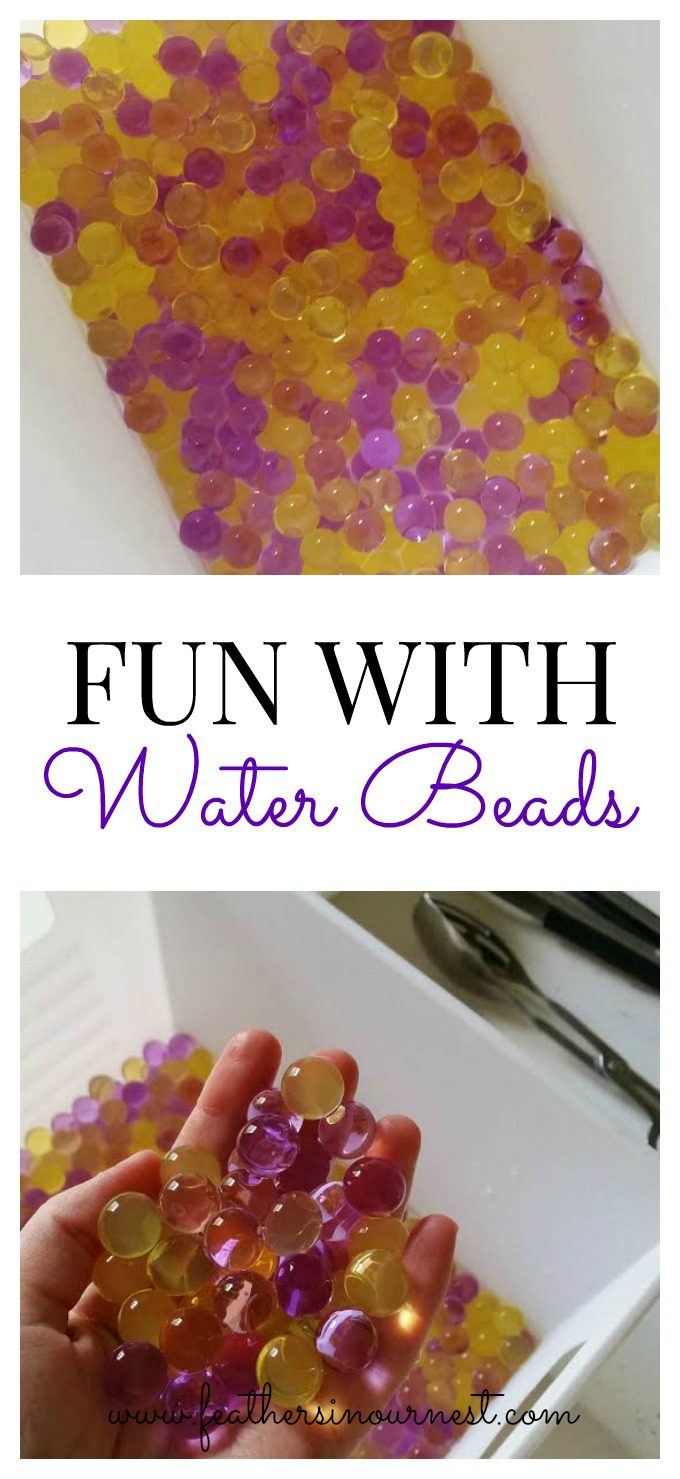 Aliesha Caldwell is a participant in the Amazon Services LLC Associates Program, an affiliate advertising program designed to provide a means for sites to earn advertising fees by advertising and linking to amazon.com.