We celebrated Cordelia turning four with a family party the weekend before her birthday.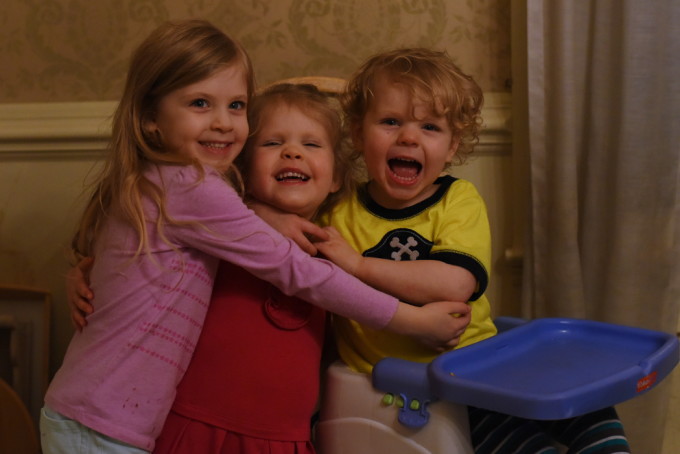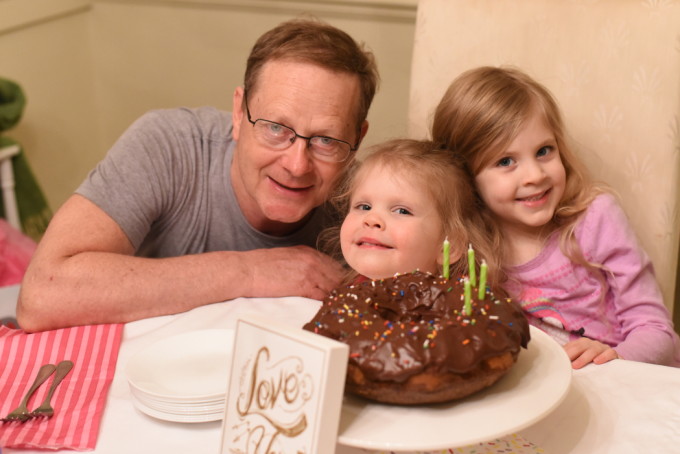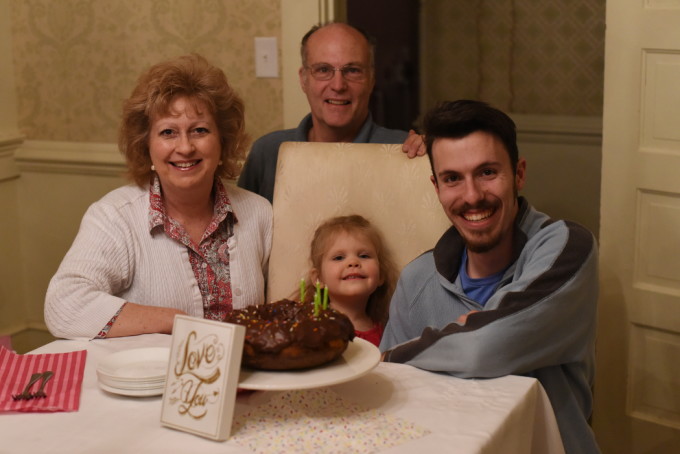 I made a donut cake for her!  (Pound cake + bundt pan + chocolate ganache + sprinkles)
On her actual birthday, we invited a few of her little friends over for a milk and donuts party!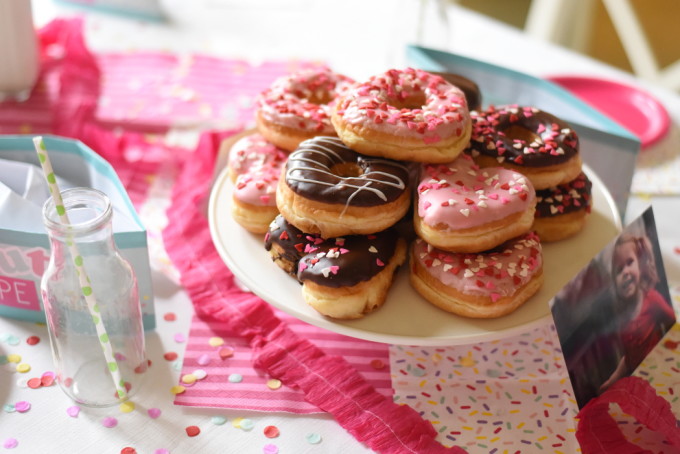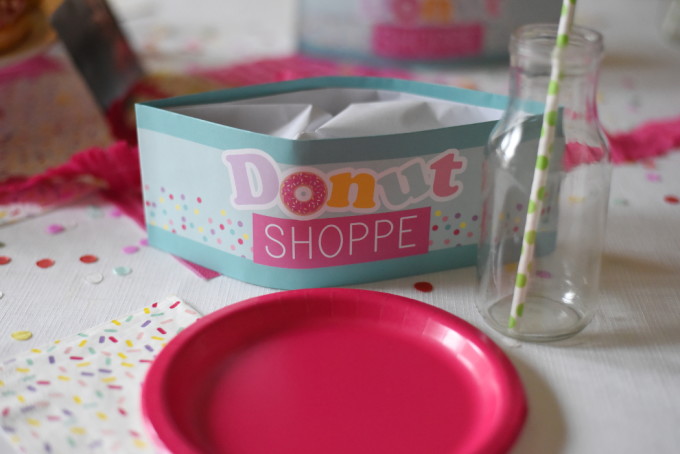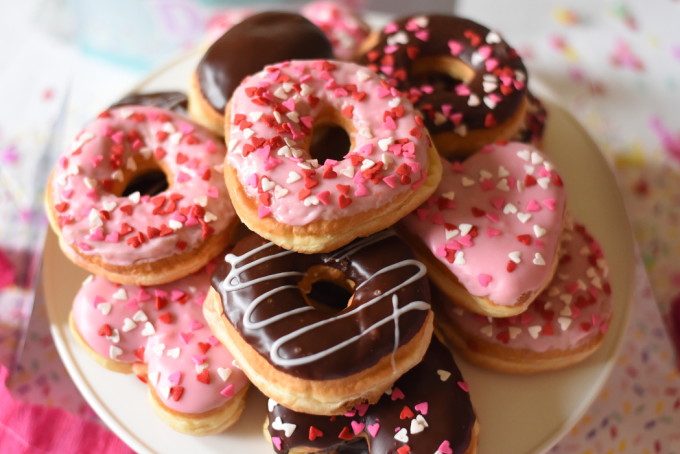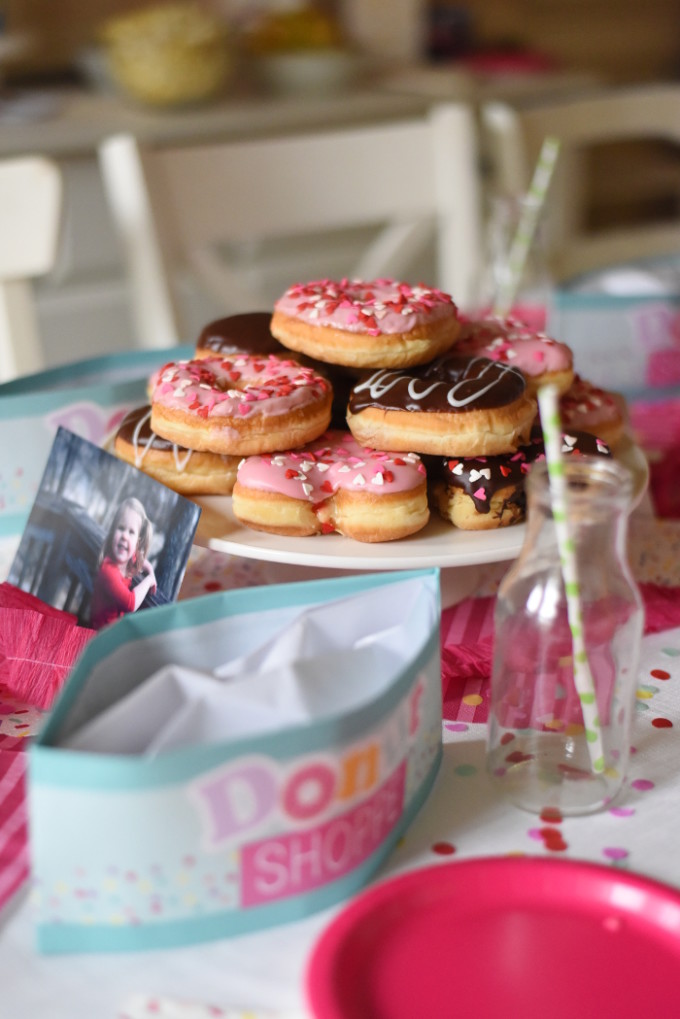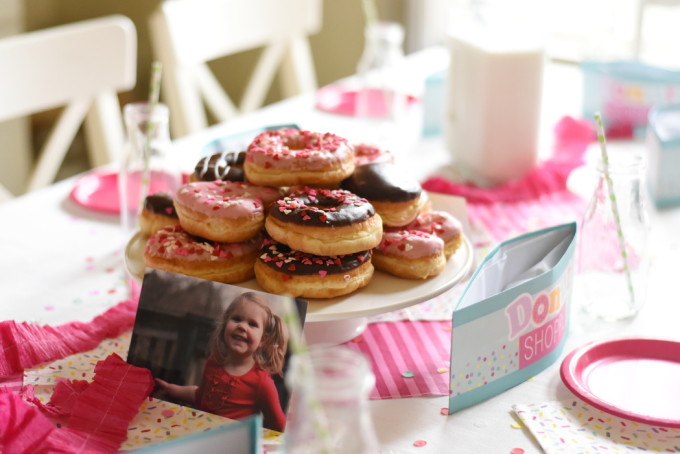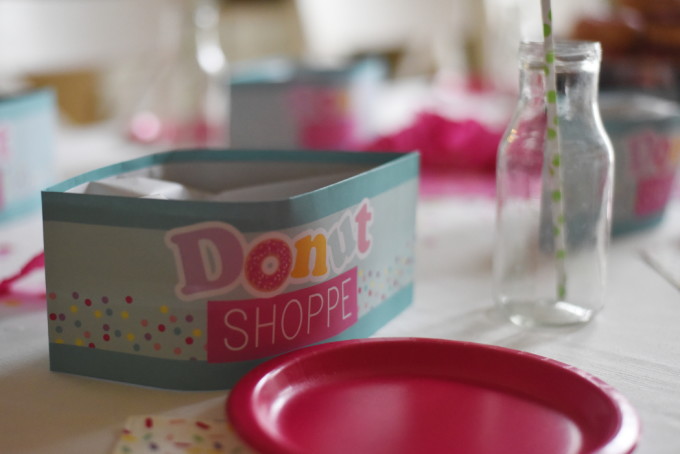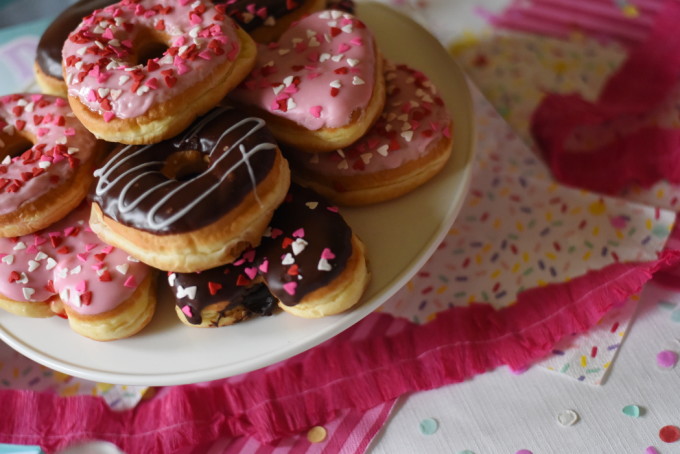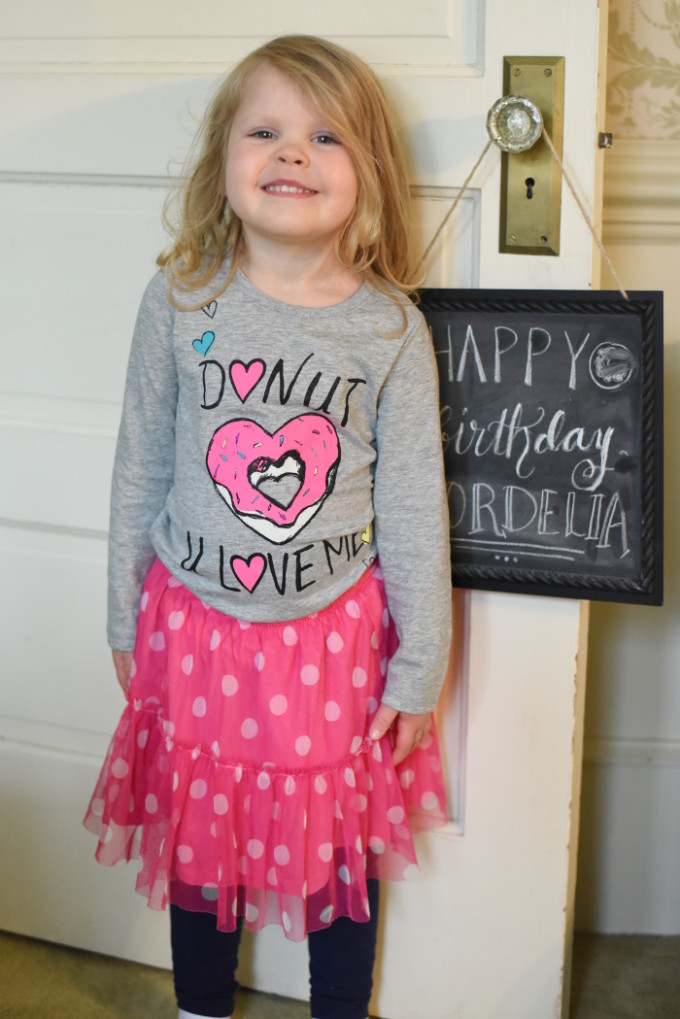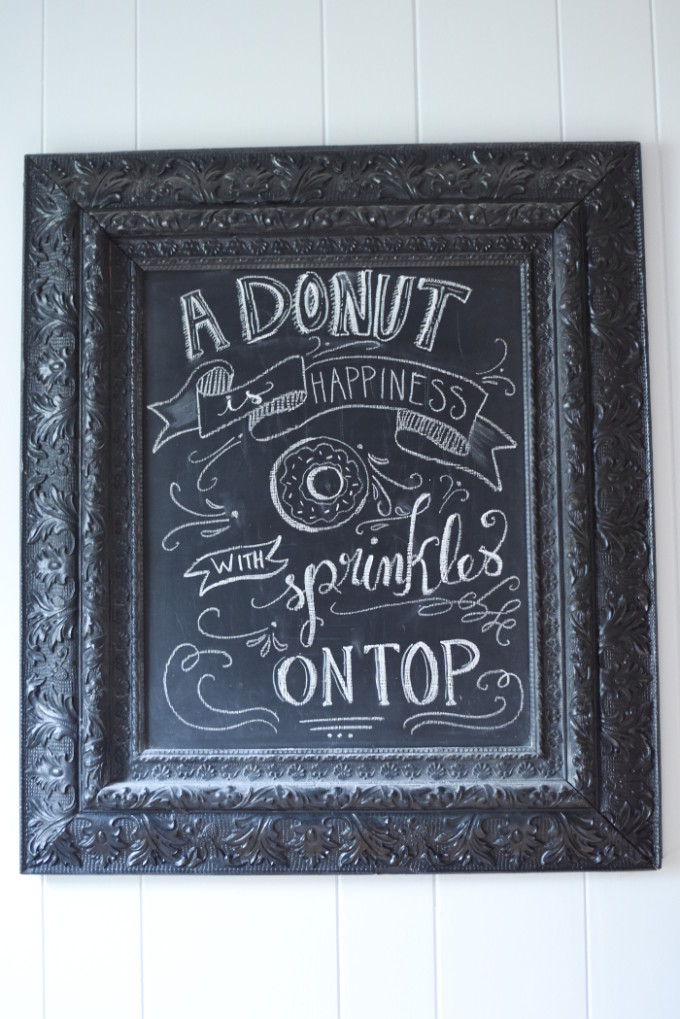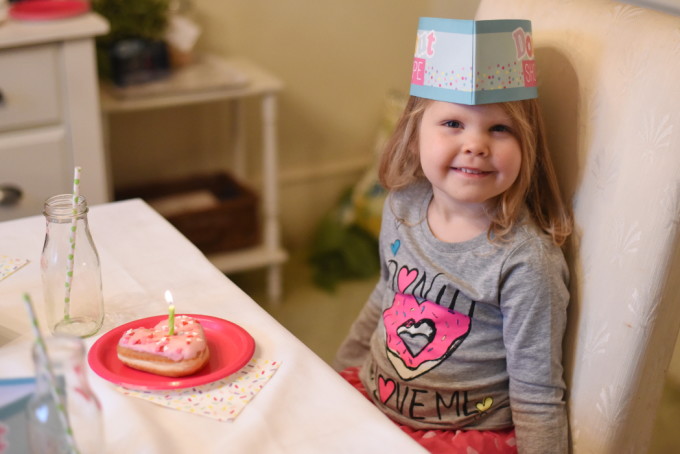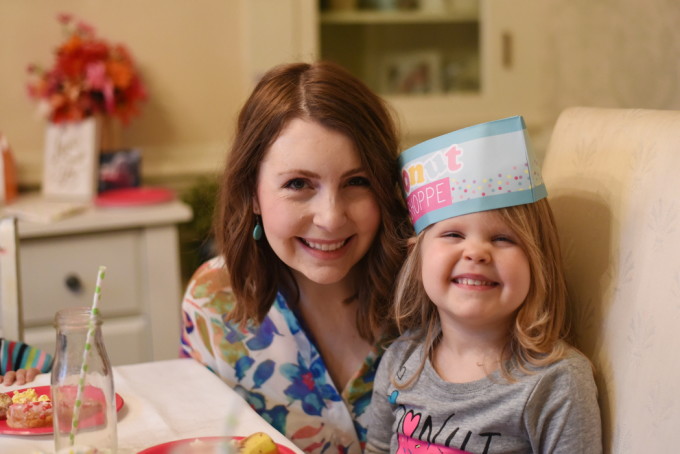 We hope Cordelia felt celebrated and loved! We sure are thankful she's our girl!!
Donut Party Sources:
hats / plates / napkins