This week we once again celebrated Cow Appreciation Day at Chick-fil-A!  They graciously give you a meal combo when you dress up like a cow, so our family always has a great time participating!  My kids were so excited about it this year.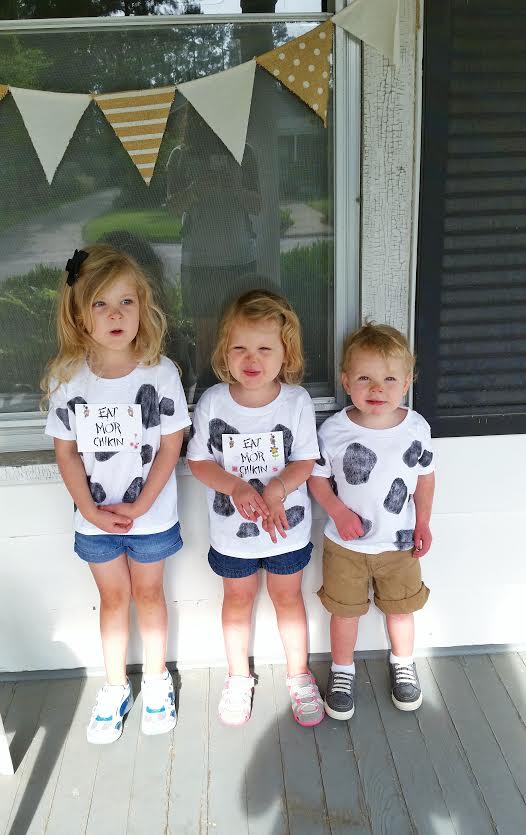 My mom made their shirts this year, which was so much simpler for me than cutting out black spots for everyone, which is what I usually do.  We had cow masks leftover from another event, so those completed the outfits!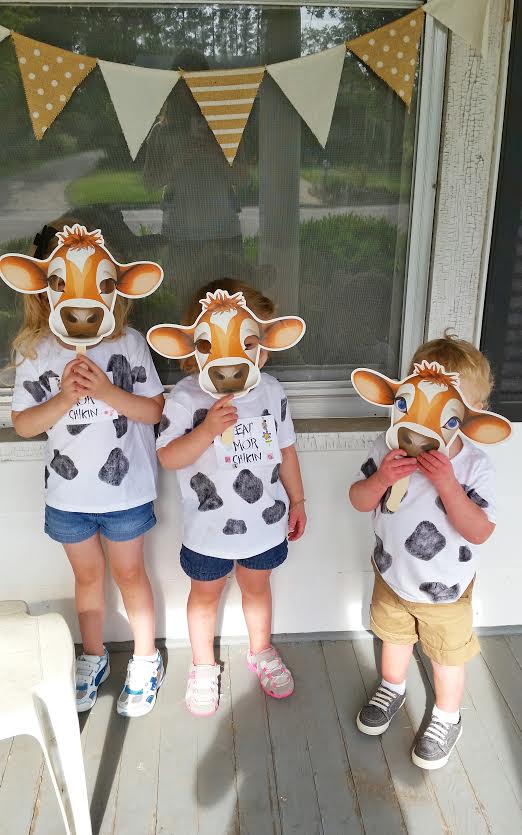 I loved their braided tails!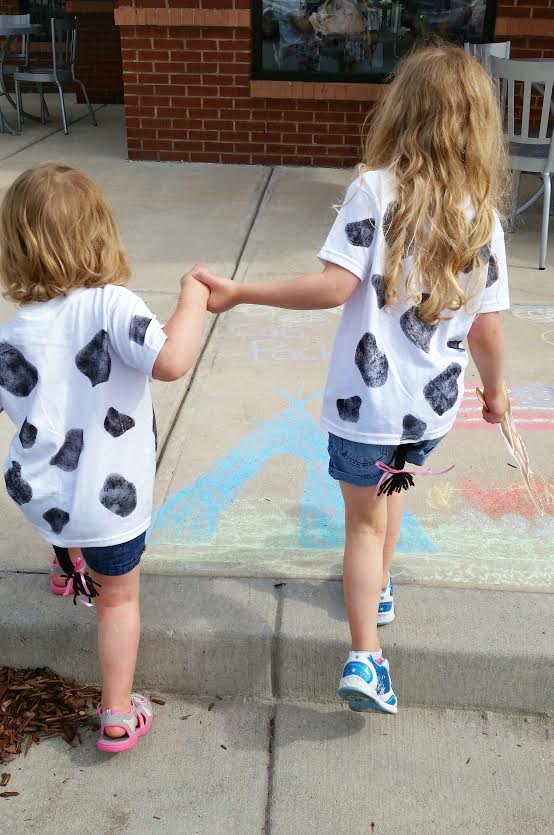 We met a bunch of our friends for breakfast (6 moms and 10 kids in all, I believe!).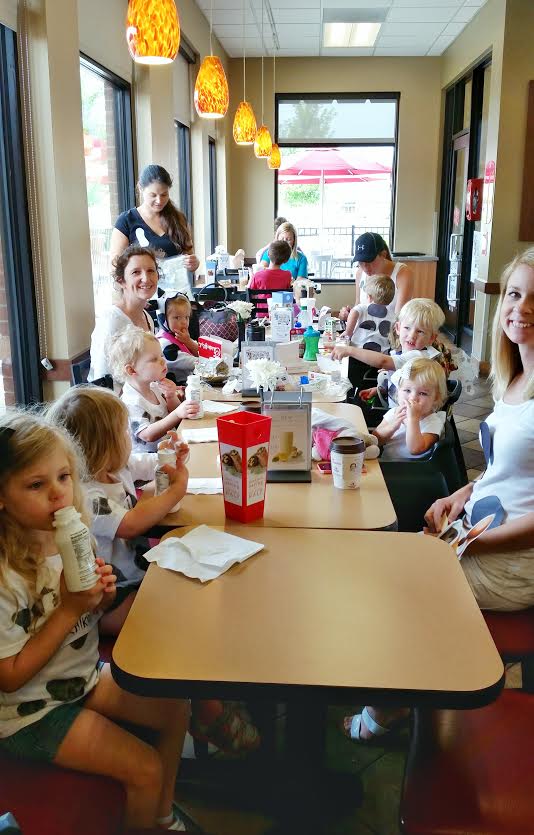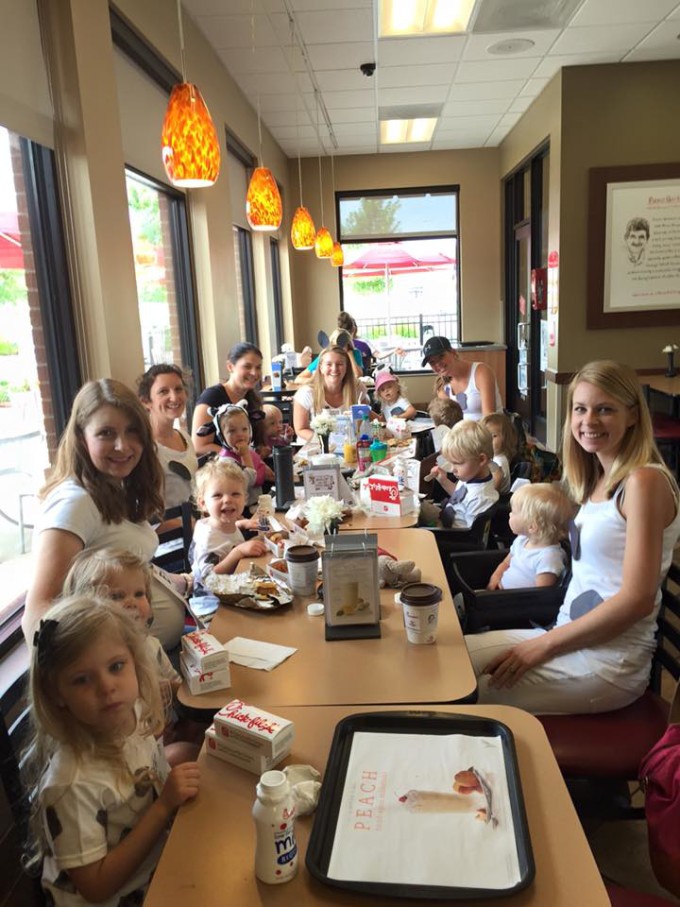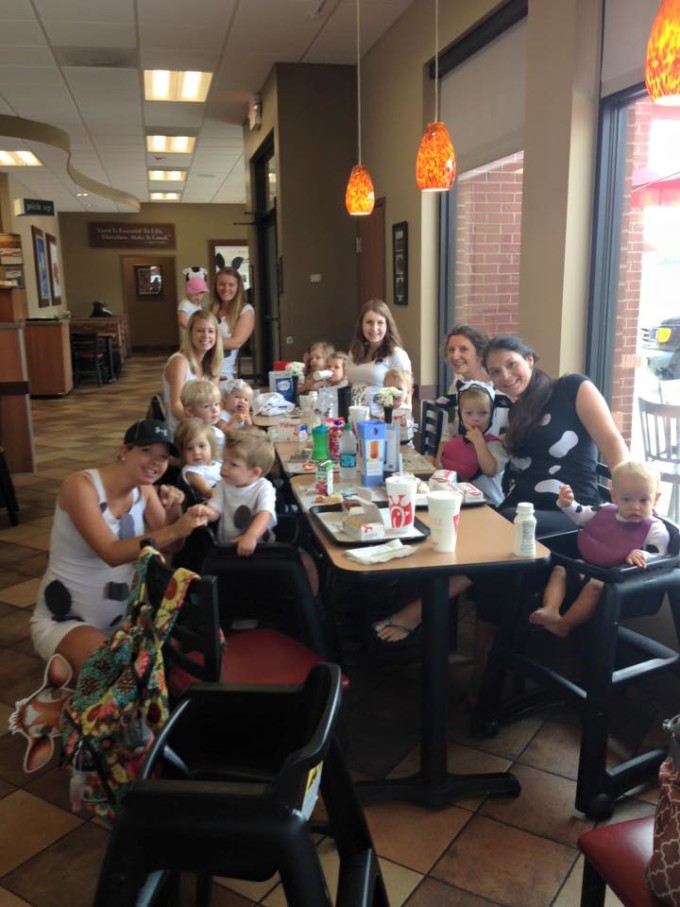 The girls were completely enamored with the big cows!  Jude hung back for a second, but he soon became interested too.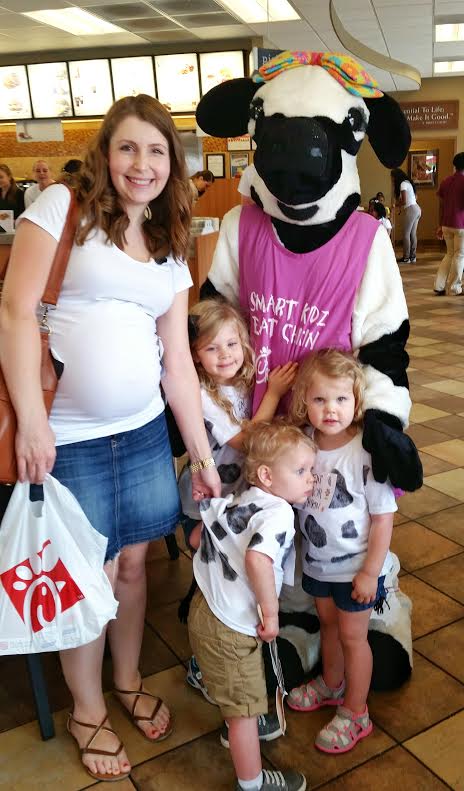 Vera kept giving this cow a hug!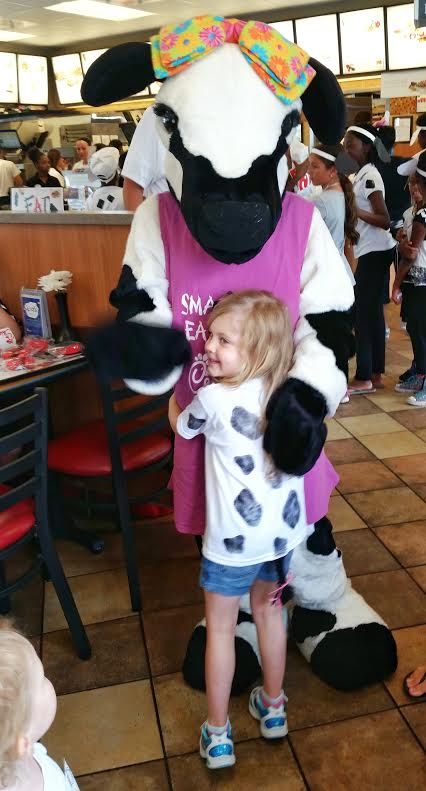 We let all the kids play on the play place for a while, then (don't judge), a few of us went to another Chick-fil-A in town for lunch!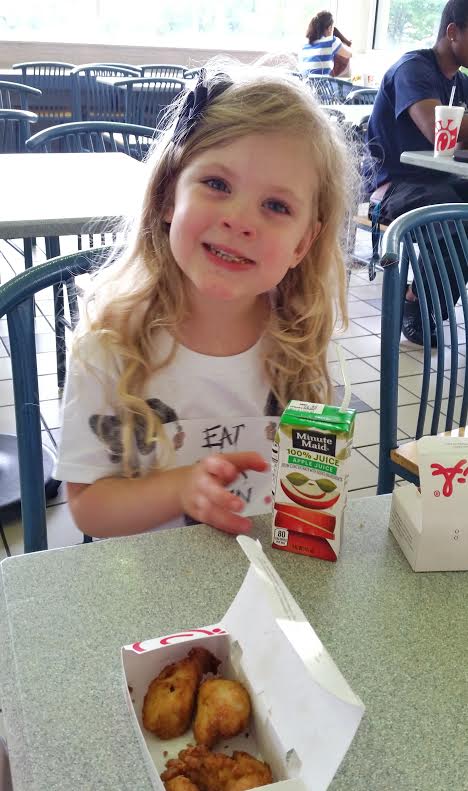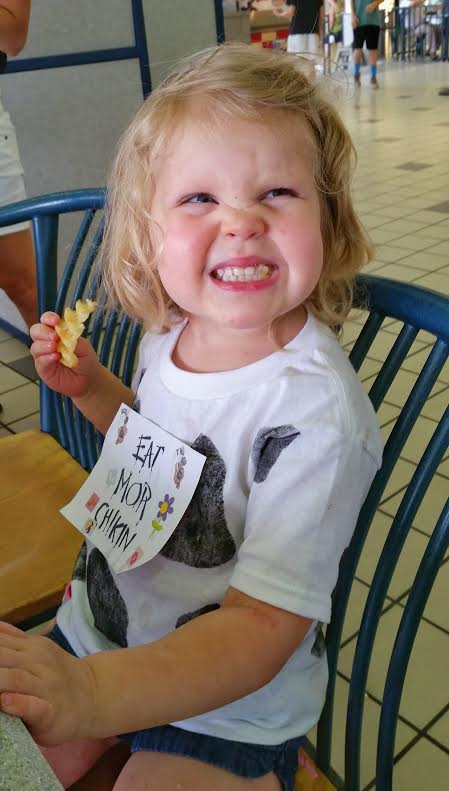 The kids were excited to meet another cow there too!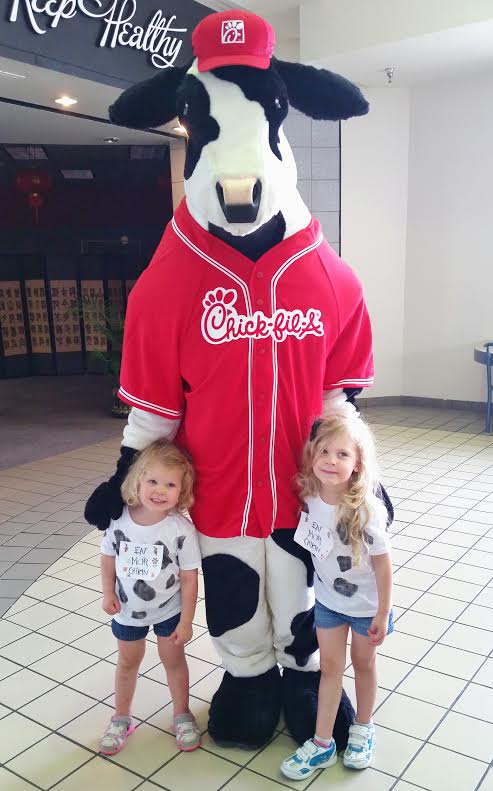 The kids are still talking about our fun day!
Did your family participate in Cow Appreciation Day this year?