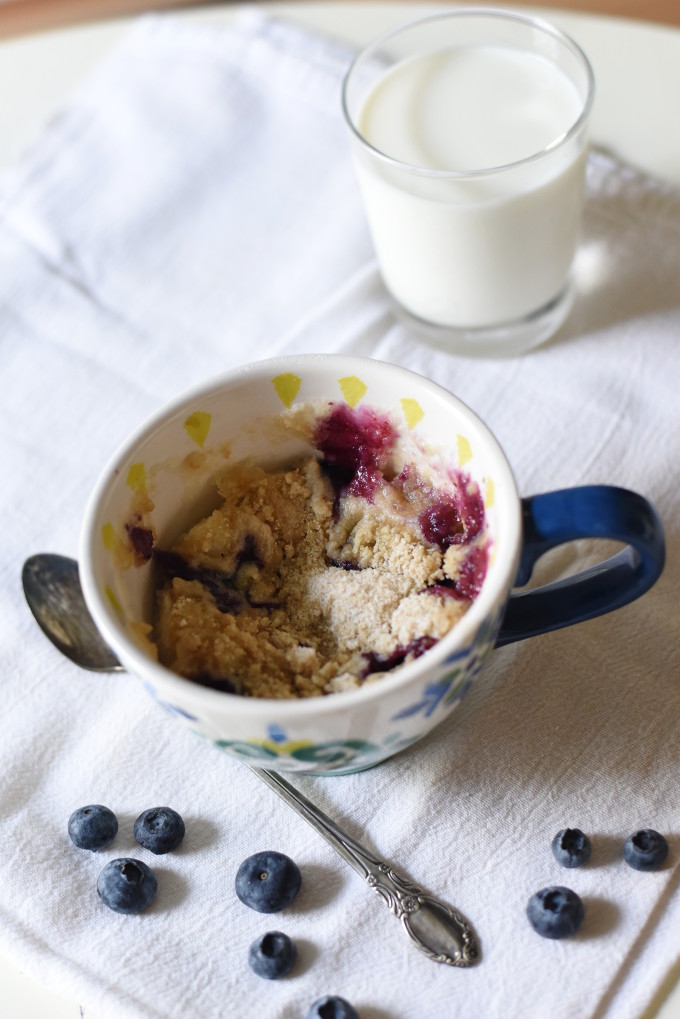 When I posted a picture of this Blueberry Coffee Cake in a Mug on Instagram a few weeks ago, lots of people were clamoring for the recipe!  And I can see why!  This single-serve coffee cake is delicious and SO easy to prepare!
It's a perfect way to indulge in beautiful, seasonal blueberries, and it's a special treat to enjoy on a weekend morning.  The luscious topping melts in your mouth and the sweet blueberries pair so well with the sour cream coffee cake.  It's a spectacular combination of flavors!
You can easily change it up by using fresh raspberries instead of blueberries (equally fantastic).  If you like cinnamon, you can add some to the topping for an added burst of flavor!  Let me know in the comments if you try any other combinations!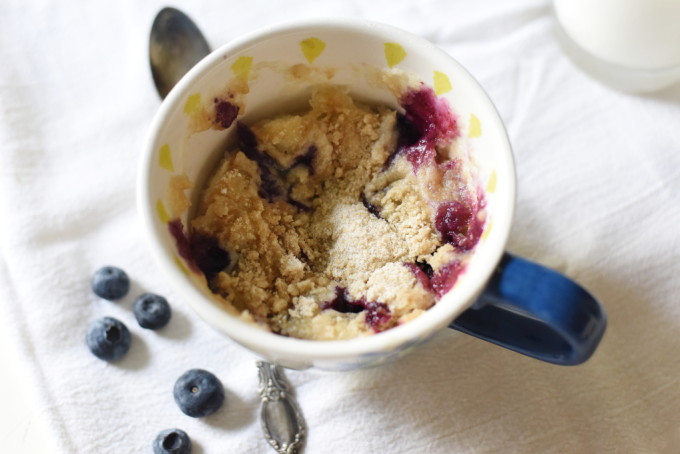 Blueberry Coffee Cake in a Mug
Author:
Aliesha @ Feathers in Our Nest
Ingredients
3 Tbsp. flour
2 Tbsp. sugar
¼ tsp. baking powder
pinch of salt
2 Tbsp. milk
1 Tbsp. lemon juice
¼ tsp. vanilla extract
1 Tbsp. sour cream or Greek yogurt
½ Tbsp. coconut oil
small handful of fresh blueberries
Topping:
2 Tbsp. flour
1 Tbsp. brown sugar
1 Tbsp. cold butter
Instructions
In a large, microwave-safe mug, combine flour, sugar, baking powder, and salt.
Add milk, lemon juice, vanilla extract, and sour cream and stir. Stir in coconut oil.
Gently stir in blueberries.
In a small bowl, mix together flour and brown sugar for the topping.
Cut in the butter using a knife or your fingers. Sprinkle topping on blueberry coffee cake batter.
Microwave for 1 minute, then for 15 seconds at a time until cooked through (don't overcook).
Allow to cool slightly before eating.
Enjoy!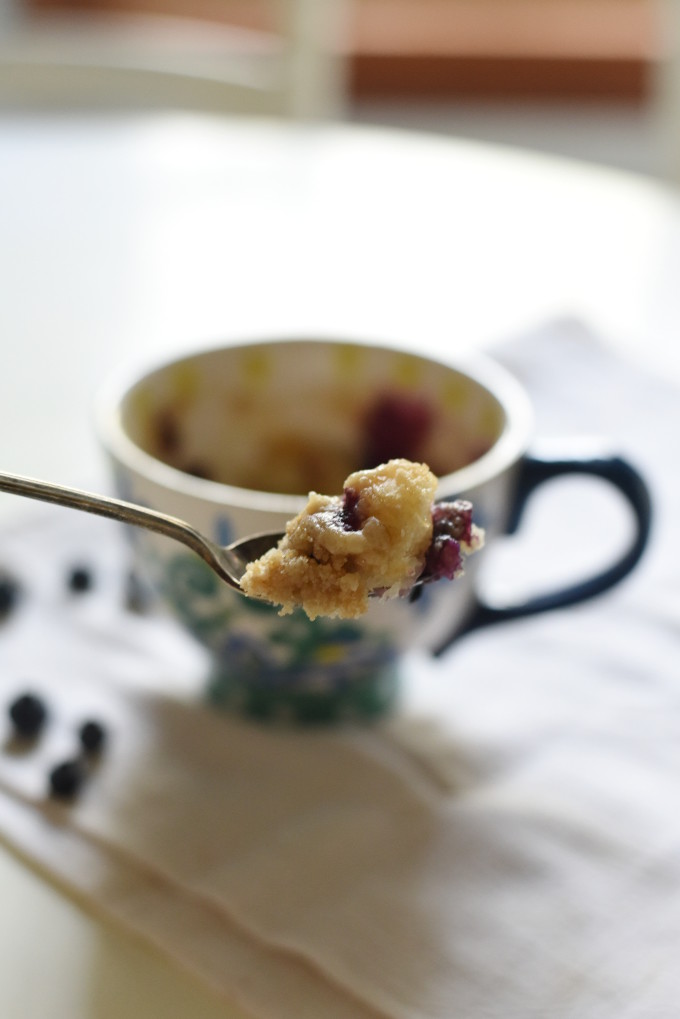 For more of our family's favorite recipes, click here.