I'm hesitant to even write this post, lest you think I'm some sort of "Baby Whisperer" who has all the answers about babies and sleeping, or lest you hate me because your six-month-old still isn't sleeping through the night.  I don't write this from a prideful perspective ("Look at me and my awesome sleeping babies!"), but from a place of humility and a desire to share what I've learned in the hopes that it may help someone else.  I've learned everything I know about sleeping babies from other wise people and from a little trial and error.  Some of this information is the Babywise method, but I'm really not that strict or scheduled for the most part (I've never actually read the book).
I want to share the knowledge I've learned (however small) with you!
I don't have all the answers.  I have just learned some helpful strategies that have worked for our family and may work for yours.  These strategies might not work for your family and babies… but they just might.  And some of them may even help tonight!
*Throughout this post I frequently refer to nursing my baby, but if you're bottle-feeding yours, this post is for you too.  Not everyone can (or chooses to) breastfeed, and you're still an awesome mom however you nourish your precious baby.


10 Tips for Establishing a Newborn Sleep Routine
Pray
First of all, God cares about you and your little one(s), so make every aspect of their lives a matter of prayer.  God is the giver of all wisdom, and He delights to reveal Himself to us!  Be honest in your struggles, your failings, and your concerns.  He has always been so faithful to help me and to give me strength in difficult seasons!
Understand growth spurts and cognitive leaps
It's important to understand that your baby will go through several growth spurts and cognitive leaps in his first few years of life.  These occur more frequently in the first year, and they are marked by increased wakefulness/fussiness and a desire to eat, be soothed, and be held more frequently.  If I notice an uptick in these signs, I check Kelly Mom to see if it's time for a growth spurt.  I also like the app called The Wonder Weeks, which tracks cognitive leaps and, so far, has been exactly on target for Jude.  This app is helpful for showing why your baby is fussy… because he or she is on the brink of a new development!  Understanding growth spurts and leaps helps you know you're not doing anything wrong ("She is eating all the time!") and helps you know that this is just a short season that will pass quickly.
Breastfeed on demand during the day
I know this isn't how everyone chooses to do things, but I have always, always nursed my babies on demand during the day.  If they're hungry, I nurse them.  If they just ate but seem interested again, I nurse them.  If they just want to be cuddled and pacified, I also nurse them.  It's especially important not to stick to an arbitrary schedule (i.e. every three hours) when your baby is first born if you are nursing and are trying to establish a good milk supply.  They will eventually stretch out daytime feedings to every 2-3 hours, but at the beginning, it's important to feed them a lot.
Follow the cycle of eat, wake, sleep
Credit where credit is due: this is one of the biggest points of Babywise.  Getting into a pattern is good, and eat, wake, sleep is a great cycle for your baby.  When he wakes up, feed him right away.  Let him have some awake time (playing with him, letting him have tummy time, reading to him, etc.), and then put him down while he is still awake but before he becomes overtired.  You'll start to "learn" your baby and know when he is looking drowsy and is ready for a nap.  So much of being a mom is learning to know your child (each one will be different)!
Put baby down in the crib for a nap at least once a day (aim for at least 3 good naps a day)
As much as I adore letting my baby fall asleep on my chest (there is nothing sweeter!), I have tried to help him get acclimated to his crib from an early age.  My baby (7 weeks) currently takes a 1.5-2 hour morning nap, a 2-2.5 hour afternoon nap, and a 2-2.5 hour evening nap.  He sleeps in his crib for these naps now, but early on he spent some of the naps (much shorter ones throughout the day) in my arms.  You'll have to figure out a schedule that works (I've loosely planned his naps around my other two children's sleeping schedules) for your baby and your family.  By letting him sleep in his crib, he's learning to fall asleep on his own and fall back asleep if he wakes up during the nap.
Put baby to sleep awake
I don't rock my baby to sleep and then carefully place him in his crib, tiptoeing out of the room so he doesn't wake up.  Instead, I lay him down in his crib while he is still awake (but definitely very sleepy) and let him drift off on his own.  I haven't had to let Jude "cry it out" (cry himself to sleep) because I've been doing this method since he was born.  With my oldest, I didn't start doing this until around 3 months, so we did have to let her cry some so that she could learn to put herself to sleep.
Don't let naptimes go too long
It's tempting to "let sleeping babies lie," but if you want to have a good stretch at night, you don't want daytime naps to be too long.  The exact length may be different for each baby, but for me I found that my babies should nap for around 2 hours.
Swaddle your baby
Swaddling is the greatest!  My babies have always slept better and longer when they have been swaddled.  Babies love the feeling of being wrapped up tightly, and swaddling their arms helps keep them from startling awake.  My favorite swaddling blanket is the Miracle Blanket.  I can't say enough good things about it!  All three of my babies have used it and it has helped them sleep so well.  I typically swaddle until around 3-4 months, at which point they start "escaping." (I've also heard good things about the Zen Swaddle, but I haven't used that one yet.)


Use a noise machine
In the summer, you can use a fan to drown out ambient noise, and in the winter you can use a noise machine (volume turned low) or simply an app on your tablet or phone.  I use an app called "Relax Melodies" on my Kindle and it's great!  I just sounds like static/water and it helps mask the noise that is going on around the house.  Babies are used to that kind of sound since the womb wasn't a completely quiet place, so a noise machine can help mimic that environment.
Create a bedtime routine
A bedtime routine signals to your baby that it is nighttime.  Try to engage all of his senses.  We like to start with a warm bath, which helps the baby relax and to be fully alert for his last feeding of the day.  Then, after a fresh diaper, I sing to him while giving him a massage with lotion.  I dress him in his pajamas, then I nurse him on both sides and burp him.  If his diaper needs to be changed again, I do that, then I swaddle him in the Miracle Blanket.  I pray for him, kiss his cheek, and lay him in his crib still partially awake.  The room is mostly dark (just a lamp on, for me) and the noise machine/fan is on.
My testimony:
The Lord has graced me with three beautiful babies: Vera (now 3), who slept 6 hours by 5-6 weeks and 8 hours by 8 weeks; Cordelia (now 1.5), who slept 6 hours by 6-7 weeks and 7.5-8 hours by 8 weeks; and Jude who is 7 weeks old and is sleeping 7-8 hours a night.  I am thankful to the Lord for giving me these precious children and for showing me how to help them become good nighttime sleepers.  I can't take the credit – He gets the glory!
My hope and prayer for YOU is that some of these ideas and strategies might work to help your baby become a good sleeper as well.  Trust God, pray a lot, and cuddle your sweet baby!
As they say… the days are long, but the years are short!


Want more info on how to create a schedule that will work for your family (even if you have multiple kids)? I recommend this ebook!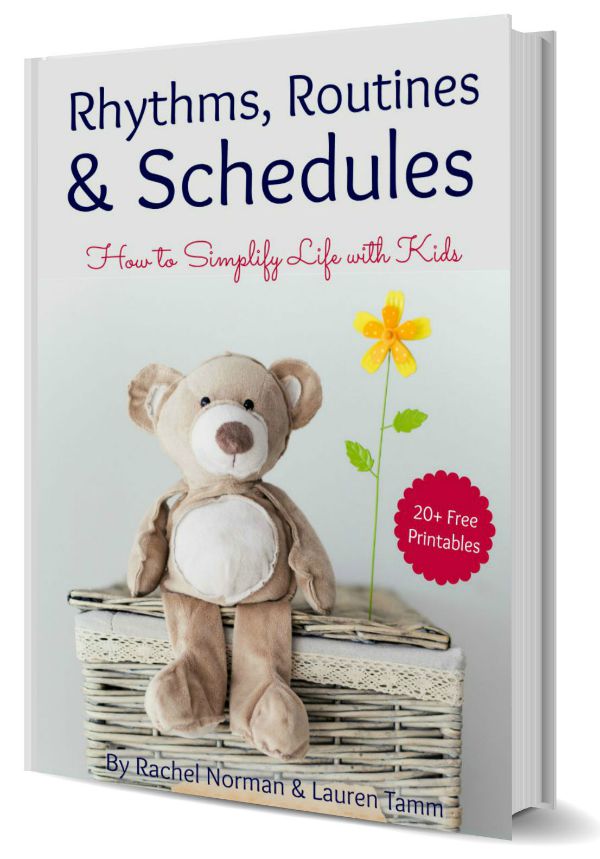 If you're new here, you may want to browse a little!
Wondering what you need on your baby registry? Check out this list of Baby Essentials!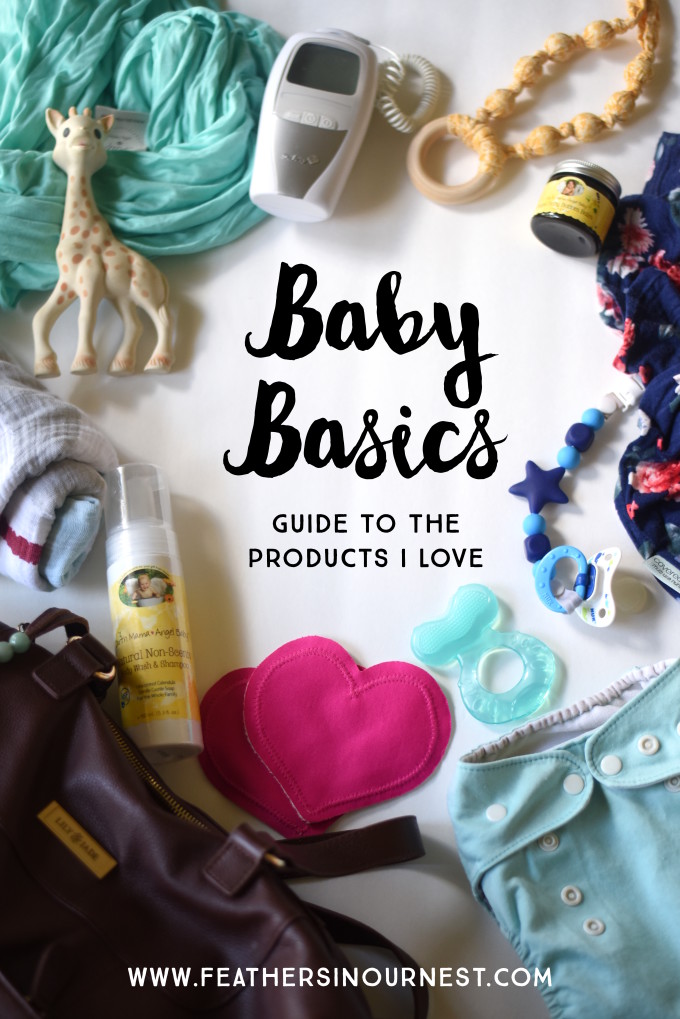 Aliesha Caldwell is a participant in the Amazon Services LLC Associates Program, an affiliate advertising program designed to provide a means for sites to earn advertising fees by advertising and linking to amazon.com.