We don't have a lot of wall space in our little nursery, but early on I decided I was going to make some tree wall art using the same fabrics we've been using throughout our nursery. I plan on making a second tree (curving the opposite way) so I can hang them next to each other above our baby girl's changing table.
I love how the first one turned out!

Want to see how our nursery is progressing? Check out our previous posts on the fabric birds, cloth cube, bunting banner, light switch cover, and white frames that I made.
Coming soon: bird mobile reveal!
Linked to: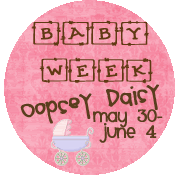 Featured at: