Today I am thrilled to introduce you to Sisi Roose!  I met her this fall at a conference, and I was so impressed by her obvious love for the Lord and her close relationship with her mom and her siblings.  I invited her to write a guest post and share this important message (how to be best friends with your daughter) with you today!  Enjoy!  ~Aliesha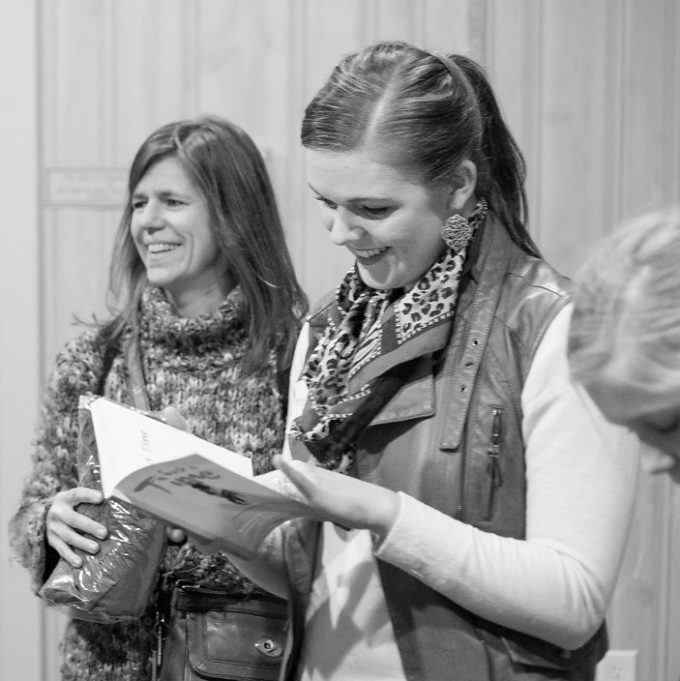 How to Be Best Friends with Your Daughter
Handing my mom her coffee I curled up on the couch and stared out the window with her.  Curls of steam from my coffee seemed to dance with the falling leaves outside and I smiled.  Ten years ago I would never have dreamed that my mom would someday be my best friend.  I'm 23 now and I wouldn't have it any other way.
So, now you're probably wondering, how did that happen?
Sometimes I wonder the same thing.  And I'll be honest, there were a lot of changes that took place in my heart, but along the way my mom was intentional about these five things.  And I think these five things are the key to the relationship that we have today and the relationship you can have with your daughter, too.
Spiritual Growth and Accountability
For as long as I can remember our family has participated in daily devotions together; whether Daddy read a devotional aloud to us before we went to bed each night or we had personal time with the Lord and shared from our journals every morning before swim practice.
This time provides two things.  First of all, it's accountability to seek the Lord daily, because daily there's someone expecting to hear what we've learned or received from Him.  Secondly, it keeps us on the same spiritual page.  When we share from our journals we're each given a glimpse into each other's walk with the Lord; sometimes that let's my mom know I'm struggling, and other times I learn how to seek God better through my mom's example.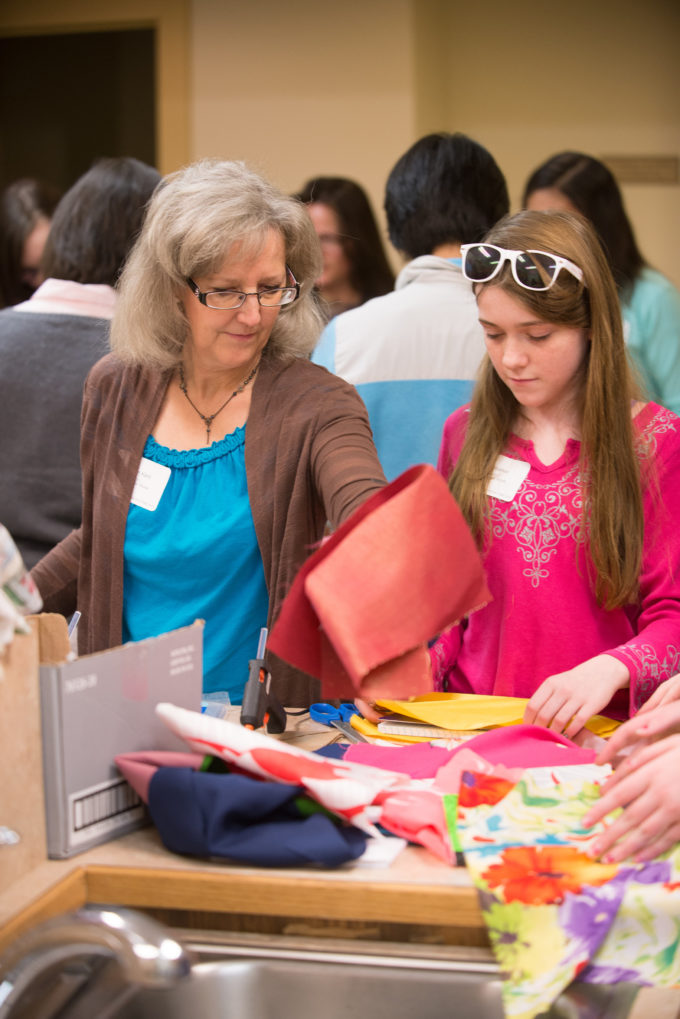 One-on-one Time
During and after high school, I helped my mom home school my younger siblings.  I loved working with my mom, however when you're laboring together day-in and day-out it's easy to forget each other's awesomeness.  So, we go on dates.
Dates don't have to be fancy; they can be a quick trip to grab coffee.  The point is to set aside time to appreciate your daughter away from work and away from the normal routine where flaws are all too obvious.  It's a chance for her to appreciate you, too.
Affirmation
As a mom I know you want to absolute best for your daughter.  When you correct or critique her, it's with her best interest in mind.  But as I daughter I know that your well-meaning critique is actually a heart-wrenching discouragement.  Please bear with me here!
You see, more than anything else we want your approval.  One word of encouragement from you means more than thirty words of encouragement from anyone else. I understand that we need your correction (I wouldn't be who I am today, without my mom's direction), but if you can remember to encourage at least as much as you correct, you'll have a new best friend fast!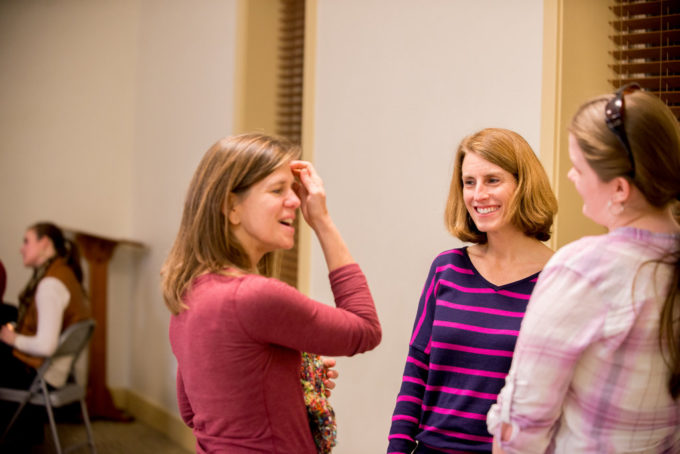 Don't Take it Personally
Your daughter is going to be a mess sometimes.  That was the warning!
Now, hear this: Her mess is NOT your fault.
James 1:2-4 says that we are going to face trials of many kinds so that we may be mature and complete, not lacking anything.  The truth of the matter is, that God loves your daughter so much that He is going to go to great lengths to teach her to own her faith.
I struggled through things you would never expect a homeschooled daughter to walk through.  And, it wasn't because my mom didn't protect me or neglected to help me memorize bible verses.  I knew the truth.  But God knew I needed to own the truth and my faith.
So, when your daughter walks through "fire," don't blame yourself or own her pain.  Listen.  Be there.  Know that God is in control.  And, don't stop praying.
Set the Example
So, back to the encourage-more-than-correct thought, set the example. A couple of years ago my mom told me almost every day, "Sisi, you need to learn to rest.  Sisi, enjoy life.  Sisi, try to have fun living."  I HATED it… and ignored her (see, I'm not quite the perfect daughter you may have thought me to be)
Then one day, I noticed my mom had been taking naps pretty frequently and that she was happier and home schooling was going a whole lot better.  So, I took a nap and went for a walk.  Before I knew it, my life was so much more of a happier thing!
You see, it wasn't my mother's correction that spoke the loudest, but her example.  So, if you really want to re-direct your daughter, set the example!
Closing Thoughts
Sitting on the couch now with my mom sipping the last few drips of coffee, I know she's not perfect.  She's human–very human–and makes mistakes just like I do.  But it was the lessons she shared from her time with God, our early morning coffee dates, all the years she loved me through my mess, the moments she encouraged me with words, and the example she set of being a daughter of God that brought us to this place.
So, these are our five secrets, but know this, dear mommies, first and foremost, you're a daughter of the King of Kings.  If you forget everything I've listed in this post, but you live out this identity with untethered devotion and grace, your daughter will watch and follow.  And, that's when your daughter becomes not only your daughter, but your friend and sister in Christ.
Your turn!  What's your favorite thing to do with your daughter(s)?
On that note:  I wanted to personally invite you to a super special mother/daughter event I'm hosting this January.  It's specifically created to give high school girls and their moms one-on-one time to discover their purpose and navigate life after high school.  My team and I can't wait to spend these three days with you sharing our struggles and victories, making journals, and engaging in real conversations about living for God's glory, enjoying life, and becoming who we were created to be.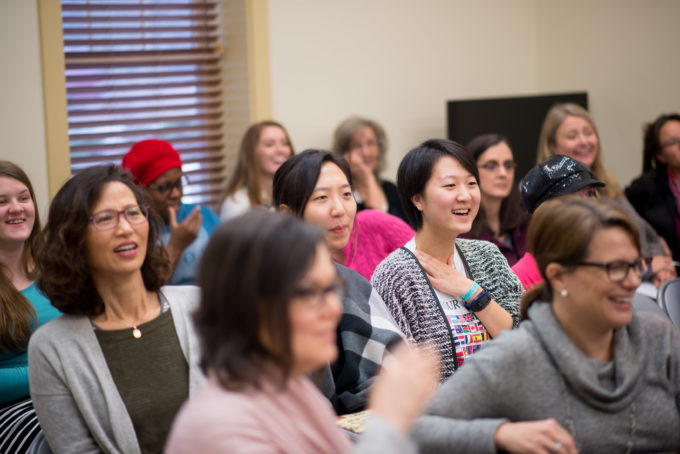 As a matter of fact, I'm so excited about what God is going to do that I'm giving all "Feathers In Our Nest" readers $100 off Mother/Daughter registration until December 6th.  Please join us and contact me if you have any questions (or just to chat–I like that, too)!  You catch me on Instagram, Facebook, and by emailing me at sisi@suchatimeconference.com.