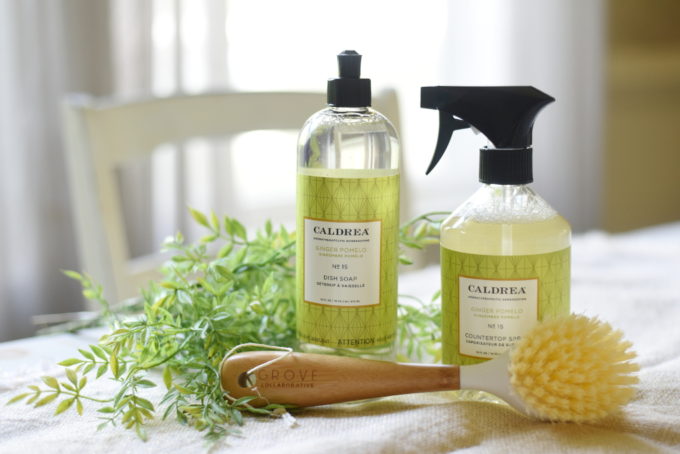 I love sharing great deals with you (which I only do when they are really exceptional!), and this is certainly one I'm excited about!  I wouldn't want you to miss out on this lovely set of cleaning supplies for your home!
While supplies last, you can score a Caldrea Summer Entertaining Kit that includes Caldrea Dish Soap (your choice of fragrance), Caldrea Countertop Spray (your choice of fragrance), and a Grove Be Good Dish Brush from Grove Collaborative (formerly ePantry).  This set is valued at over $30!
Before your friends arrive this summer, spray your countertops down with the Caldrea Countertop Spray, then set the Caldrea Dish Soap and Grove Dish Brush next to your sink to make clean-up a snap!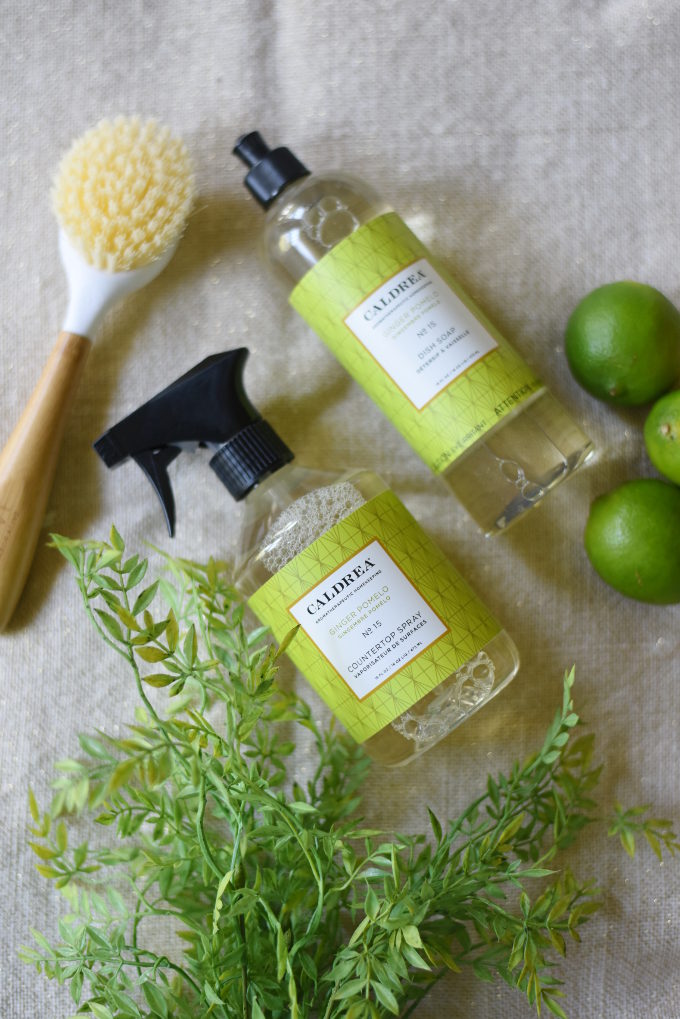 I ordered the Ginger Pomelo fragrance, which smells AMAZING!  It's light and sweet without being cloying. It's fresh and clean and leaves just the right amount of fragrance in the kitchen after spraying the counters and doing the dishes.  The brush is pretty enough to leave out beside the sink and replace that old sponge or dish rag!

If you're new to Grove Collaborative, you'll get this set FREE + free shipping when you order here and spend $20.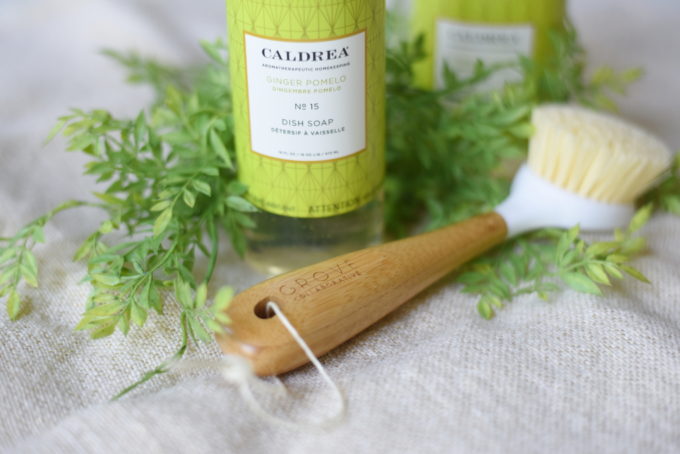 If you're already hooked on Grove, you'll get a free Grove Collaborative Be Good dish brush when you use this link. It's so nice!
Two of my other favorite products from Grove Collaborative are the Grove kitchen towels and the Grove natural soy candles! I spend a lot of time in my kitchen, so I love having stylish, high-quality products around to make the room an inviting, happy place– for me and my family!  Not to mention, I love making my home smell & look nice when friends come over!
That's the best part of shopping with Grove: I never have to worry about running out of my favorite products, because Grove helps me stay stocked up on high­-quality supplies. I simply choose my favorite products, schedule my shipment, and Grove delivers everything right to my door (carbon offset). It's effortless, and unbelievably affordable.  (While this post focuses on household cleaning supplies, Grove also has a wide selection of personal care items and healthy & beauty items, like shampoo, razors, body lotion, and MORE!)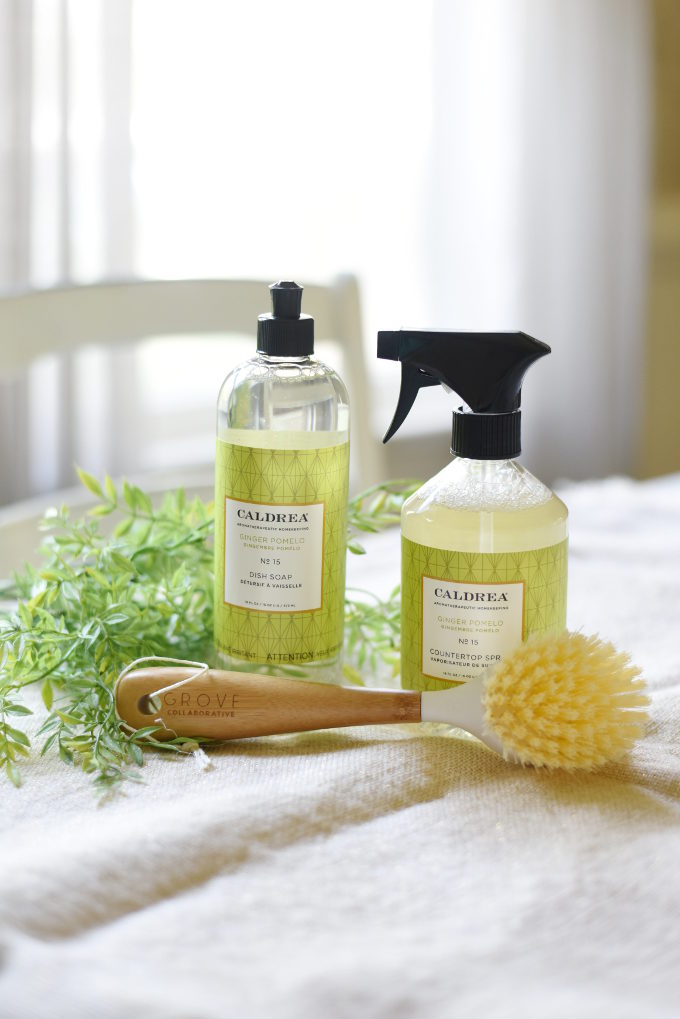 Let me give you a few ideas of how you can get to that $20 in your basket so you can get the Caldrea set for FREE!  (Grove will automatically create a basket for you, but you can add and remove items from it without a problem!)
Option #1:
-Caldrea All-Purpose Cleaner – $11.99
-Caldrea Linen and Room Spray – $9.99
-Caldrea Dish Soap – FREE
-Caldrea Countertop Spray – FREE
-Grove Be Good Dish Brush – FREE
TOTAL: $21.98 (value: $59.95!)
Think what a nice wedding or housewarming gift this collection would make!  Tuck everything in a pretty basket, and you're all set!
Option #2:
-Mrs. Meyer's Hand Soap – $3.89
-Seventh Generation Disinfecting Wipes – $3.99
-Mrs. Meyer's Multi-Surface Cleaner – $3.89
-Grove Collaborative Kitchen Towels – $9.95
-Caldrea Dish Soap – FREE
-Caldrea Countertop Spray – FREE
-Grove Be Good Dish Brush – FREE
TOTAL: $21.72 (value: $63.80!)
Wow! Look how you can stock up on all of your favorite household supplies at such a great price!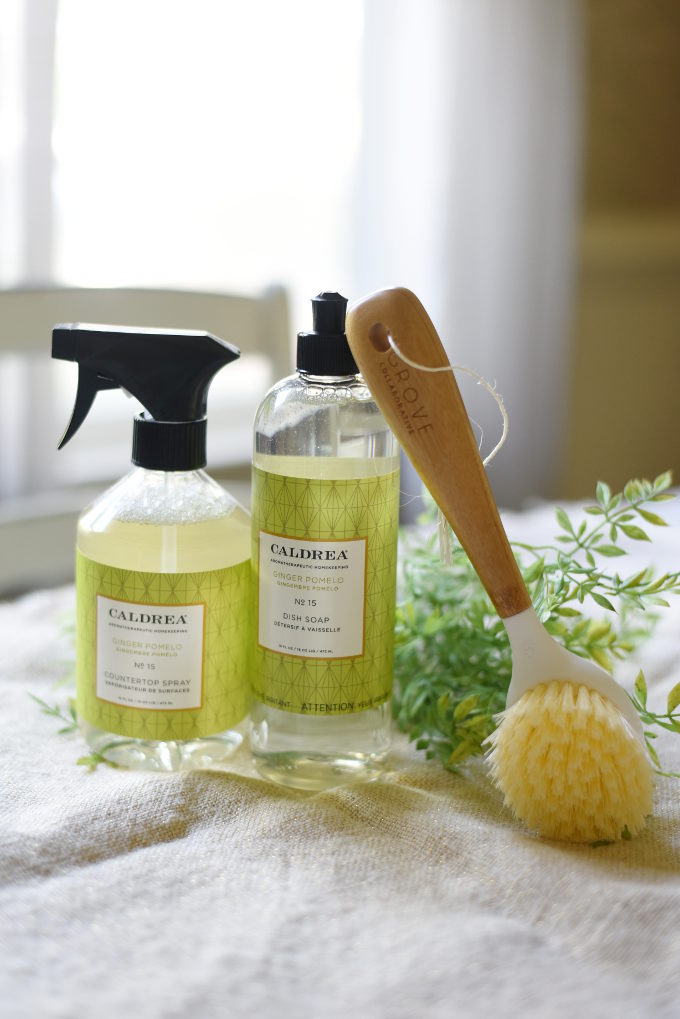 This set truly makes summer entertaining a breeze, so don't miss out. The offer ends July 25, and supplies are limited. Here's exactly how it works:
1. Sign up for Grove Collaborative here and you will receive the Caldrea offer for free!
2. Answer 4 quick questions about your home that Grove Collaborative will then use to customize your products — this takes under 30 seconds!
3. Once you've answered the questions, you can finalize your basket of products to suit your household needs by adding or removing items.
4. To receive this offer, your order needs to be a minimum of $20. Choose the combination of products and scents you love and receive in your first box.
5. You made it! Click Finish & Pay and place your order.
6. Bonus summer savings tip: Don't forget to sign up for Grove Collaborative's free 60 day VIP trial after you complete your first order! I love being a VIP. It saves me time and makes shopping with Grove even more affordable. For 60 days, you can save too, with free gifts and shipping, price matching, exclusive sales, and personal service.
*Note: Grove currently does not ship to Canada, Alaska, or Hawaii.
This special offer is valid Tuesday, July 19 to Monday, July 25, or until 3,000 kits are sold (they often sell out before the last day of the sale!!).
Ready? Start shopping here and snag your Caldrea kit ($30 value) FREE!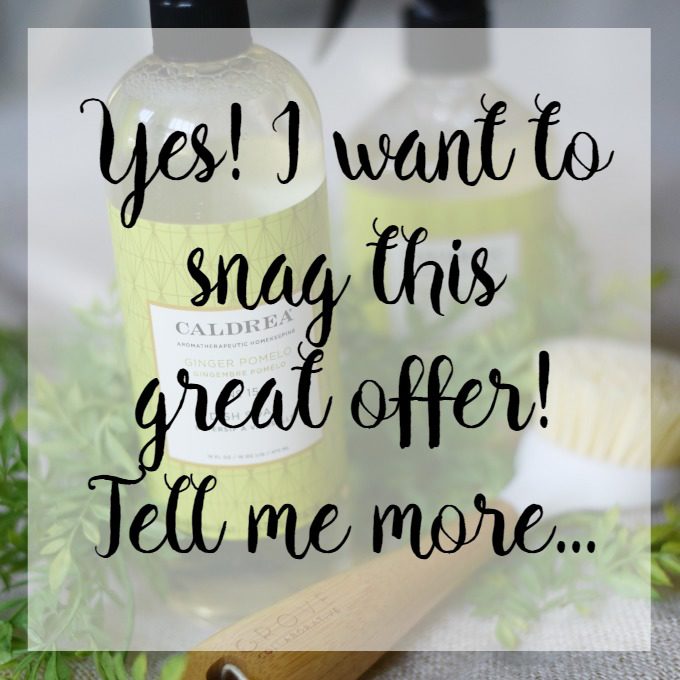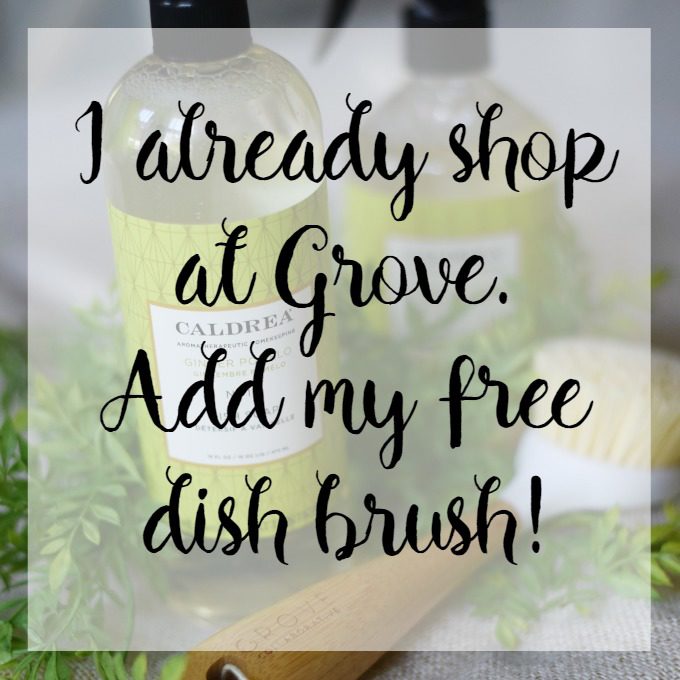 Disclosure: This post contains affiliate links. Thank you for supporting my family and this blog!